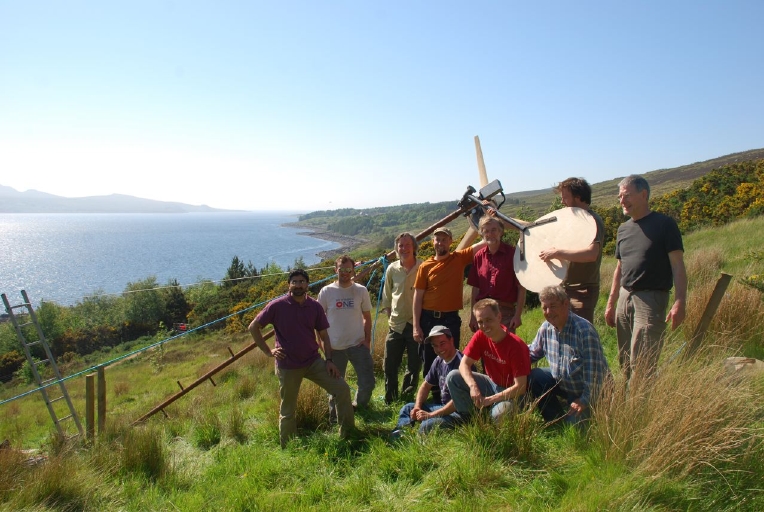 STANDING Muhammad Asif, Jonathan Williams, Hugh Piggott, Bryce Gilroy-Scott, Andrew Rivett, Robert Niven,Jim Gibney
BELOW Marco Colazingari, Jonas Forssell, Eilert Forssell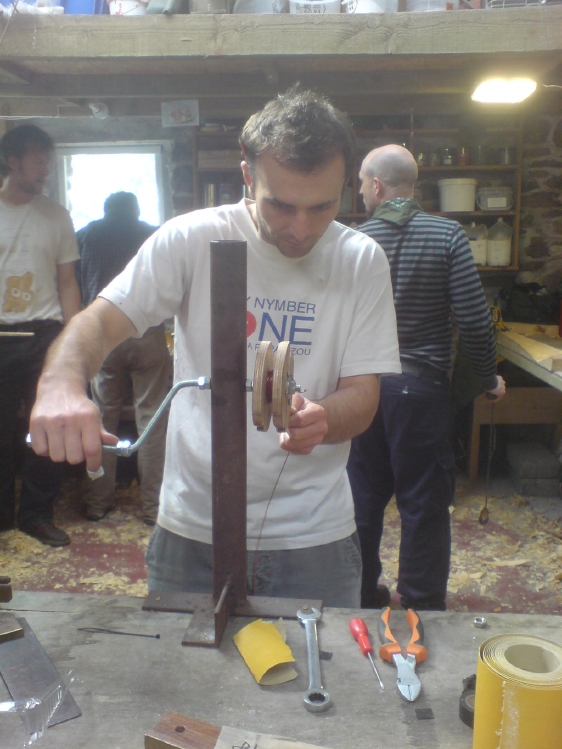 Jon winds a coil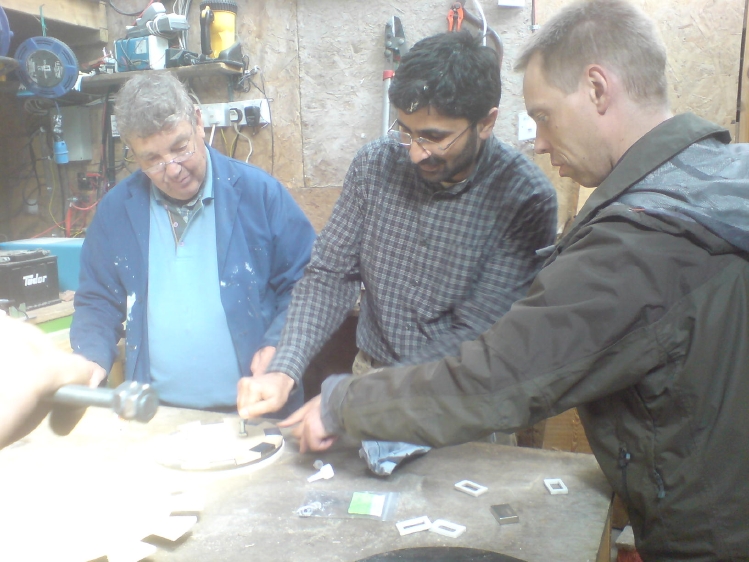 putting in magnets (1800 diameter turbine)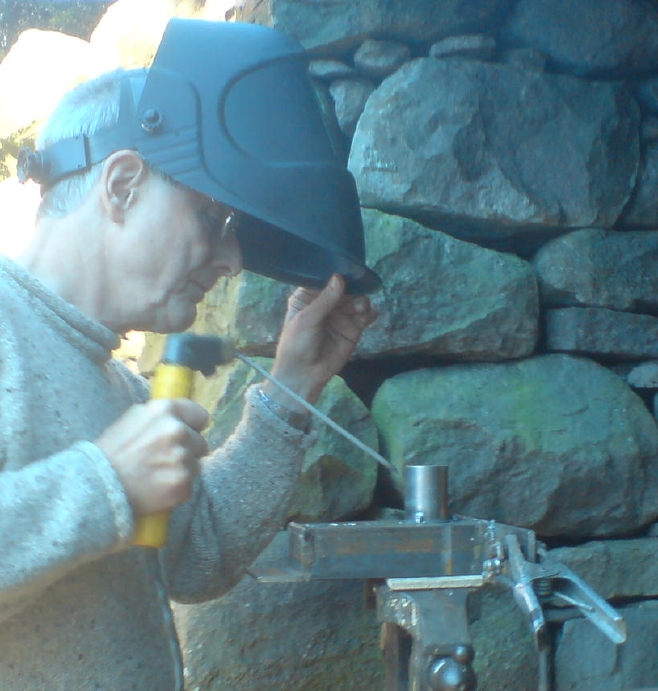 Jim welds the spindle to the frame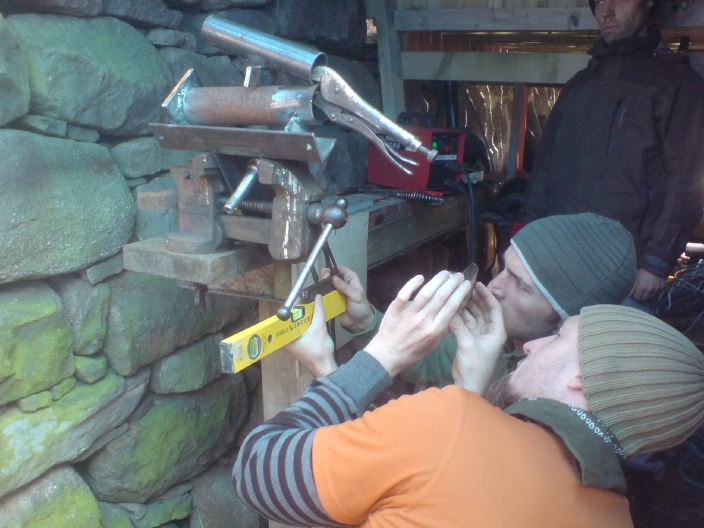 Setting up the tail hinge for welding. Jon checks the angle with a level.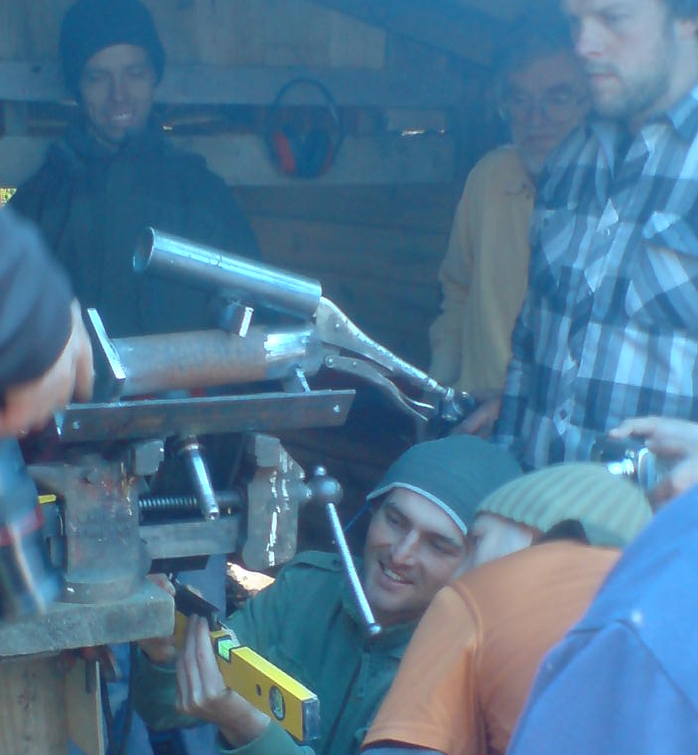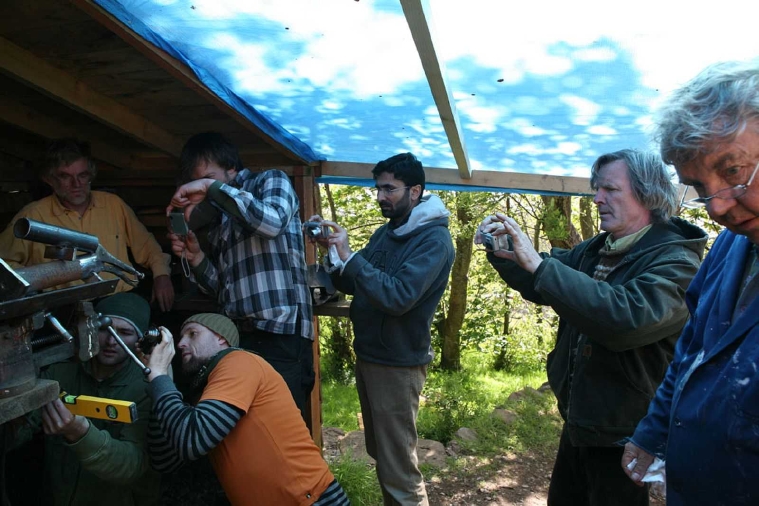 the above photo comes from the
Shutterfly albums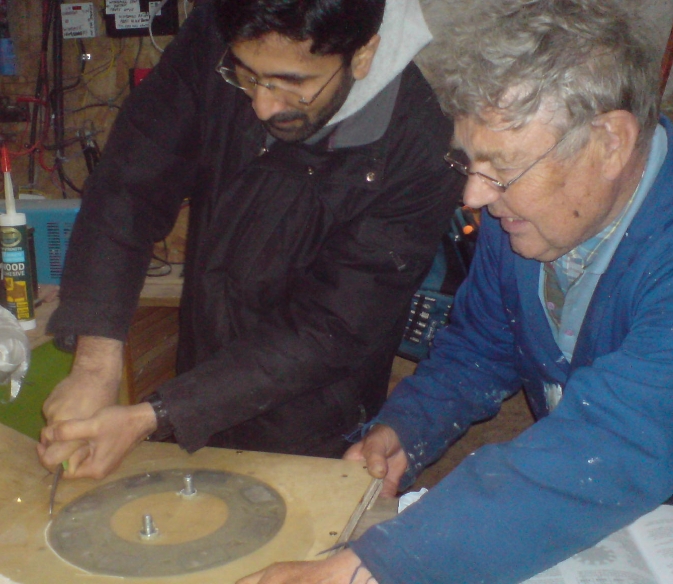 Asif cuts off the extra resin. This stator came out too thick. I got caught out by the resin I think.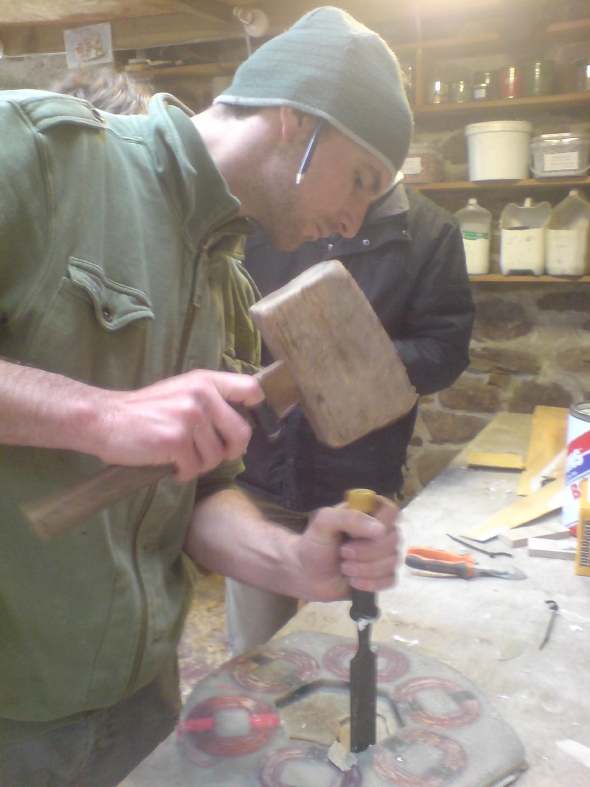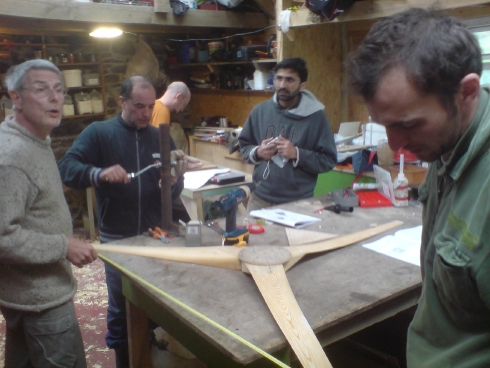 Laying out the blades on the table.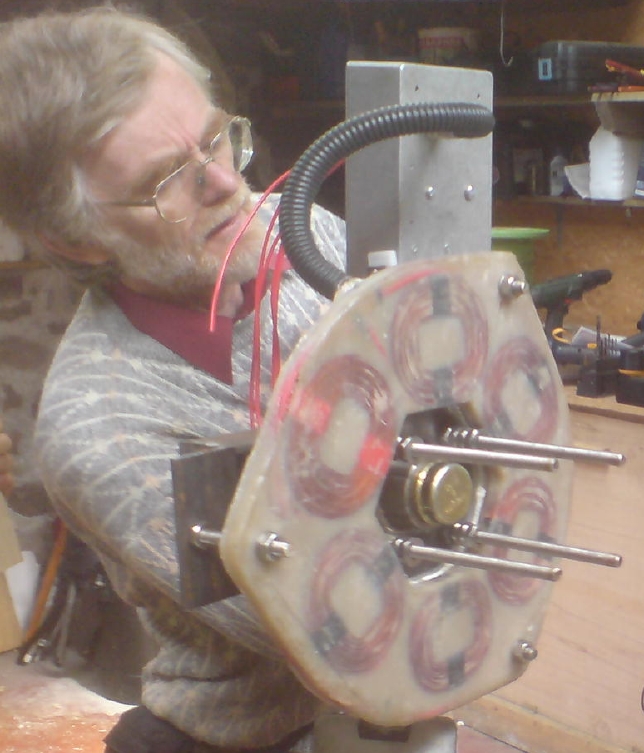 Andrew spent a lot of time inside the rectifier box. This is a 12-volt unit with onboard rectifier.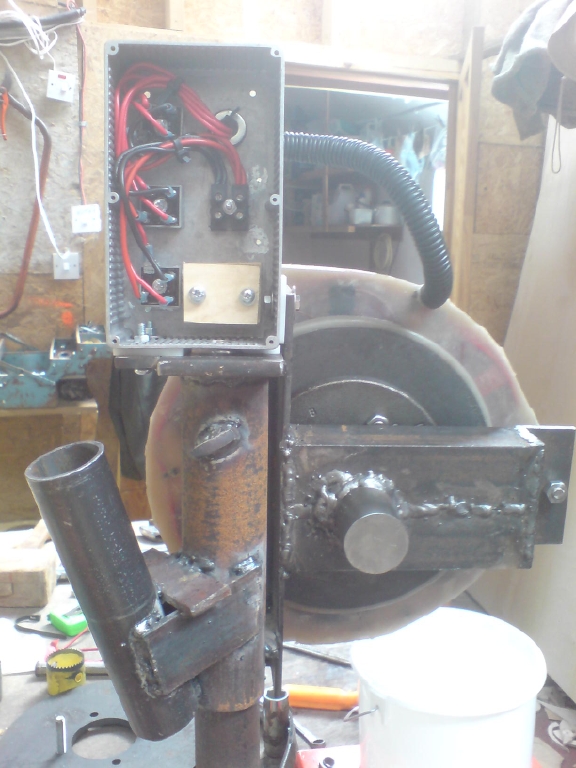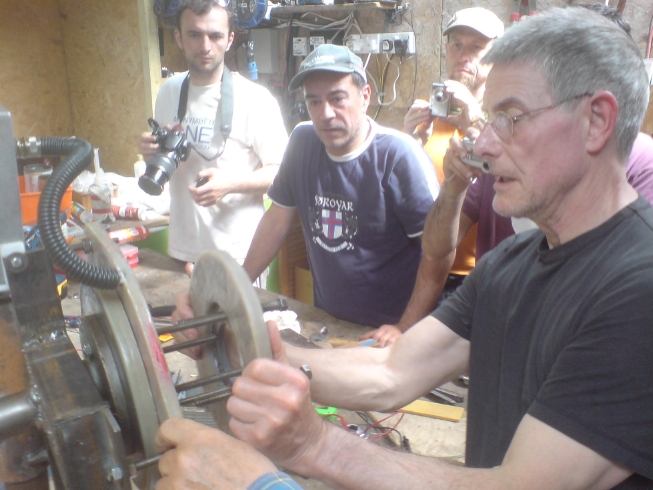 Jim fits the second magnet rotor. Because of the thick stator we used magnets on both rotors.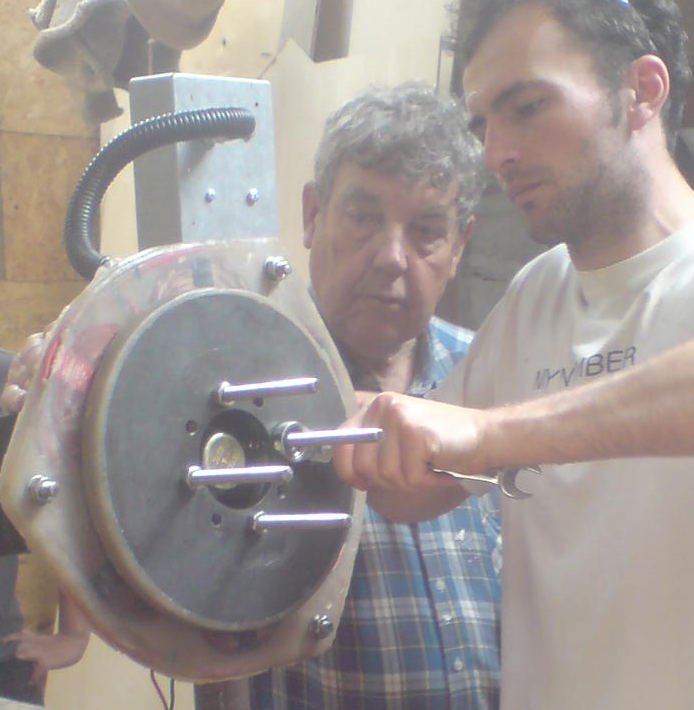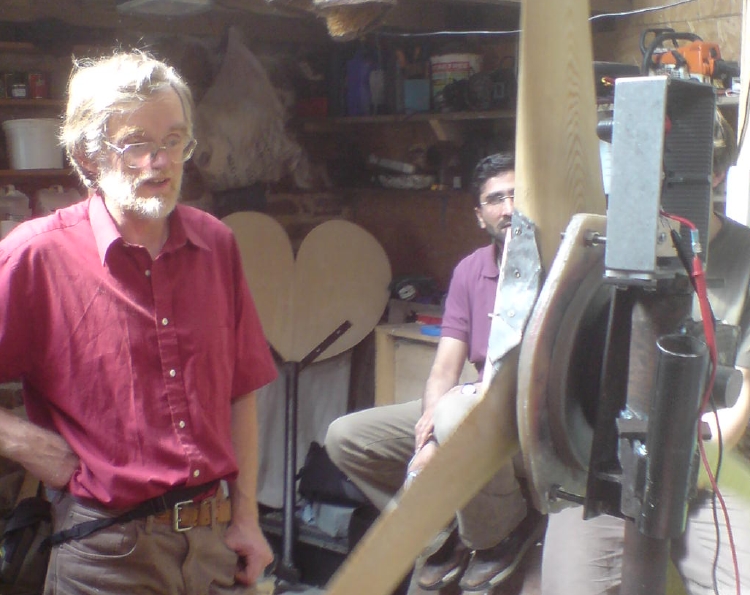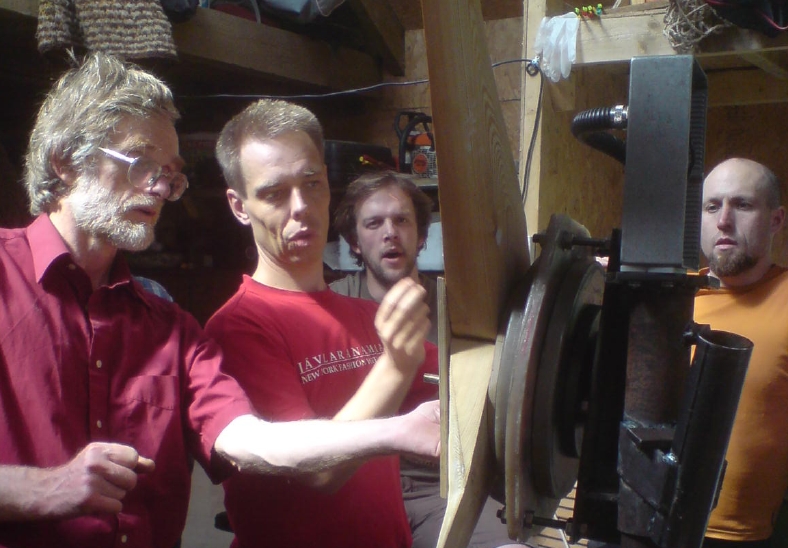 Balancing the blades.
Two film crews covered the erection.
Munhwa Broadcasting Corporation
(
MBC
) are one of the four main TV networks in Korea.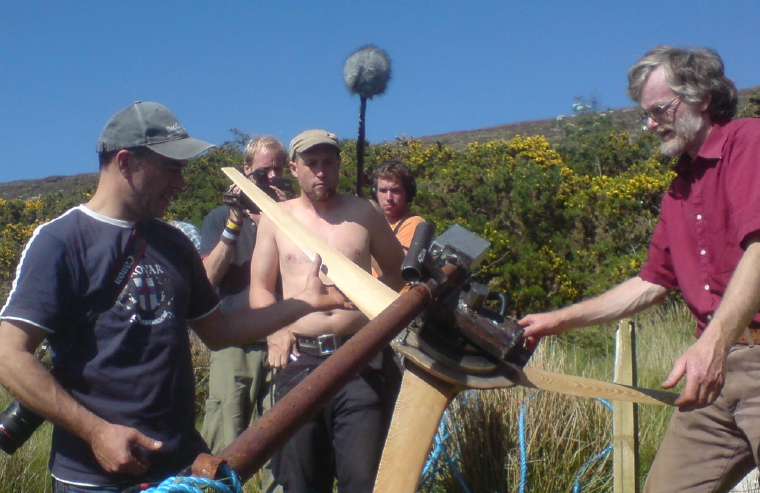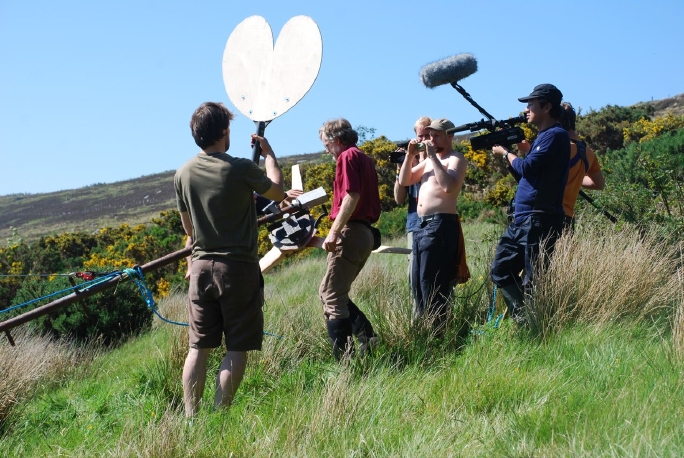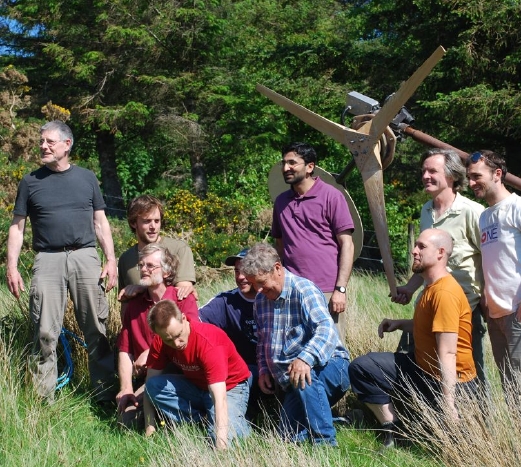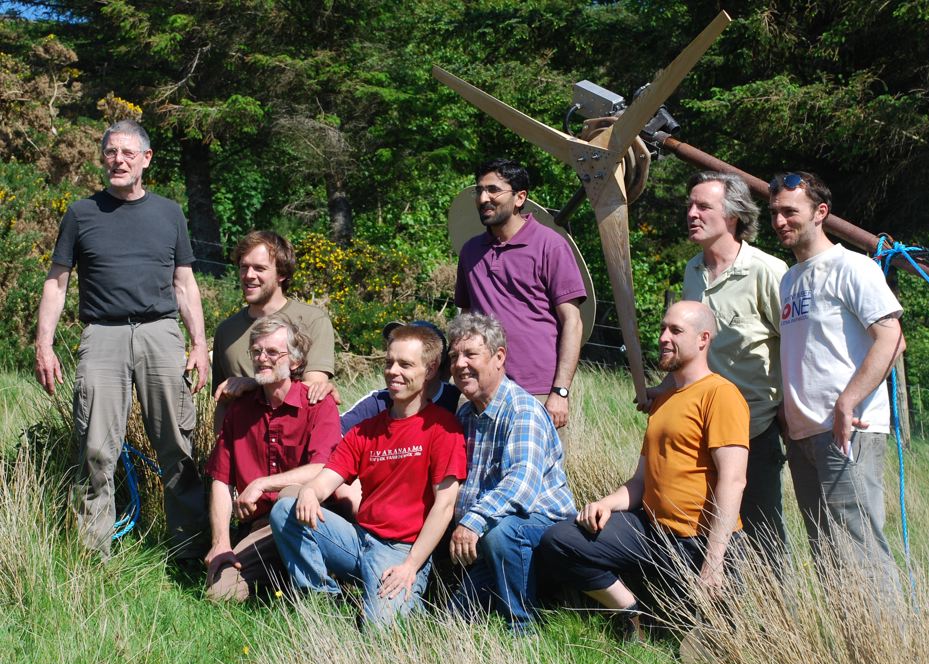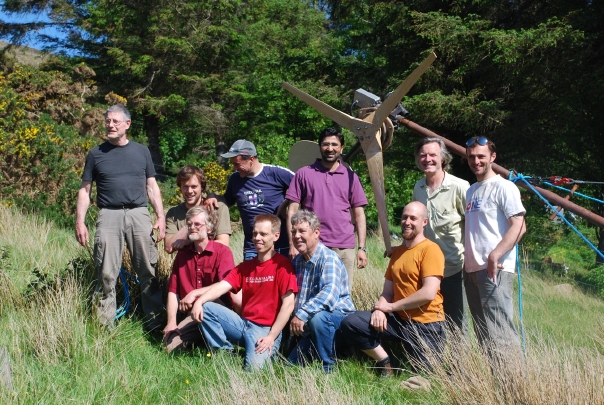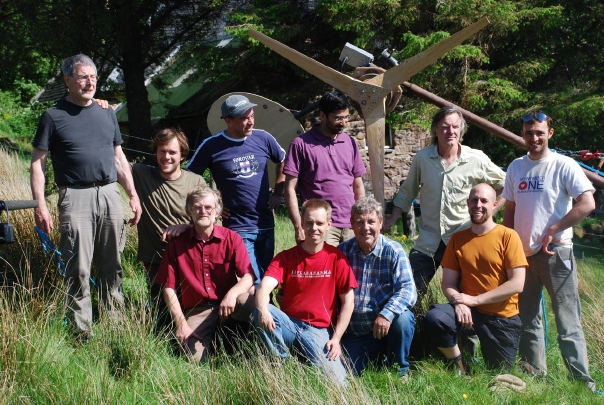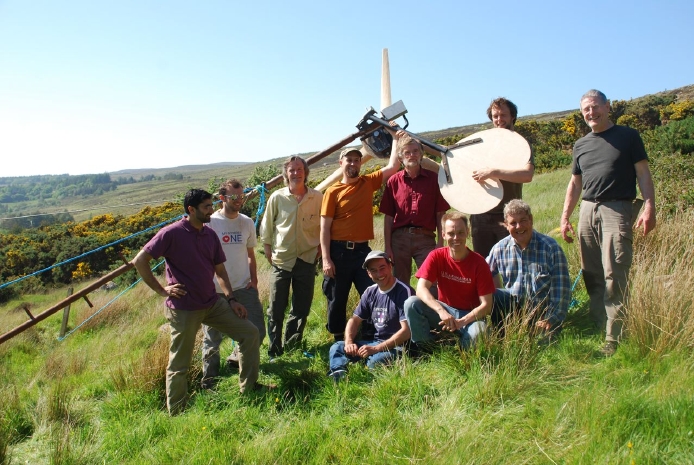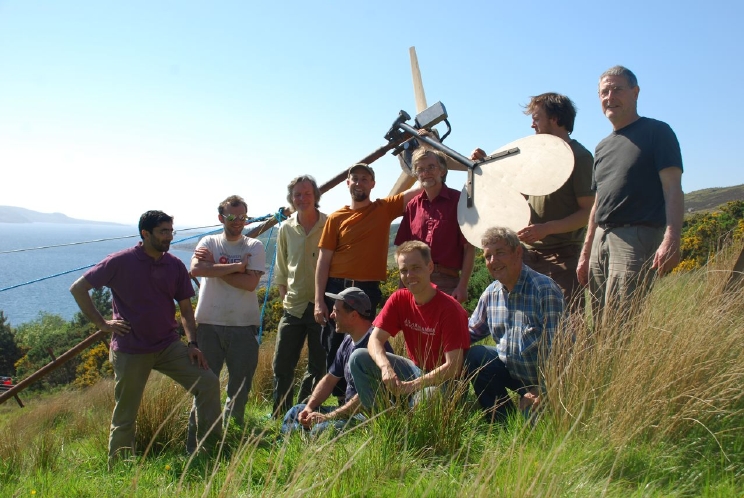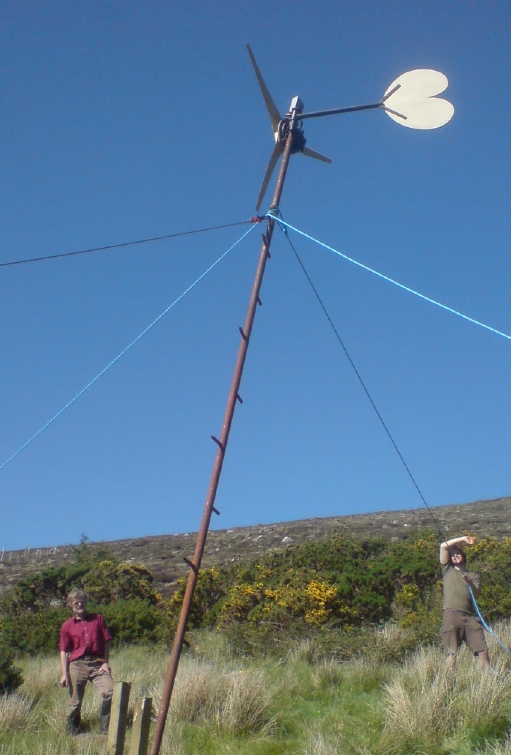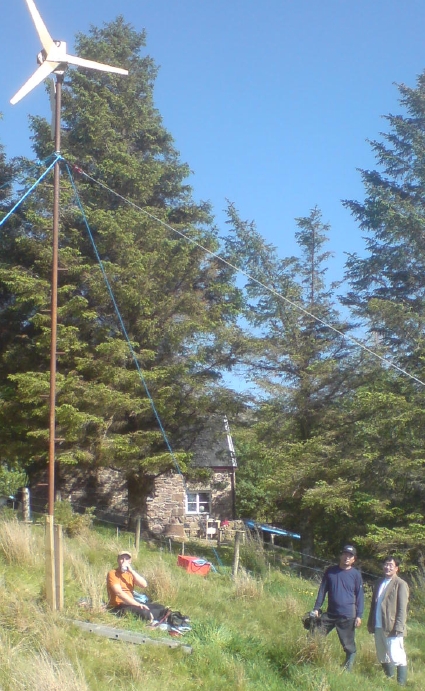 Thanks to William and Cathy for hosting this workshop's presence so patiently and willingly.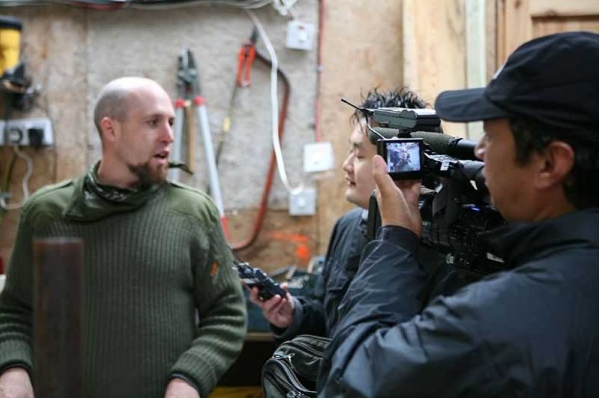 Bryce talks to the TV crew.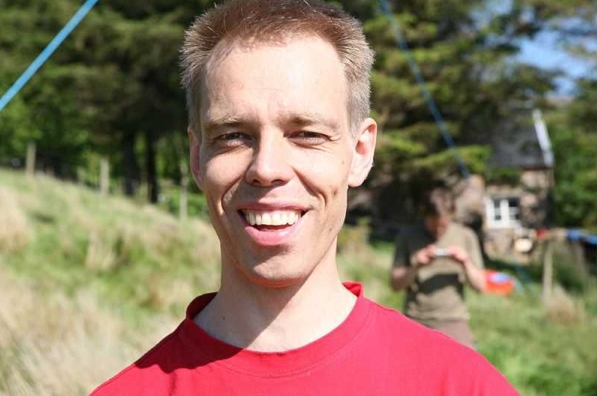 Jonas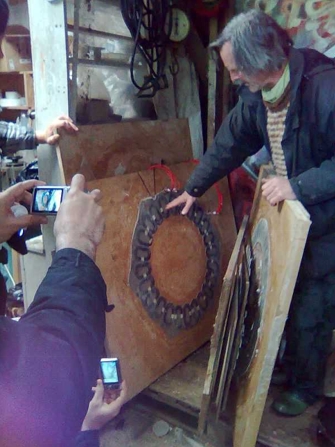 Bits of the larger alternators we build here.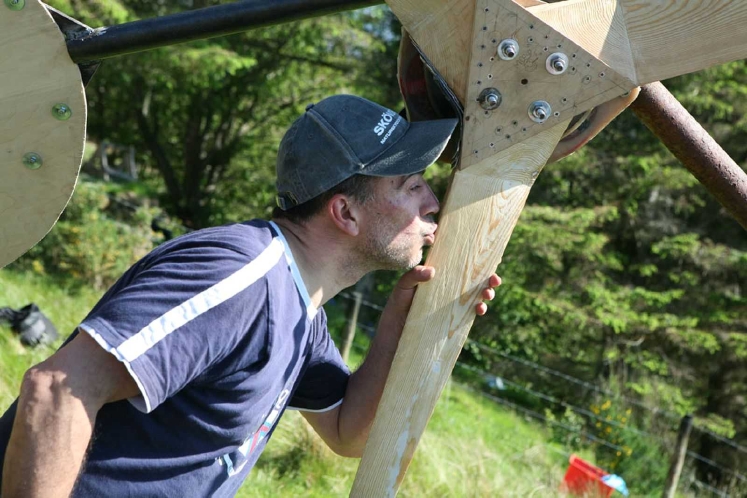 Marco loves wind energy.