The workshop course took place from 18th to 25th August. There were 7 participants, 2 from Scoraig, 2 from England, one each from Ireland, Spain and Hong Kong. I was the only tutor. We completed a 2.4 metre (8 foot) diameter wind turbine and erected it on the last afternoon. It produced about 100 watts in about 6m/s windspeeds. Its design maximum output is about 200-300 watts. This is a low windspeed machine with a large rotor, and modest power output.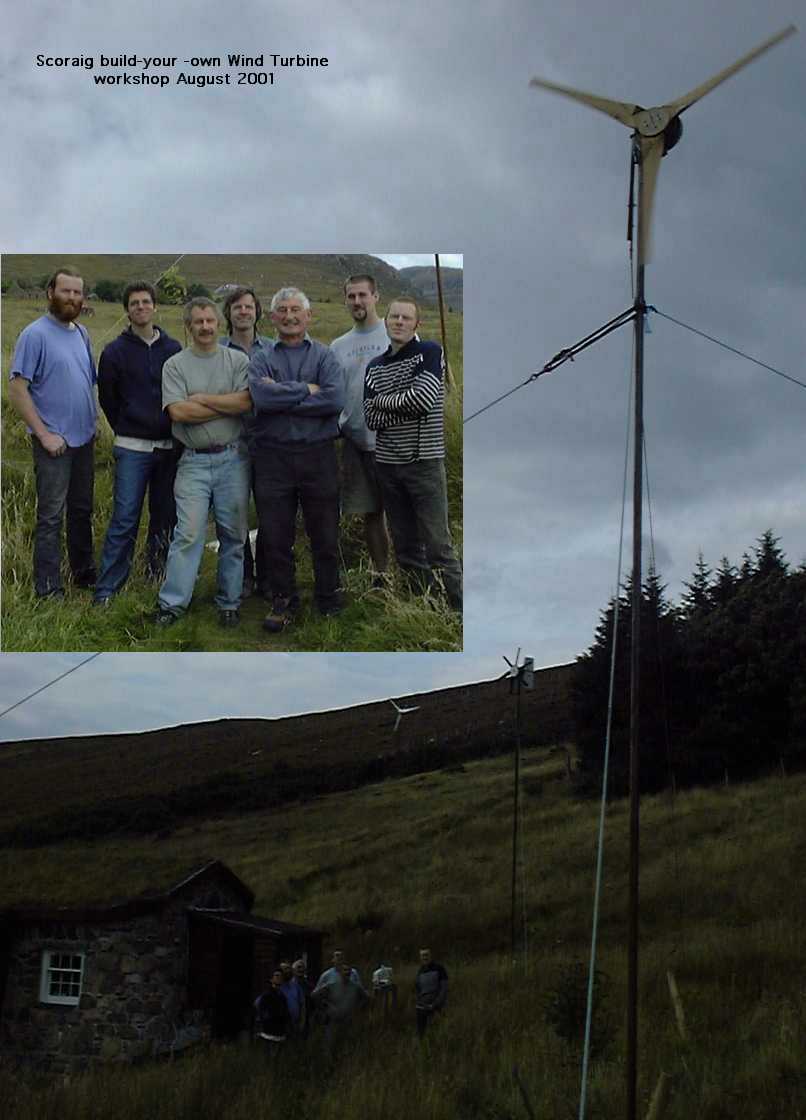 left to right John McGeady, Pepe Galan,Dave Allender, Hugh, Neil Cliff, Mike Elliott(of synergy),Michelle(of Scoraig)
also (not shown) present on the course was Brian Cooper of Shanti Griha, Scoraig.
We built the machine in a smallish shed within 200 metres walk of the accommodation at Shanti Griha.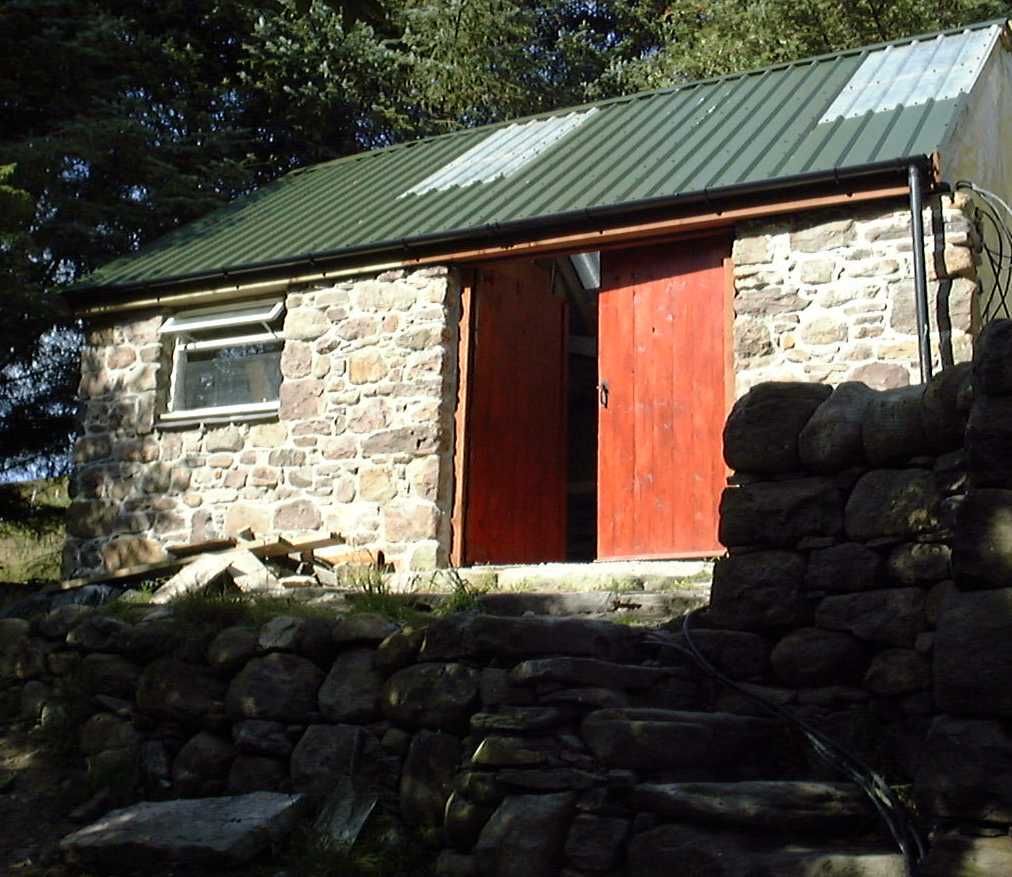 Welding and grinding took place outside in beautiful weather, with stunning views.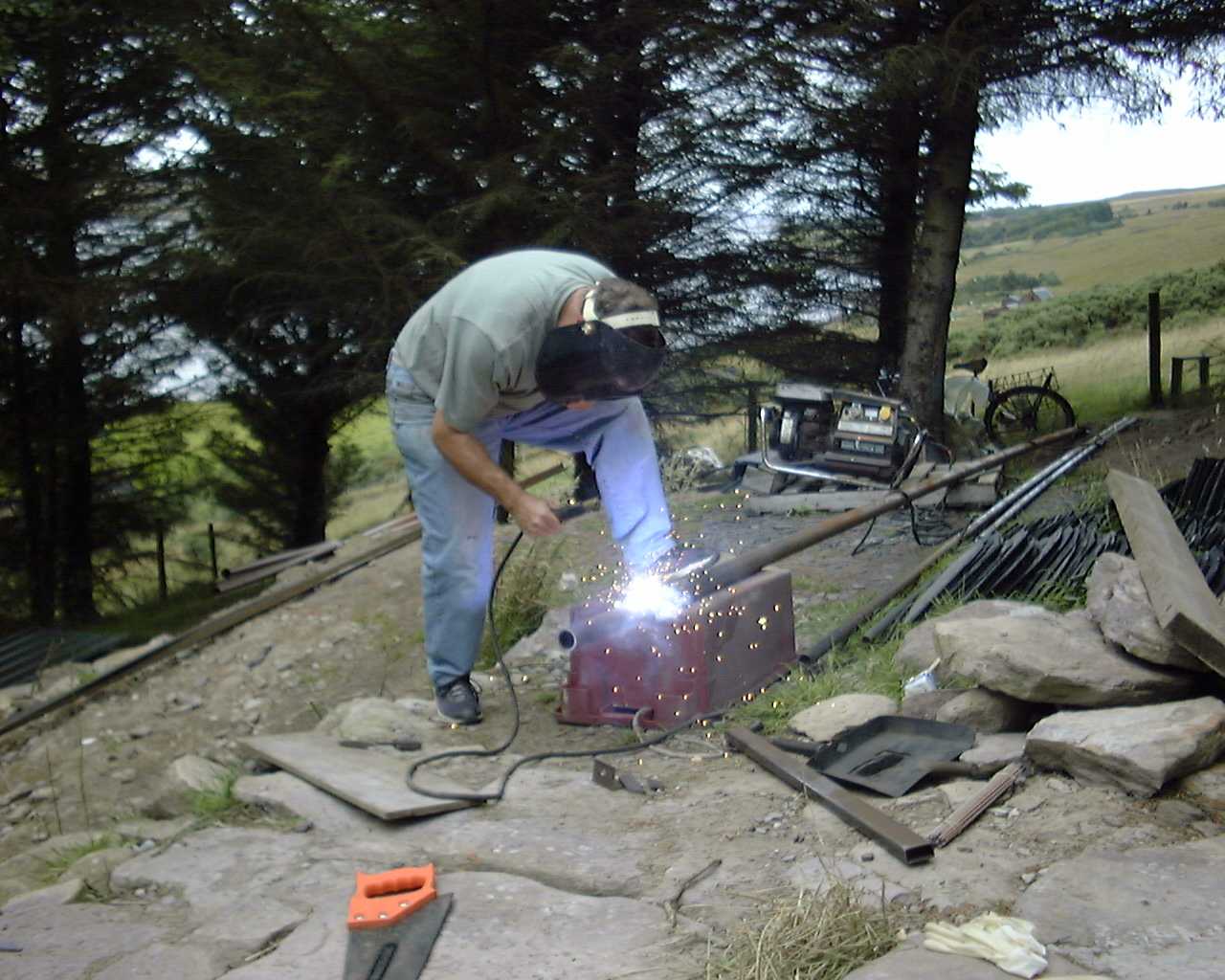 Apart from the welding generator, the power for the workshop was all generated from wind, via a 12 volt battery and 240 volt inverter.
Inside was a hive of activity with blade carving, coil winding and metalwork activities progressing amidst much chat and several personal projects.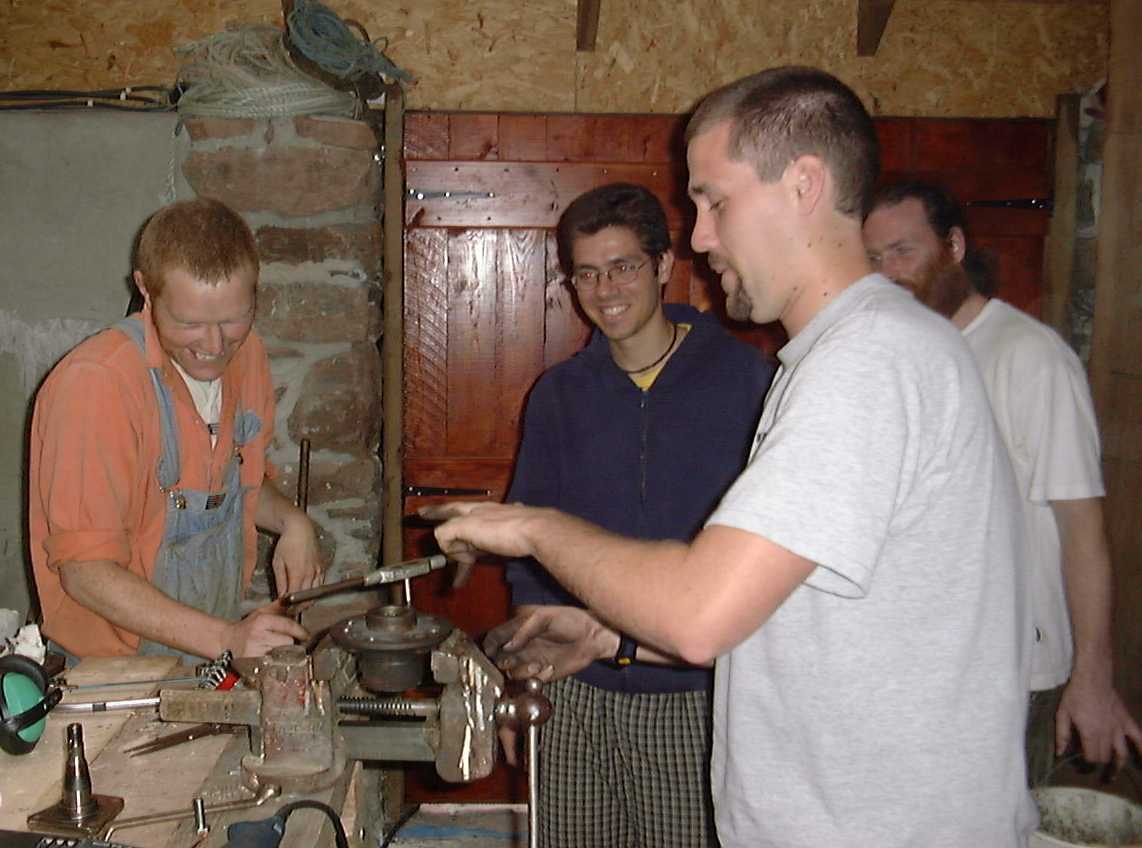 Each morning I gave a lecture on theory of small turbines, followed by workshop time. Lunch was at Shanti Griha (vegetarian food).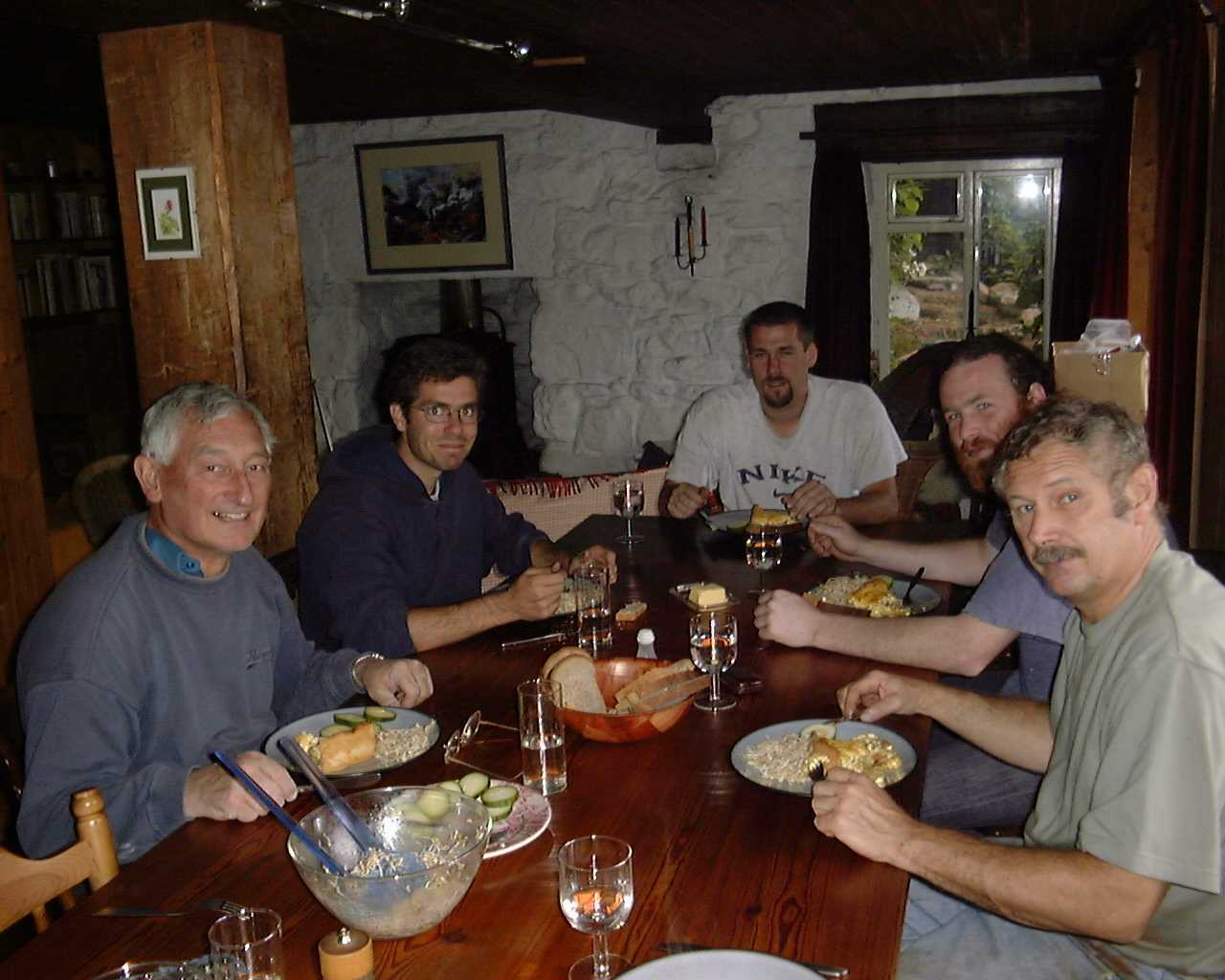 After lunch, work continued until 5 officially, and much later for some students with their own agendas.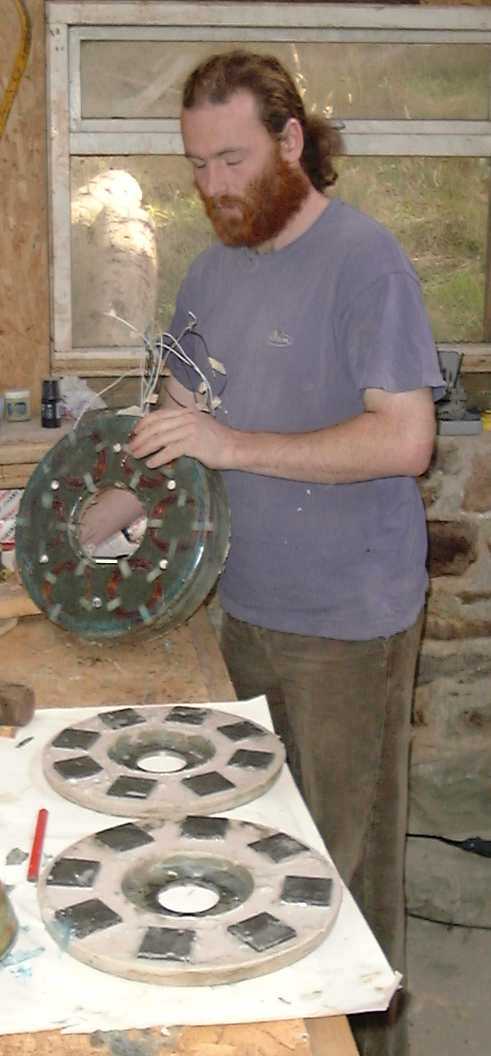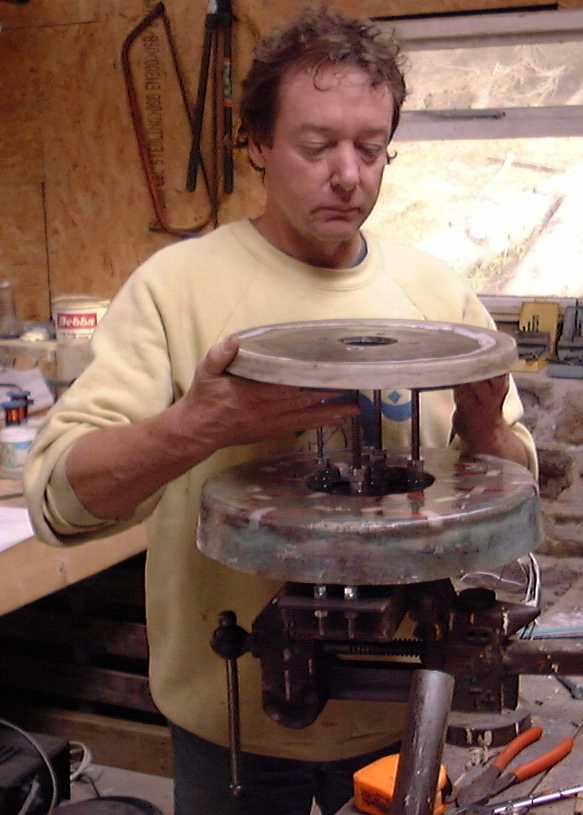 the pics above and below show the alternator casting and their assembly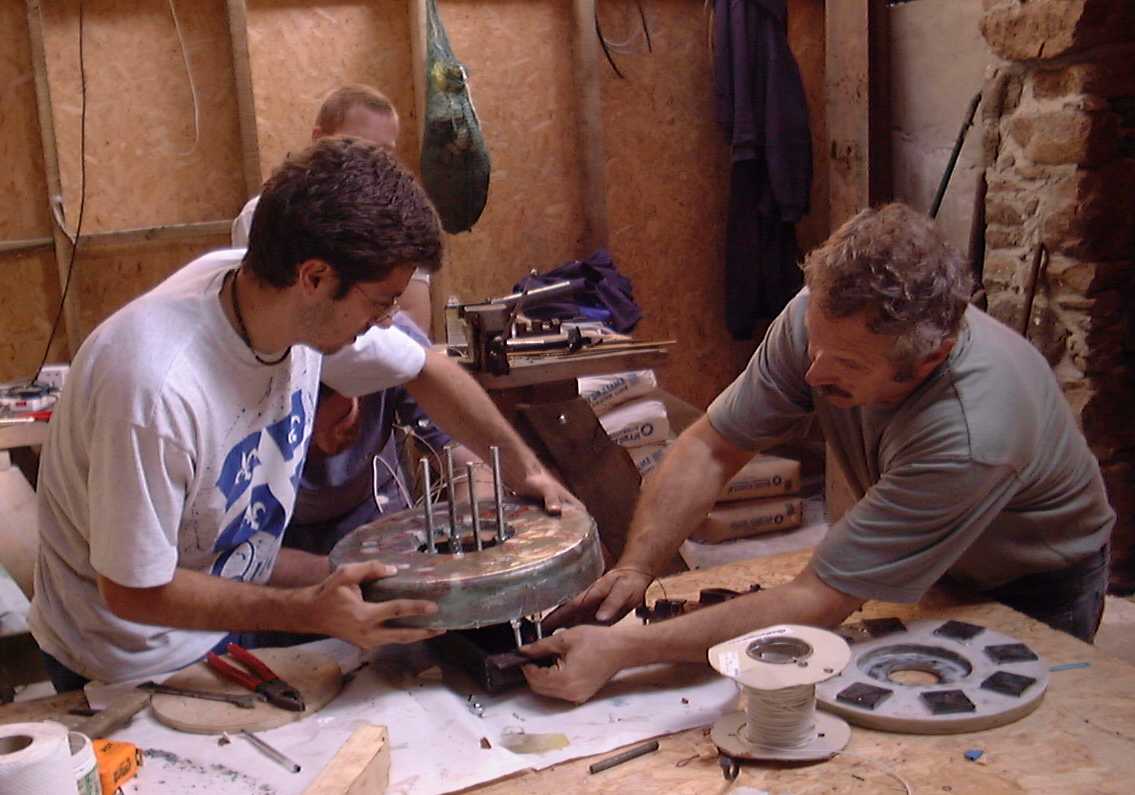 On the WEdnesday (midway through) we took a day off to do the tour of Scoraig wind turbines and projects.


We got the wind generator completed on the last day, and erected it in low winds (3-6m/sec). The output was up to 100 watts into a 12 volt battery bank.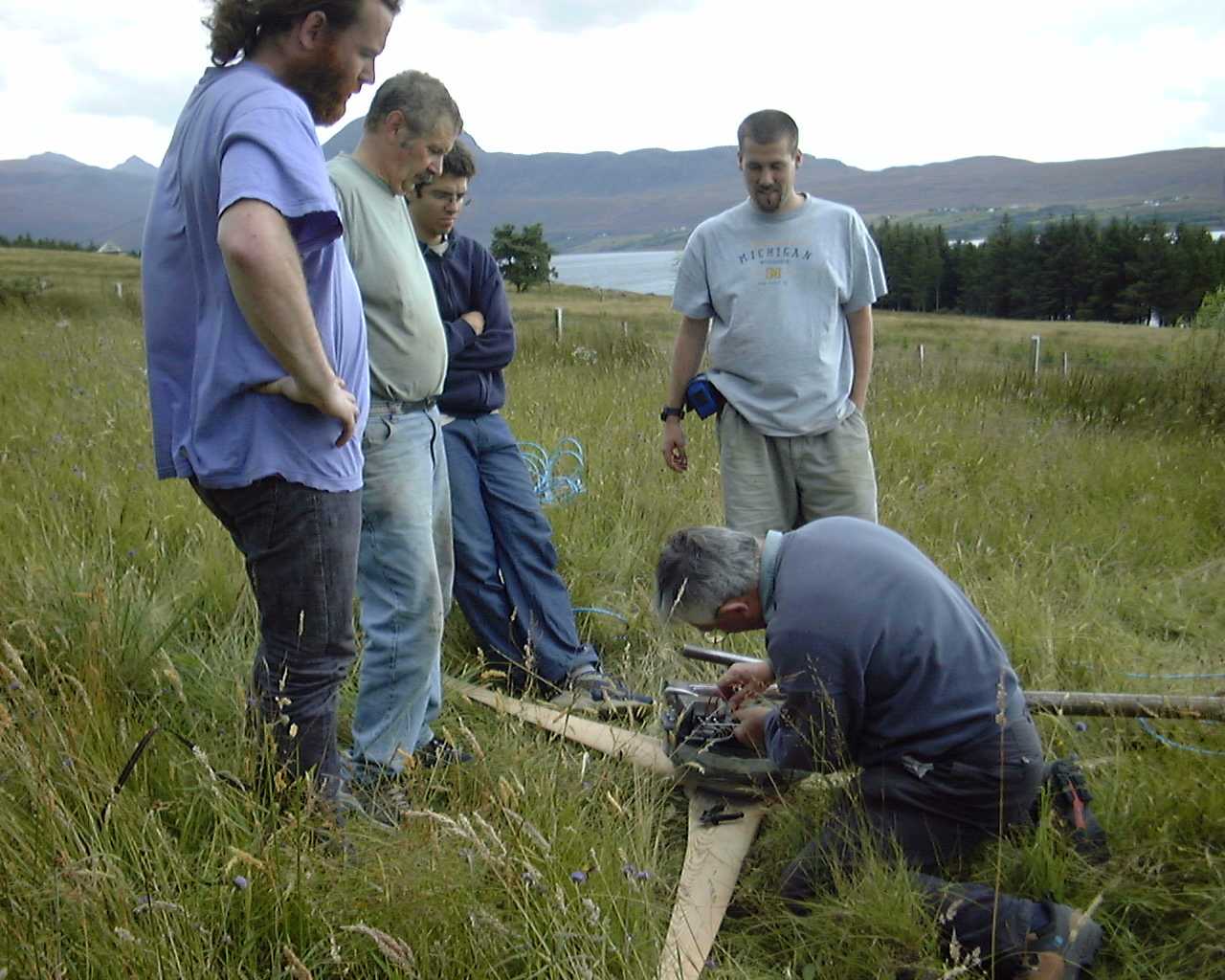 A similar course is scheduled to take place in Washington State USA in October (run by SEI),
and further courses will take place next year, both here at Scoraig, and at CAT in Nov 2002.
Cost of this year's (2001) course on Scoraig, included full board, and there were two rates:
£345 for a shared room or £395 for a private room. A deposit of £100 was payable in advance.
Contact [email protected] with any queries re. food and accommodation.