Construction of the Bungalow October 2004 - August 2005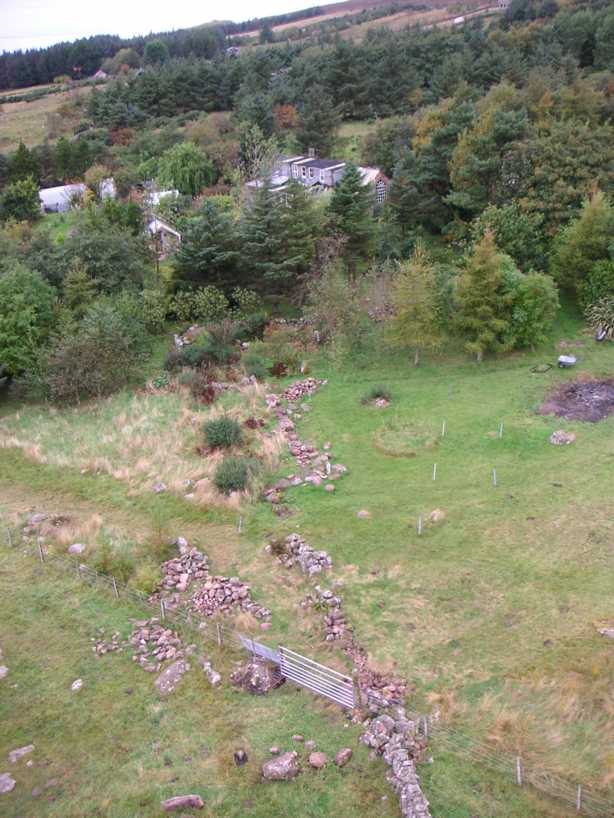 The site from the windmill in October 2004 before the digger arrived.
---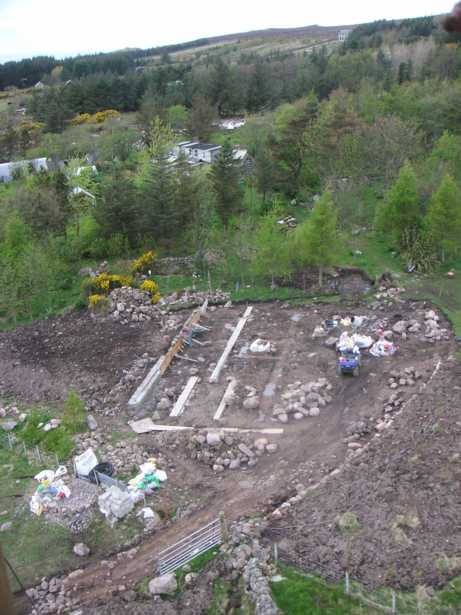 Foundations under construction.

---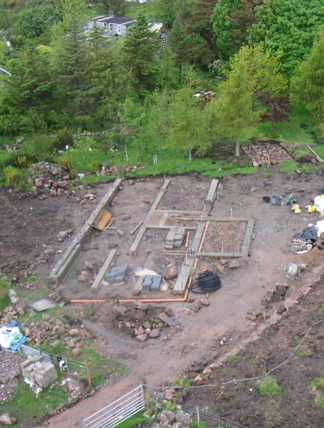 Foundations completed.

---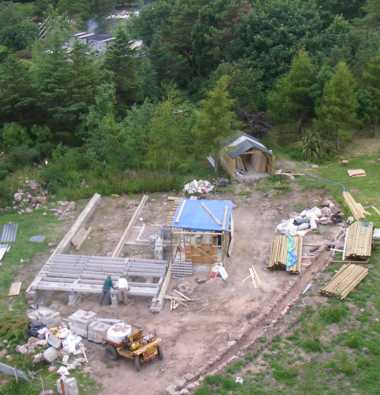 Materials for the job arrive. The porch is covered to shelter the saw bench. Pre-fabrication of box joists underway.

---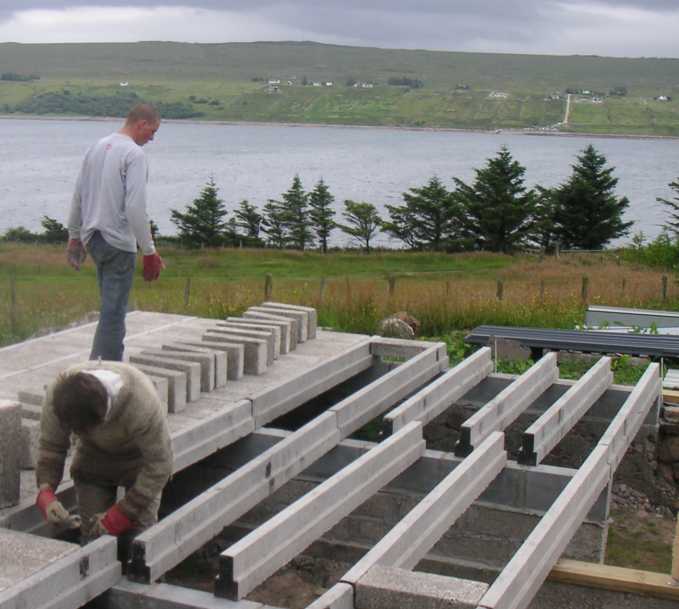 The thermal mass floor is built from pre-stressed T- lintels and concrete blocks.

---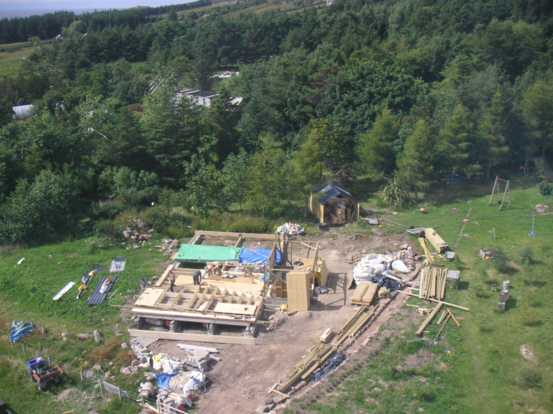 The South-East gable ready for erection.

---

Pushing the gable upright.

---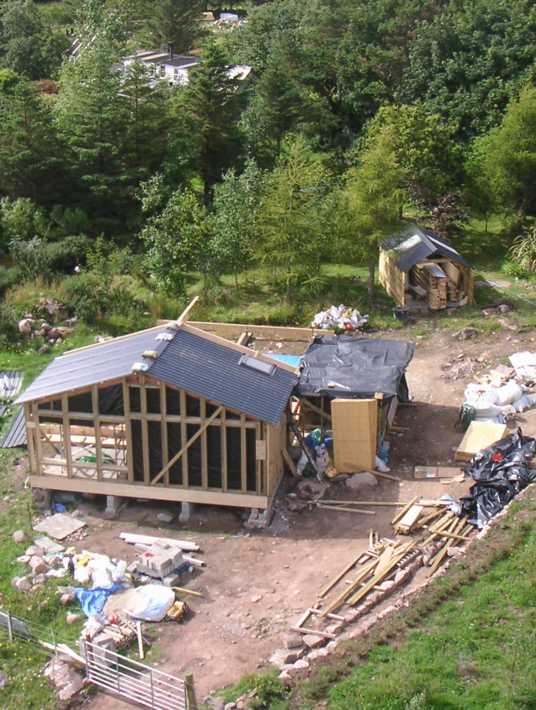 Erection of the structure starting with frames, then lining, then insulation, then roof.

---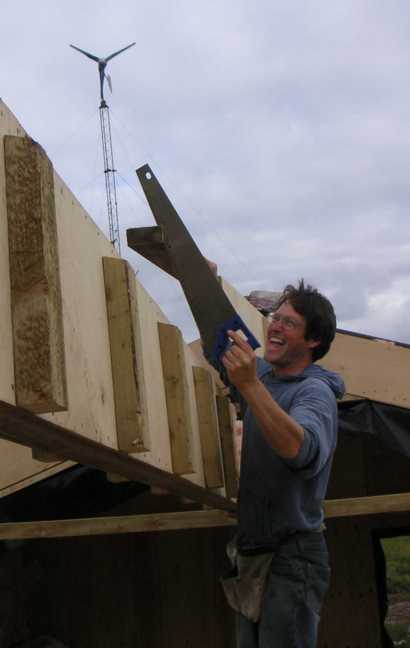 William makes some adjustments to the ridge peice before adding another section.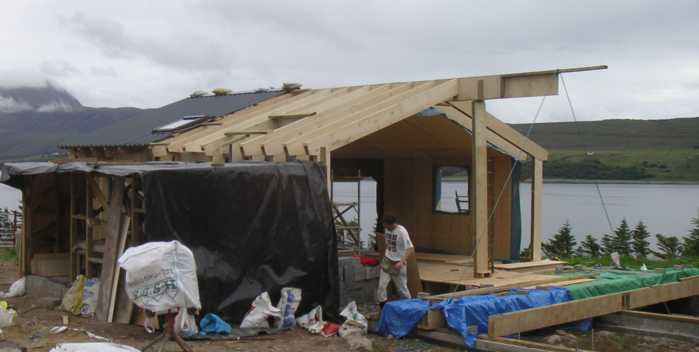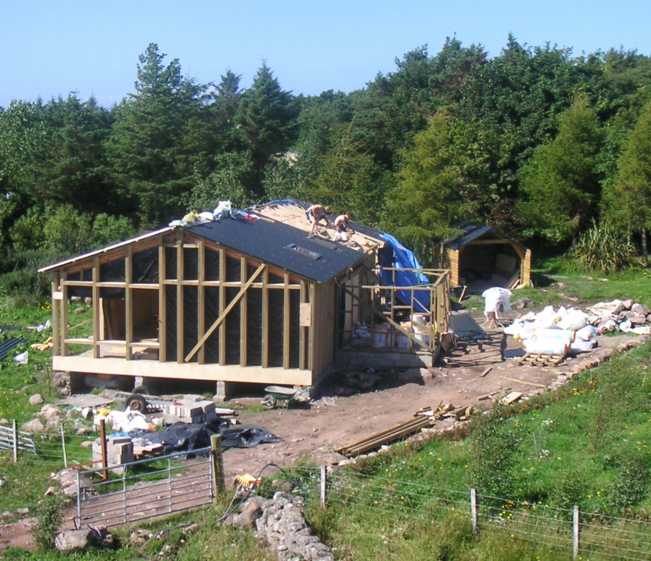 Unrolling insulation and fitting the second Velux window.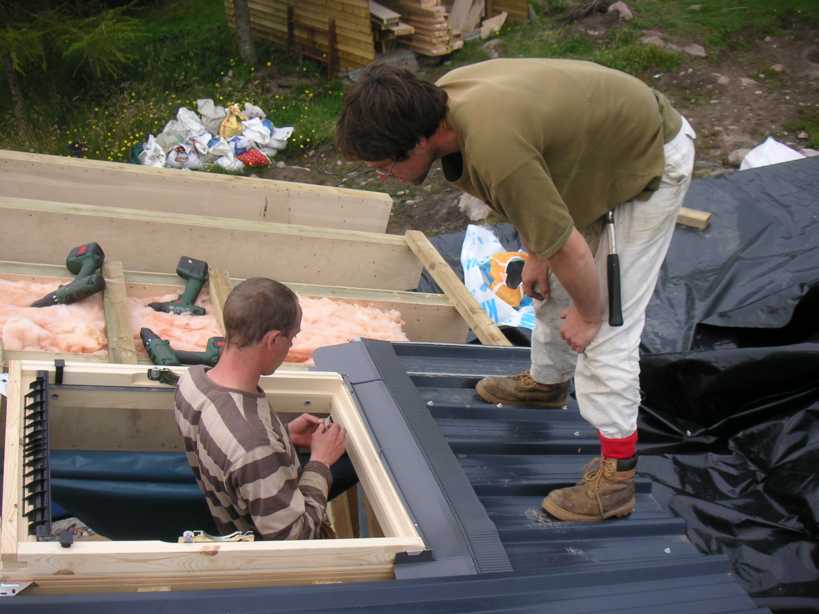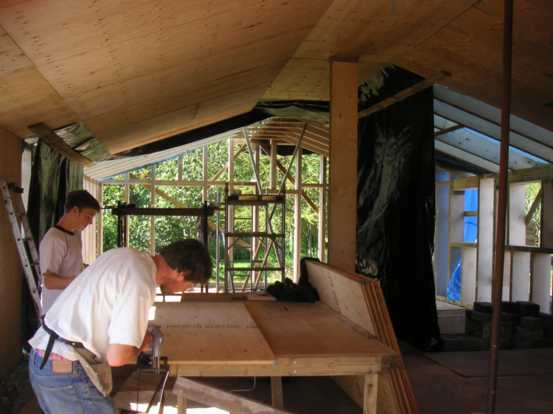 Internal view of lining.
---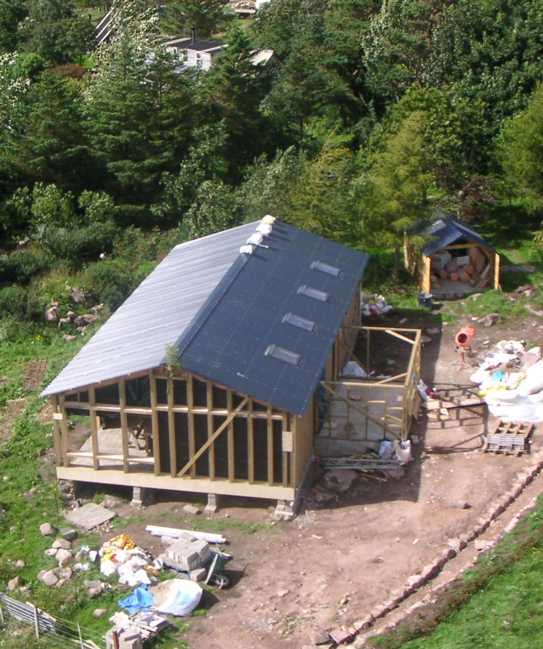 Roof complete. Thanks to William, Jethro and Dan.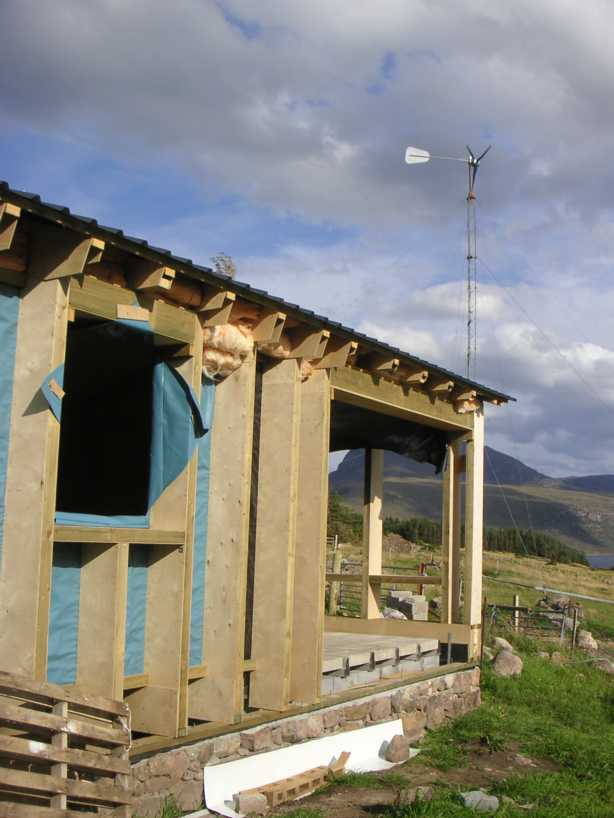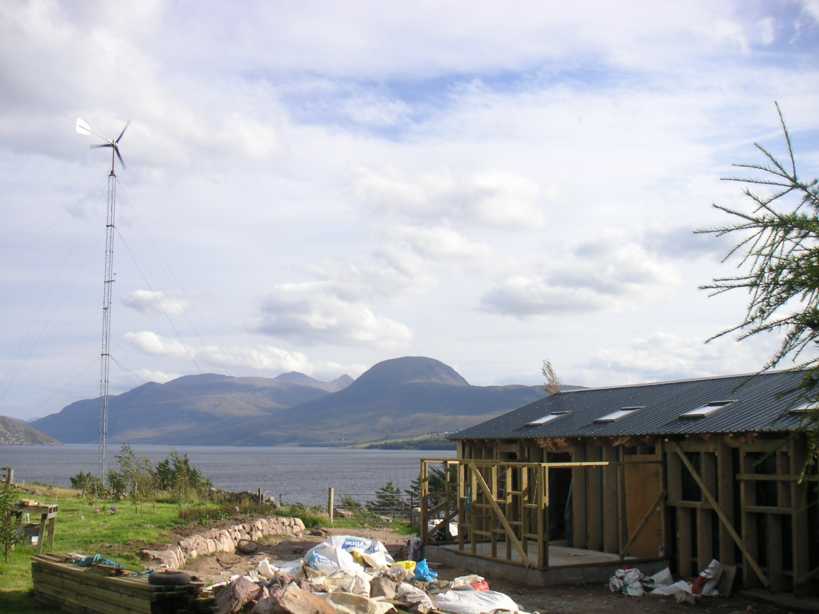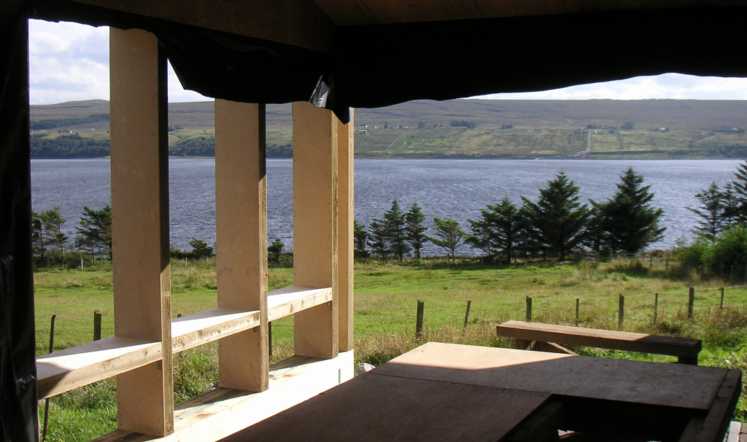 the view from the big windows.

---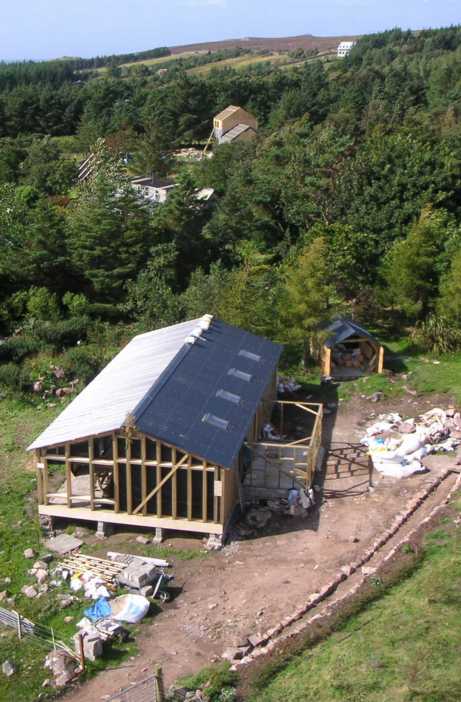 Paul and Sheila's house happening (very fast) in the background.
---

PLENTY OF WORK STILL TO DO!