sorry about the quality of some of these pictures - the light was very poor at times.


metalwork blades castings assembly small machine

OR JUST SCROLL DOWN...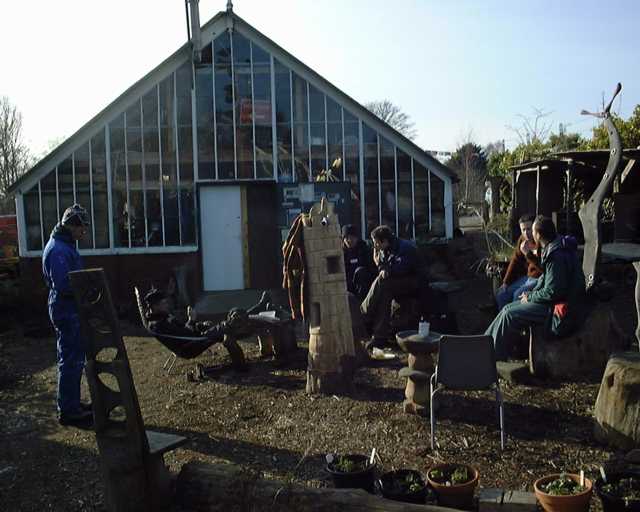 We enjoyed the weather and the sculptures in the yard. It was alo a good place for blackboard sessions.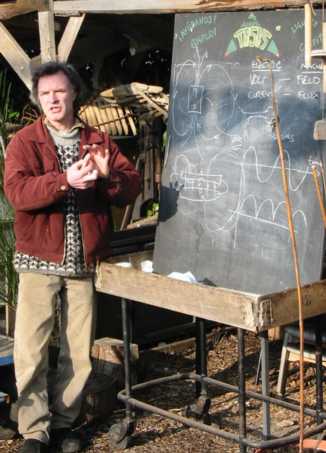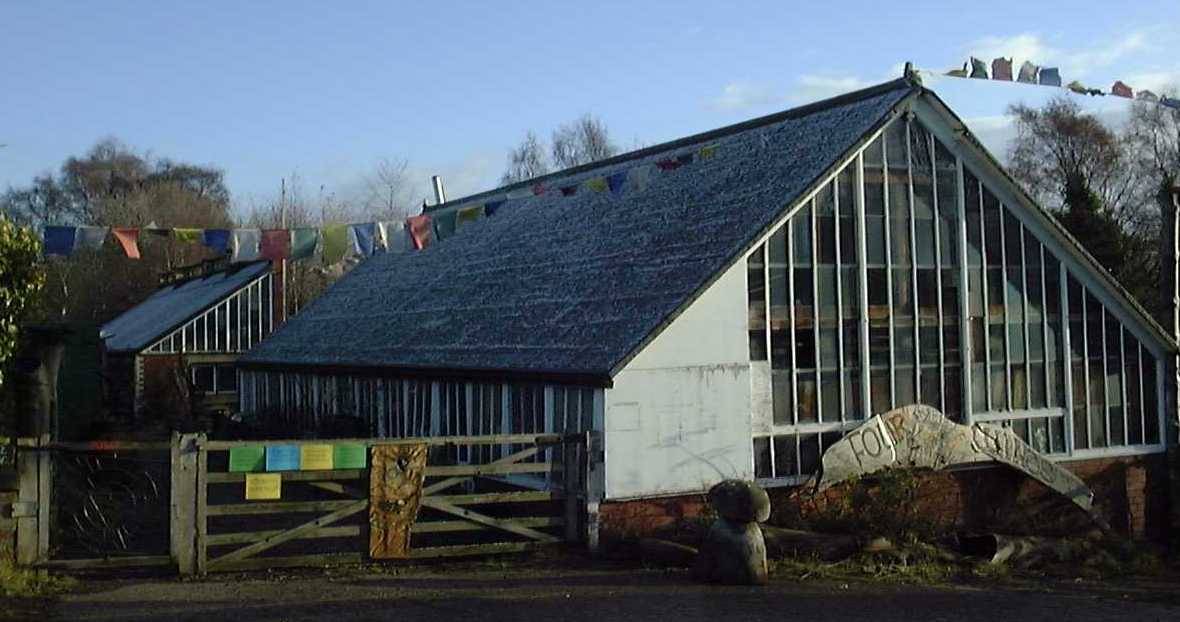 ---

Drilling out the magnets disks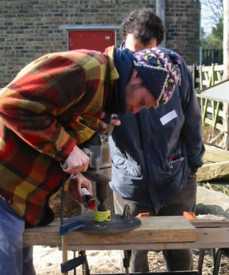 We centred each disk carefully by rotating it past a stationary object before drilling through the holes in the hub flange into the disk.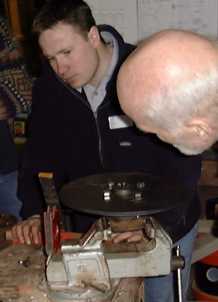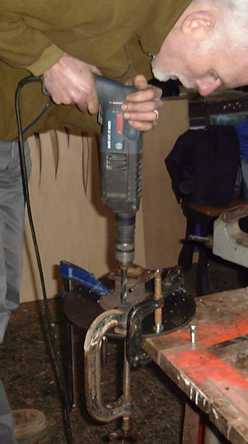 The alternator mounting bracket being fitted to the yaw bearing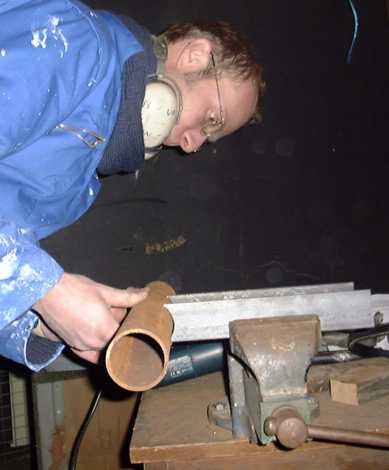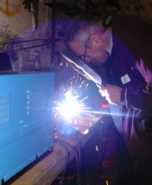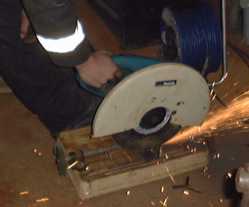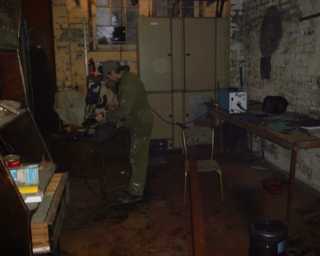 setting the correct offset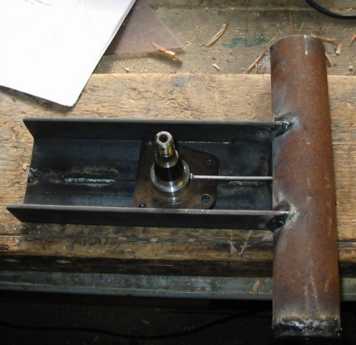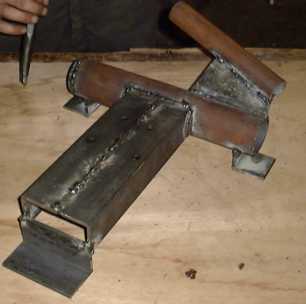 stator mounting lugs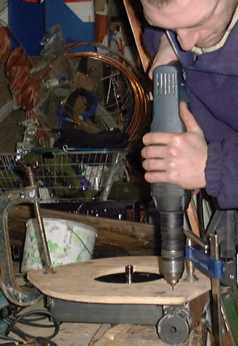 tail boom (oops john should have eye protection on)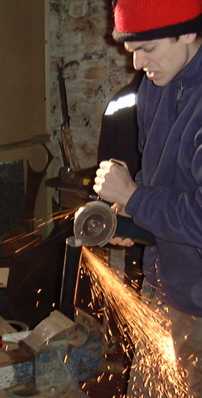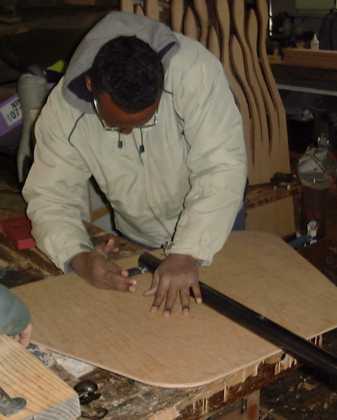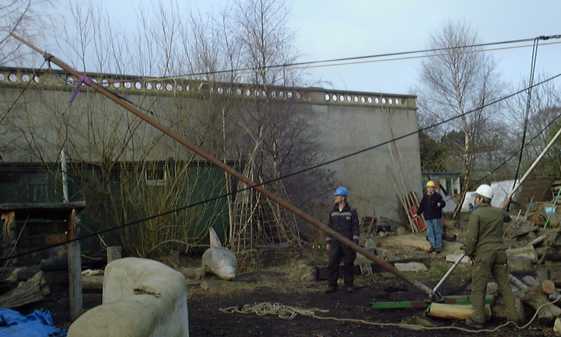 Neil cutting our the blade taper on a bands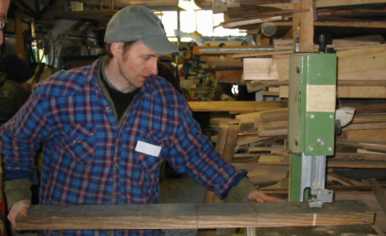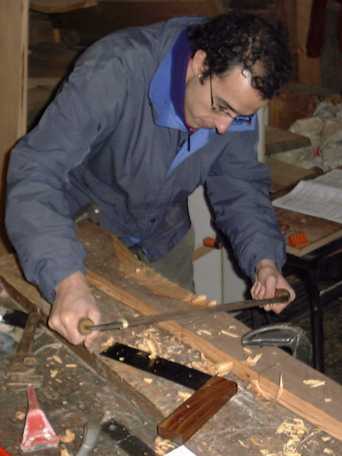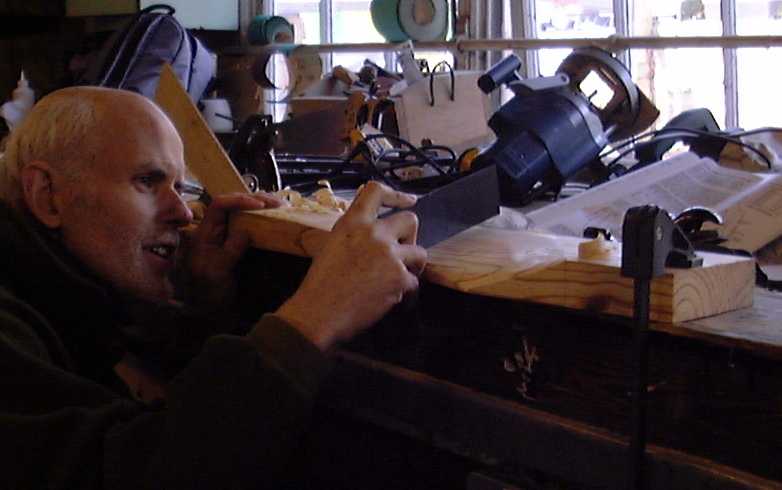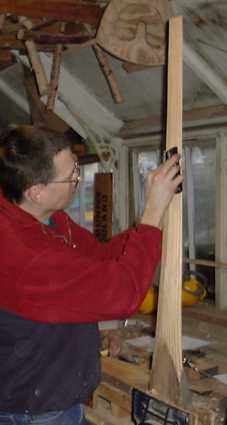 Fitting the back disk to the blades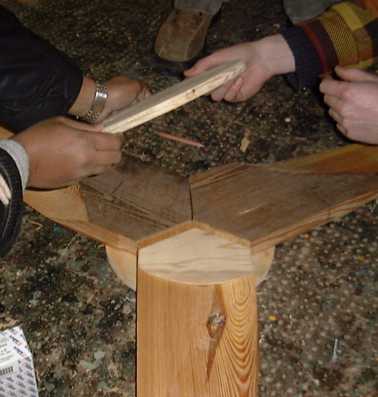 Drilling clearance holes through the blades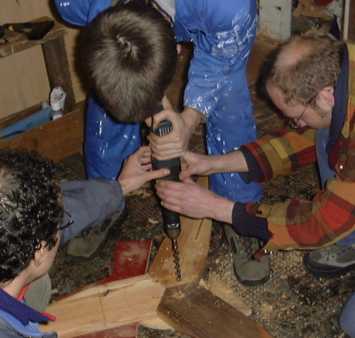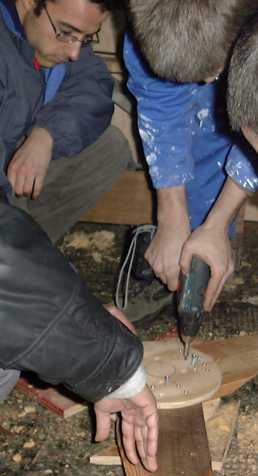 Cutting out the blade root wedges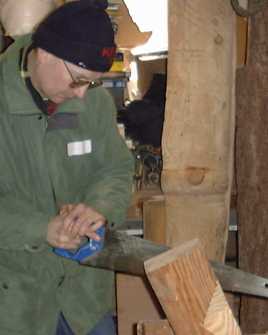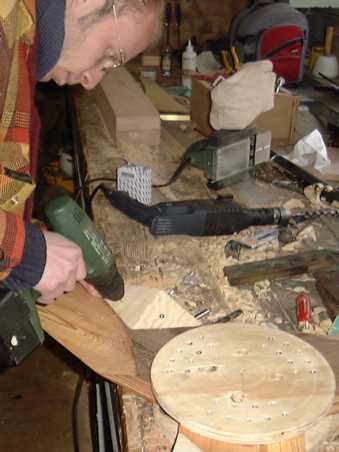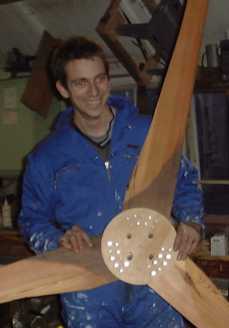 Cutting very accurate circles with a router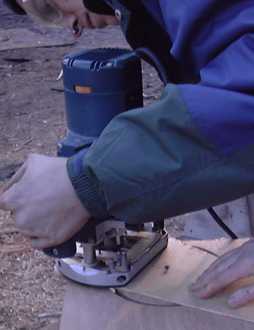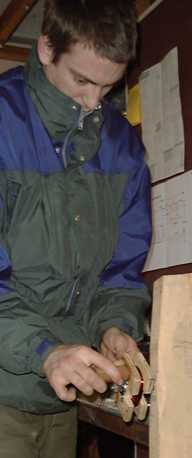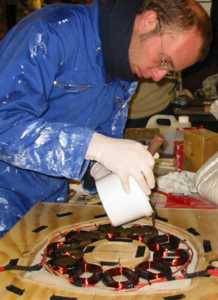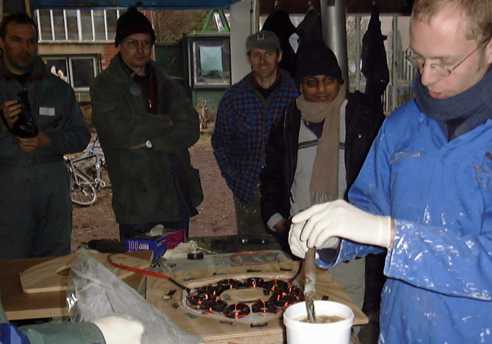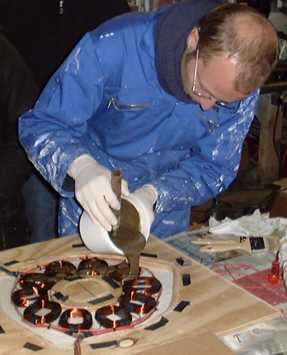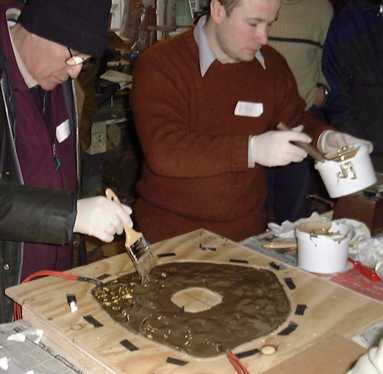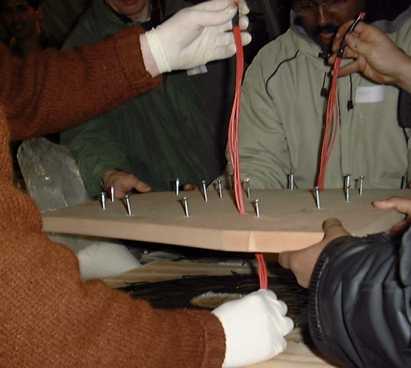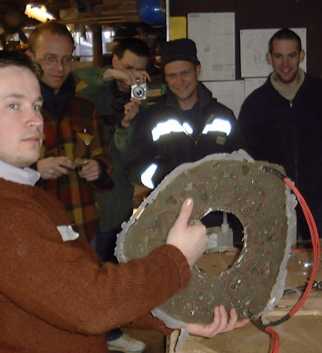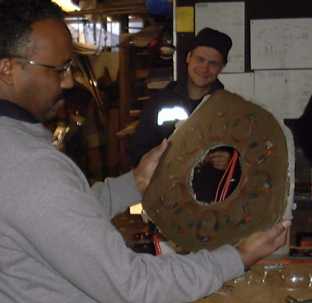 The magnet-positioning jig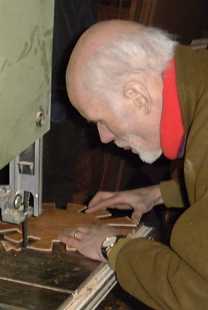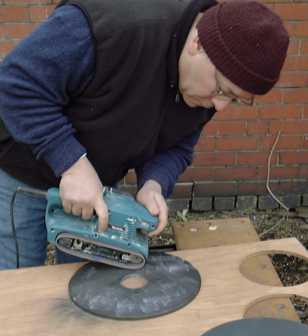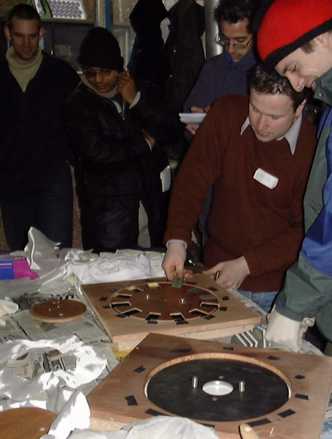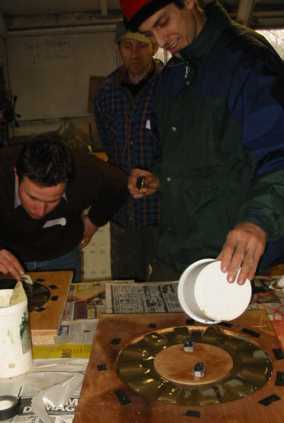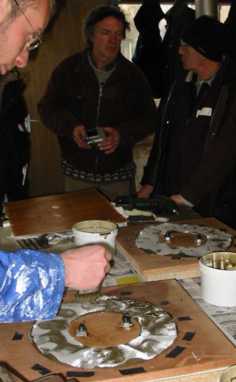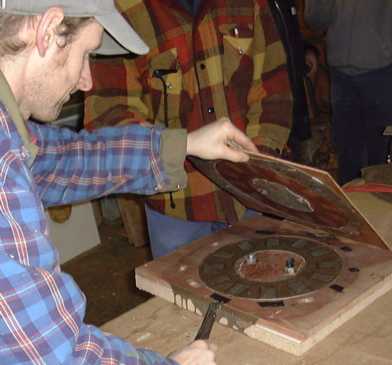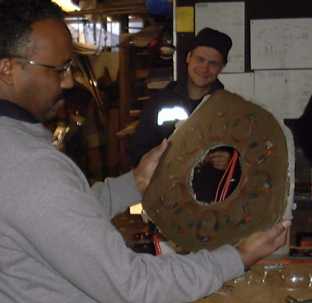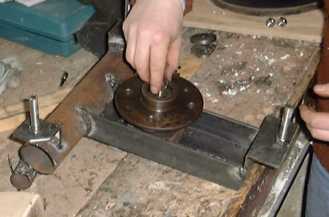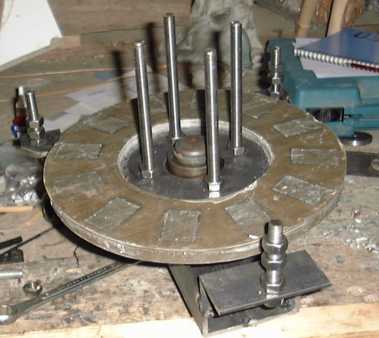 Using the jacking screws to lower the front rotor into place gently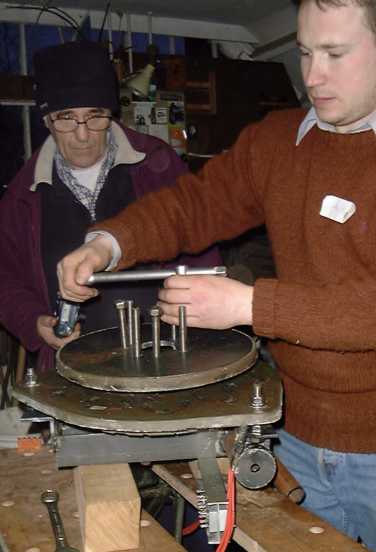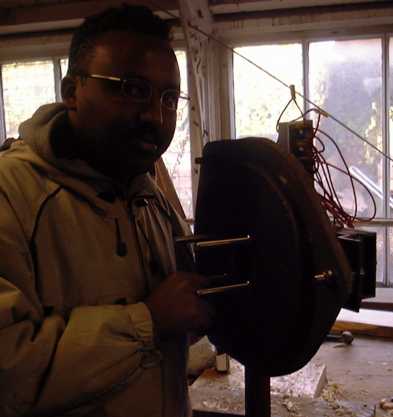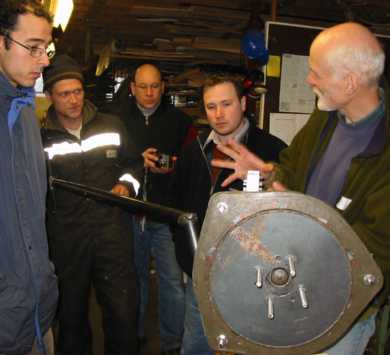 Testing the output from the alternator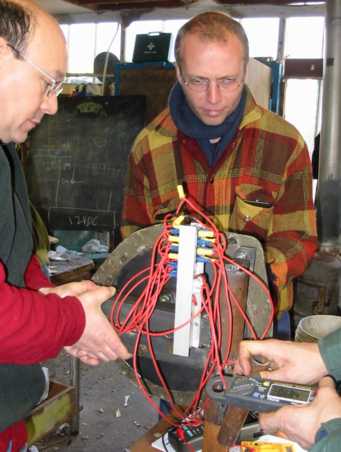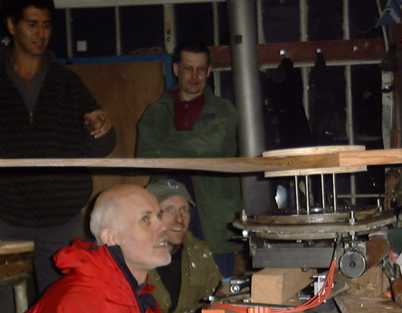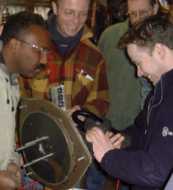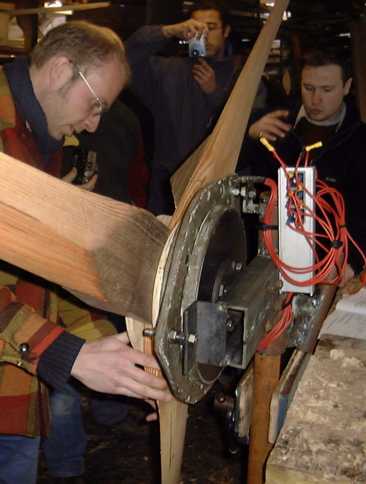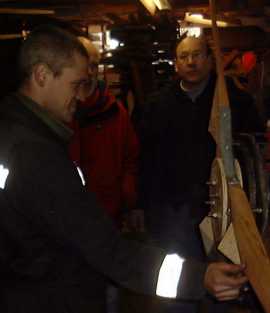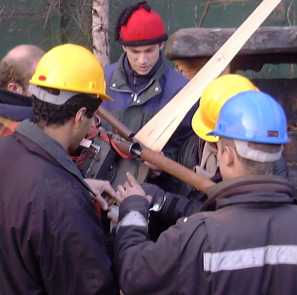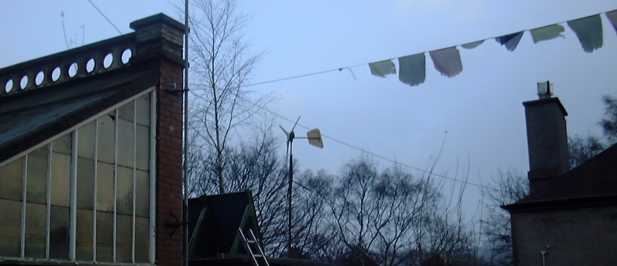 There was no wind when we erected the machine unfortunately.
NEXT COURSE IN EDINBURGH IS
15th-20th March 2004
£300.00 per place. Six day course
to book a place - e mail (click here)
or Telephone/Fax:
0131~332~2229
We did some work on a smaller wind turbine using a single magnet disk and casting a stator on the end of the tubular shaft.
The coils for the small machine