ELECTRICAL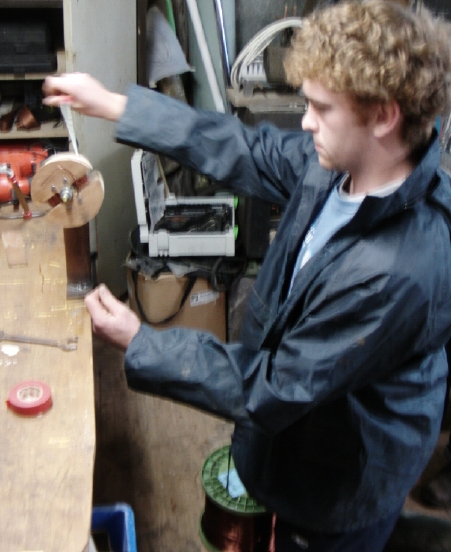 200 turns of wire: 1.25 mm diameter.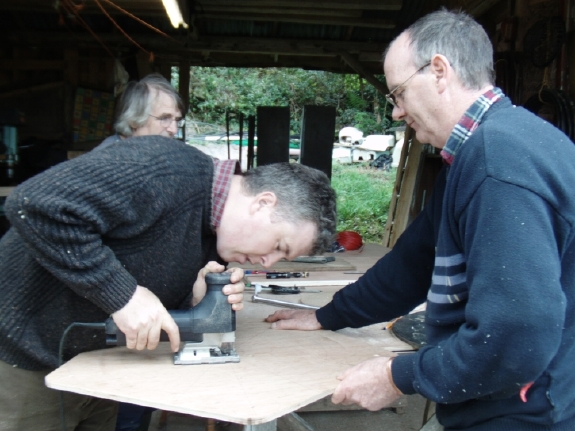 We used the stator mould off-cut to set up the stator mounts for welding.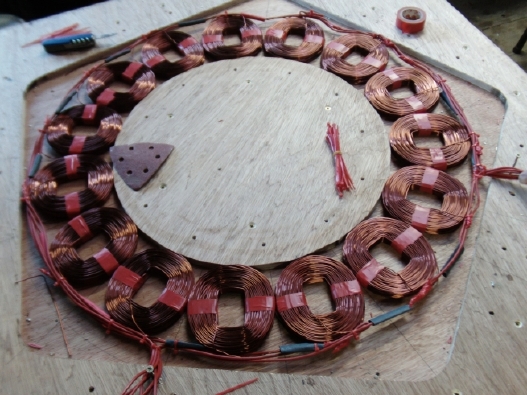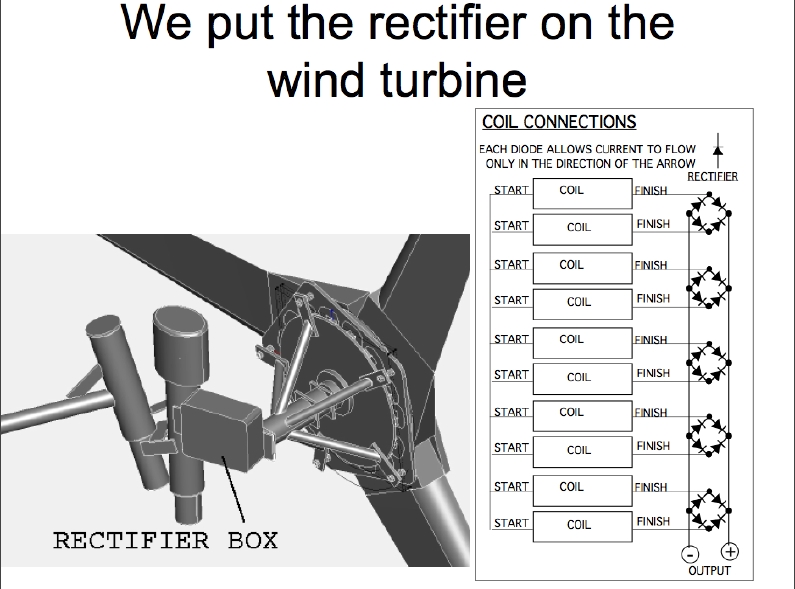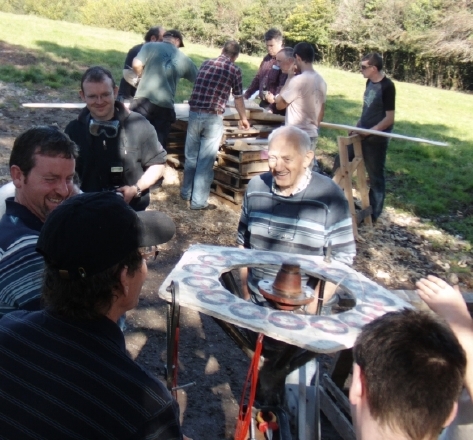 Setting the stator up for drilling.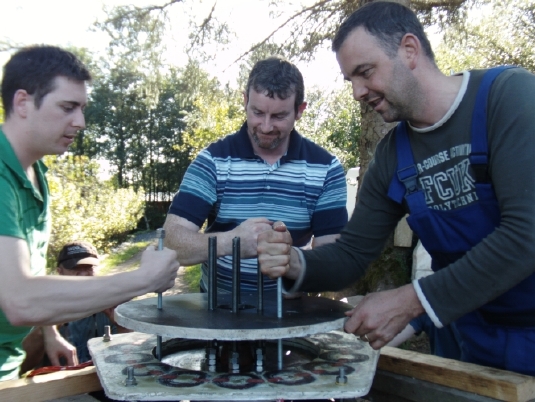 Some of the boys screwing in step wtih each other.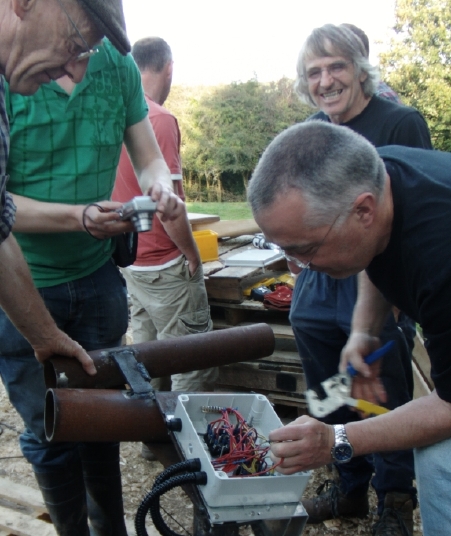 Lots of spaghetti in the rectifier box.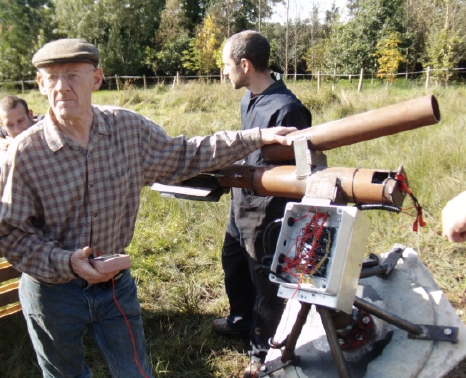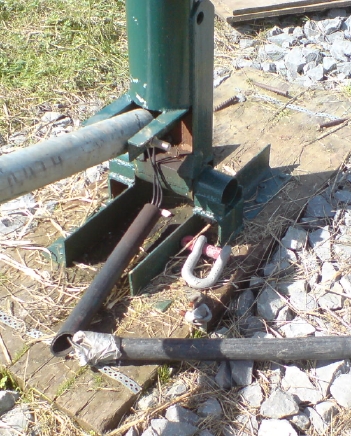 Wires coming out of the tower base. No sign of twists after almost a year.
BACK TO MAIN PAGE