Crann Og workshop with Eirbyte 7-12 September 2009
MAIN PAGE


We had a big team of hard working lads. Also Mary from Donegal who left us on Friday night.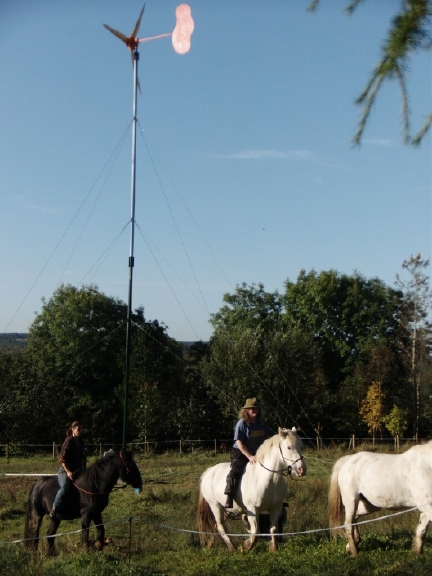 The Crann Og wind turbine was built on
last year's course.
Here (centre) is Miriam of Eirbyte riding a horse.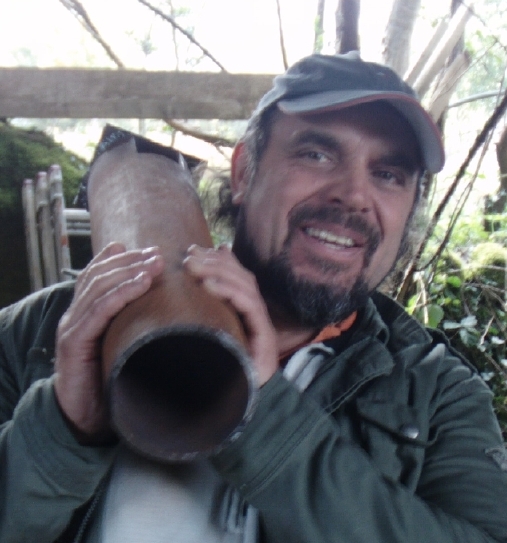 We built a 4.8 metre diameter machine to a brand new design. It's final owner will be Andy above.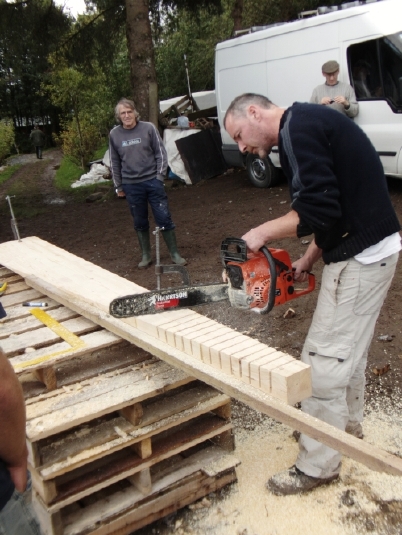 Niall helped us speed things up with his
chainsaw
.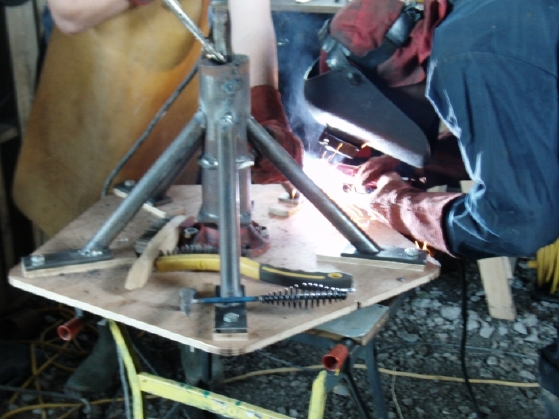 I tried out some new ideas - for example these angled
stator mounts.
Sean did most of the welding - Thanks Sean!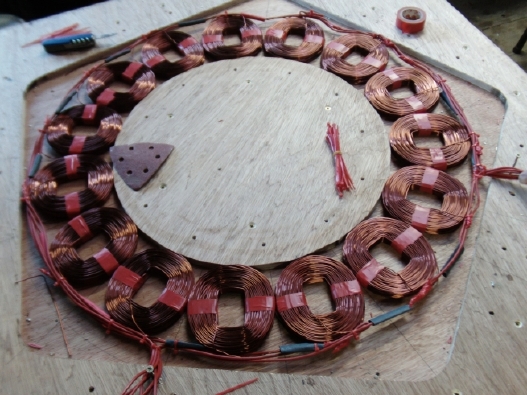 There were
20 magnets and 15 coils
connected in parallel to the rectifier on the turbine.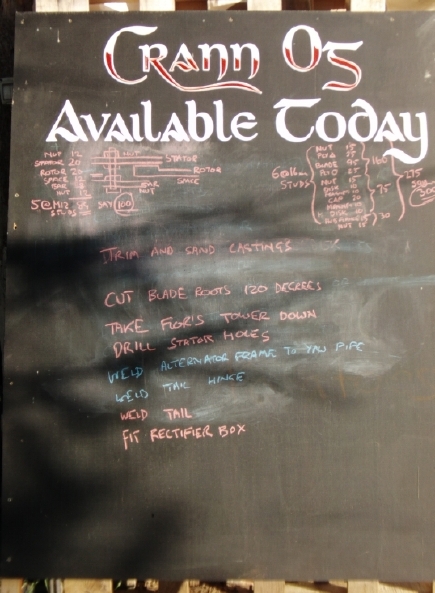 Weather started out wet and got radically better during the week so it ended up a bit hot.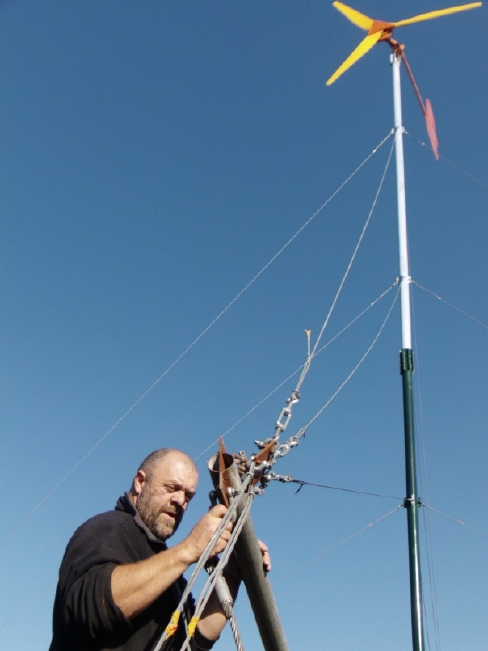 Here Jimmy of Eirbyte is hooking on the Tirfor to the gin pole to take down Flor's machine that we built last year.
Jimmy and Miriam have a load of nice big Tirfors for sale. Perfect for wind turbine towers.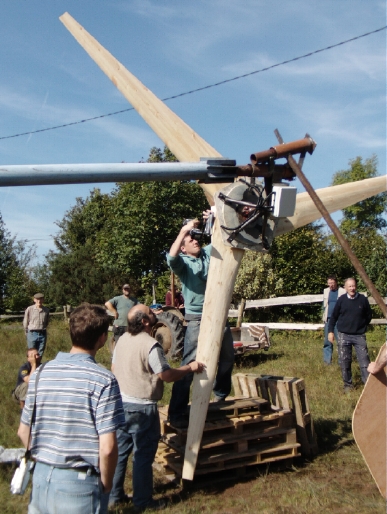 This new one was the biggest machine I have built in a course situation
and I was delighted by how slow and quiet it was on test.
We got up to 500 watts and more at times in a very light wind.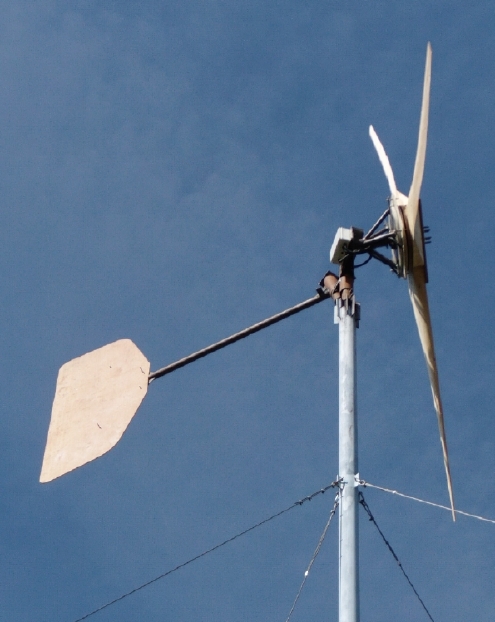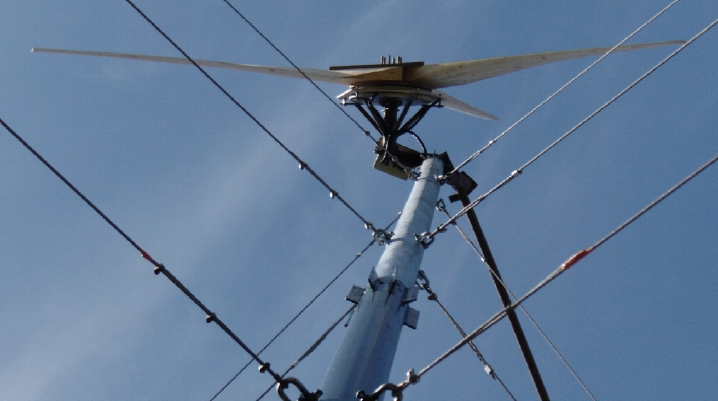 I have increased the angle between the tail and the axis of the blades.
This is to help the turbine face the wind more directly when we don't want it to furl.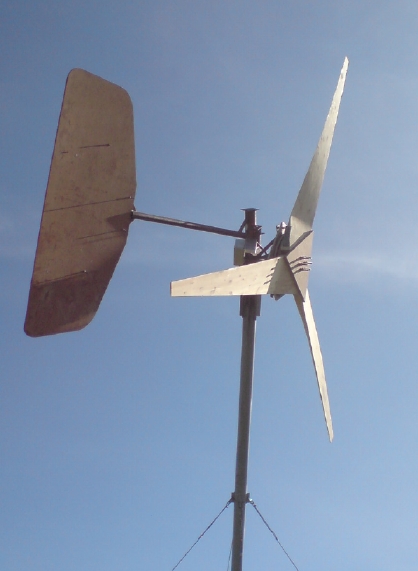 Taking her down.
There are a lot more photos on the other pages.