Wind turbine assembly at the homebrew workshop
Guemes Island April 2003
More courses
Solar Energy International
Axial windmill plans for sale
The small (4' diameter) machine assembly
We have built the alternators and carved blades for the smaller machine on a couple of courses in recent months,
but this was the first course on which we finished one with tail and everything.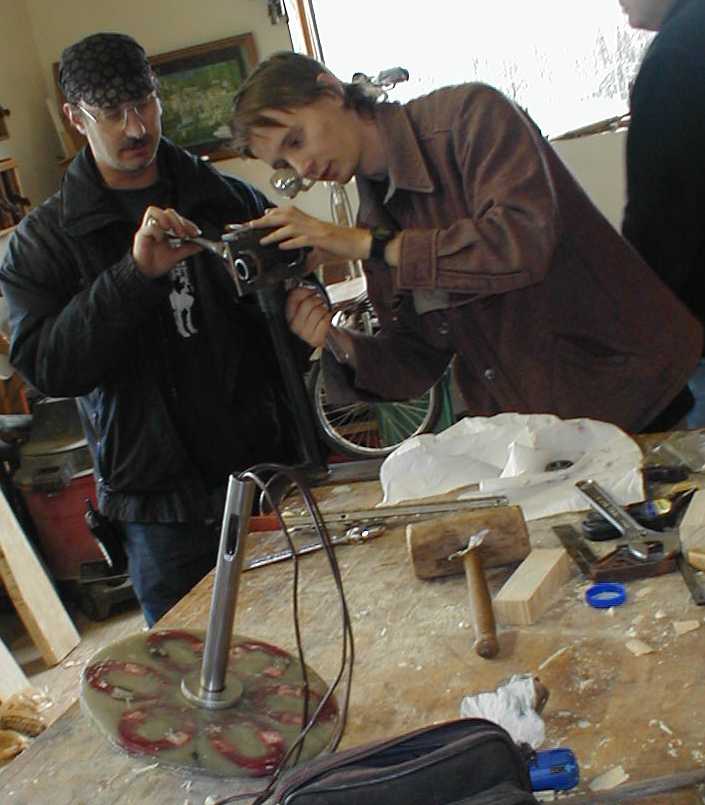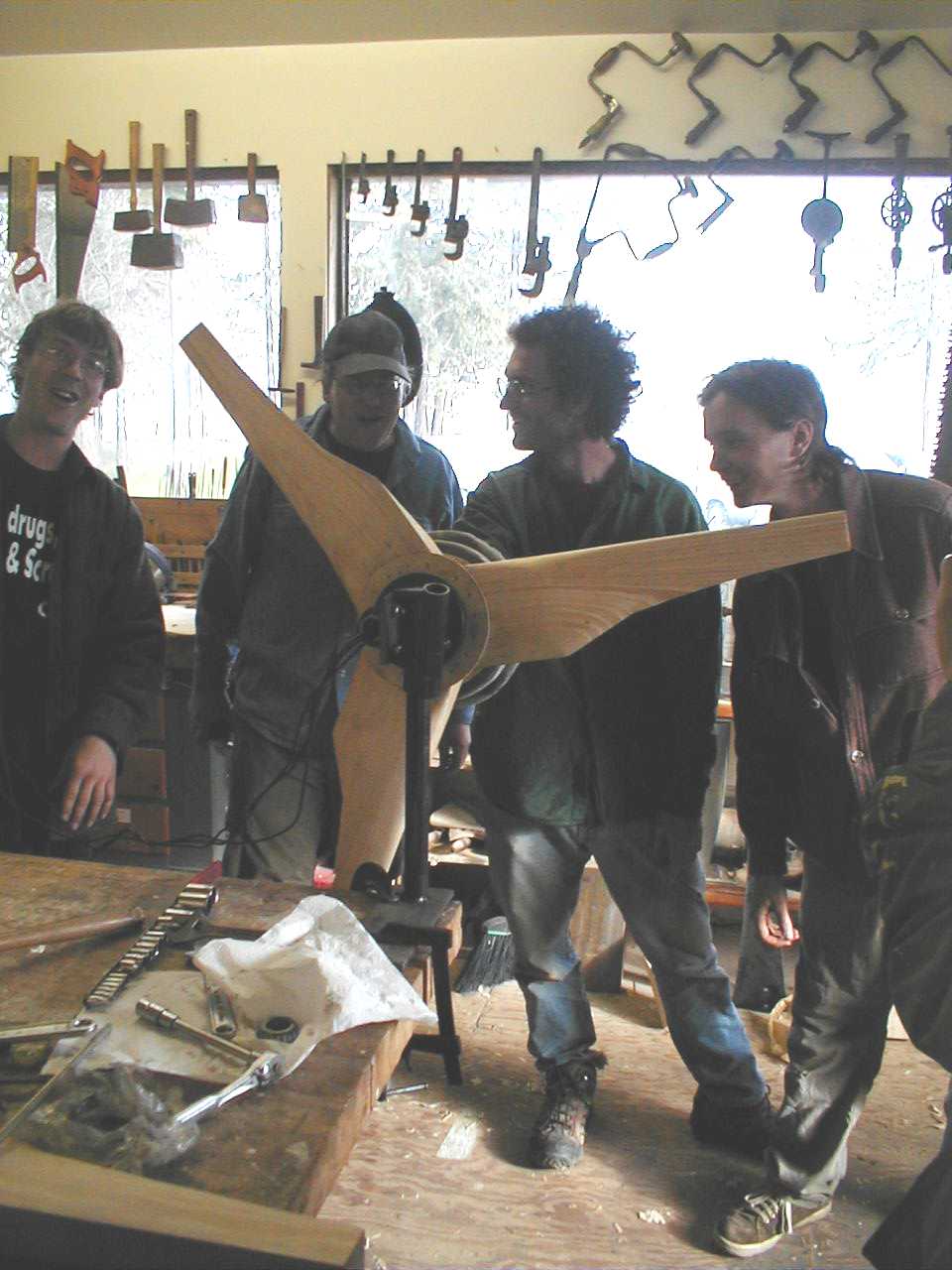 Dylan does some benchtesting for the Dans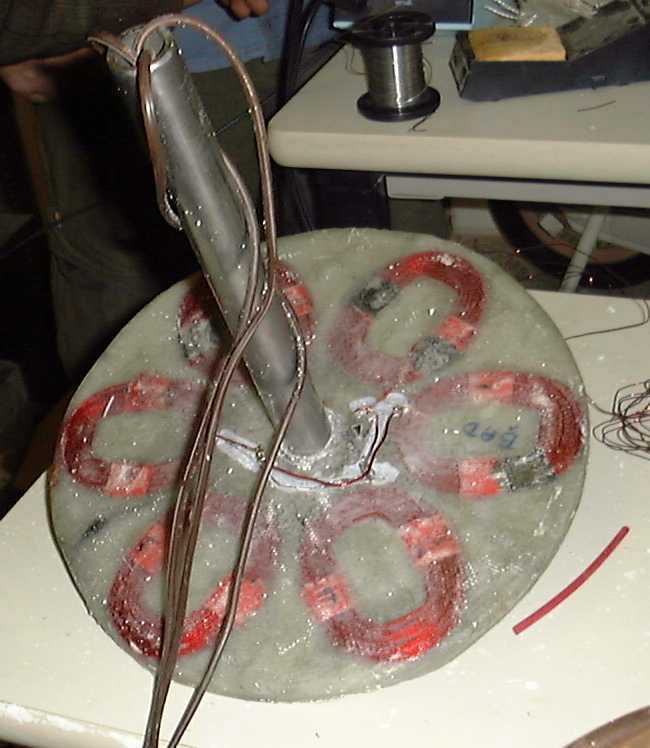 We found out that one coil was upside-down. Some keyhole surgery was required to reverse the connections.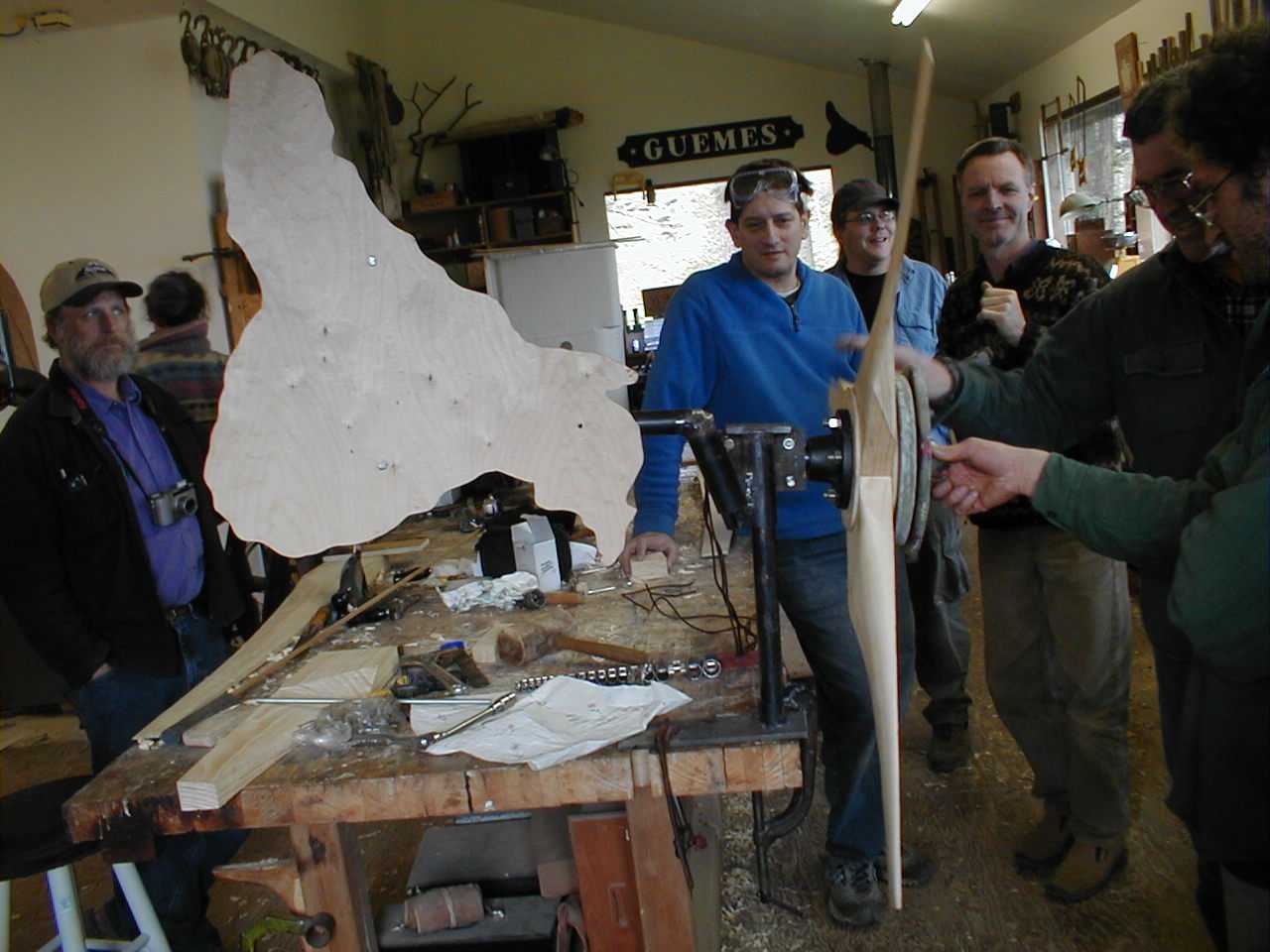 The complete machine with its furling tail on. The tail is a map of Guemes island. Looks good doesn't it?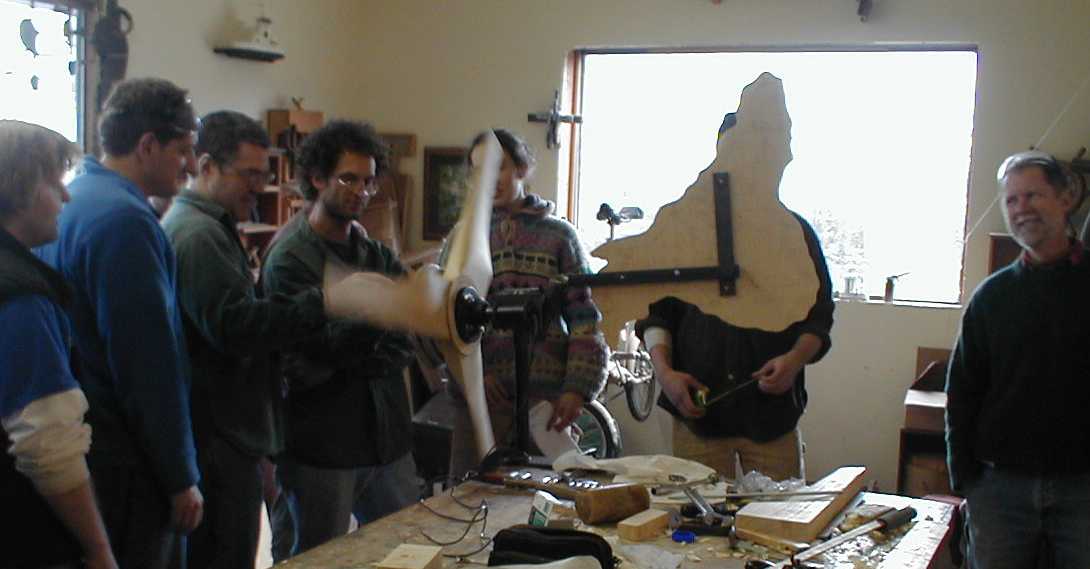 More bench tests.
The new improved version of the yaw head for the small machine ->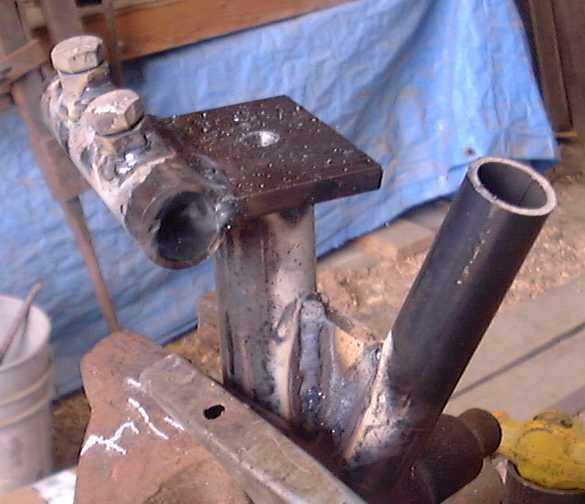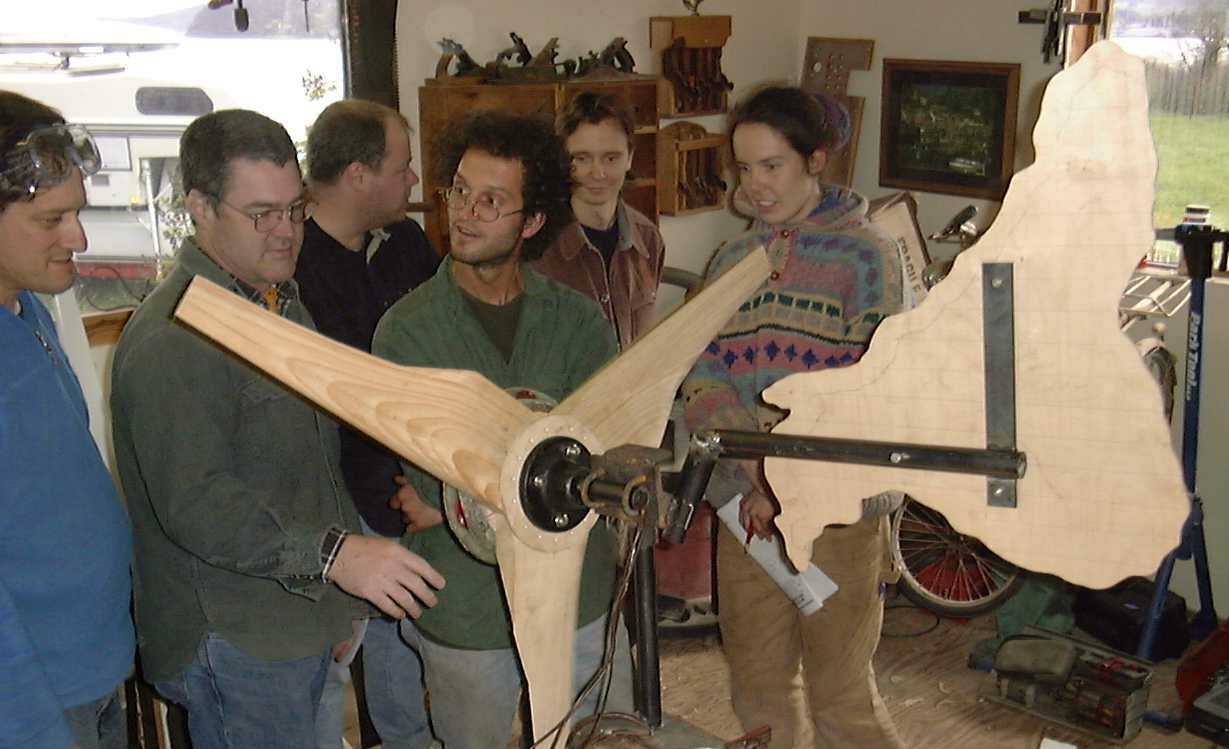 ---
Assembly of the larger machine was routine.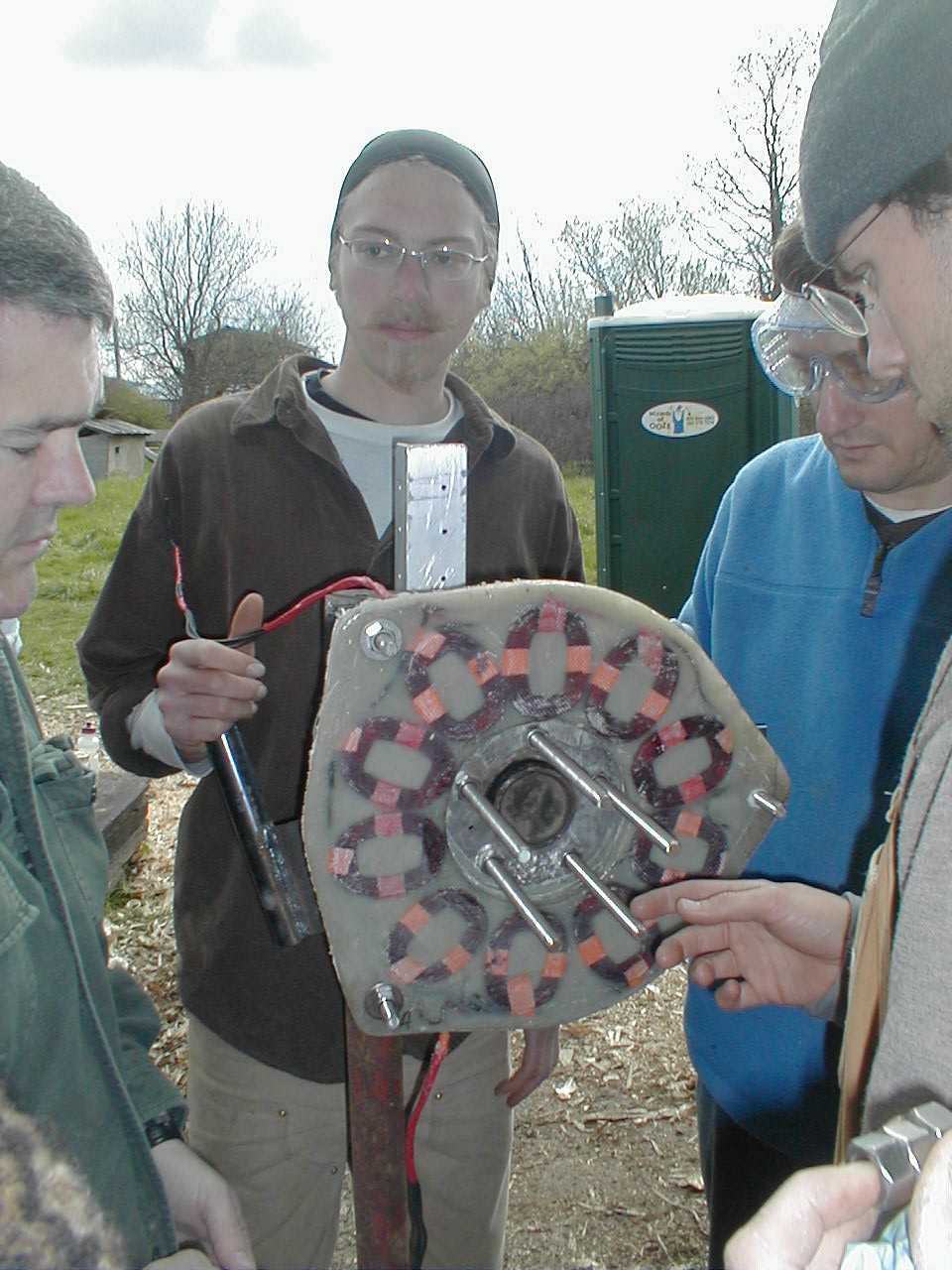 The stator on and ready for the front magnet rotor.

Bench tests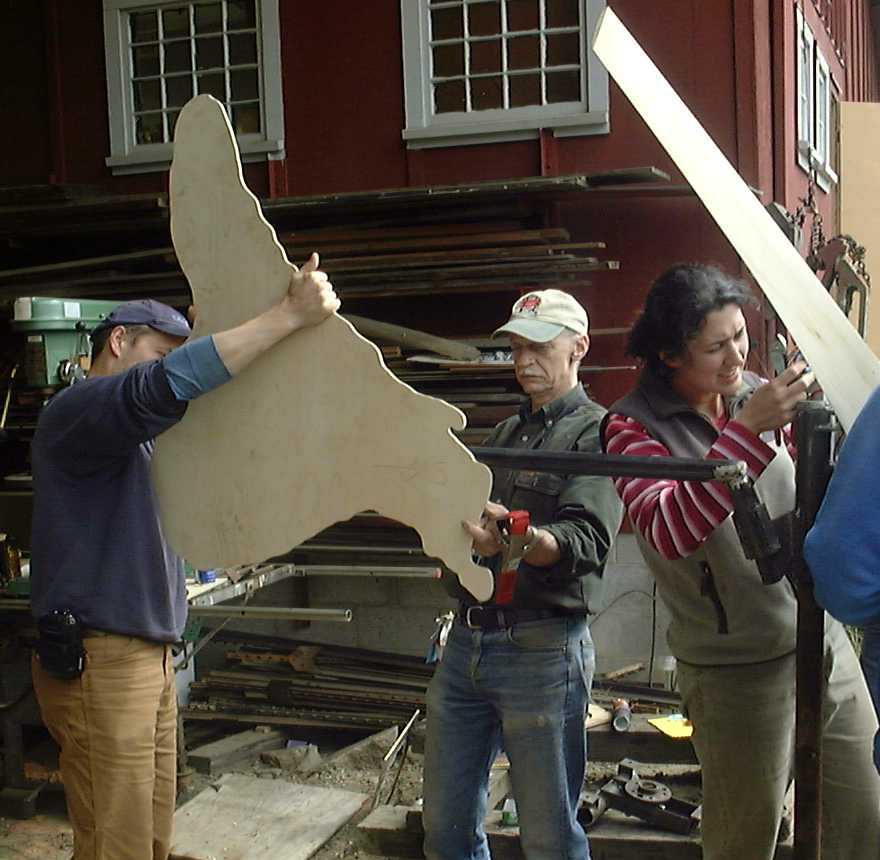 Win adds his tail.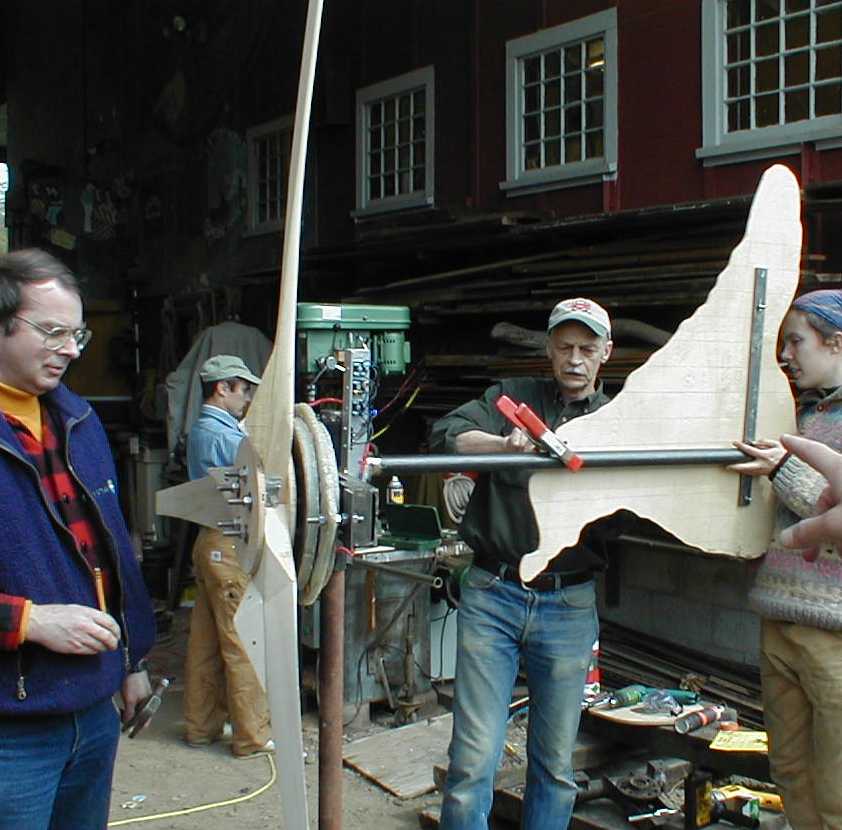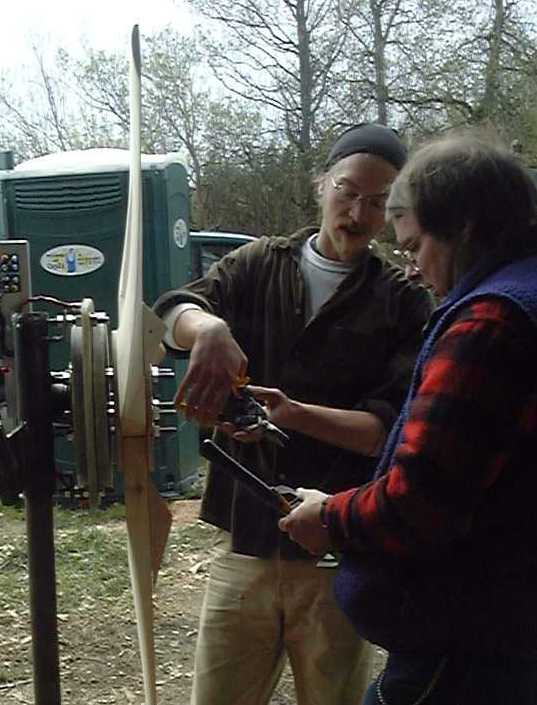 Brett and Justin balancing the blades.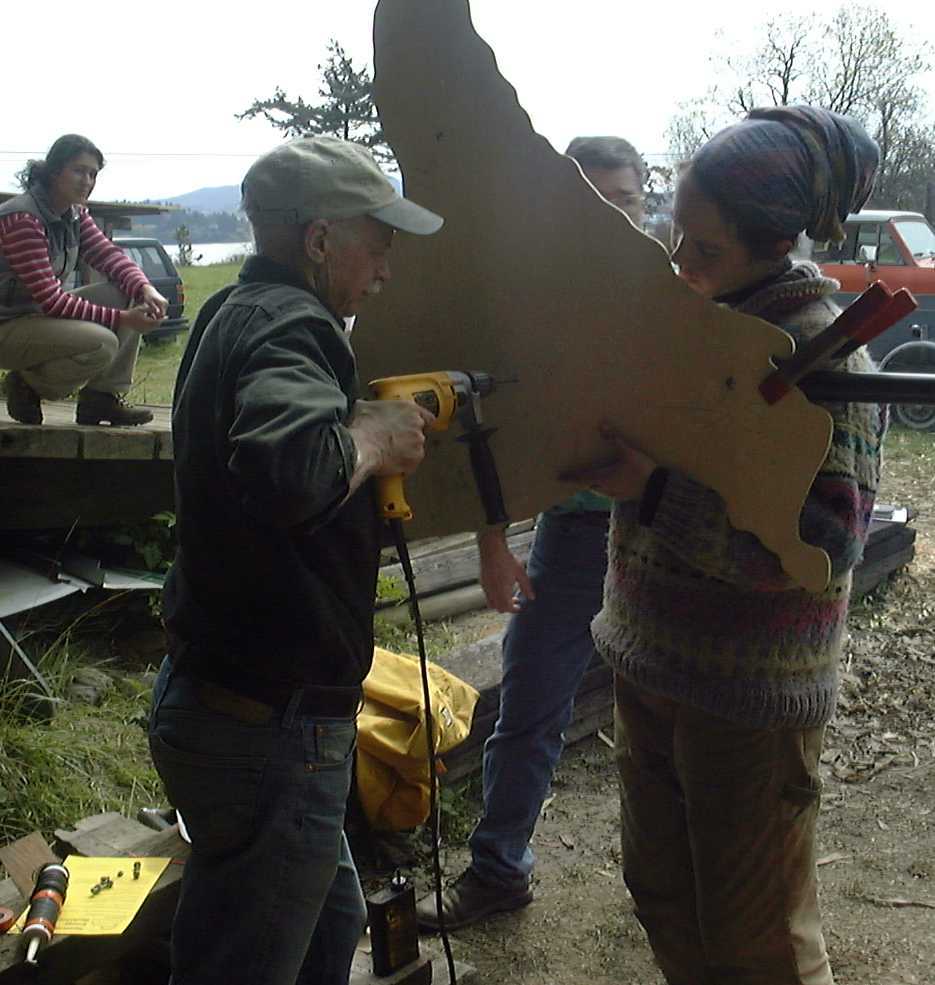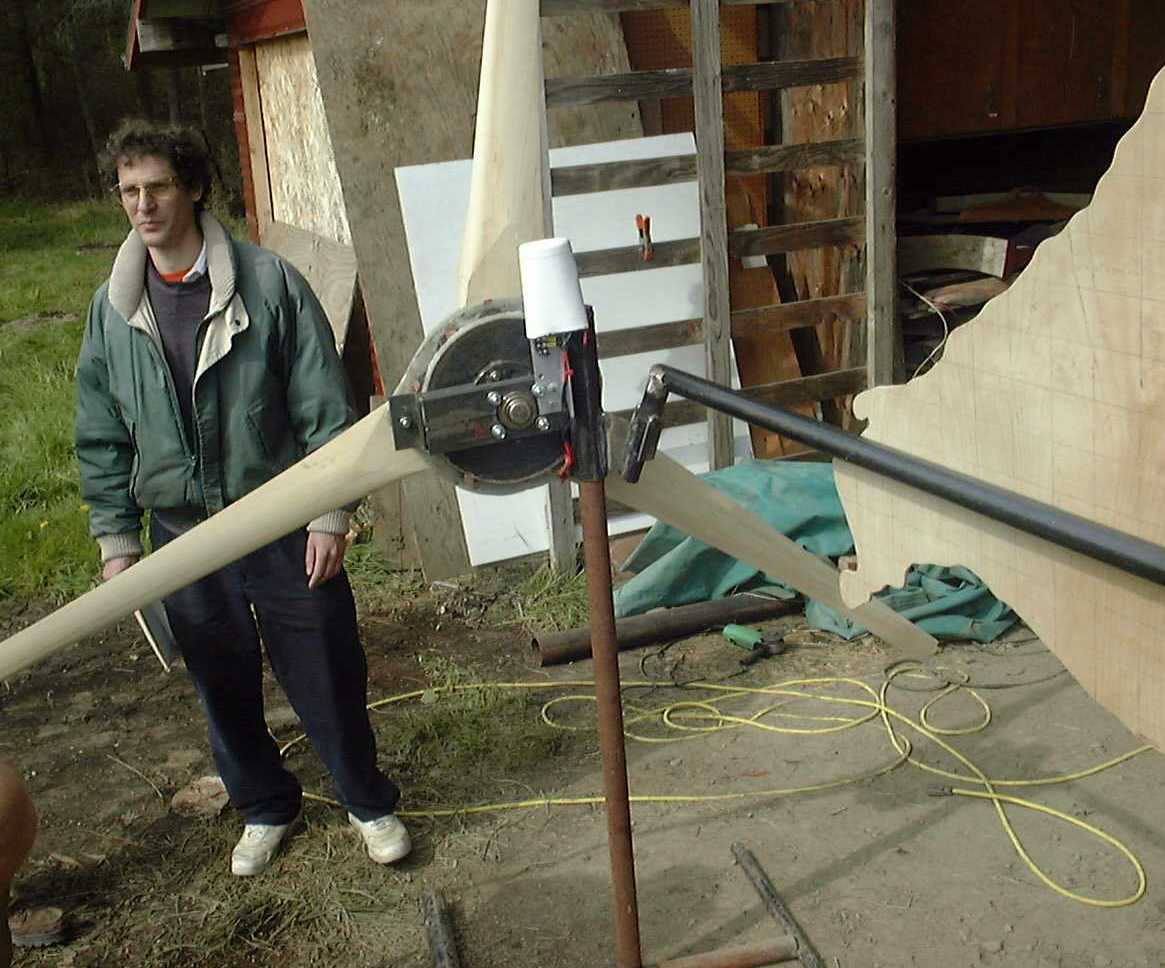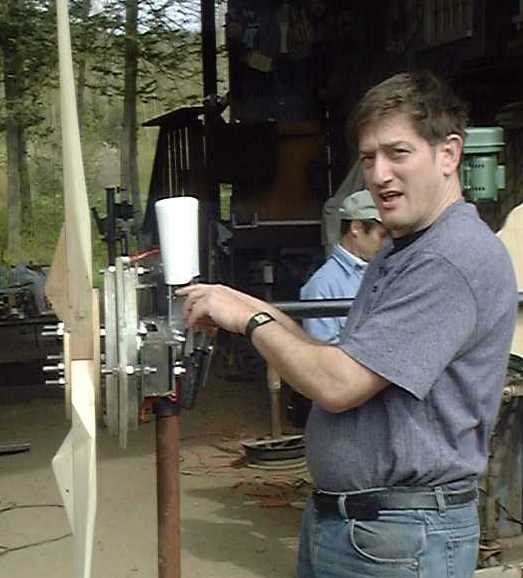 More courses
Solar Energy International
Axial windmill plans for sale