Blade carving at the homebrew workshop
Guemes Island April 2003
More courses
Solar Energy International
Axial windmill plans for sale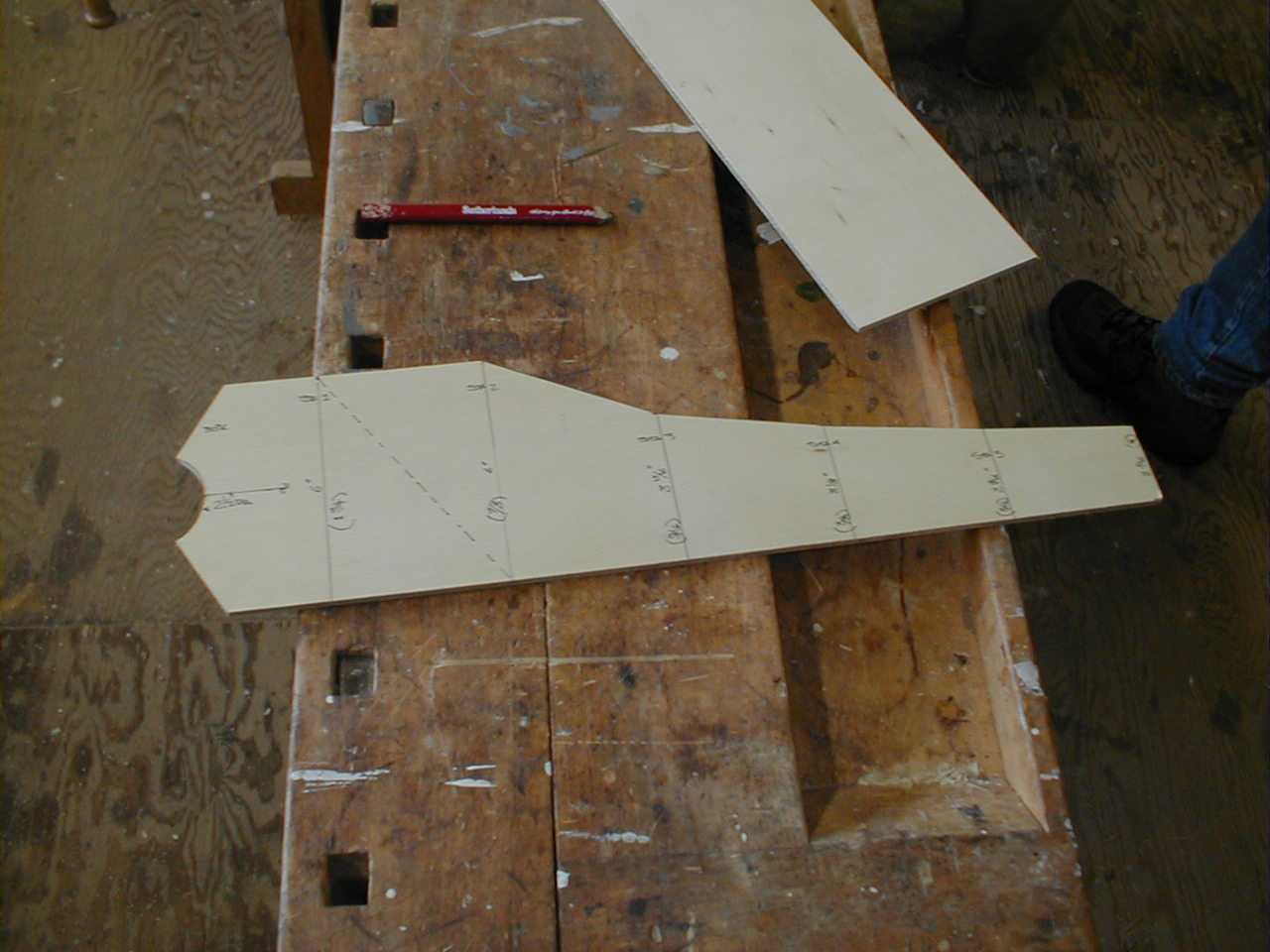 The first thing that BJ and Win did was to make templates for the blade shapes so we could select our wood and then draw around the shapes.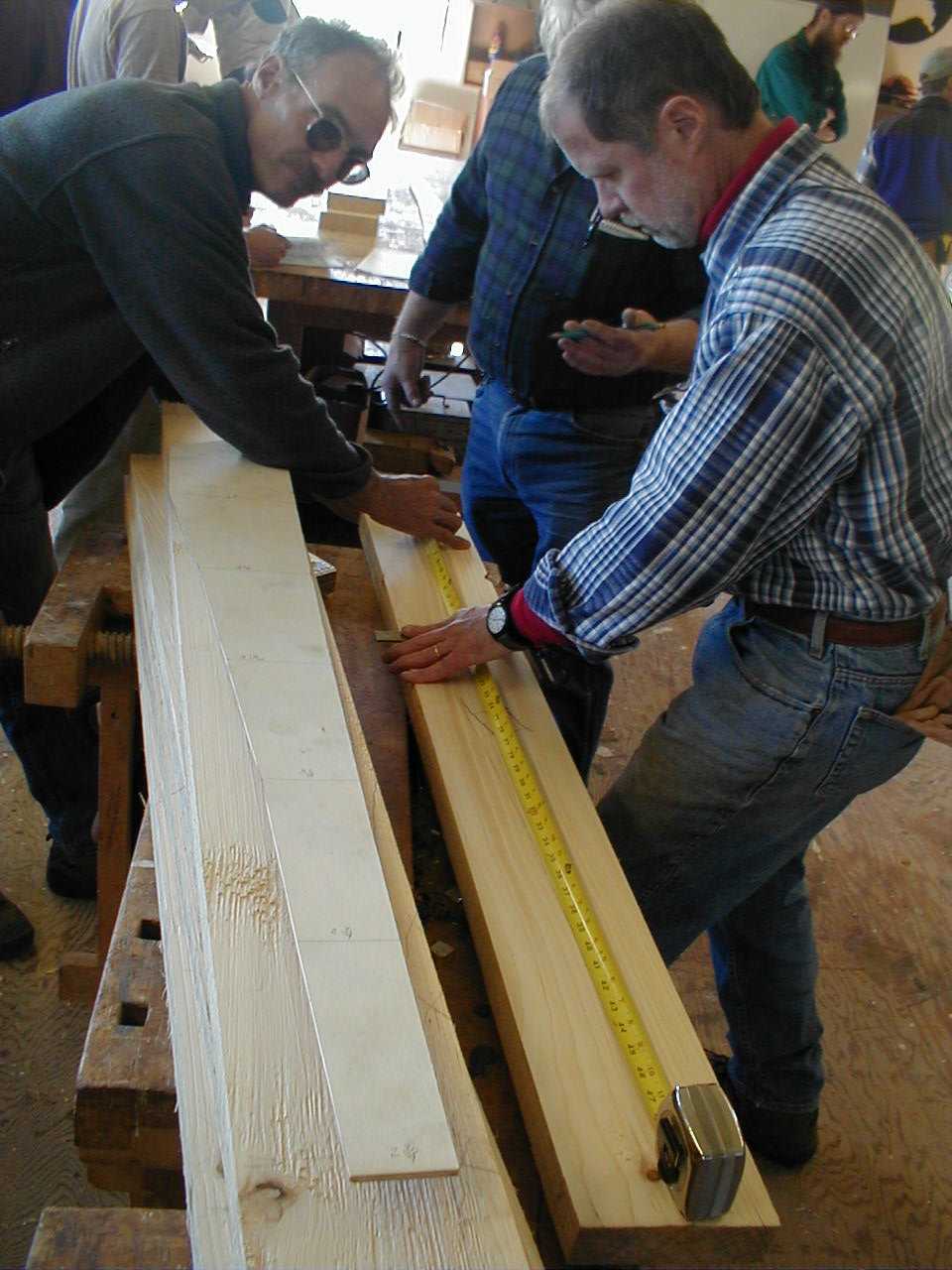 Jim and Doug marking out the blade shapes.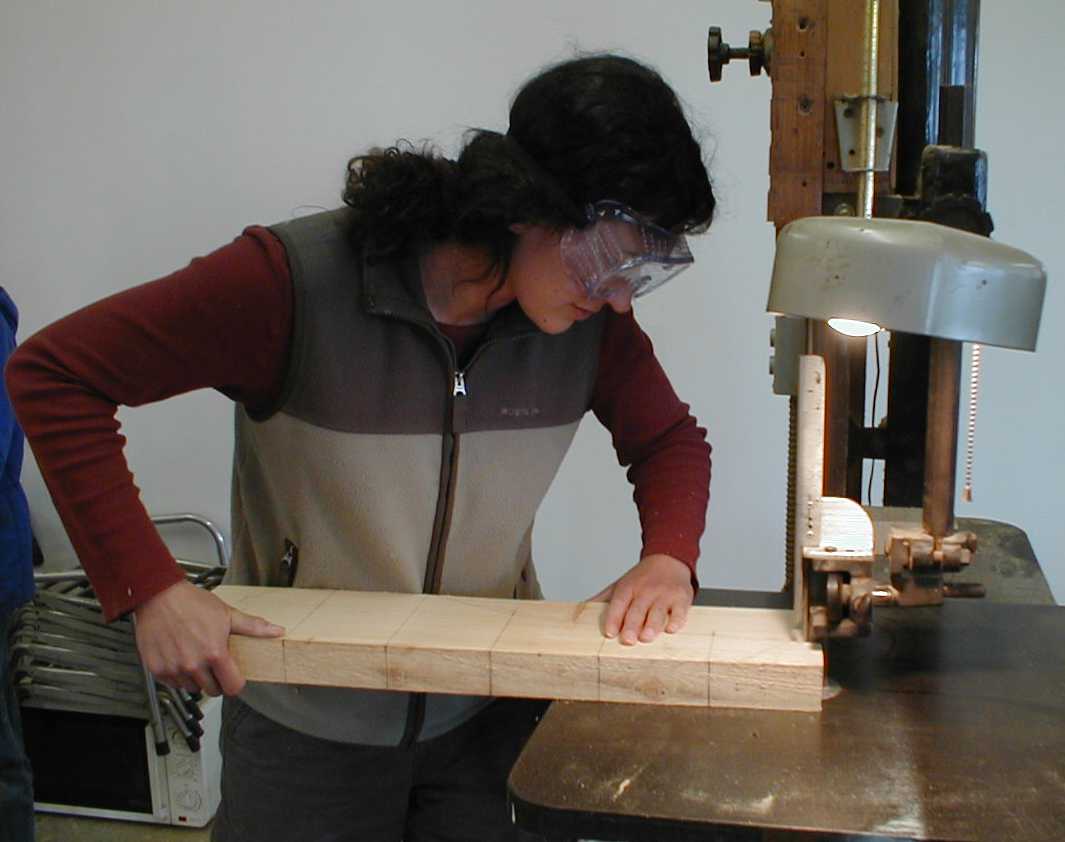 Rani on the bandsaw cutting out the blade chord width taper.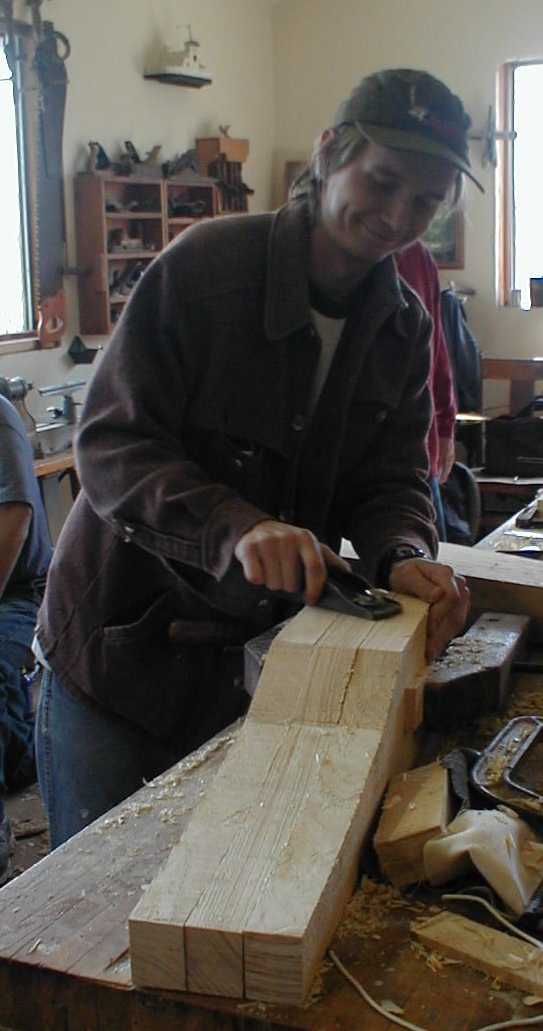 Adam makes three of the small blades the same shape.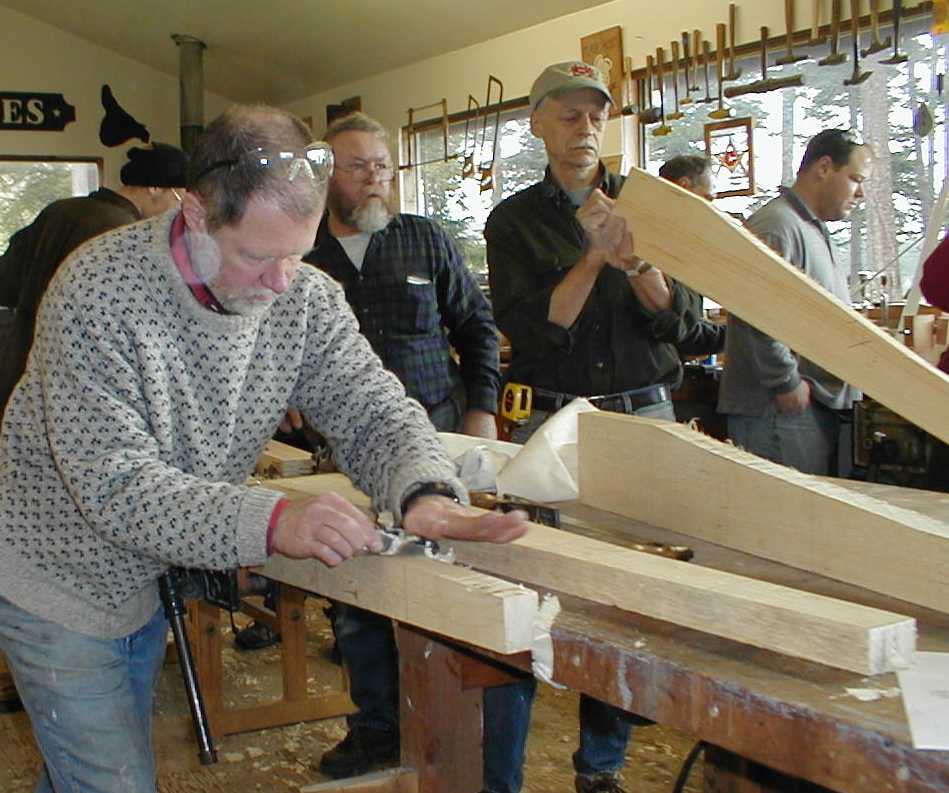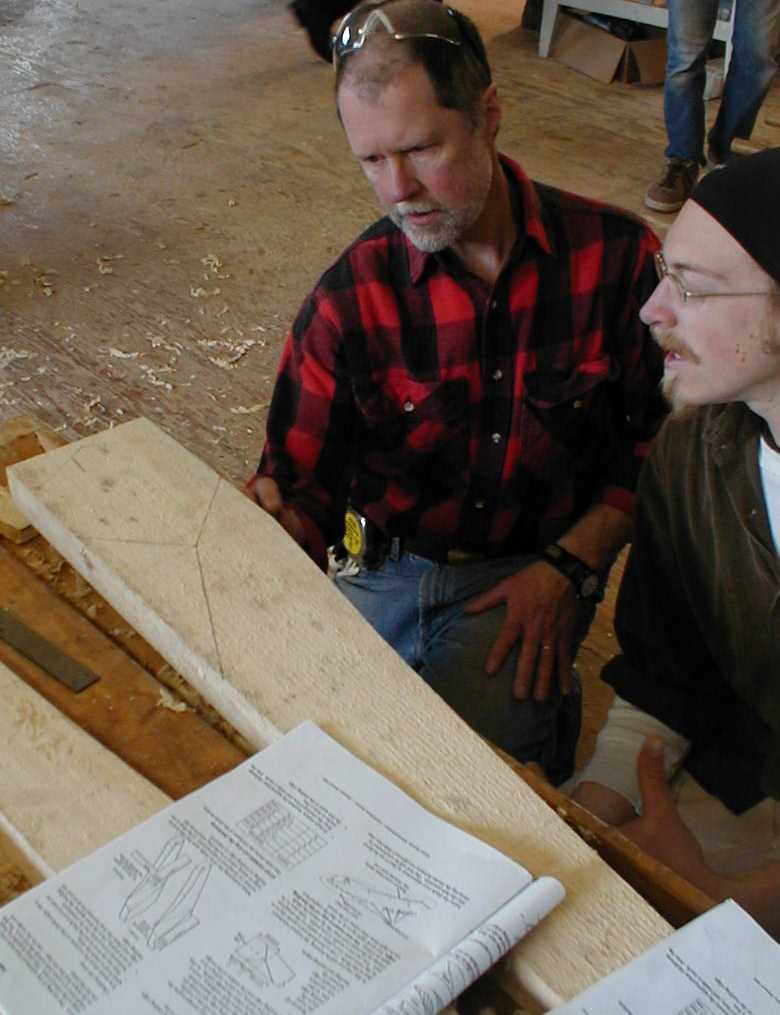 Doug and Justin figure out the ramp at the root of the blade.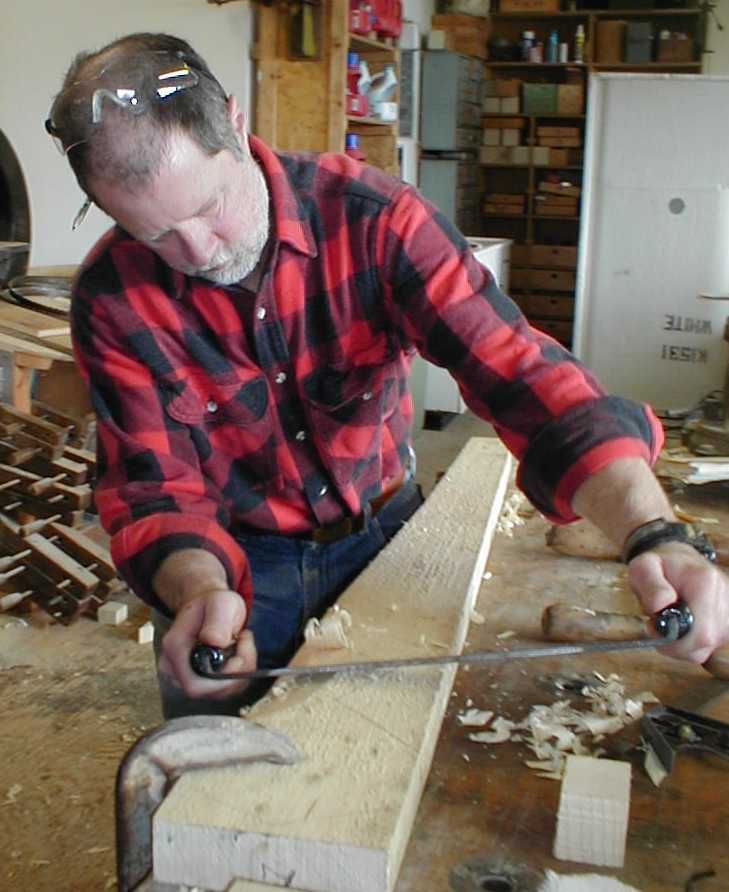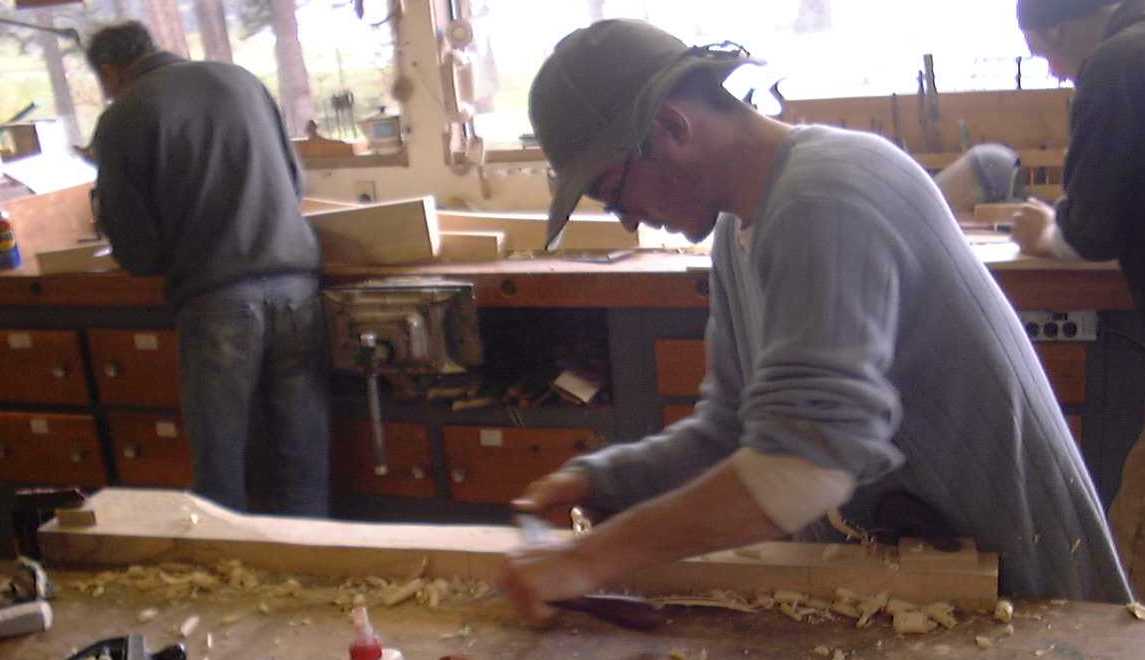 Ryan using the draw knife. Nice work.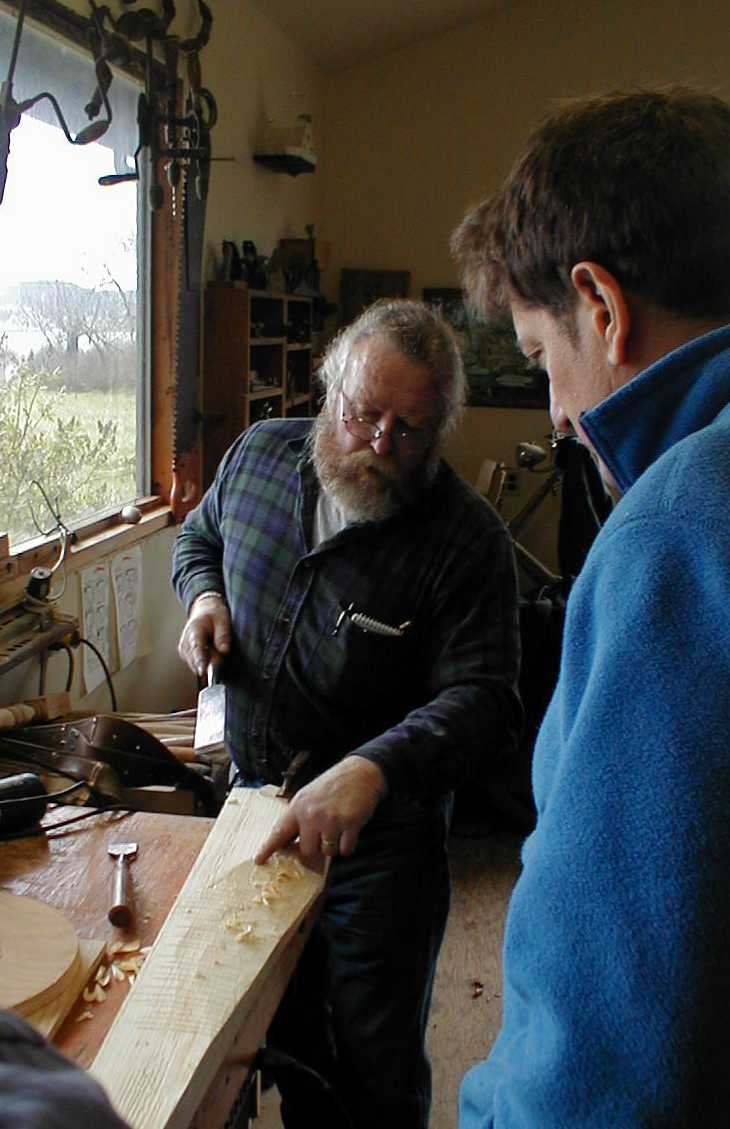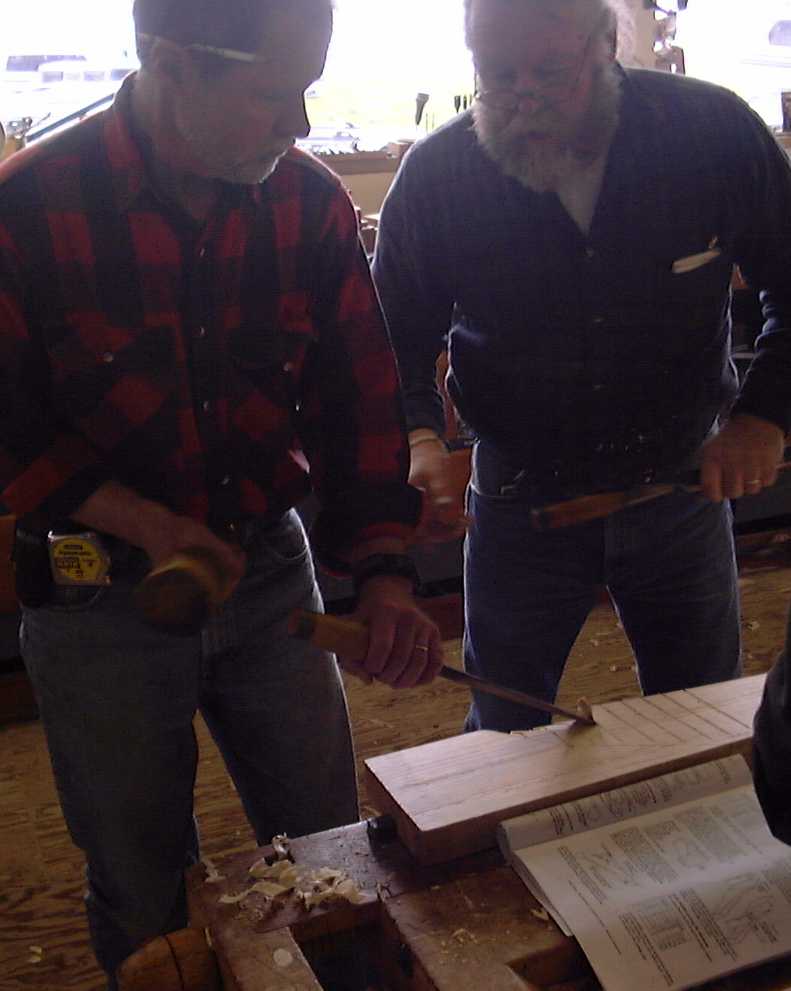 The slow approach is to kerf the wood out by cross-cutting.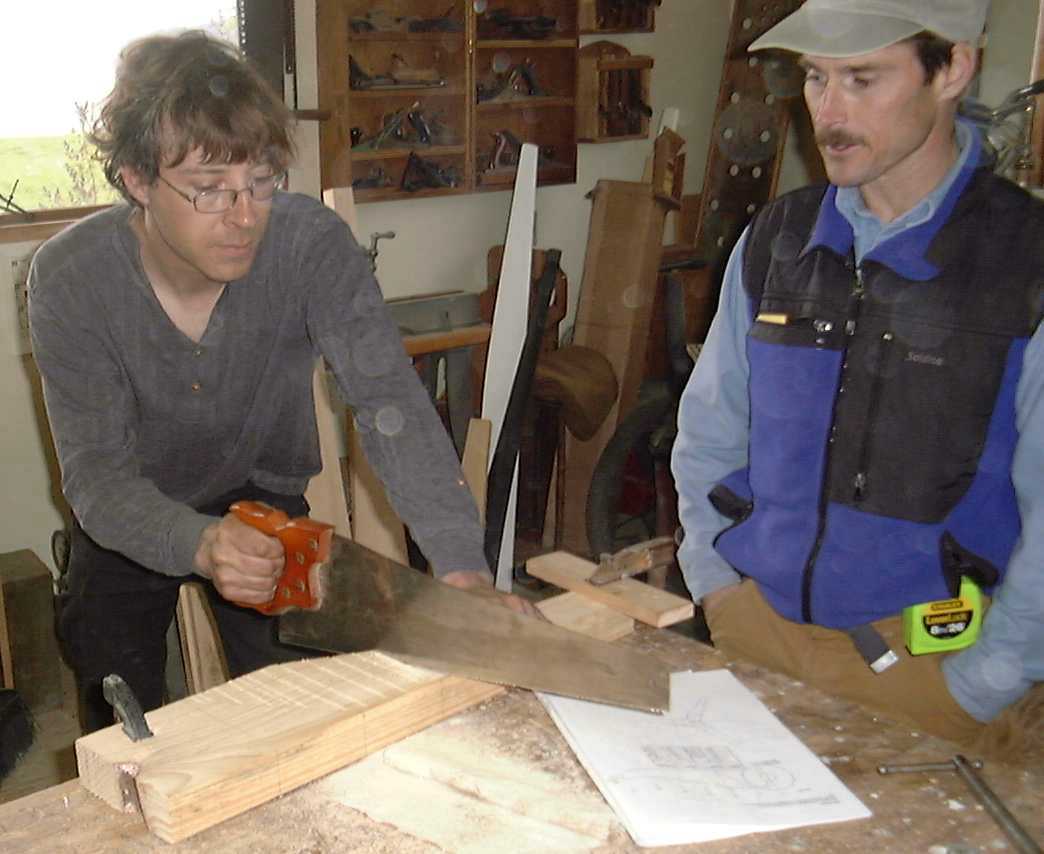 Dan and Kelly. Kelly came to the last course, and brought his machine back to show this course.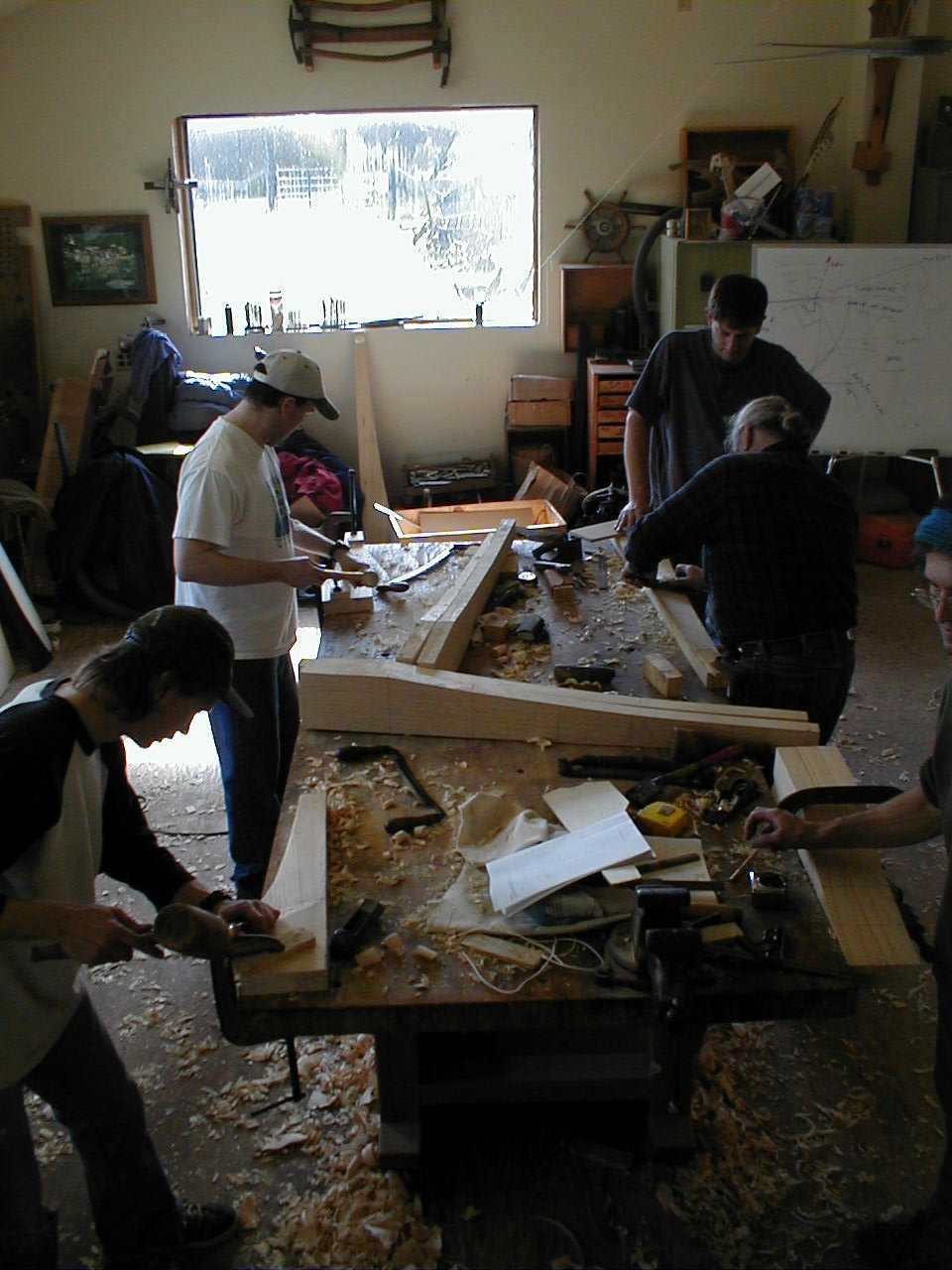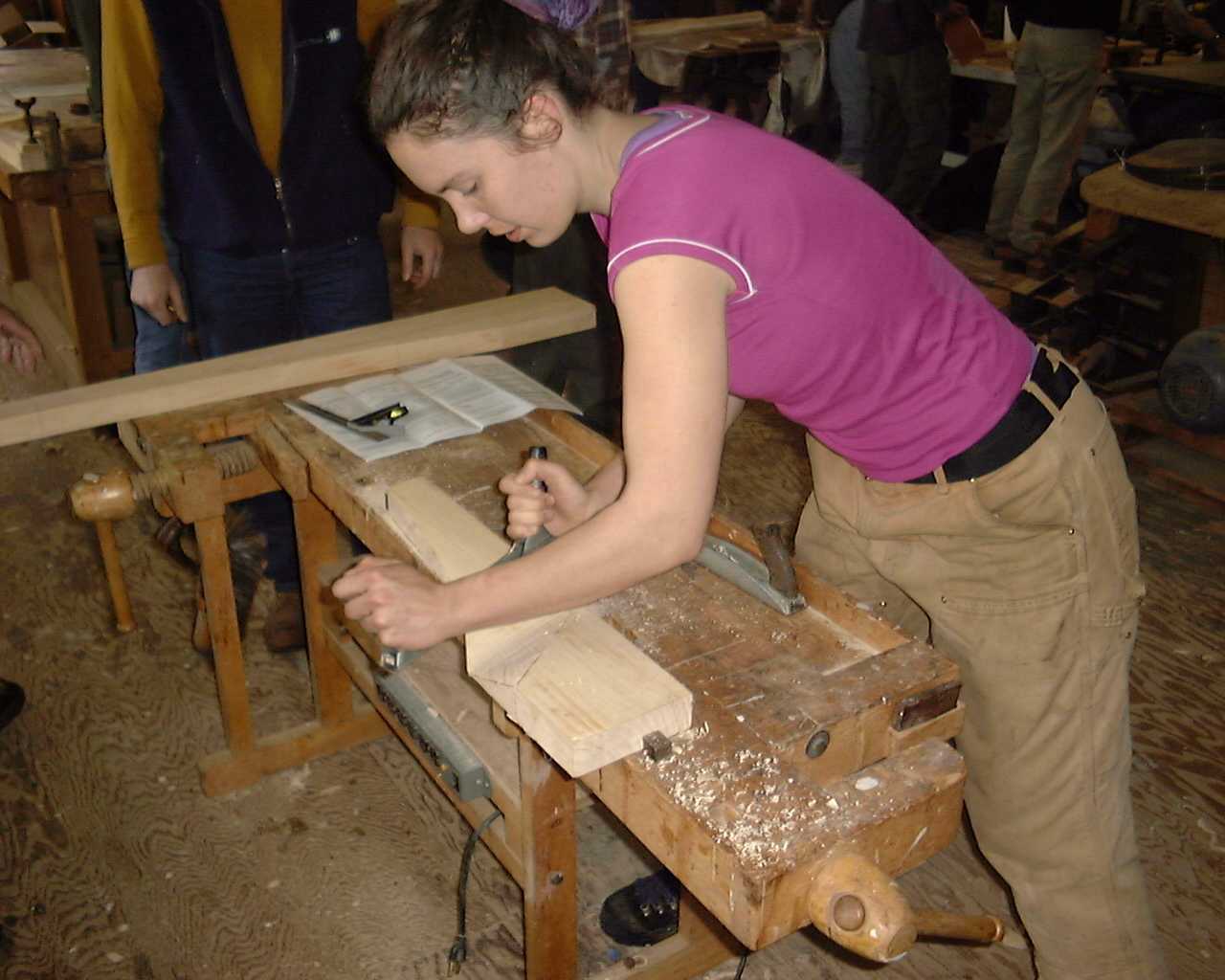 Ellyn using one of many approaches to cutting out the 'scoop'. I prefer to use the draw knife for this job.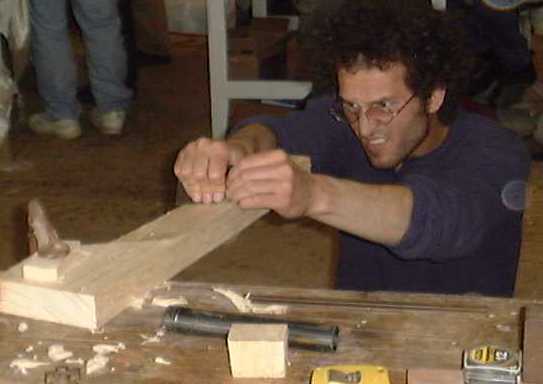 Dylan using a scraper.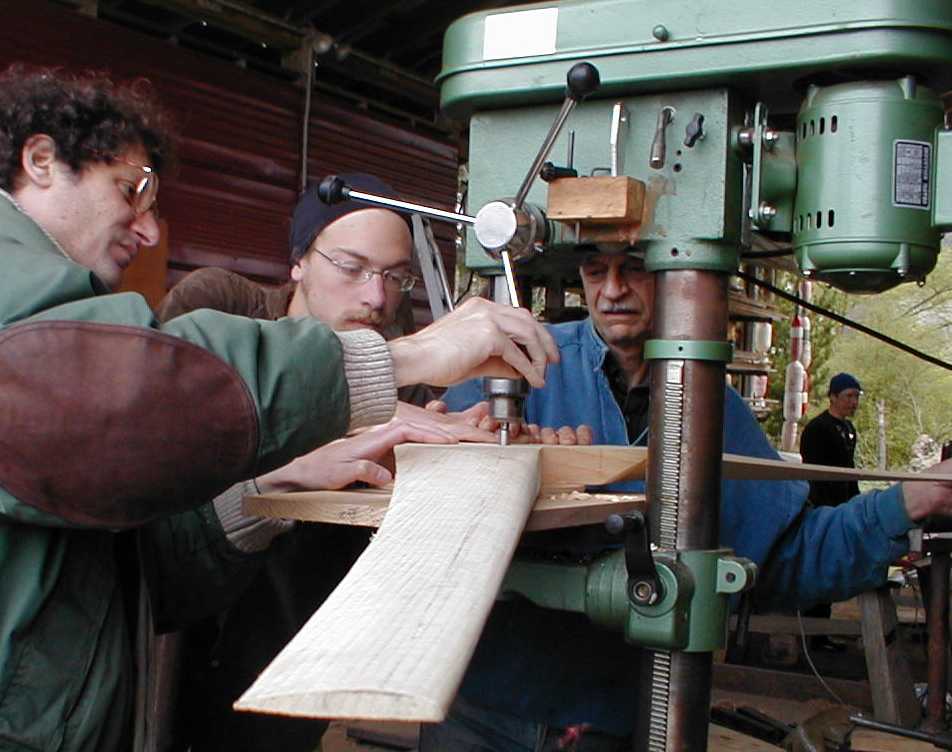 Drilling holes in the hub for mounting the blades on the front of the alternator.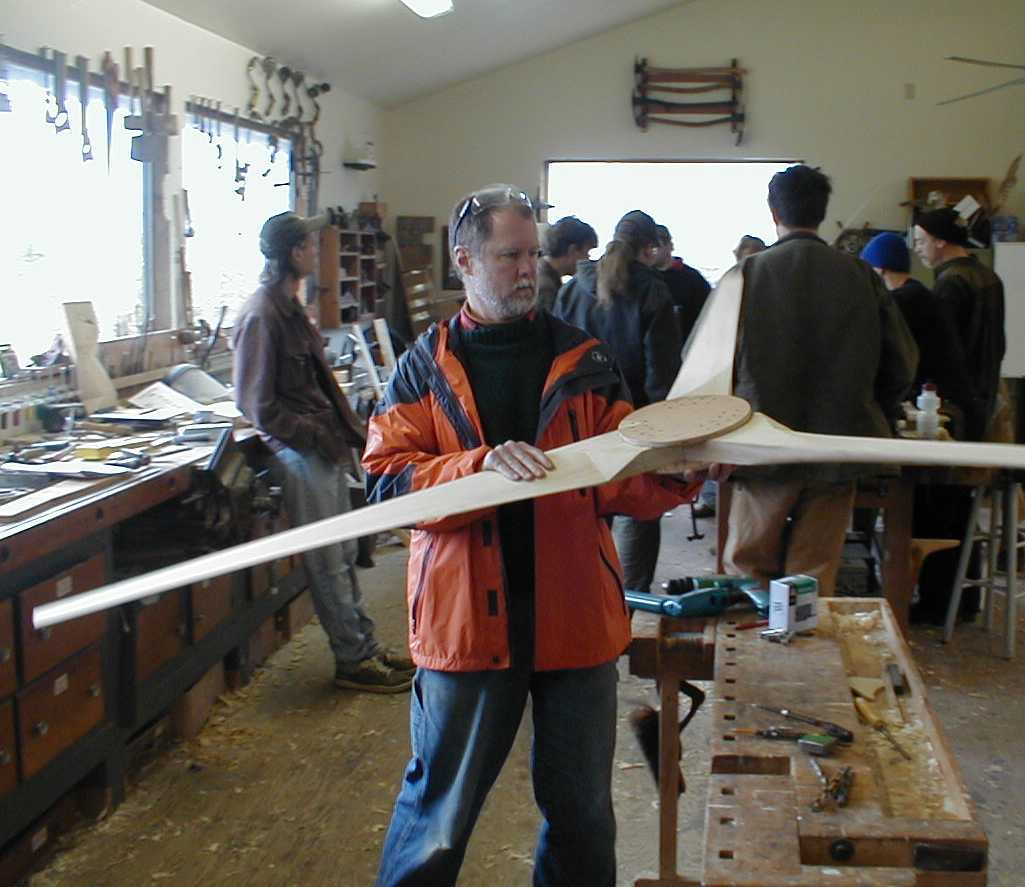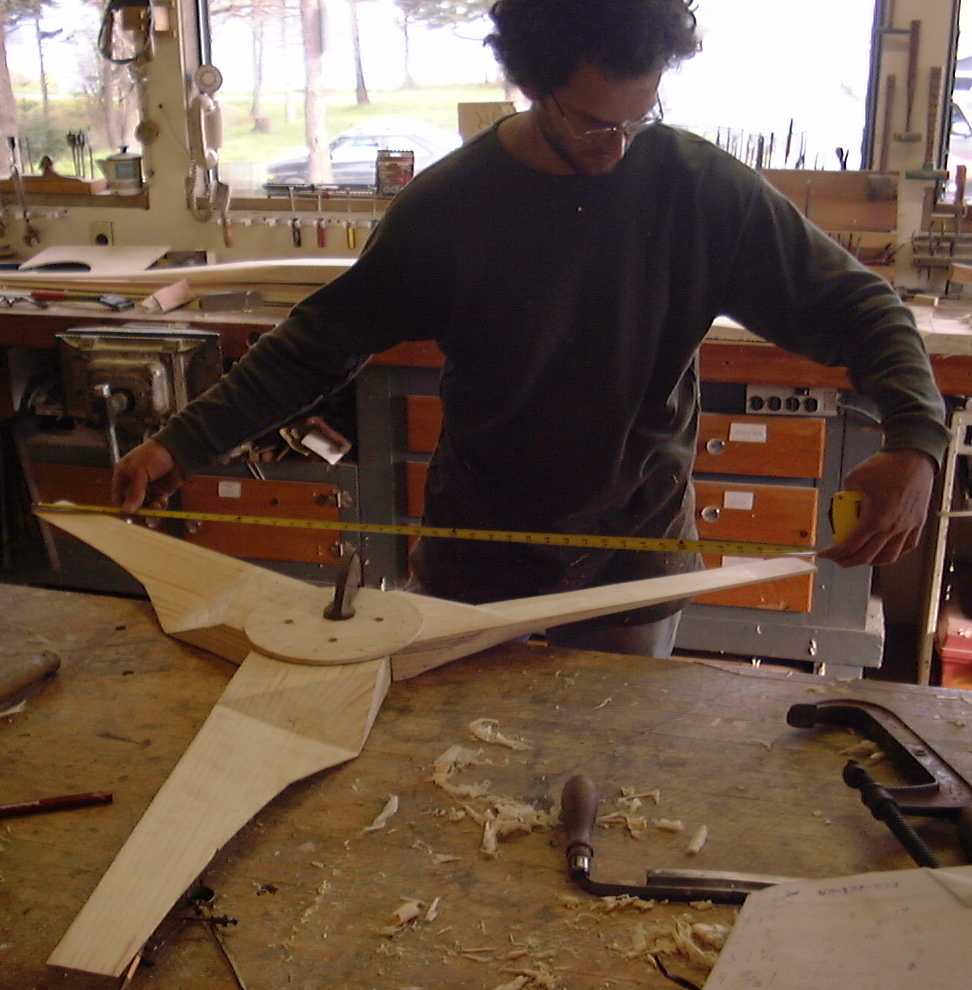 Two ways to hold the hub still while getting the tips equally spaced.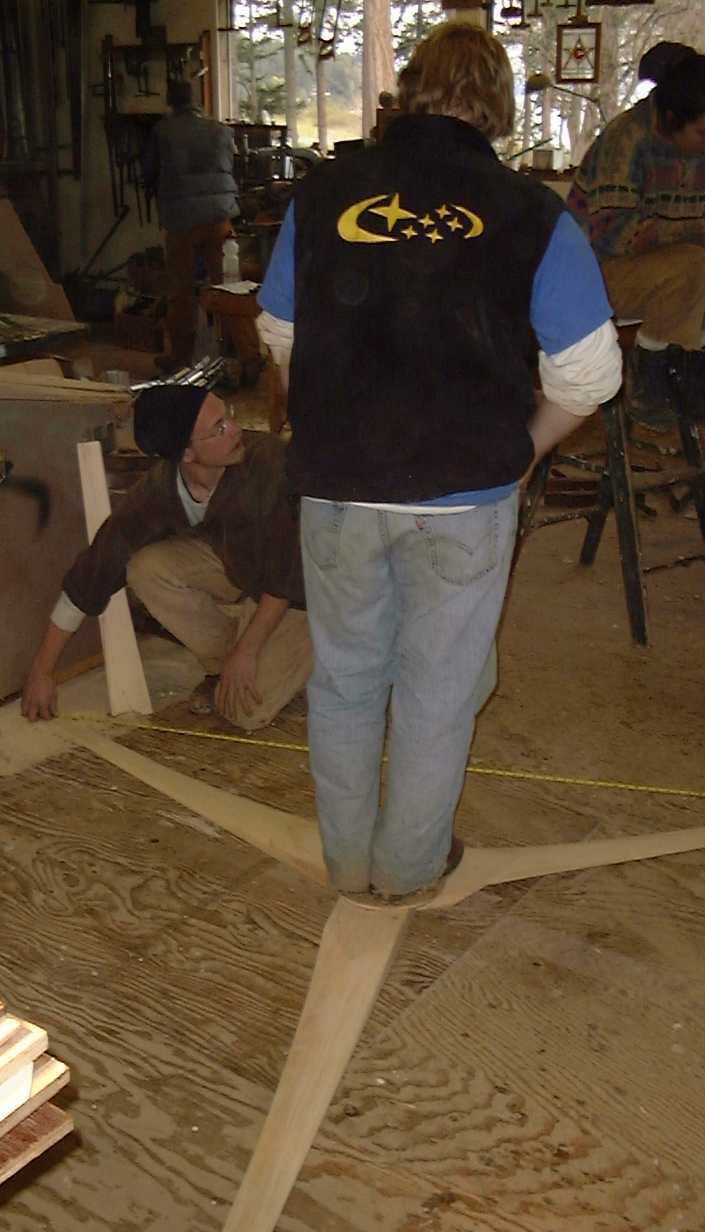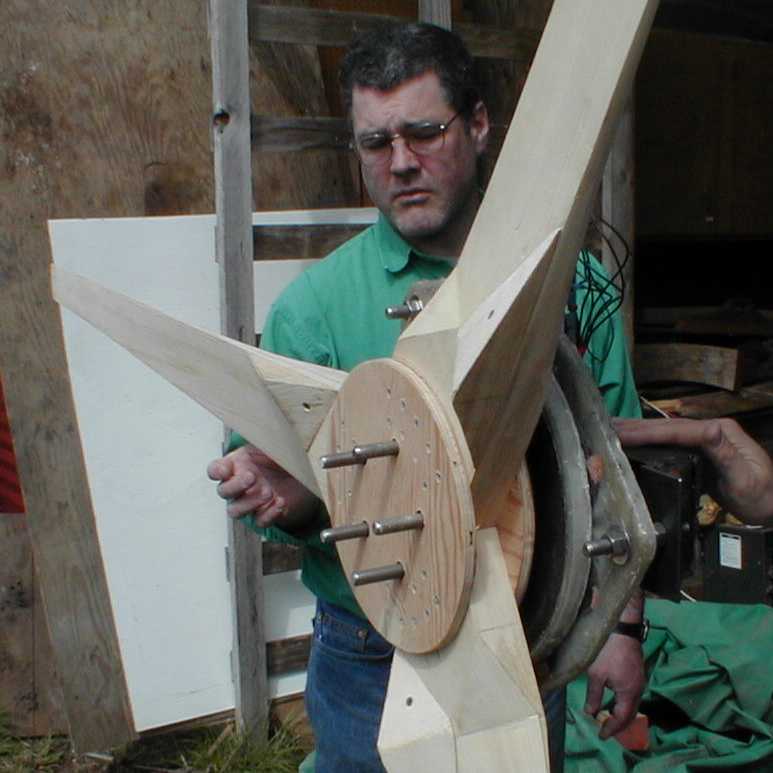 The blades on the alternator (8' diameter machine).
More courses
Solar Energy International
Axial windmill plans for sale