Resin casting at the homebrew workshop
Guemes Island April 2003
More courses
Solar Energy International
Axial windmill plans for sale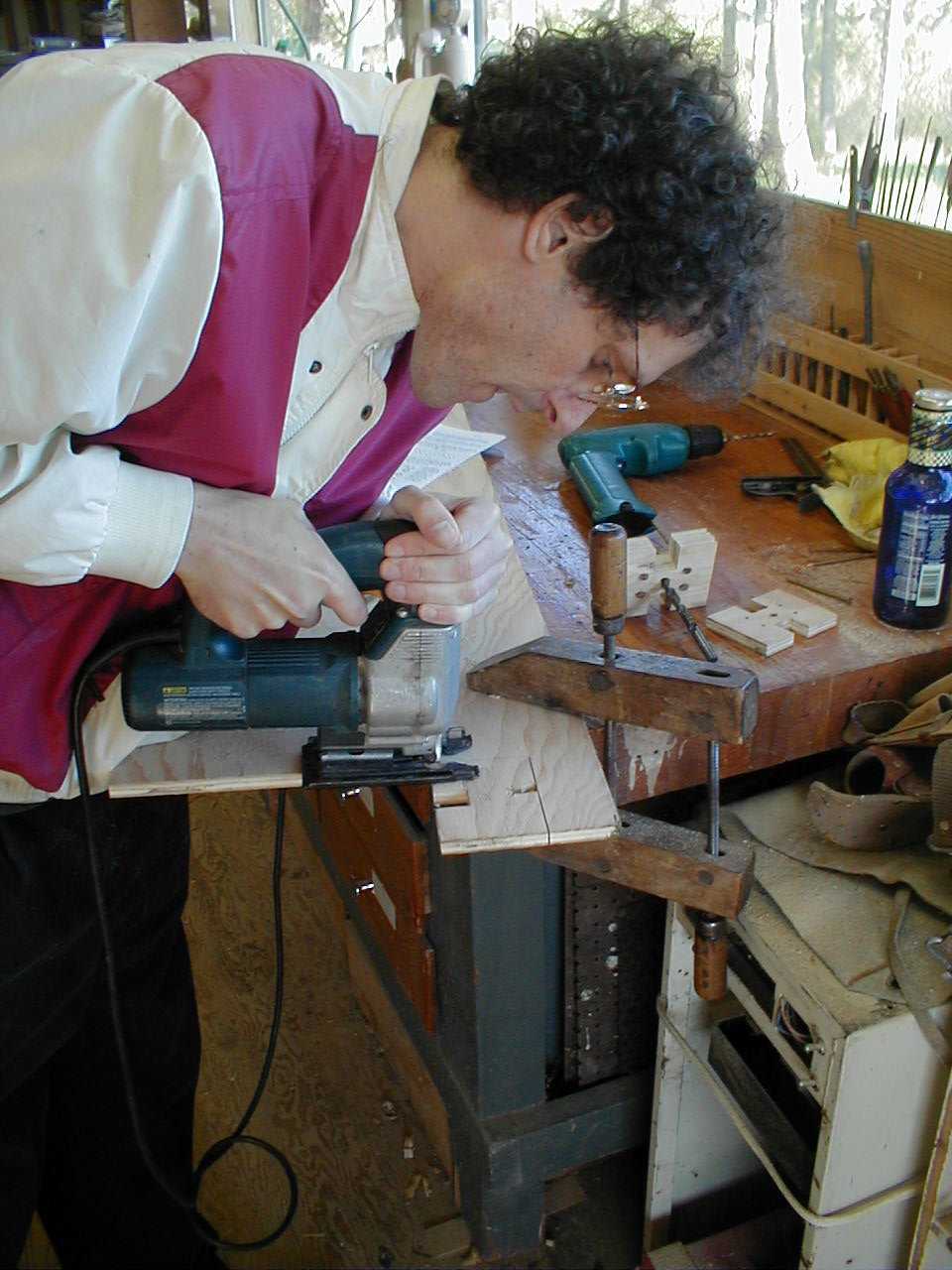 Barry cutting out the shape of the cheeks for the coil winding machine.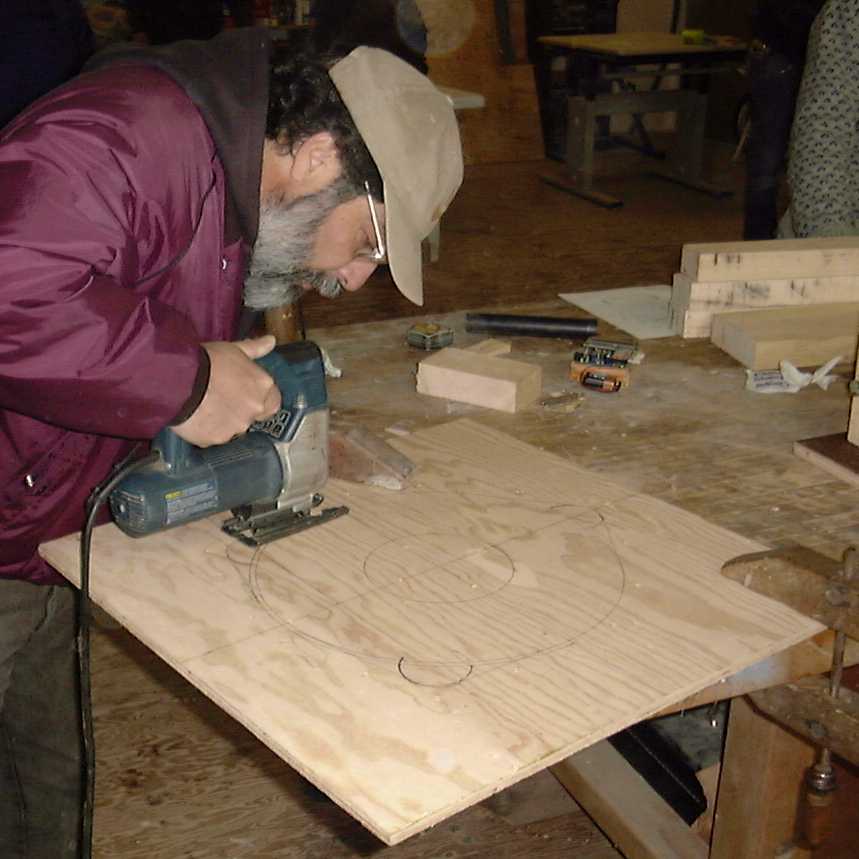 Ray cutting out a stator mould.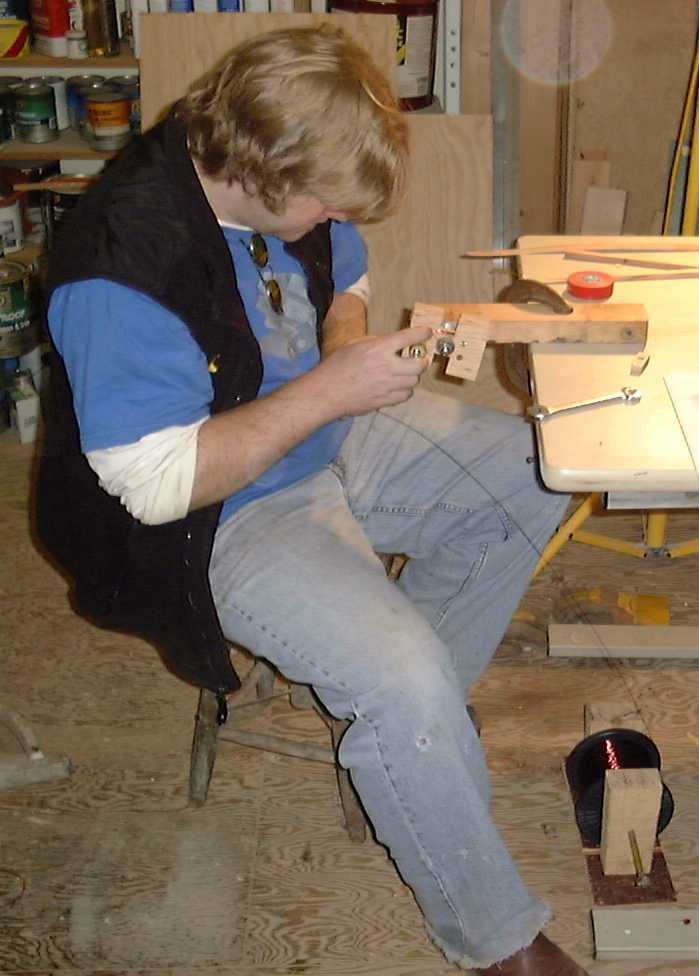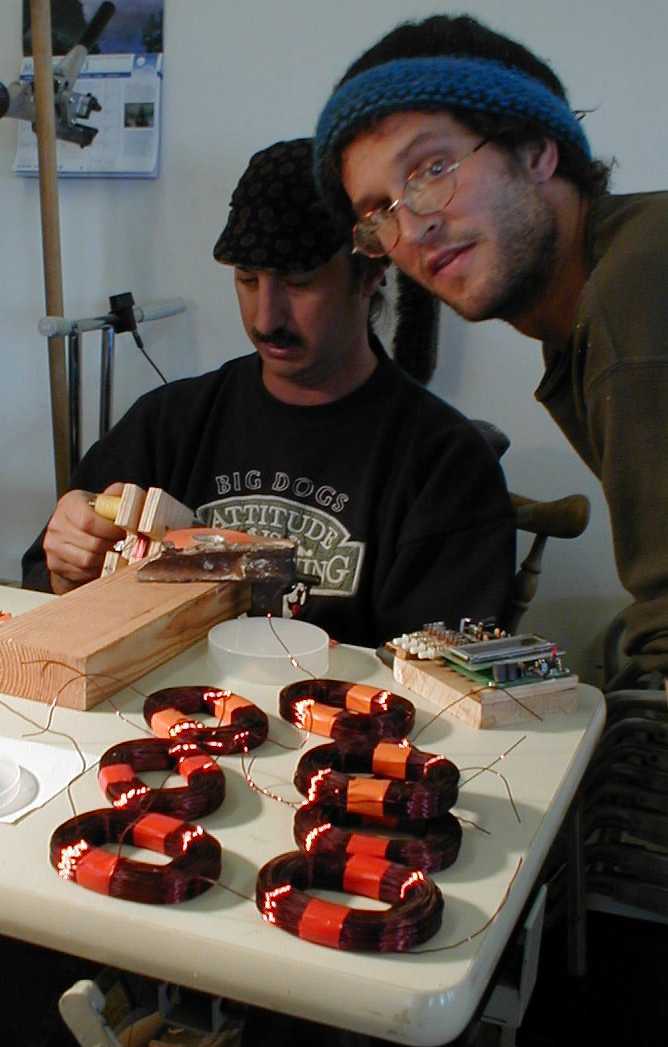 Coil winding. Andy Swingler at work. Aaron and Dylan piling up coils.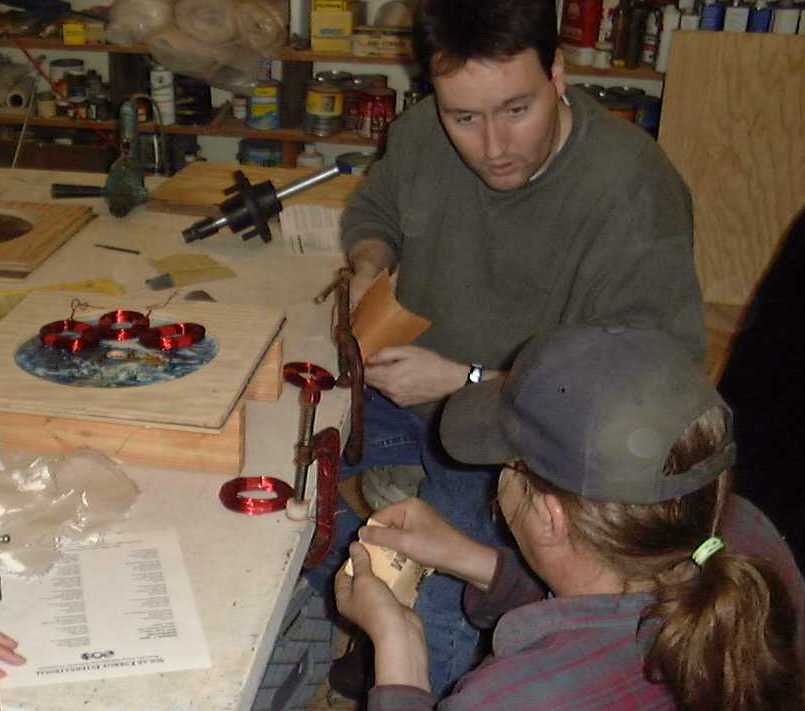 Jonathan and Dan cleaning the enamel off the wires ready for soldering.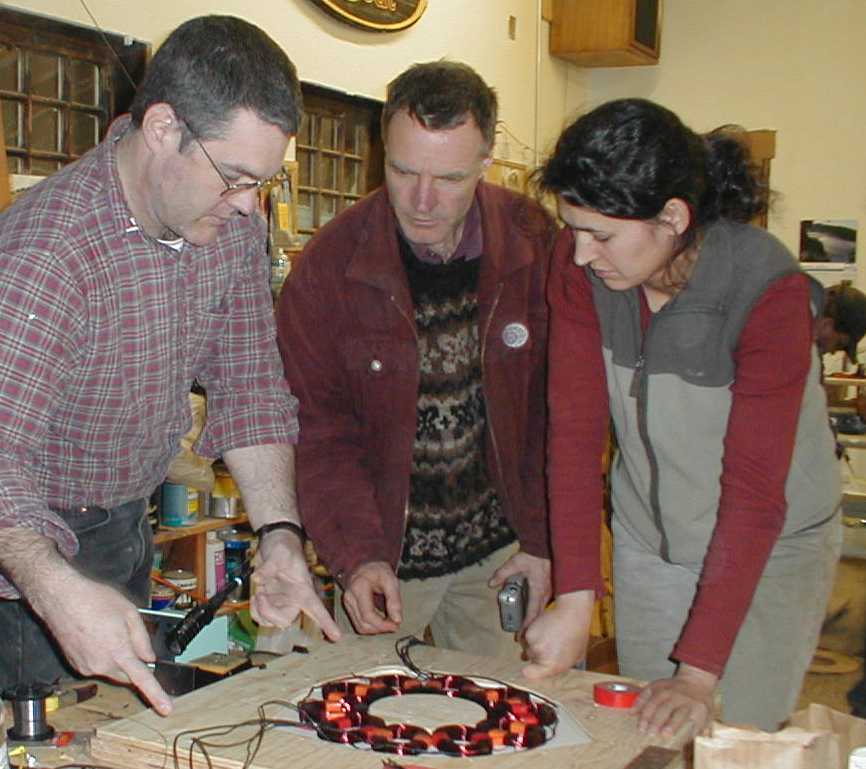 Brian Faley was in charge of the resin cast components. The electrical and magnetic parts of the alternator were cast in polyester (fibreglass resin).
Brian, Hugh and Rani looking at the coil connections and how the wires will emerge from the stator.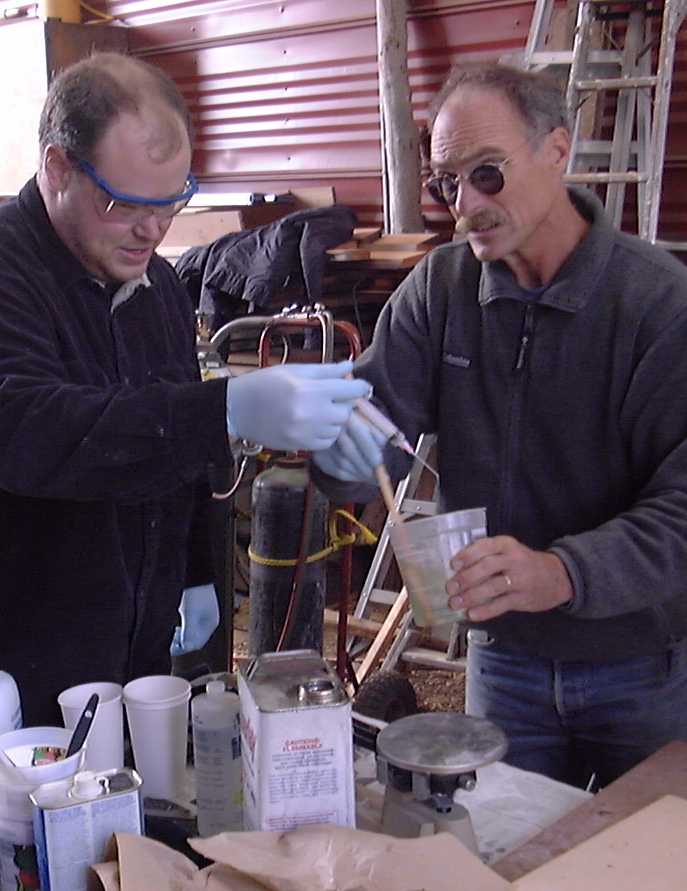 Jim and Jim mixing resin. Measuring out the catalyst with a syringe.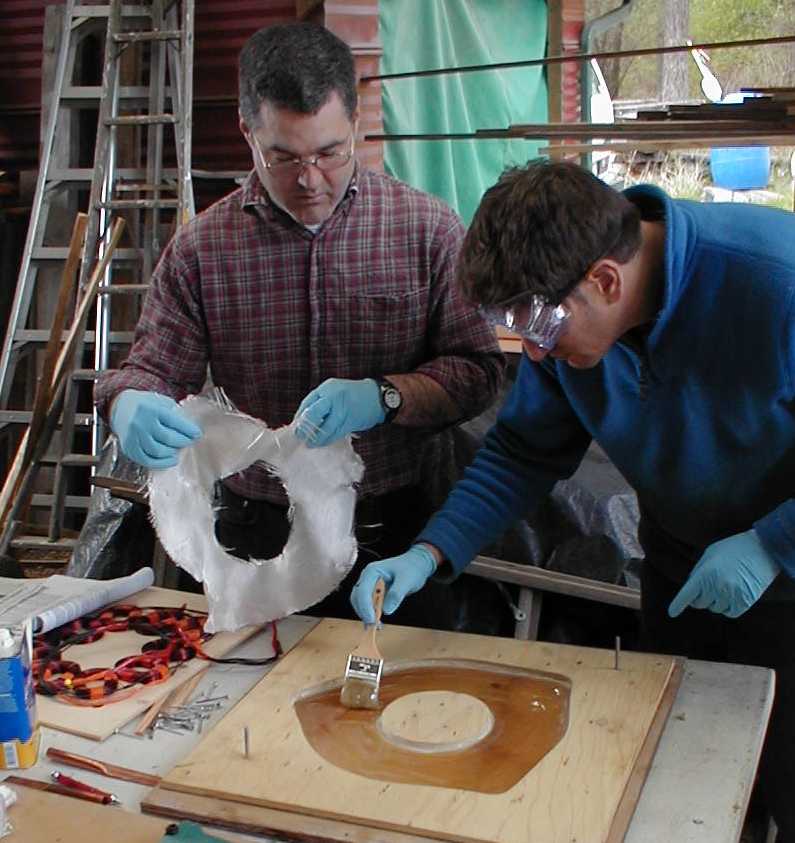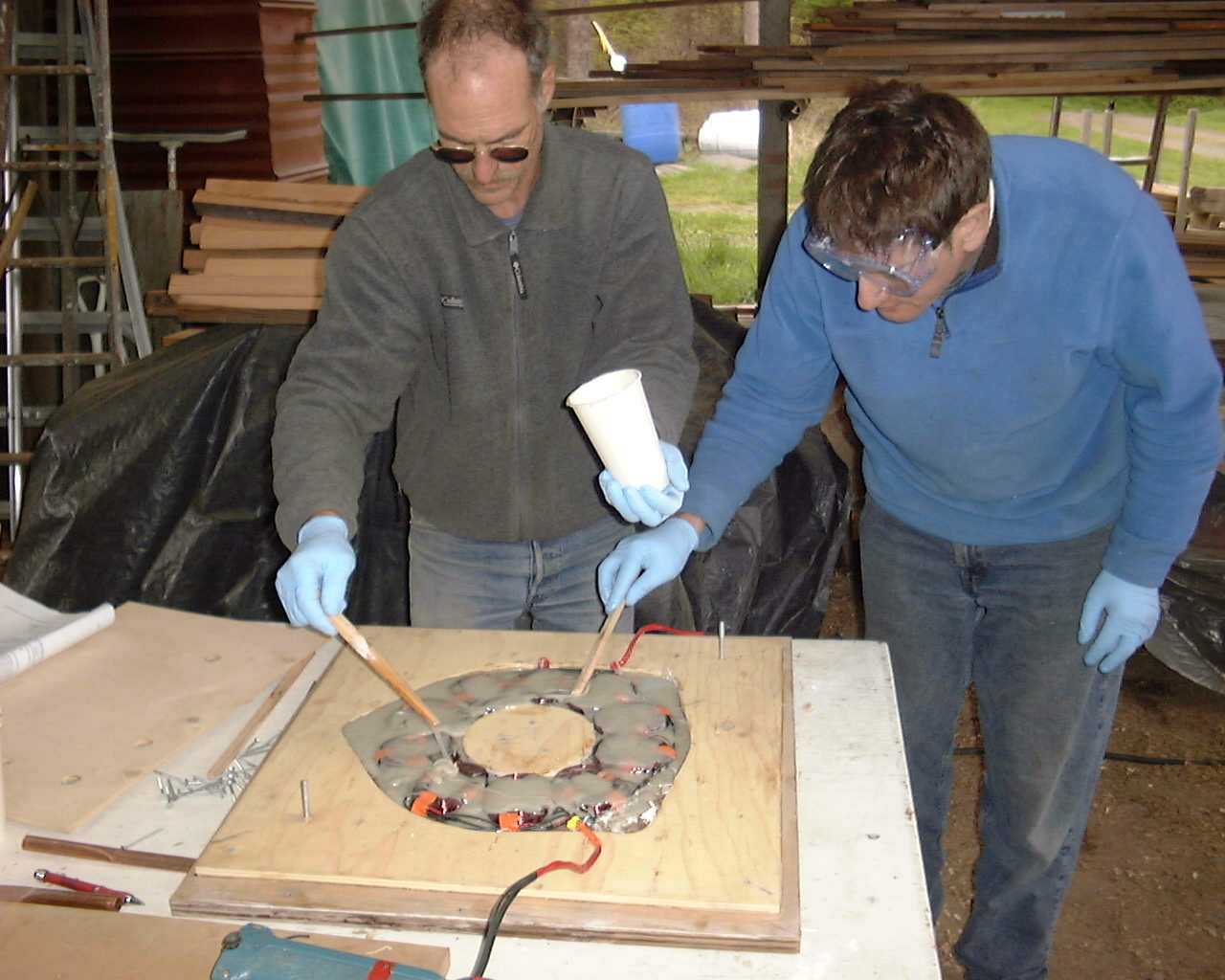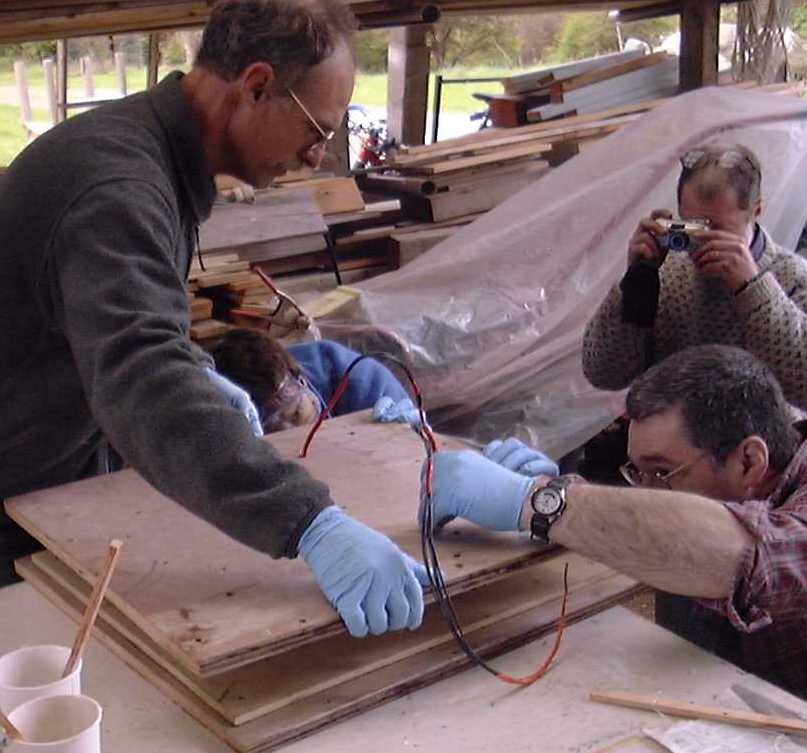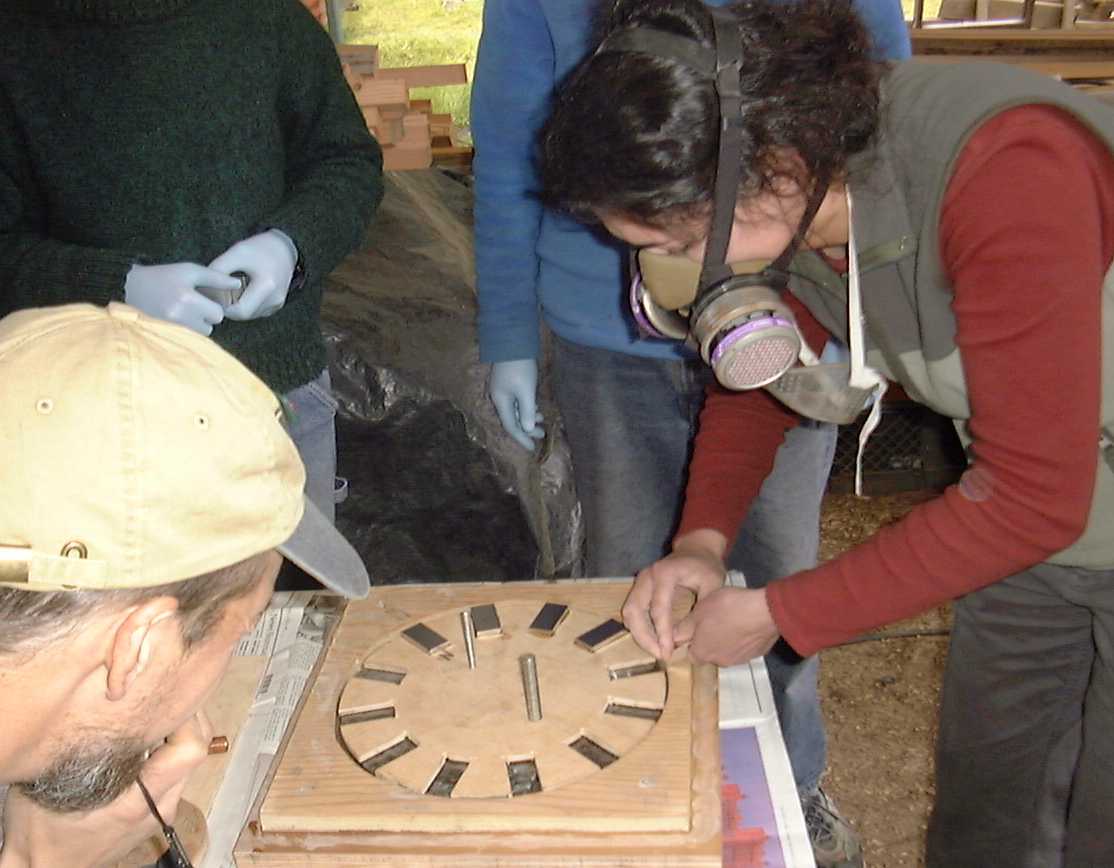 Adding magnets. The respirator is to protect against styrene monomer solvent fumes from the polyester resin.
Find the Magnets at this address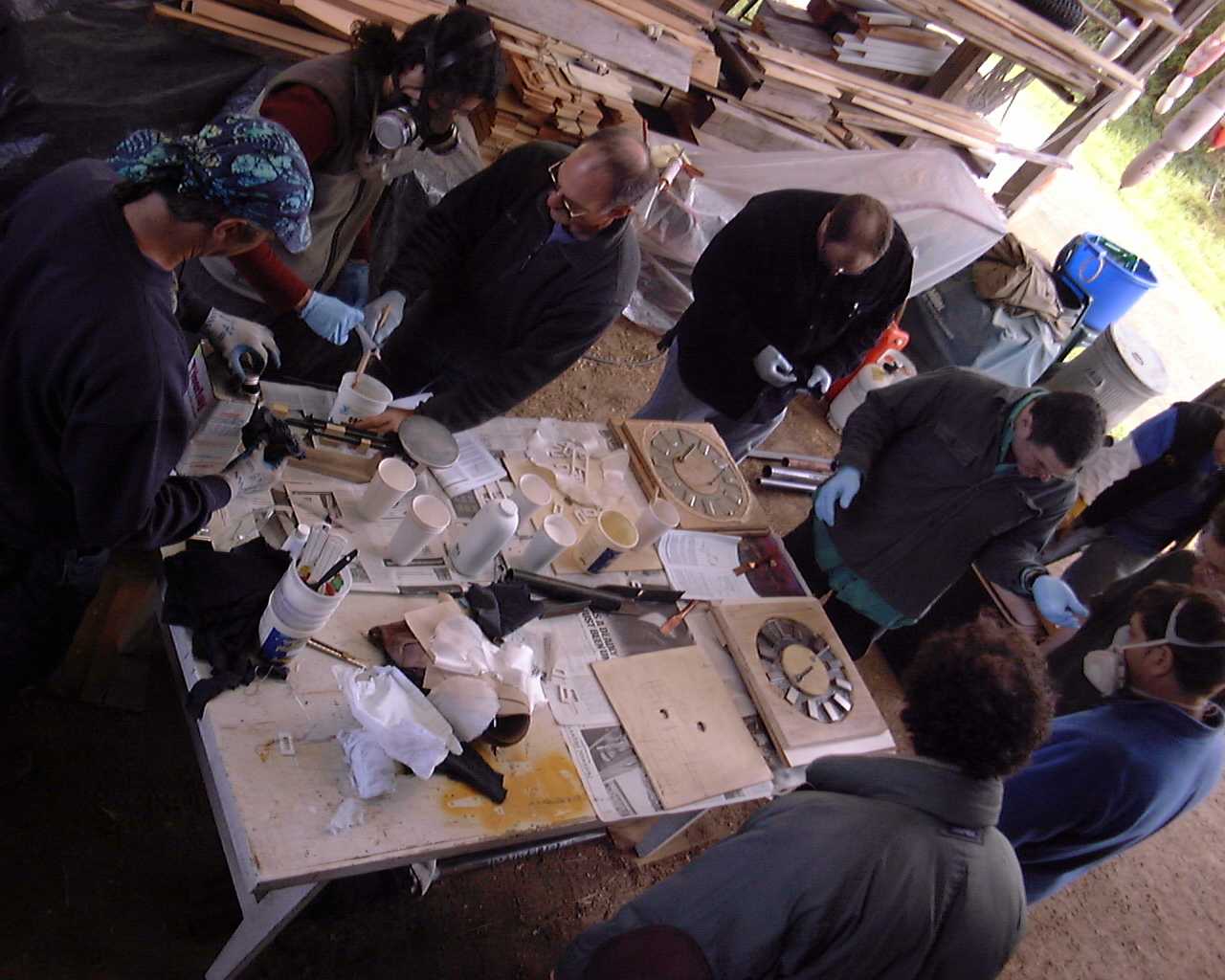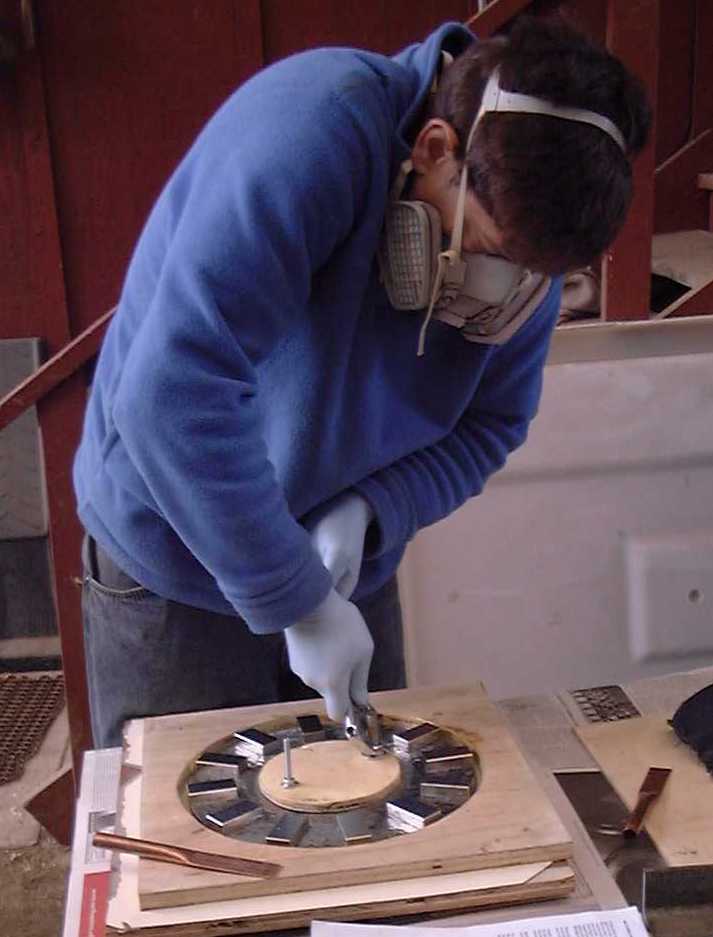 Mike tightening down the island. He has to be very careful the magnets don't grab his wrench (American for spanner).
The magnets did get him first time he tried.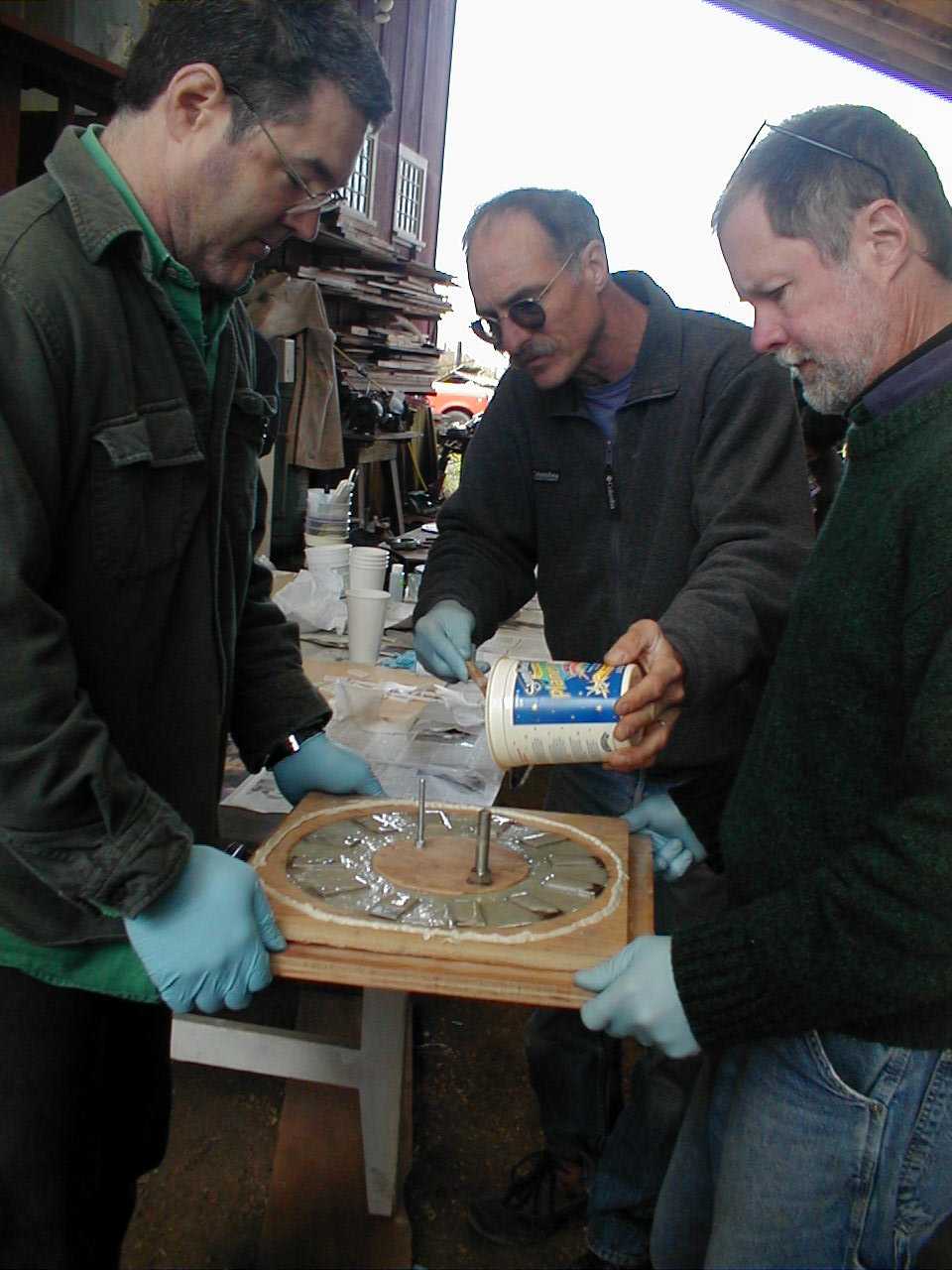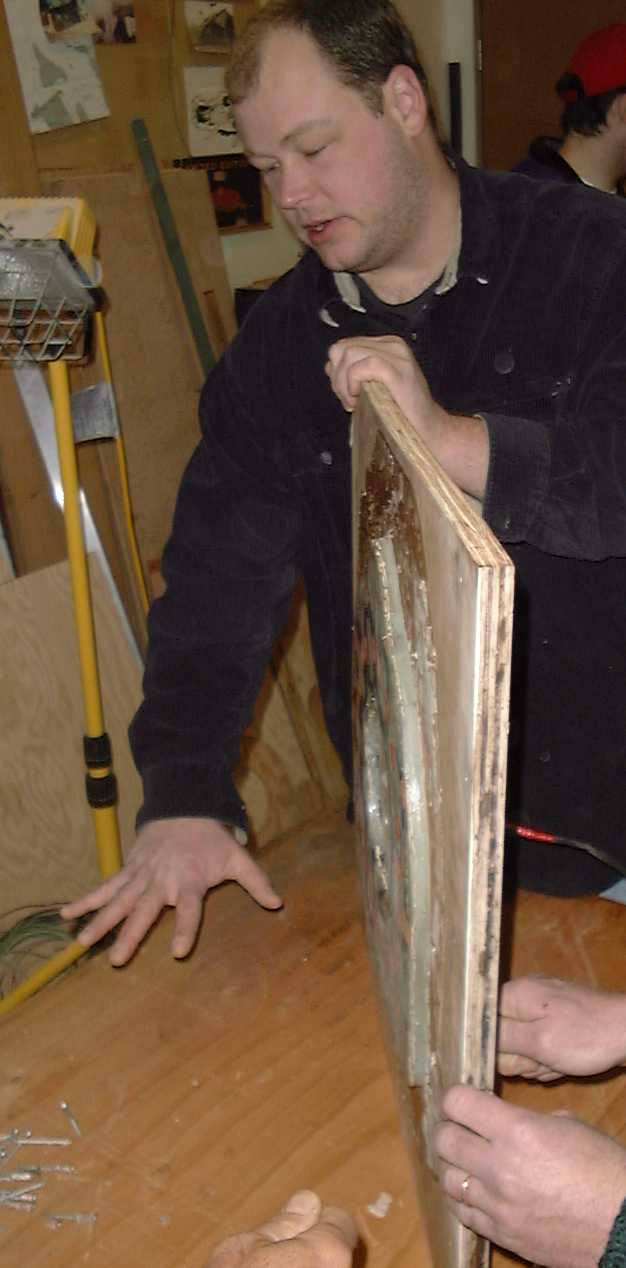 Jim VanGorden getting the stator out of the mould. The wires are holding it to the cover.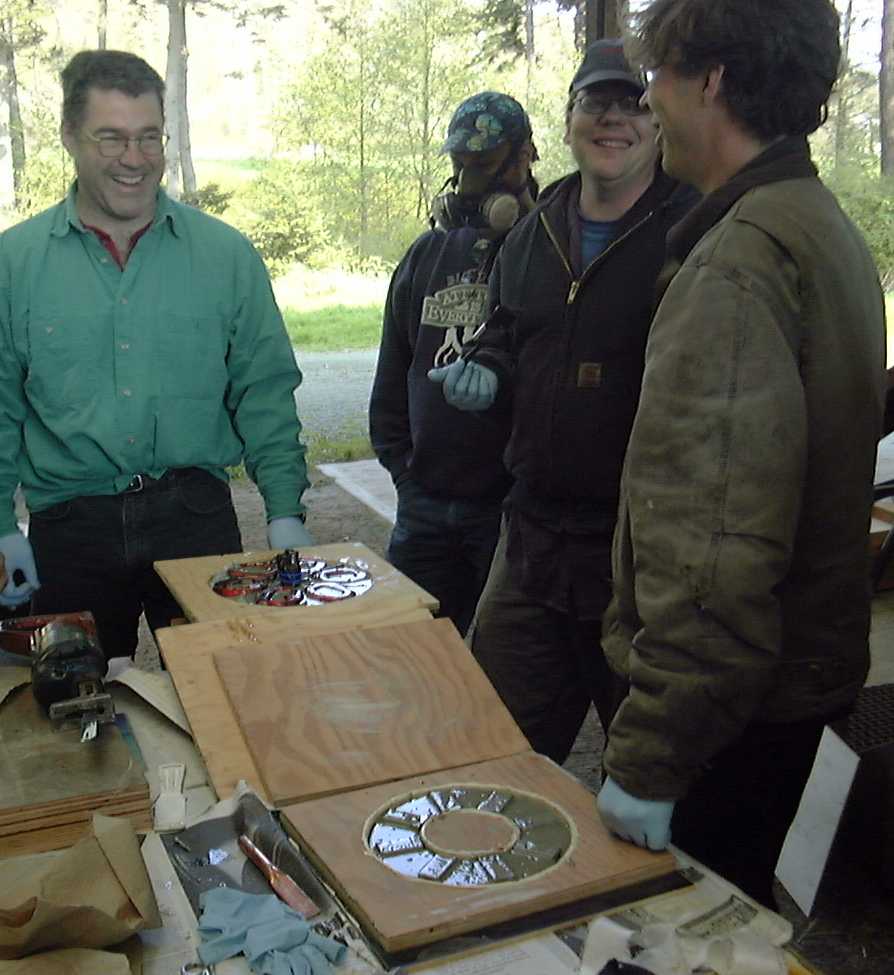 The Dans working on the castings for the small machine.
Below is a close-up of the stator mould showing how we keep the shaft alignment square to the stator disk.
There is only one magnet rotor in the small machine. But the stator is cast onto the end of a tubular shaft.

Find the Magnets at this address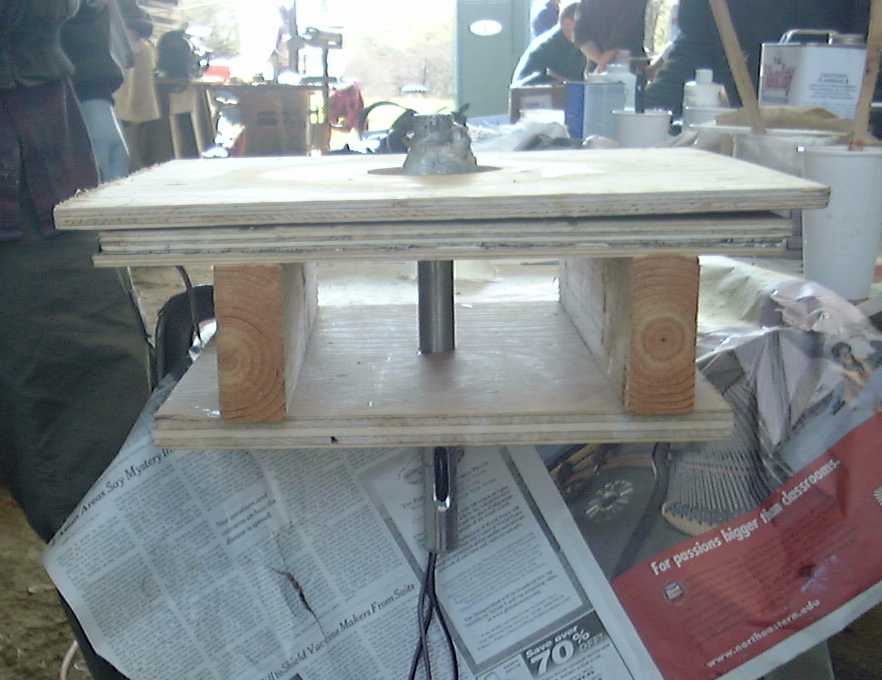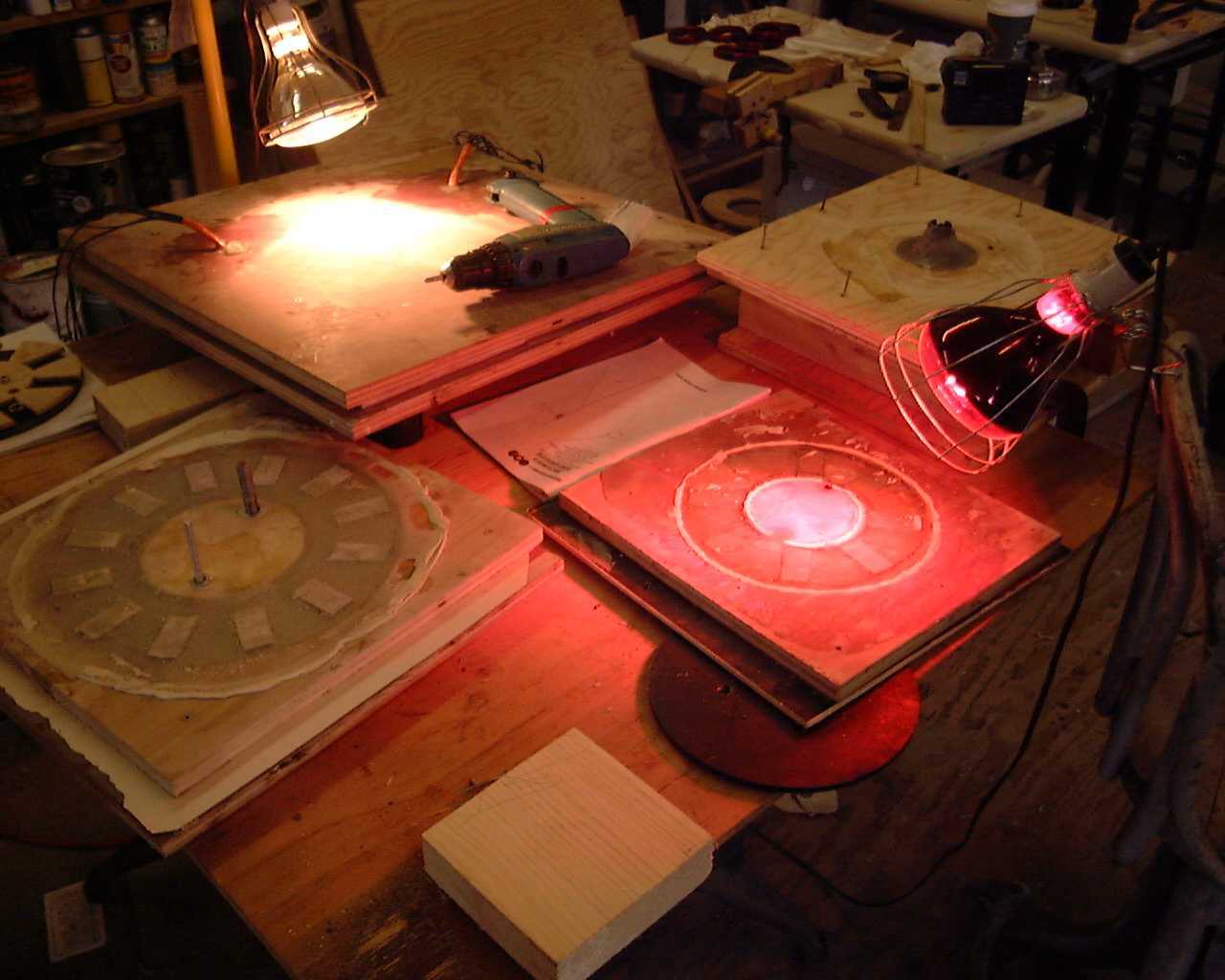 Castings curing under the heat lamps. We should have put these castings out in a shed.
Too many people suffered nausea and headaches from the fumes.
More courses
Solar Energy International
Axial windmill plans for sale