Metalworking at the homebrew workshop
Guemes Island April 2003
More courses
Solar Energy International
Axial windmill plans for sale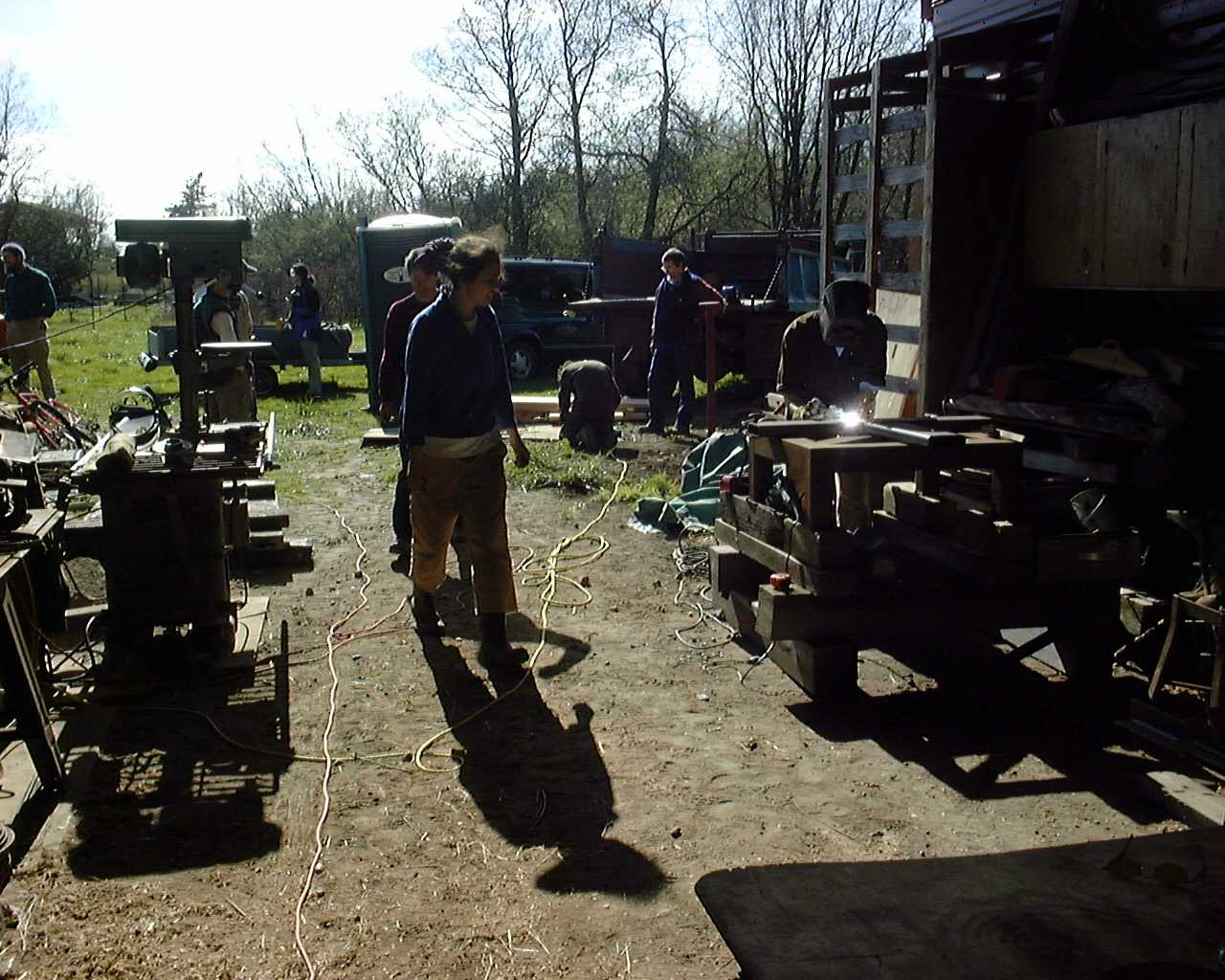 We had a nice big open space beside Win's shop for metalwork.
Later in the course we also used this well ventilated area for the resin casting.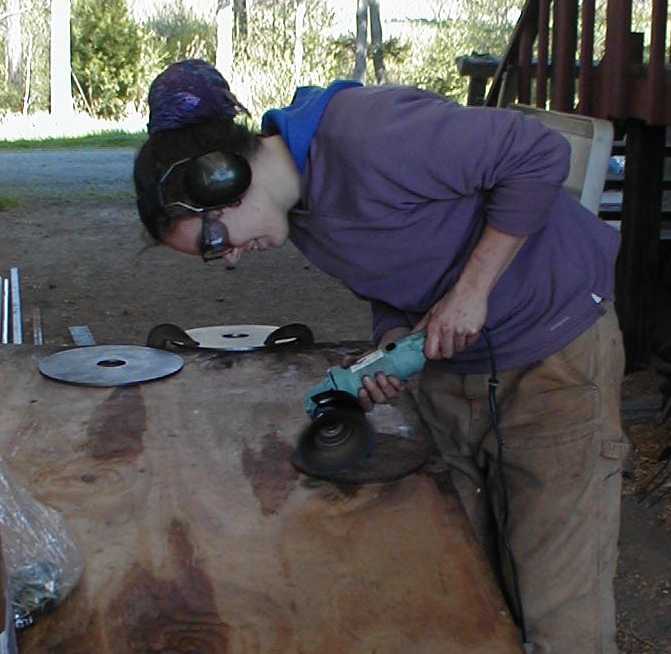 Ellyn cleaning up some disks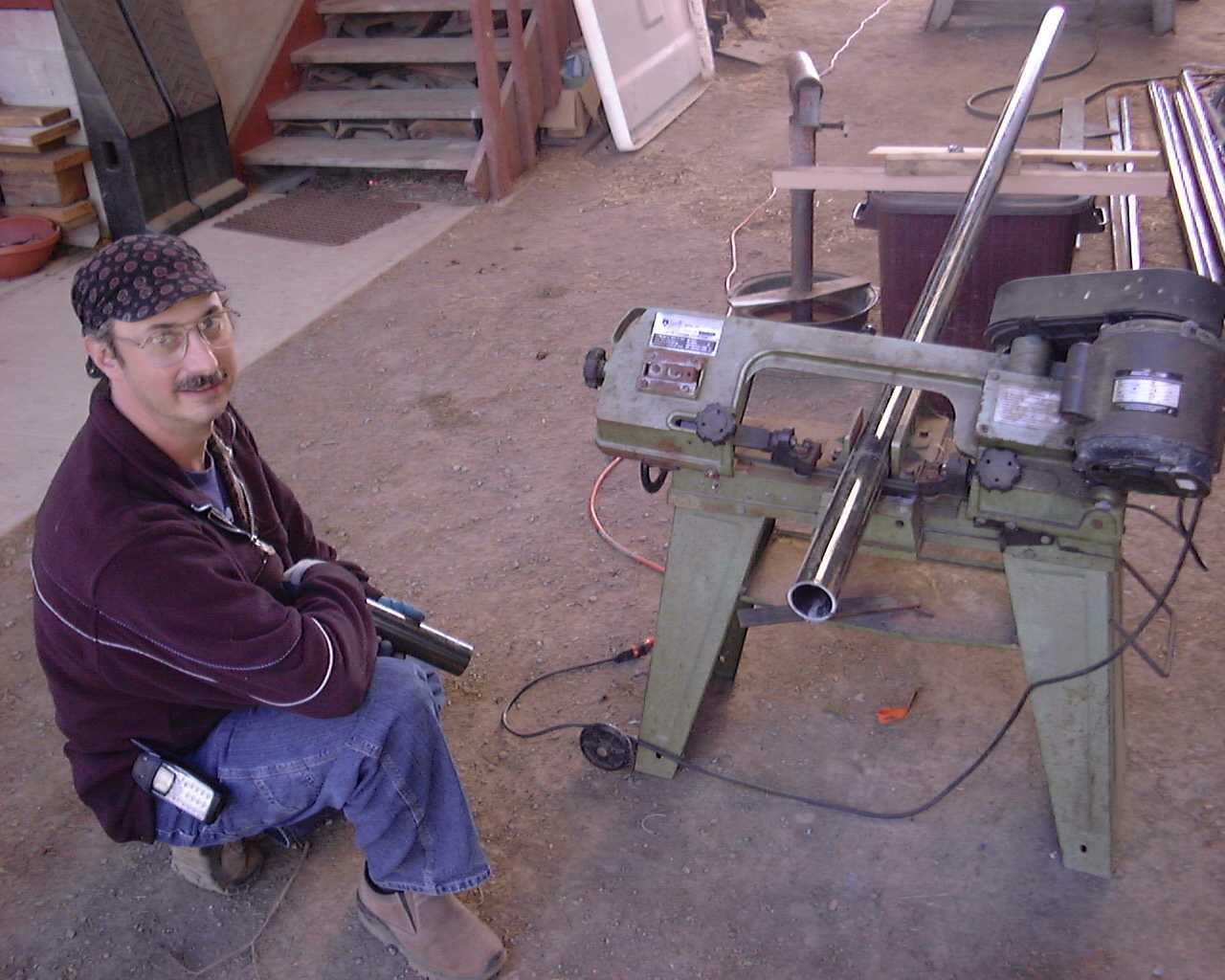 Aaron got the bandsaw working. Slow but sure. Also good for fancy work.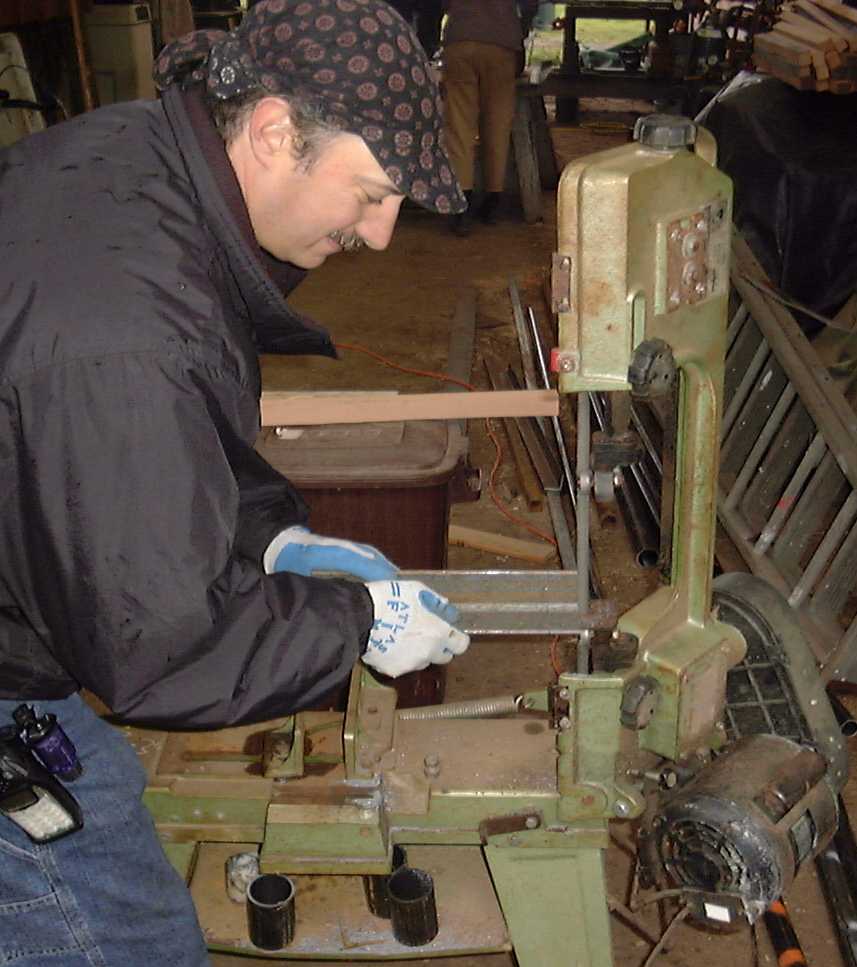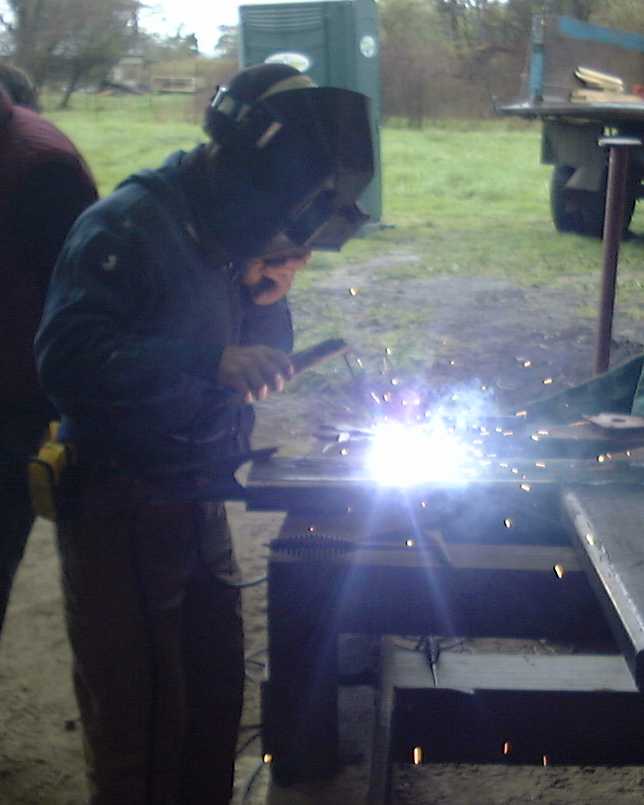 We knew to look away during welding - but I can't resist a picture.


The holes in the disks were too small for the GM hubs we had available, so we had to enlarge the holes.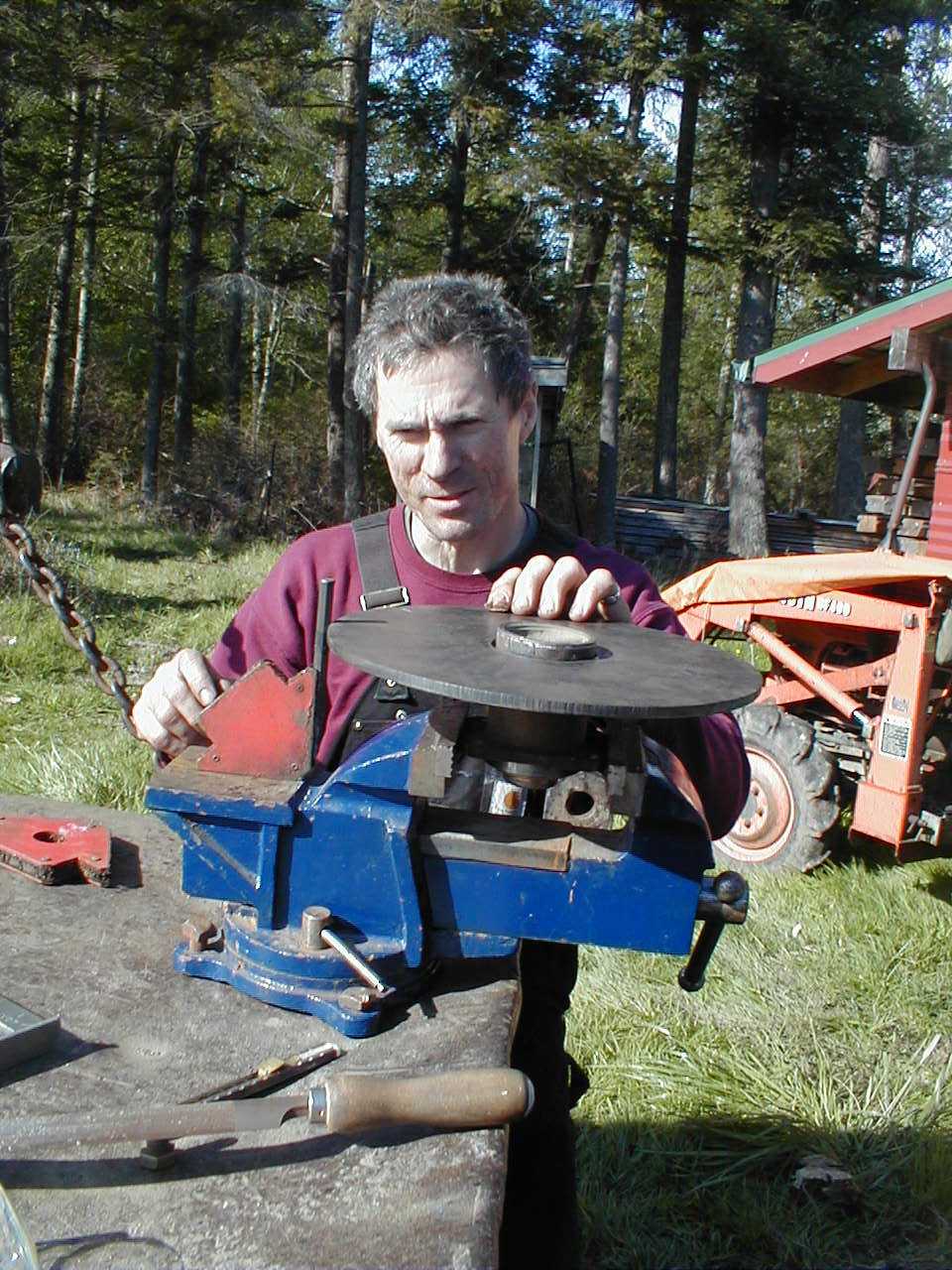 Andy getting the disks to run true before drilling.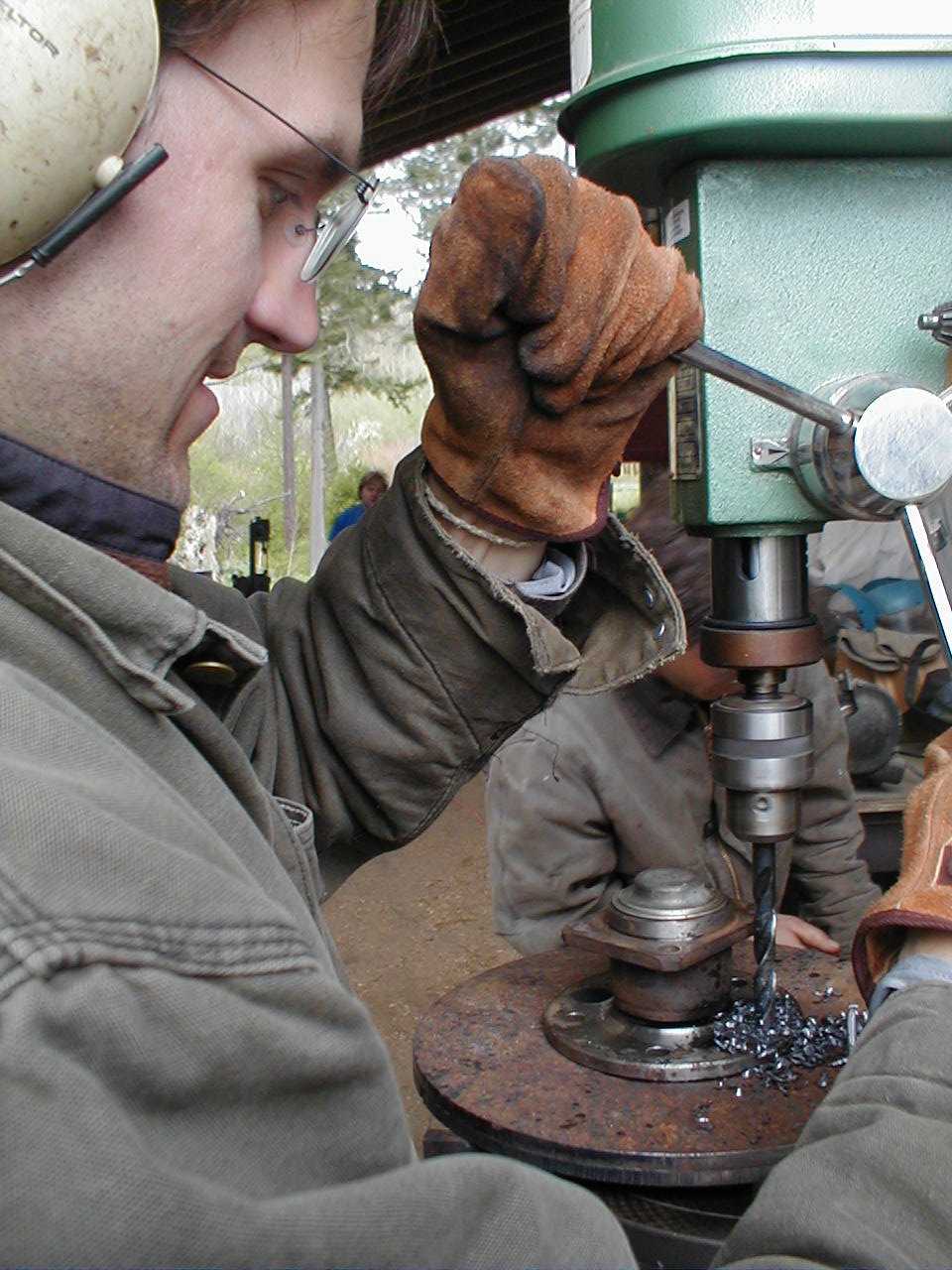 Peter drilling through the hubs and into the steel disks for perfect alignment.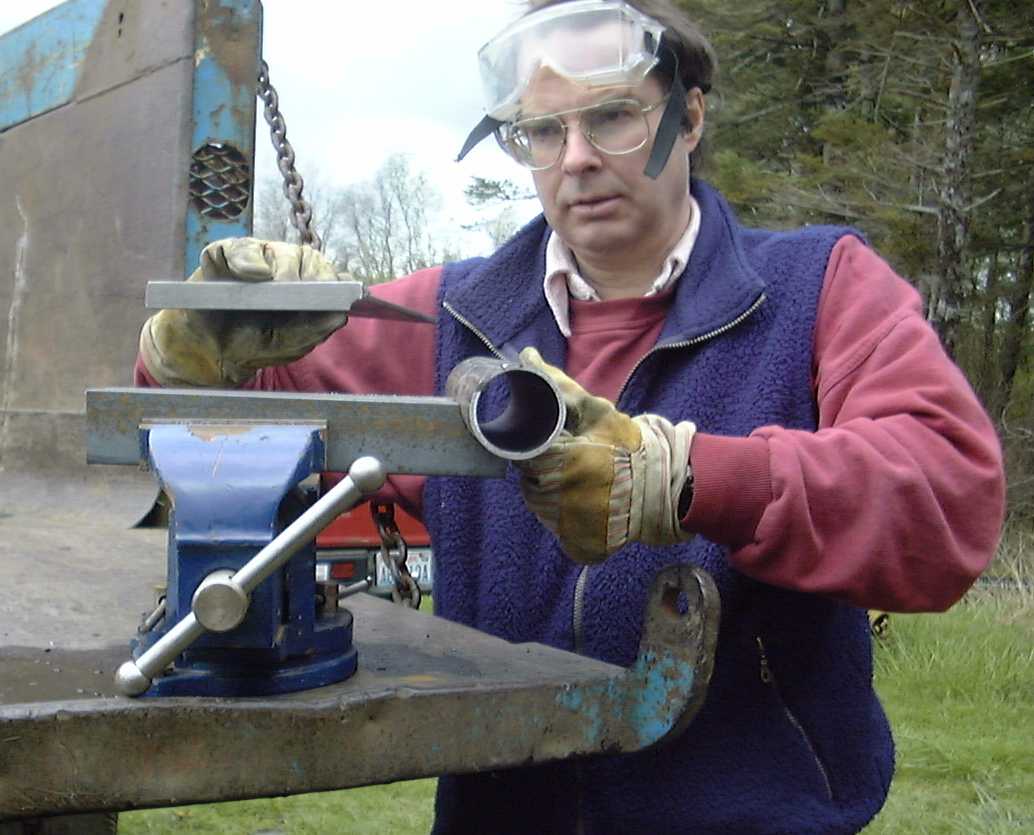 Brett making the alternator mounting brackets. Note the large hole for the bearing housing (below).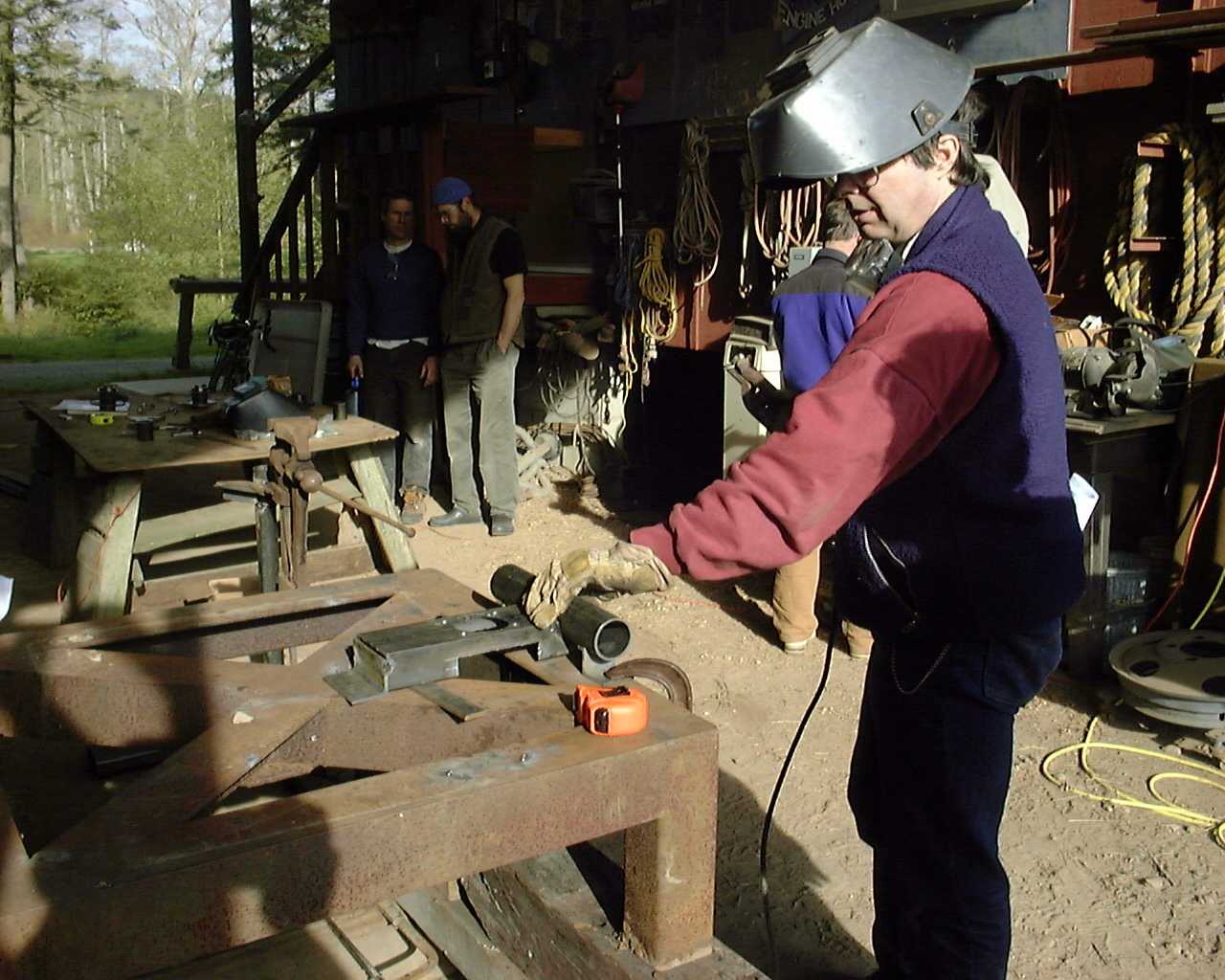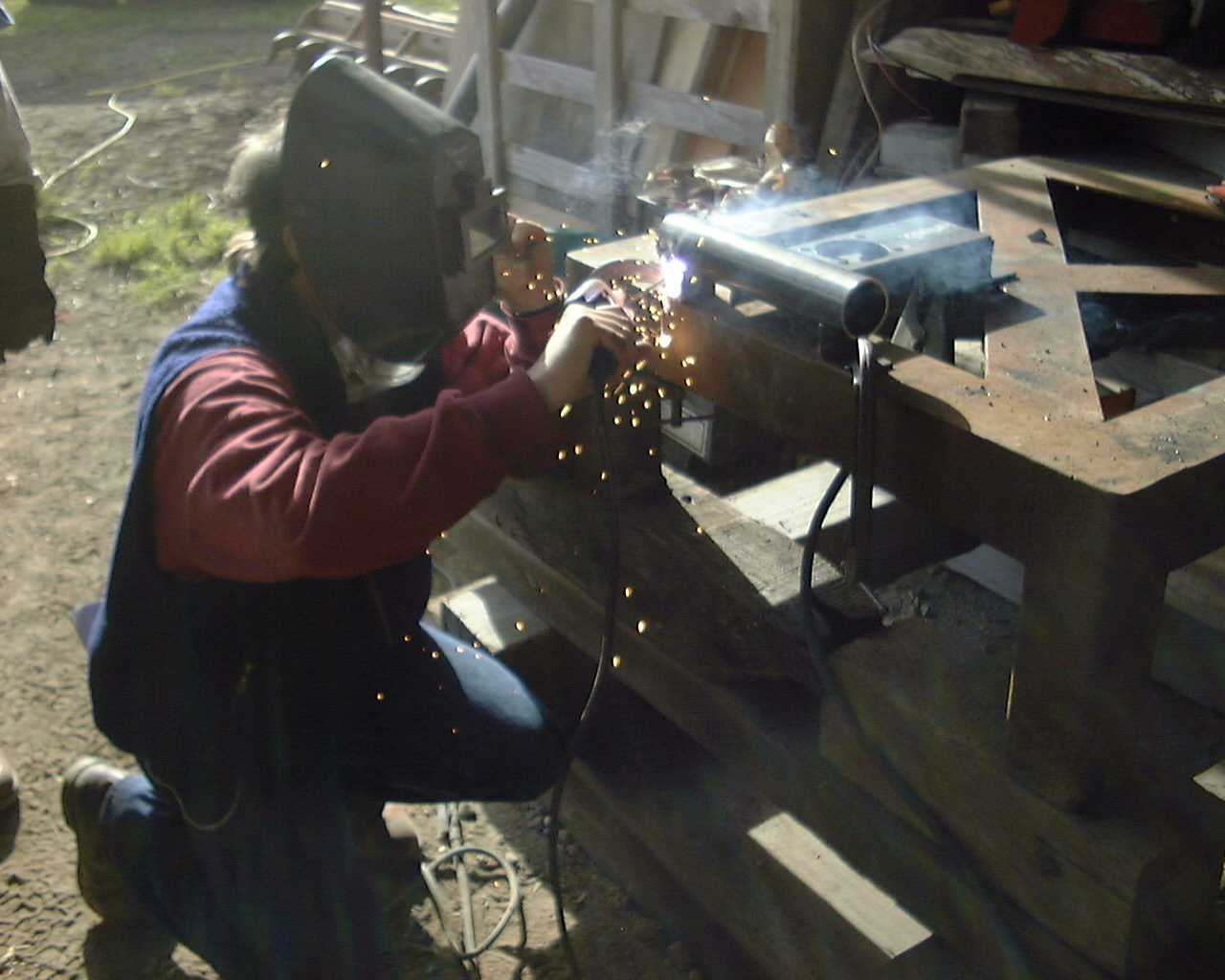 Tacking the stator lugs on.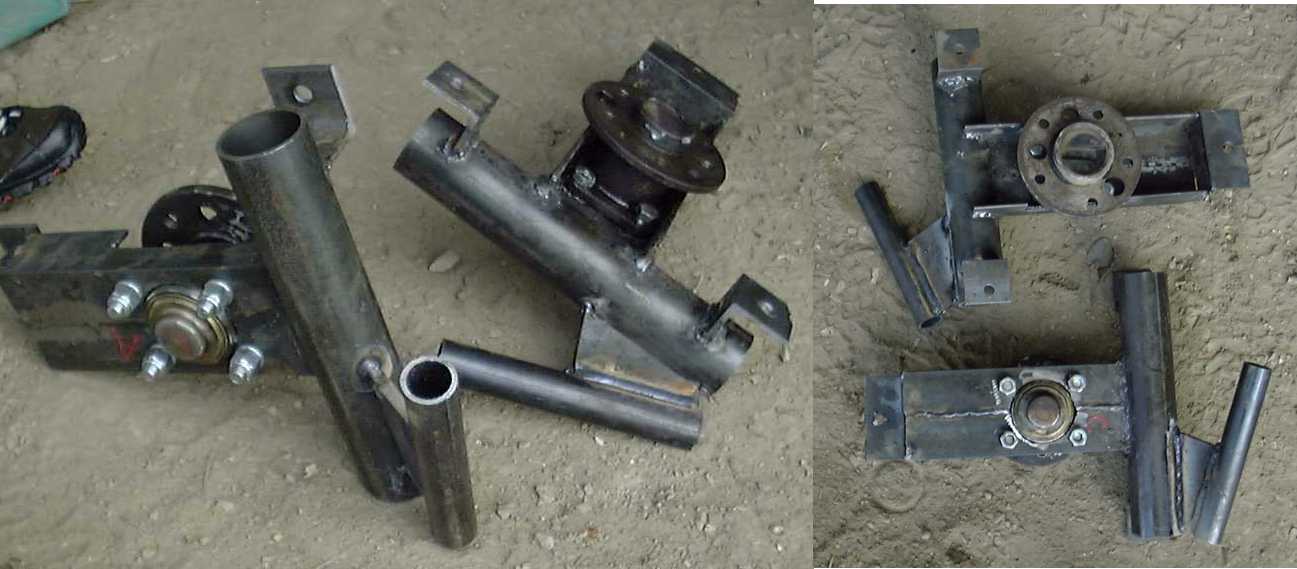 Two of the three mounting frames we built for the larger machine.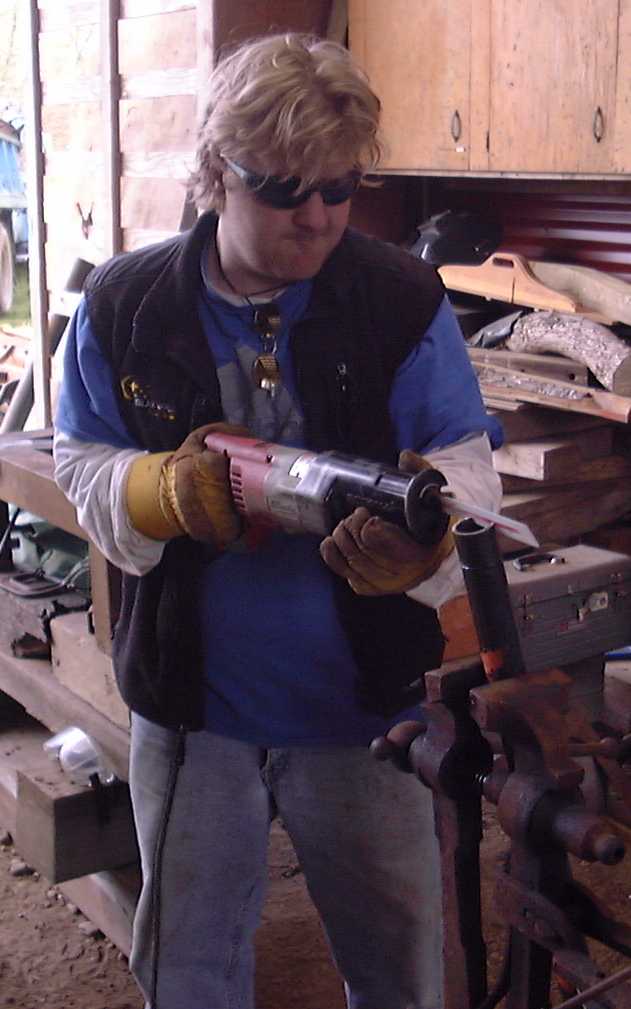 Andy cuts the end of the tail boom into a bird's mouth to fit the hinge.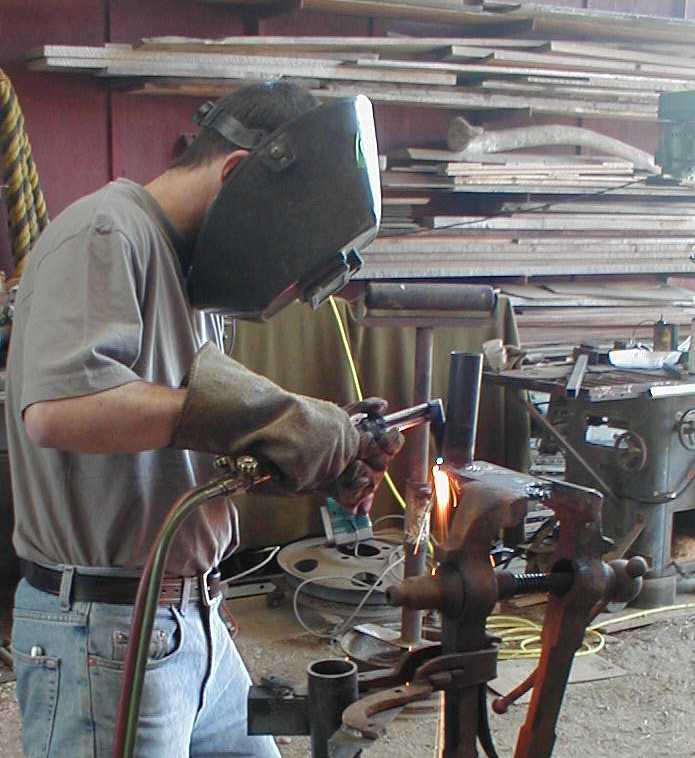 Cutting surplus plate off the top of the tail hinge outer tube.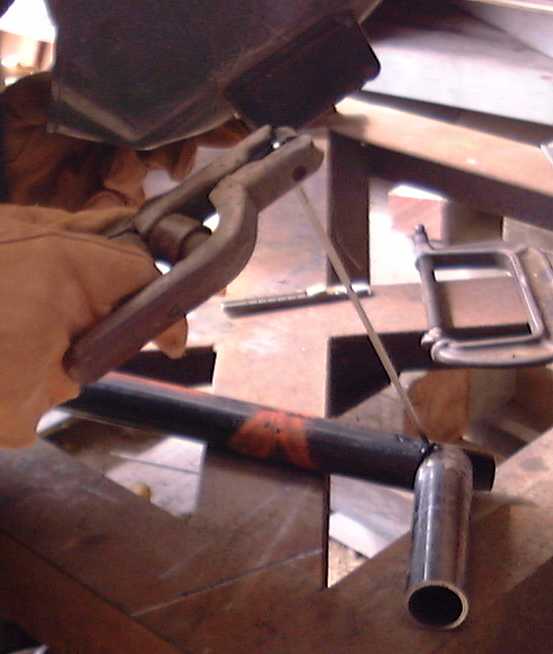 Welding the tail boom to the hinge outer pipe.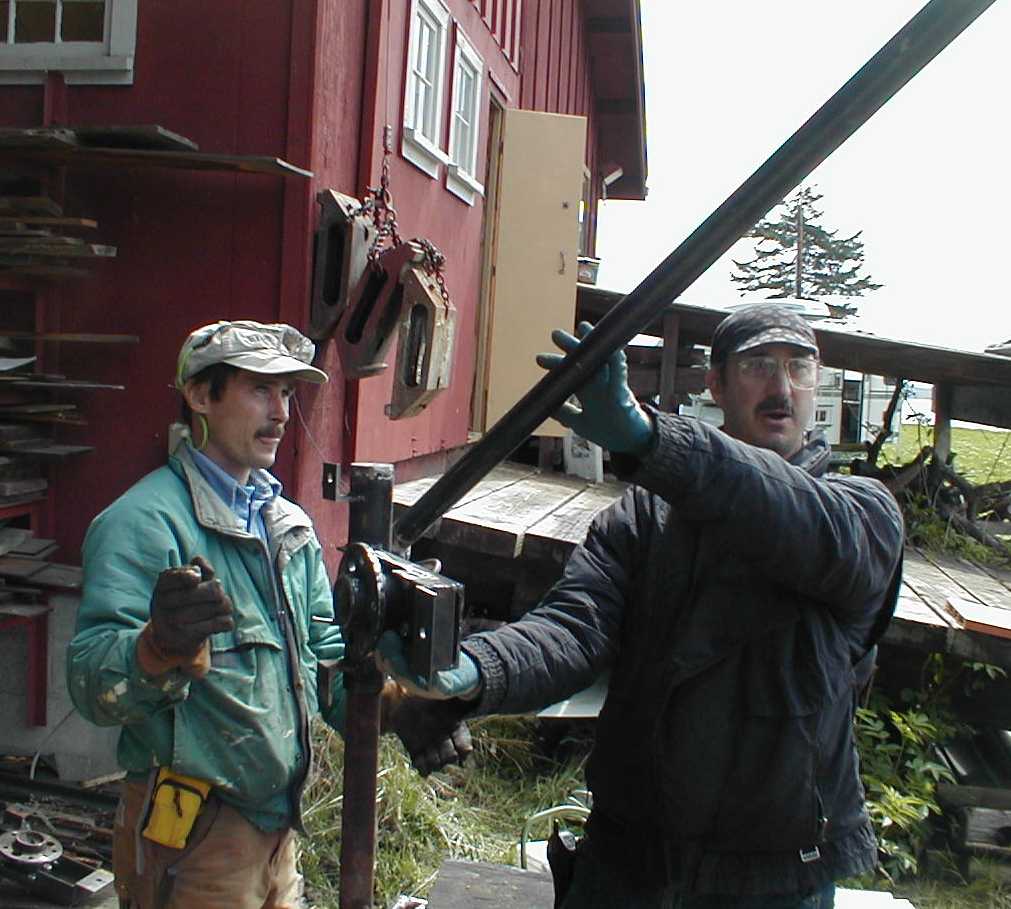 Kelly and Aaron check out the high end stop for the tail boom.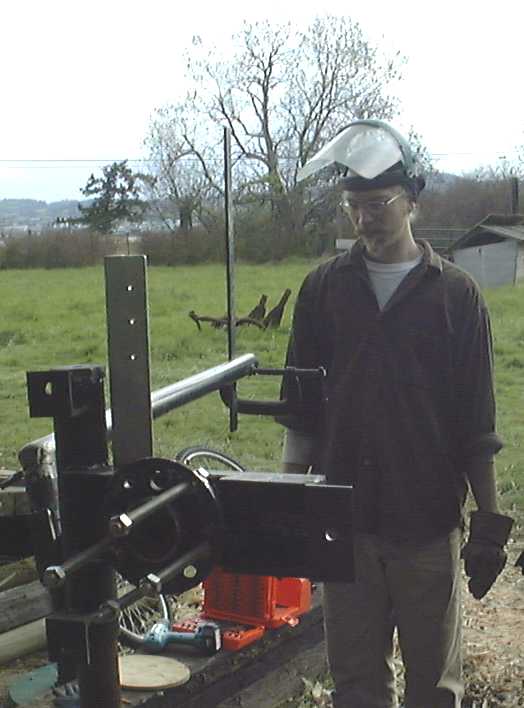 Justin tacks the 'T piece' to the tail vertically.
More courses
Solar Energy International
Axial windmill plans for sale