Blade carving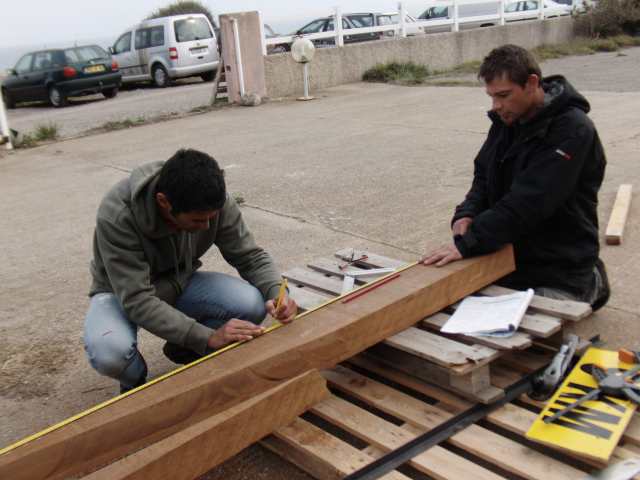 Nice big thick chunk of Red Cedar for the 3600 mm diameter turbine blades.
Xavier and Christophe marking and cutting out the blanks.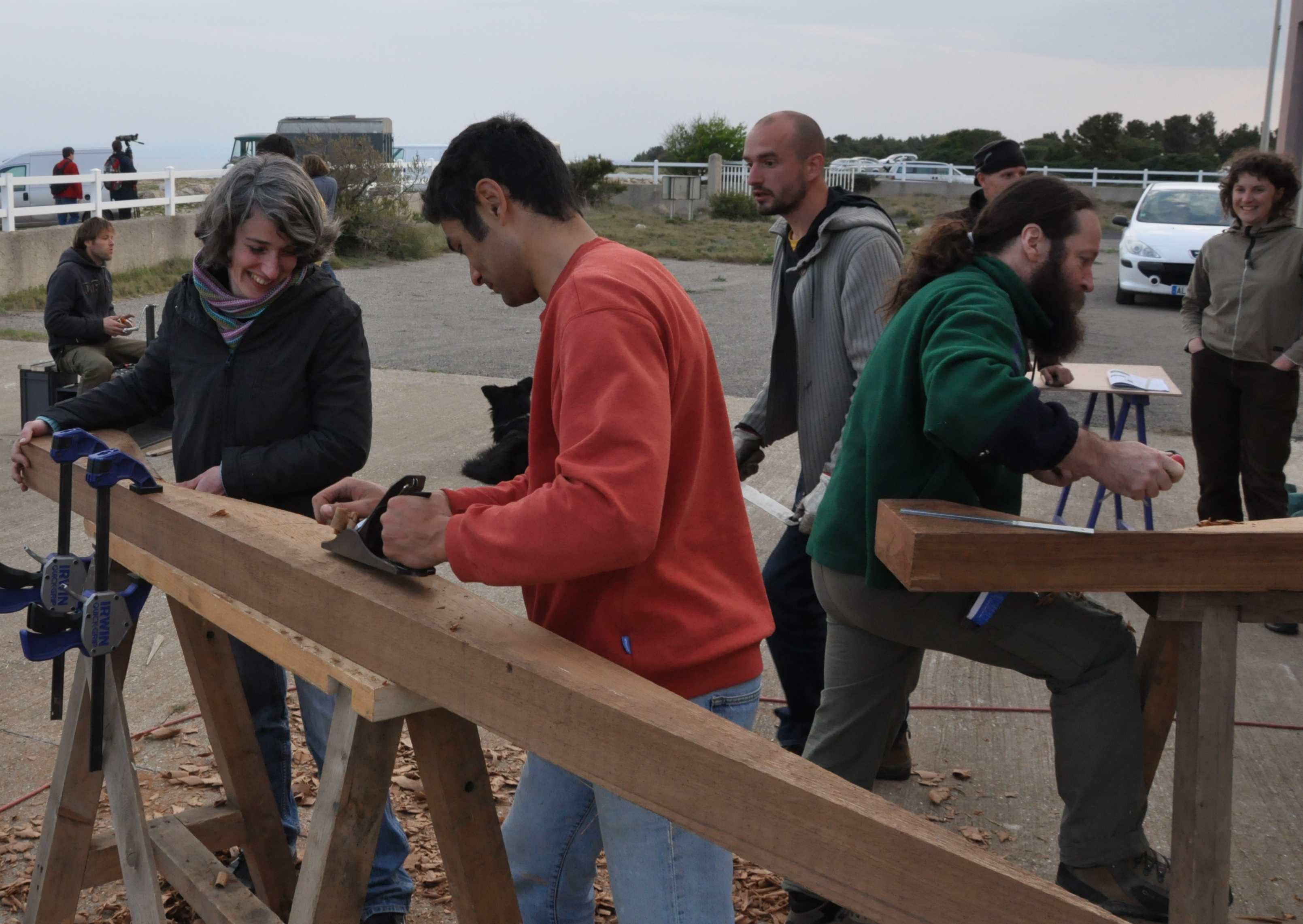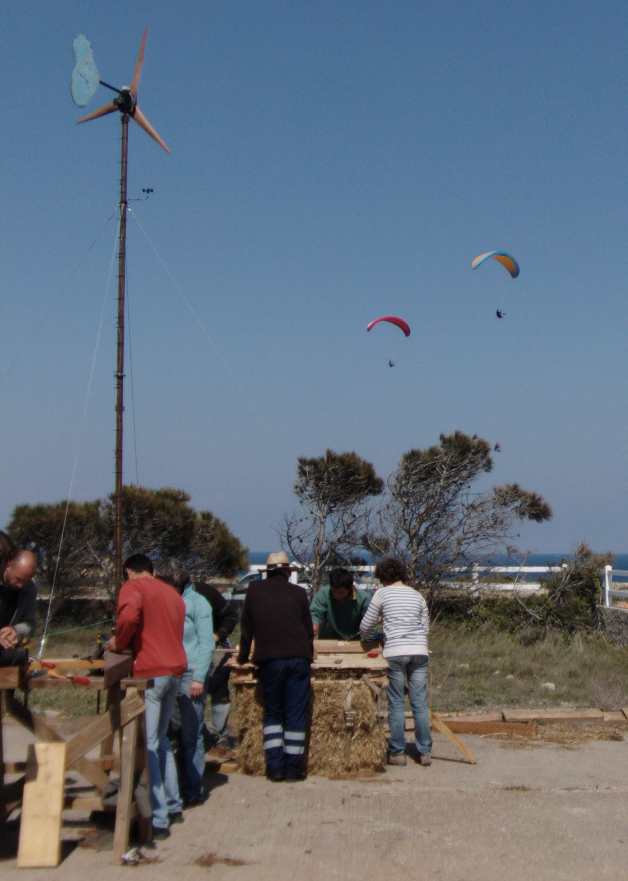 ...some people float past in the sky...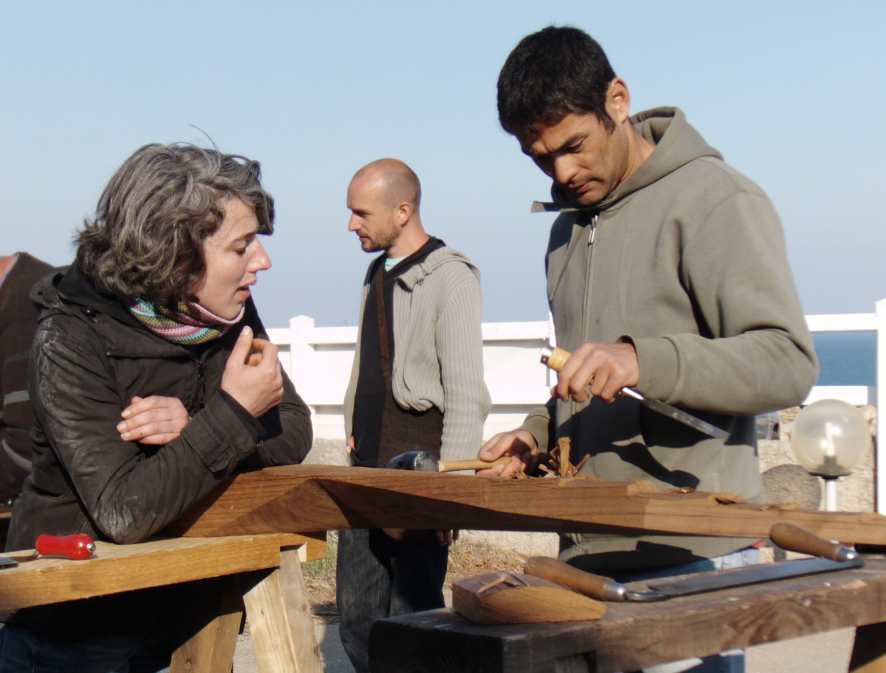 Anne and Xavier.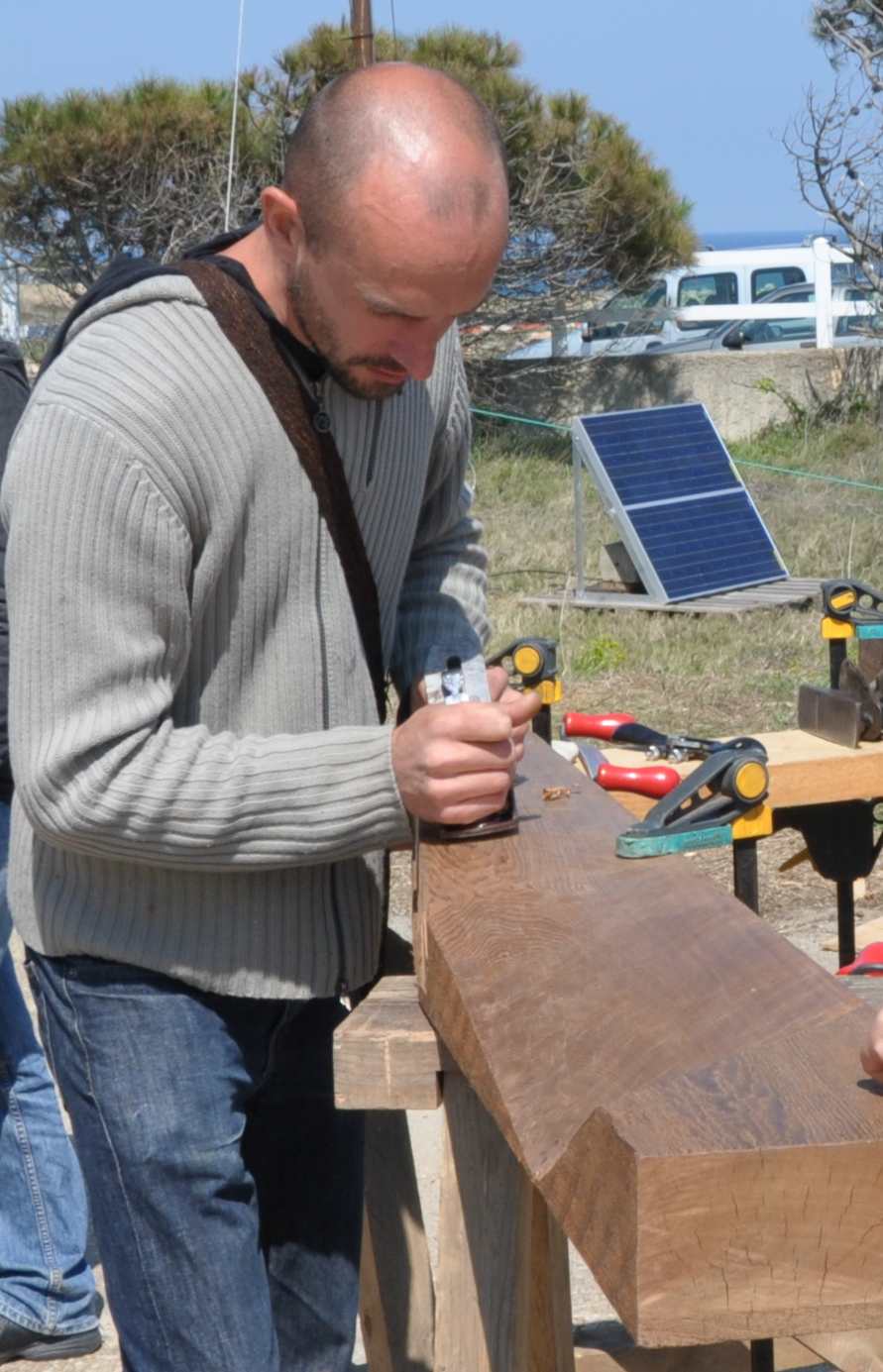 Augustin.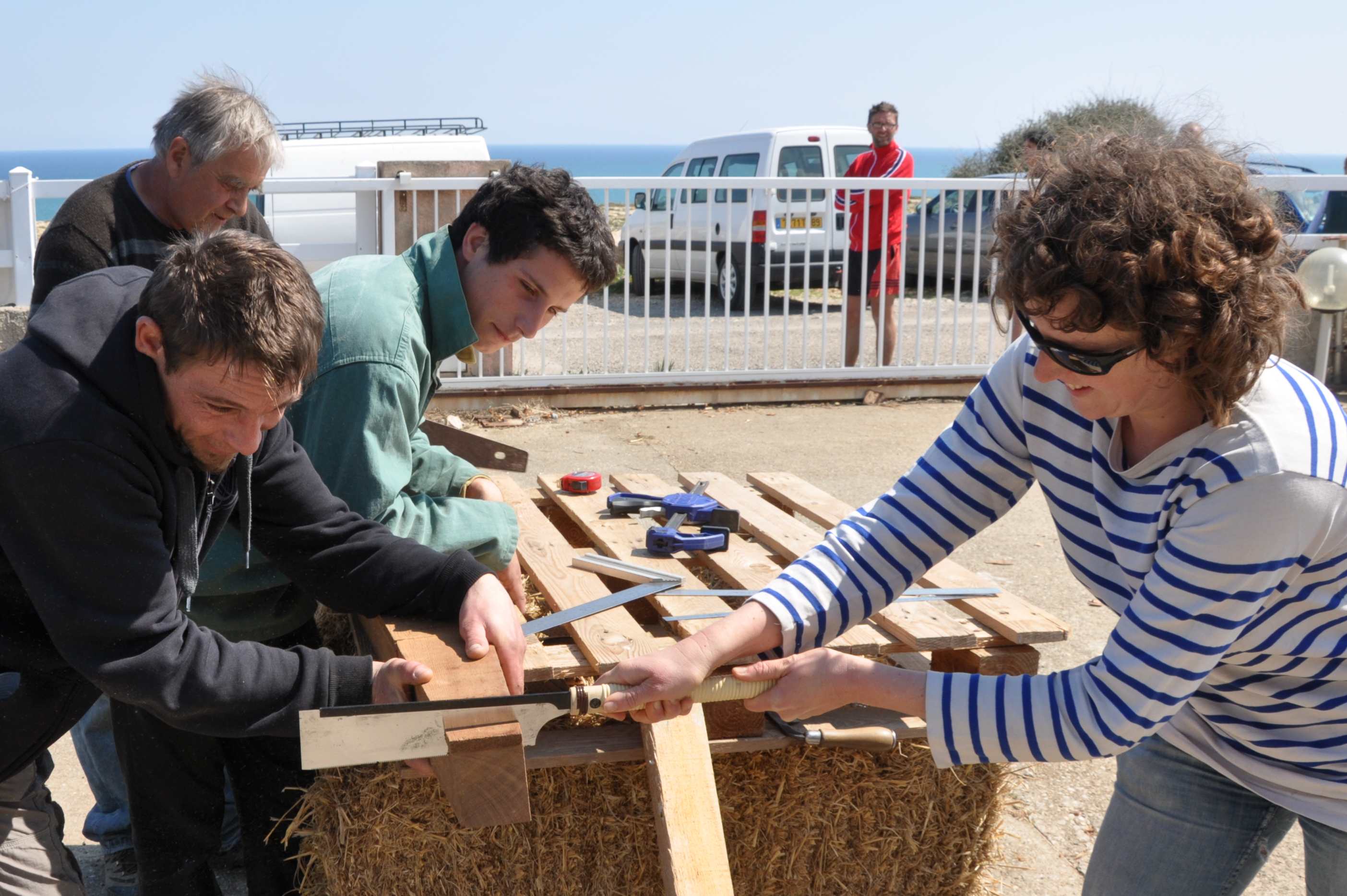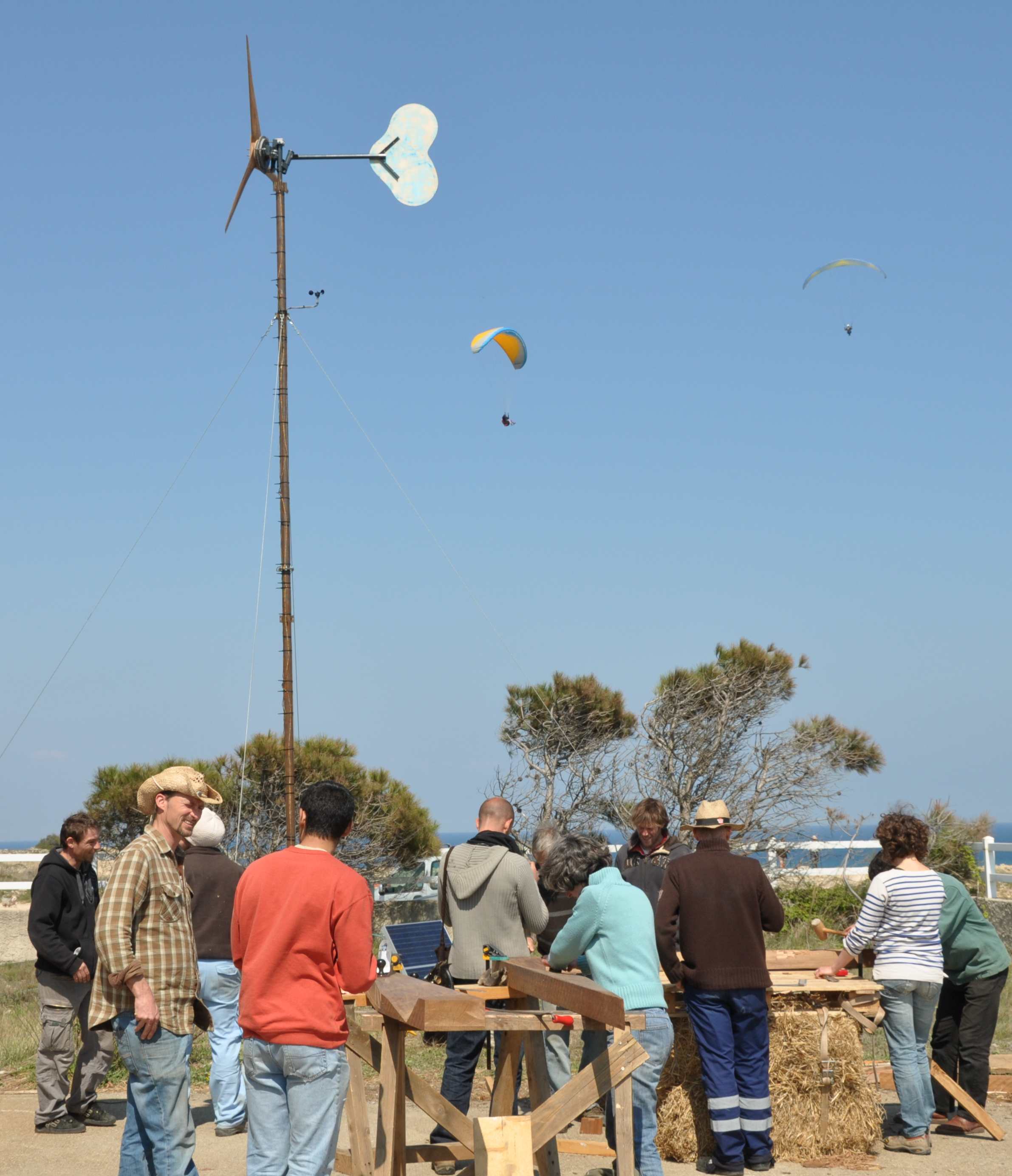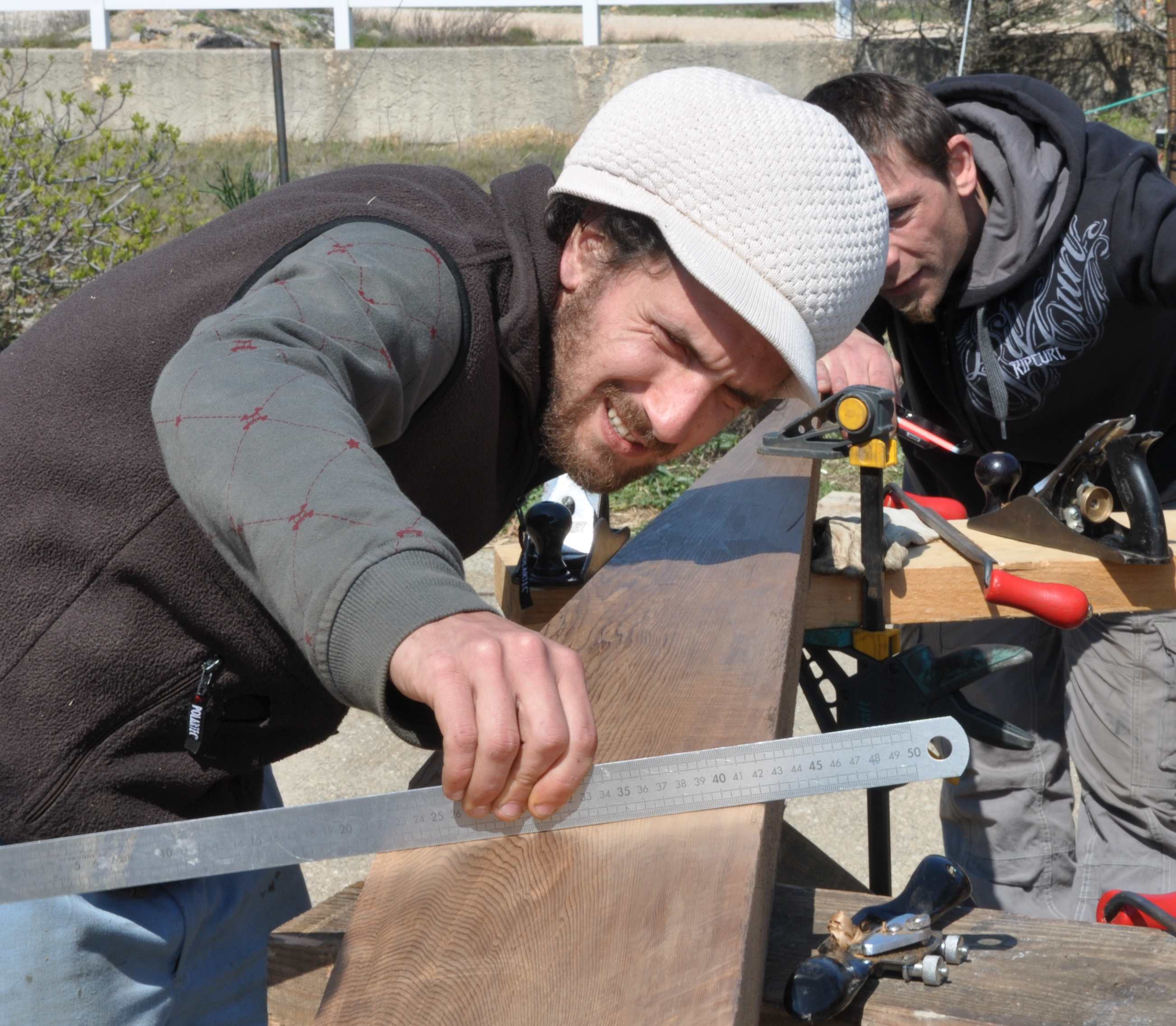 Thomas Gros of Tripalium.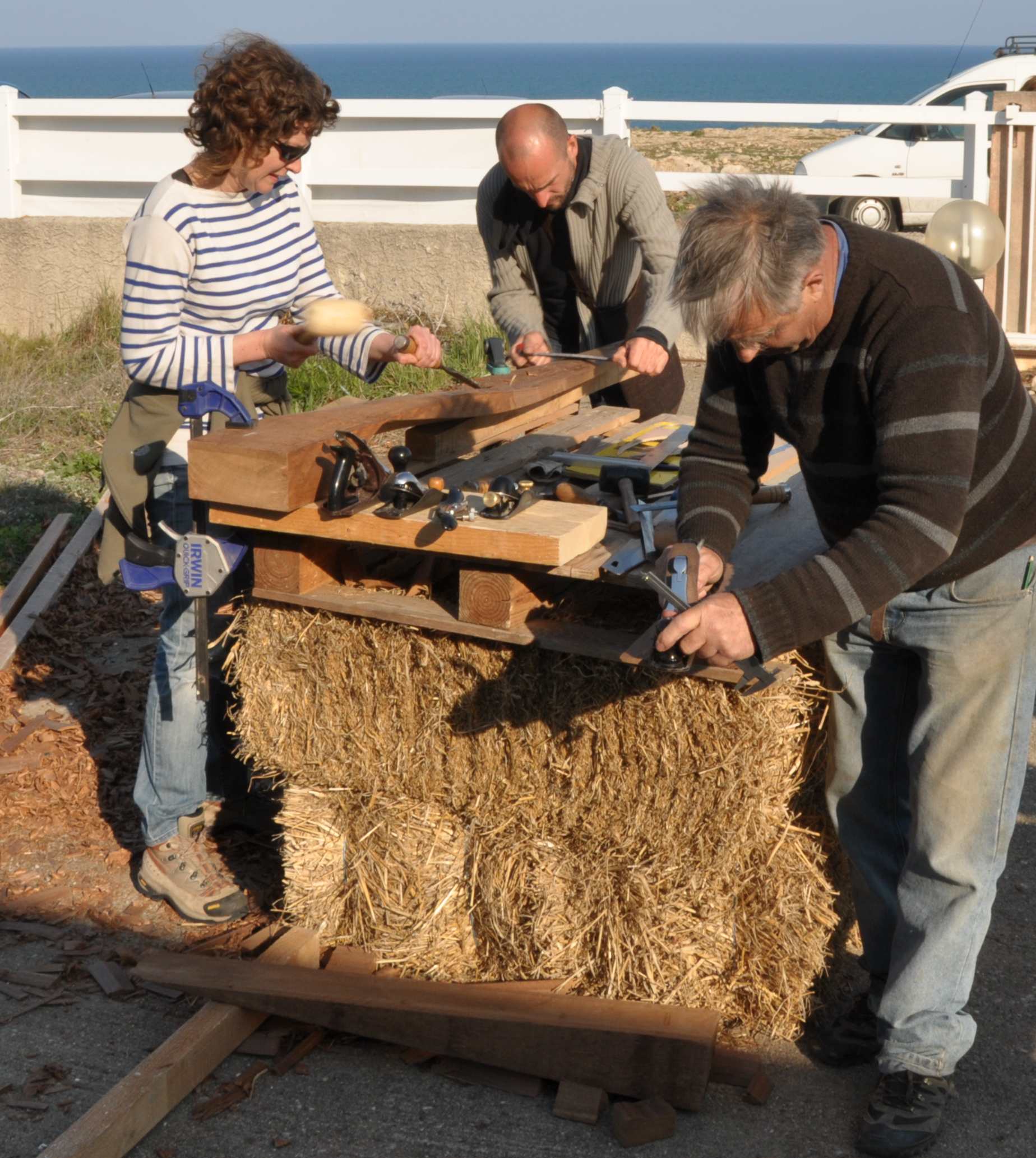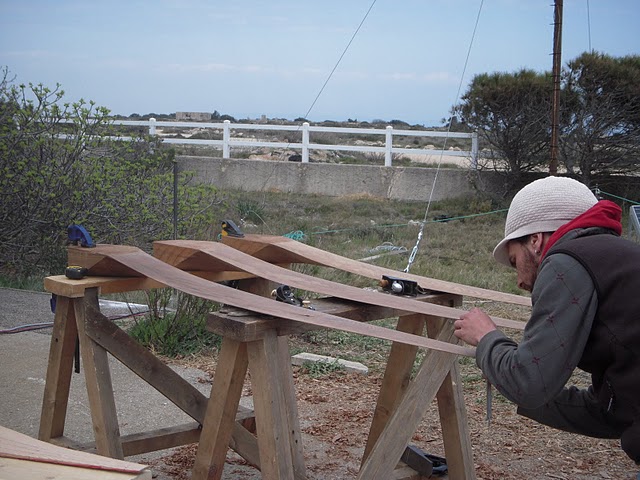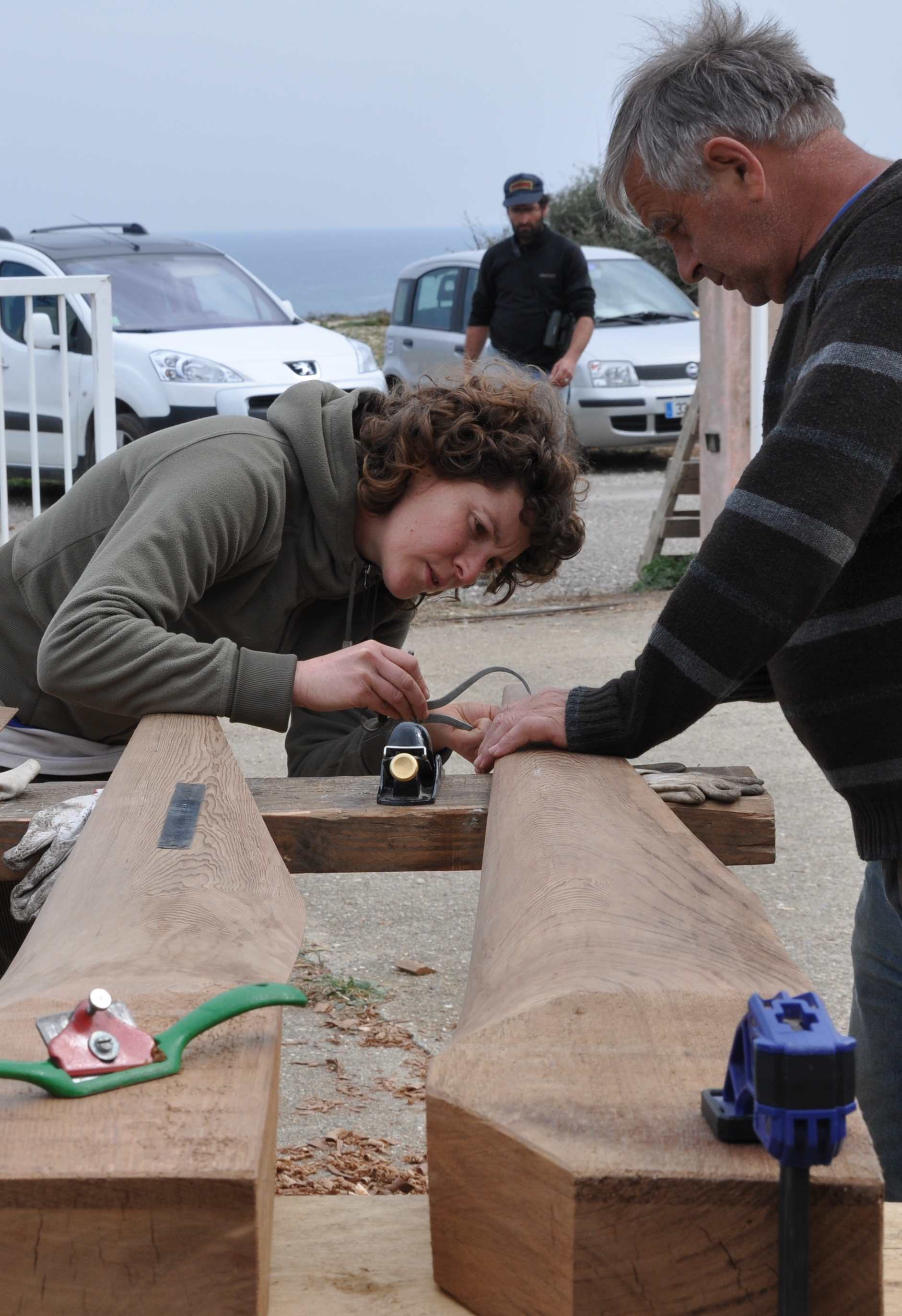 Sophie and Francois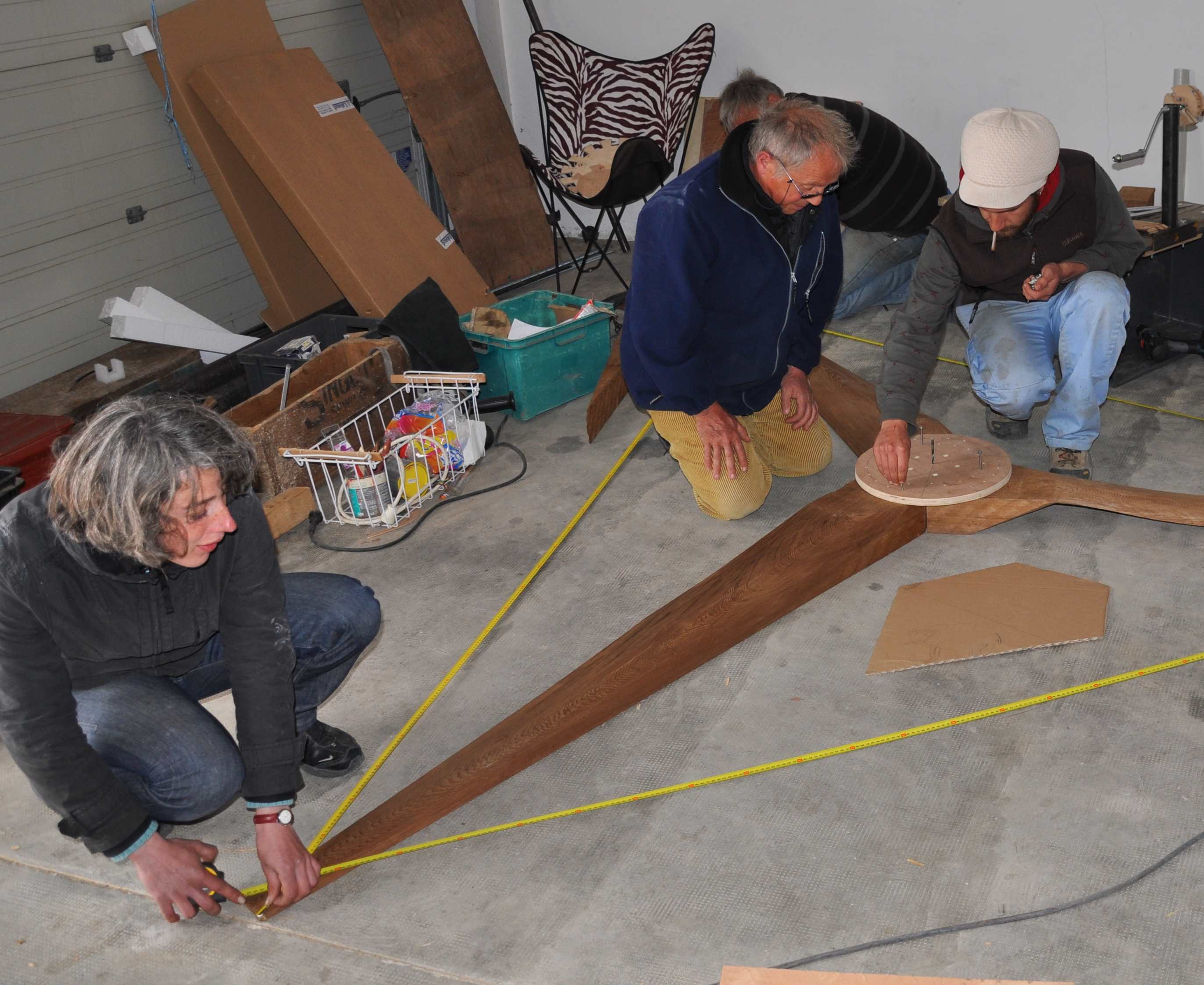 Anne measured the tip spacing as Andre and Thomas fix the plywood for the 3600 blades.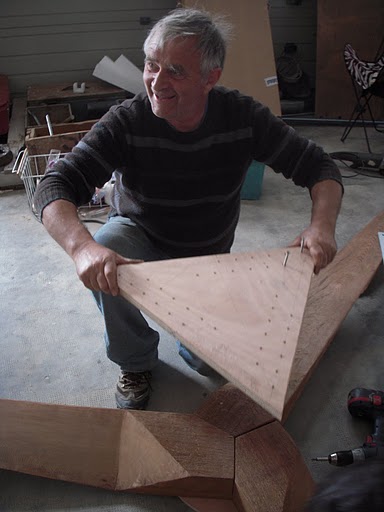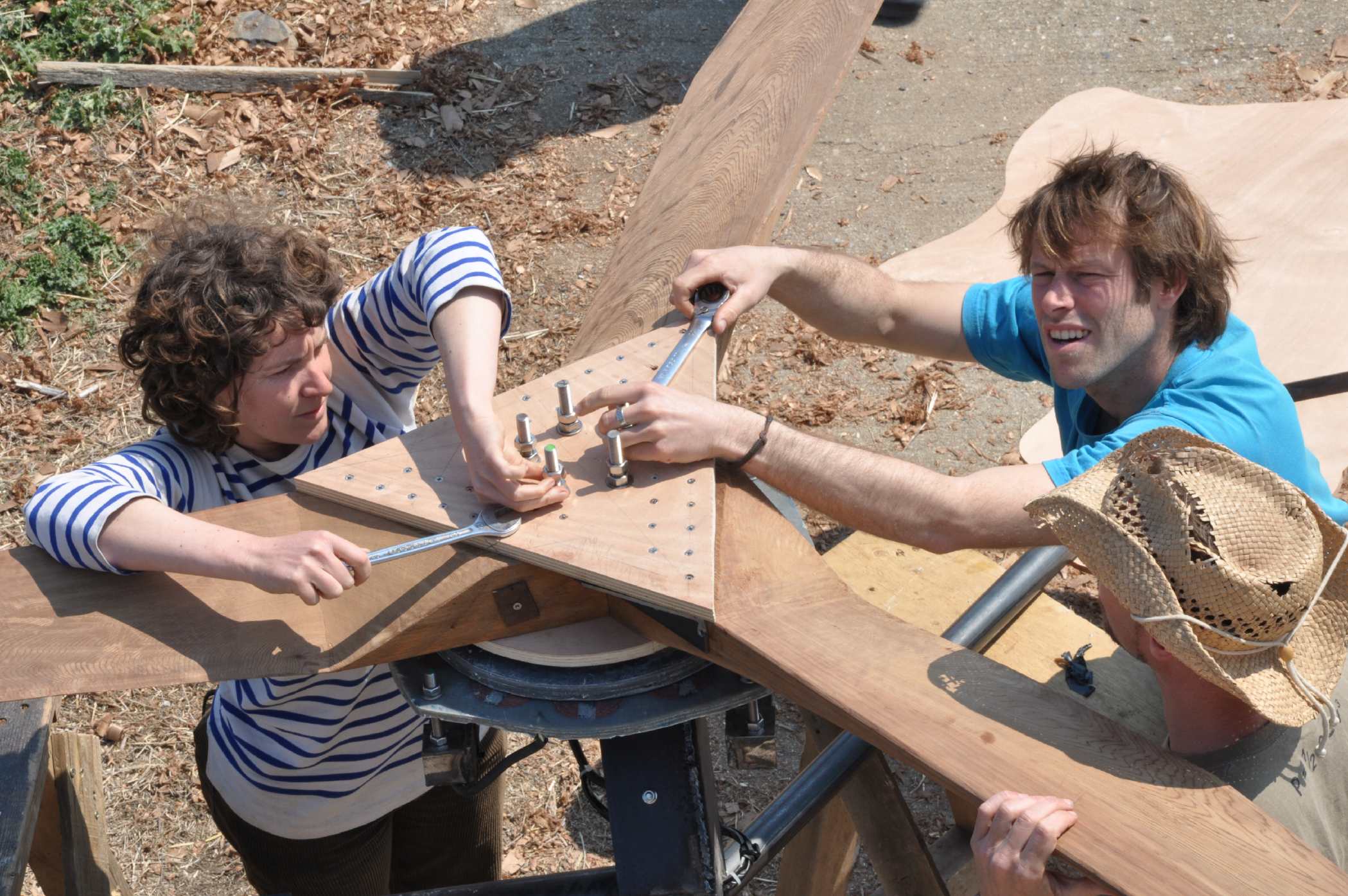 Sophie and Antoine fix the assembled rotor to the wind turbine.