Metalwork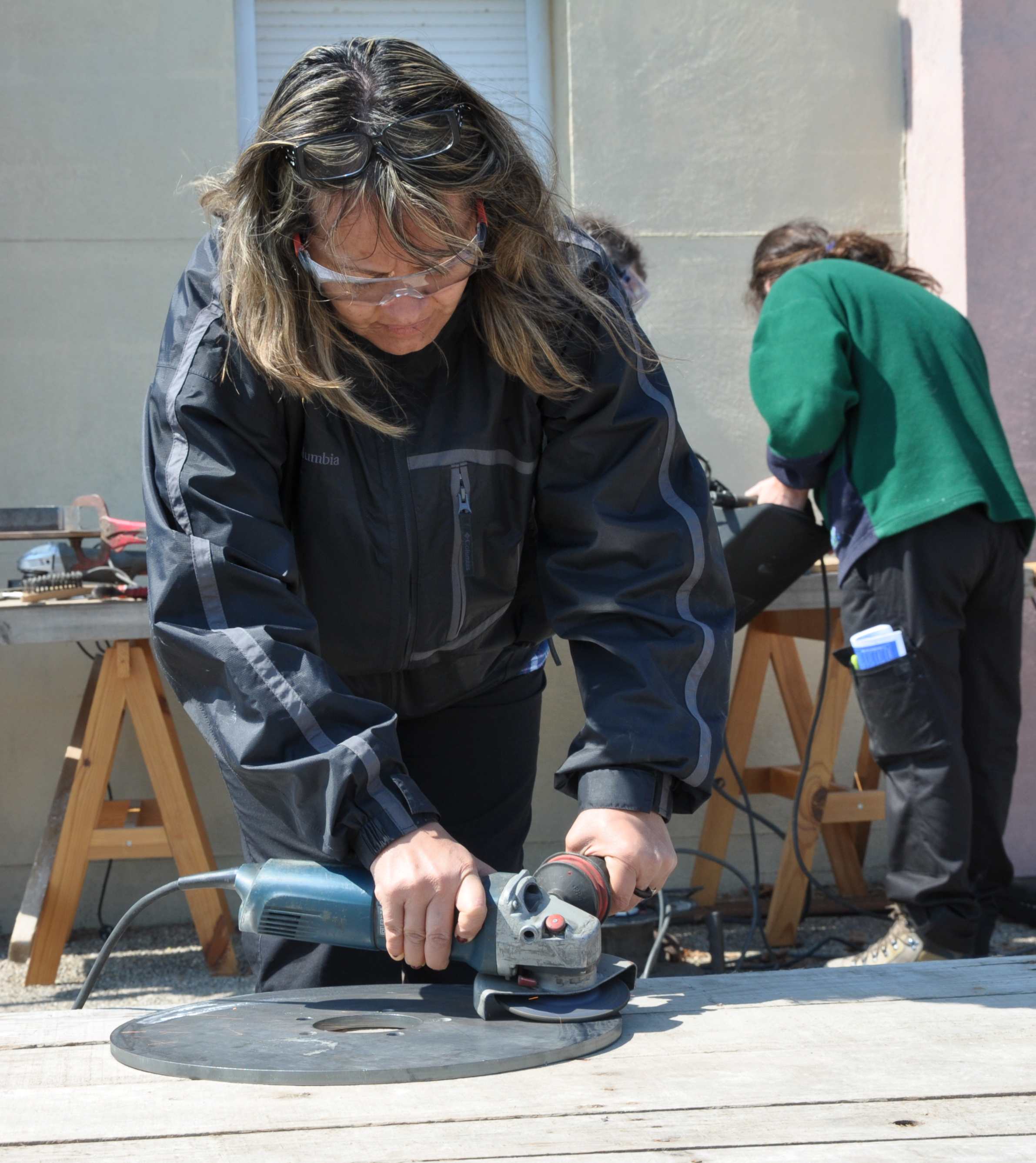 Elida grinds the scale off a magnet rotor disk.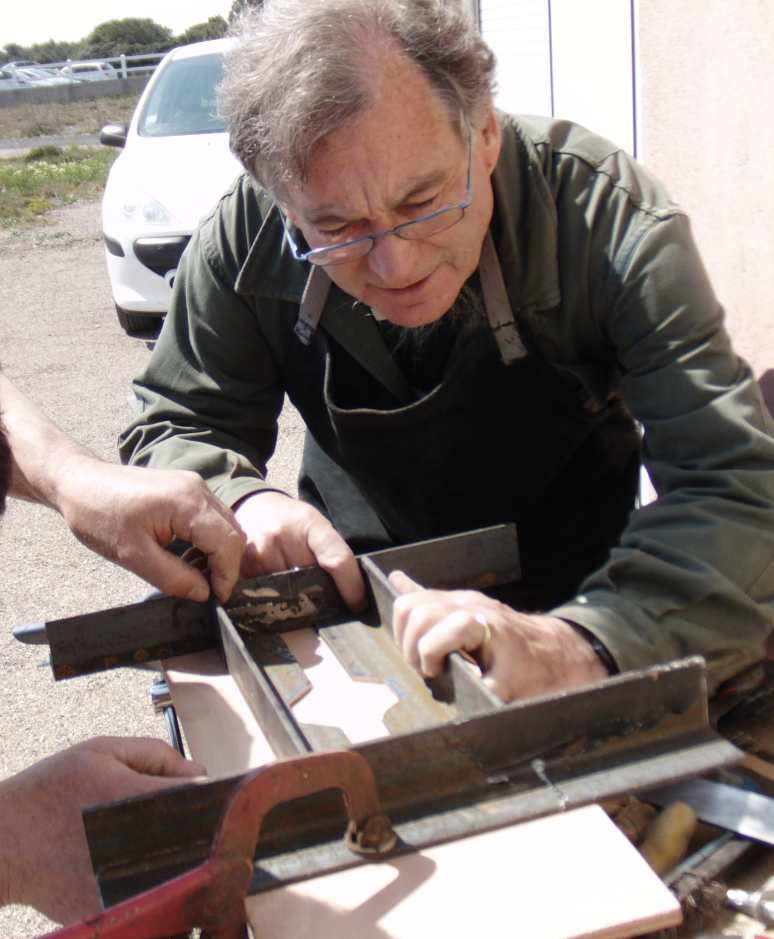 Paul setting up the alternator frame. It's a pity we got the stator brackets upside down (my fault.)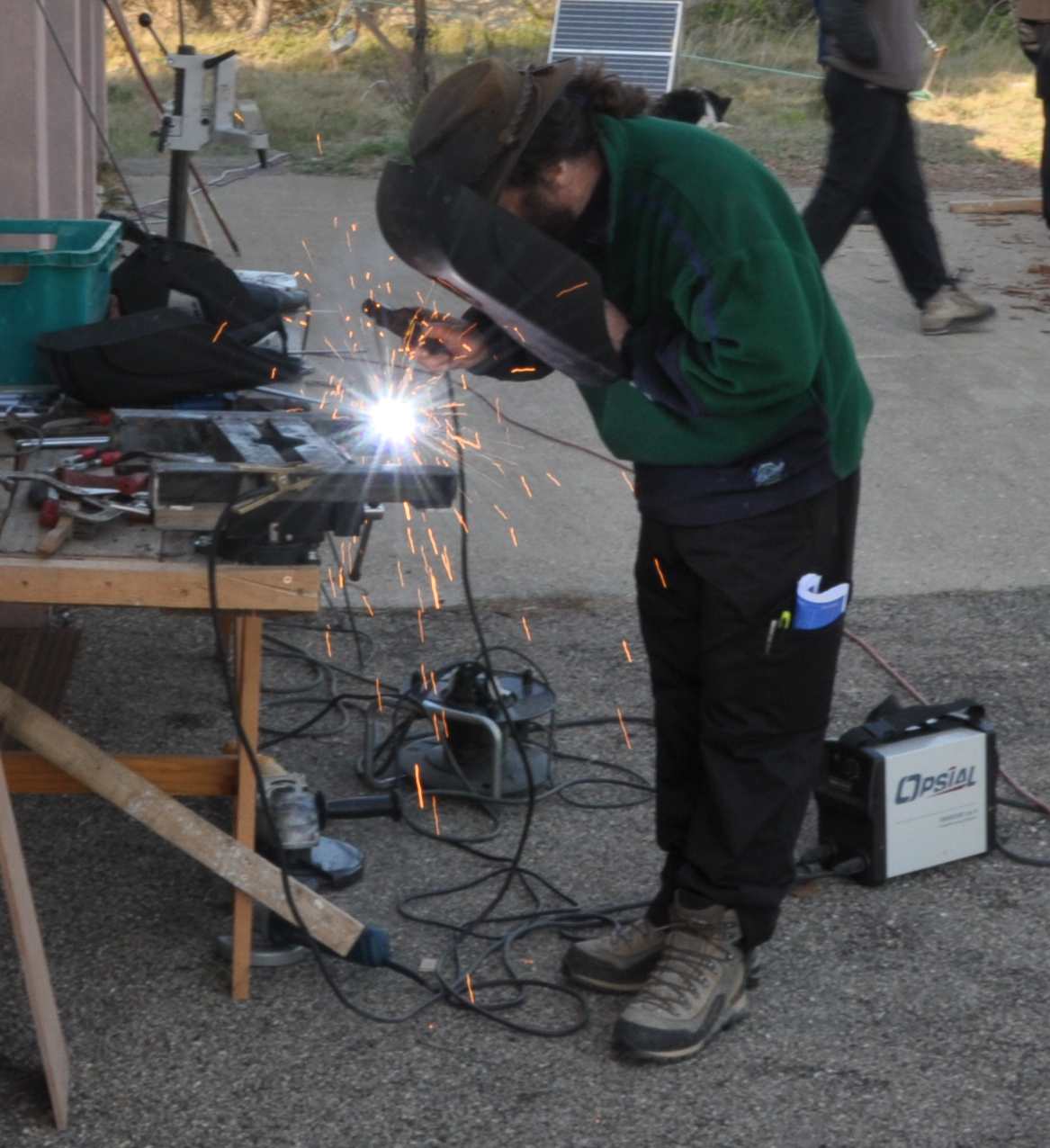 Herve welds the extra pieces that for the stator bracket.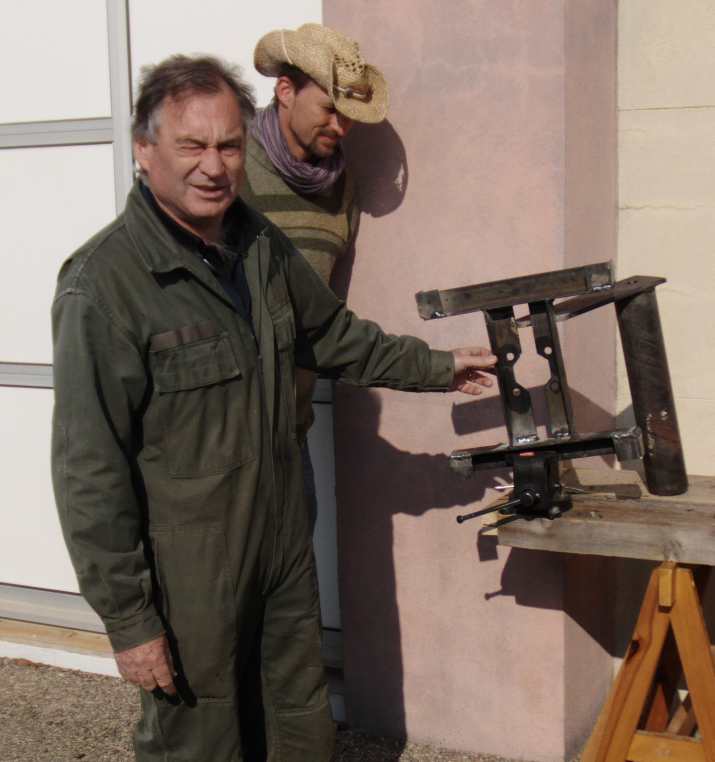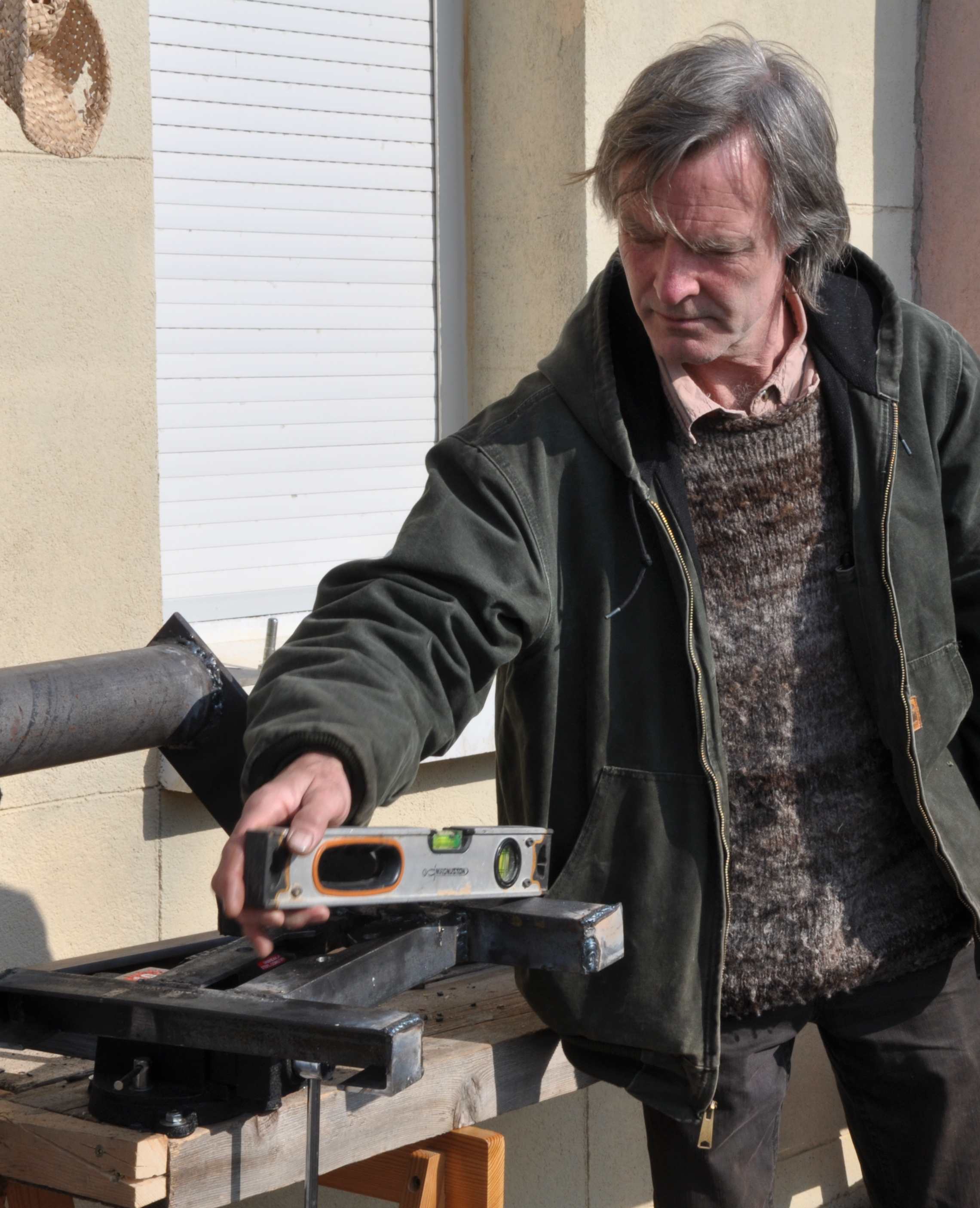 Hugh setting the alternator frame at 4 degrees to the horizontal.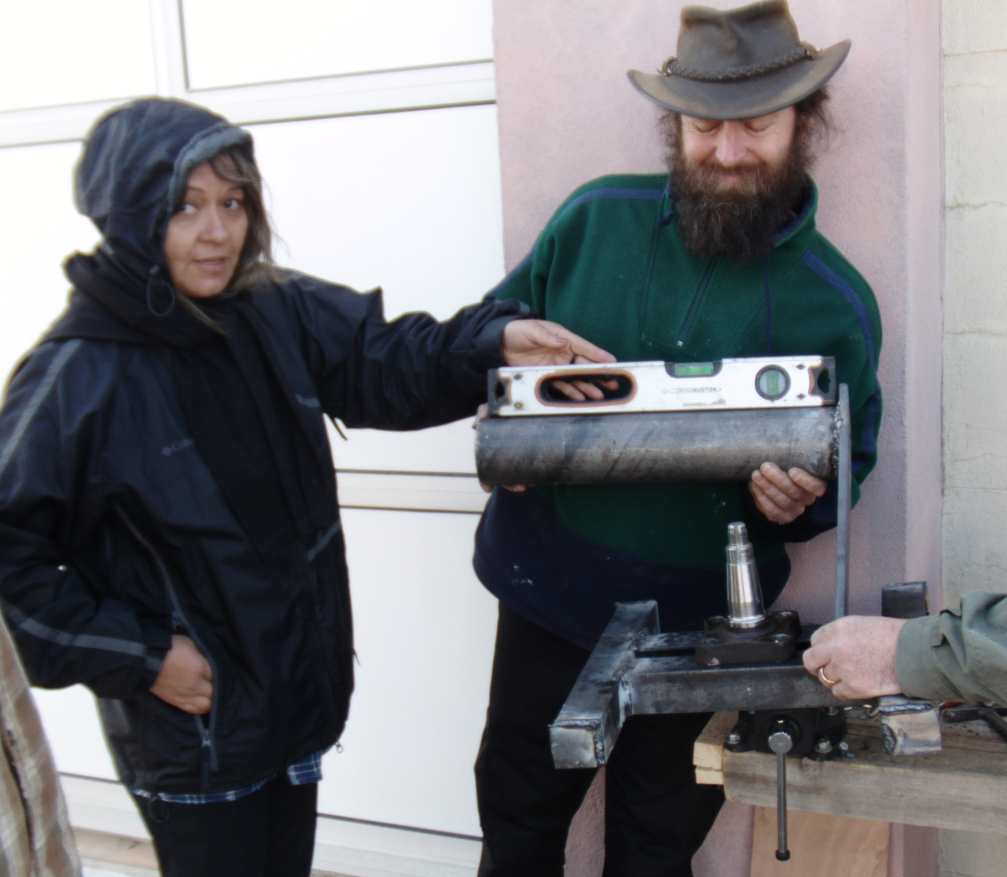 Elida and Herve hold the yaw pipe level.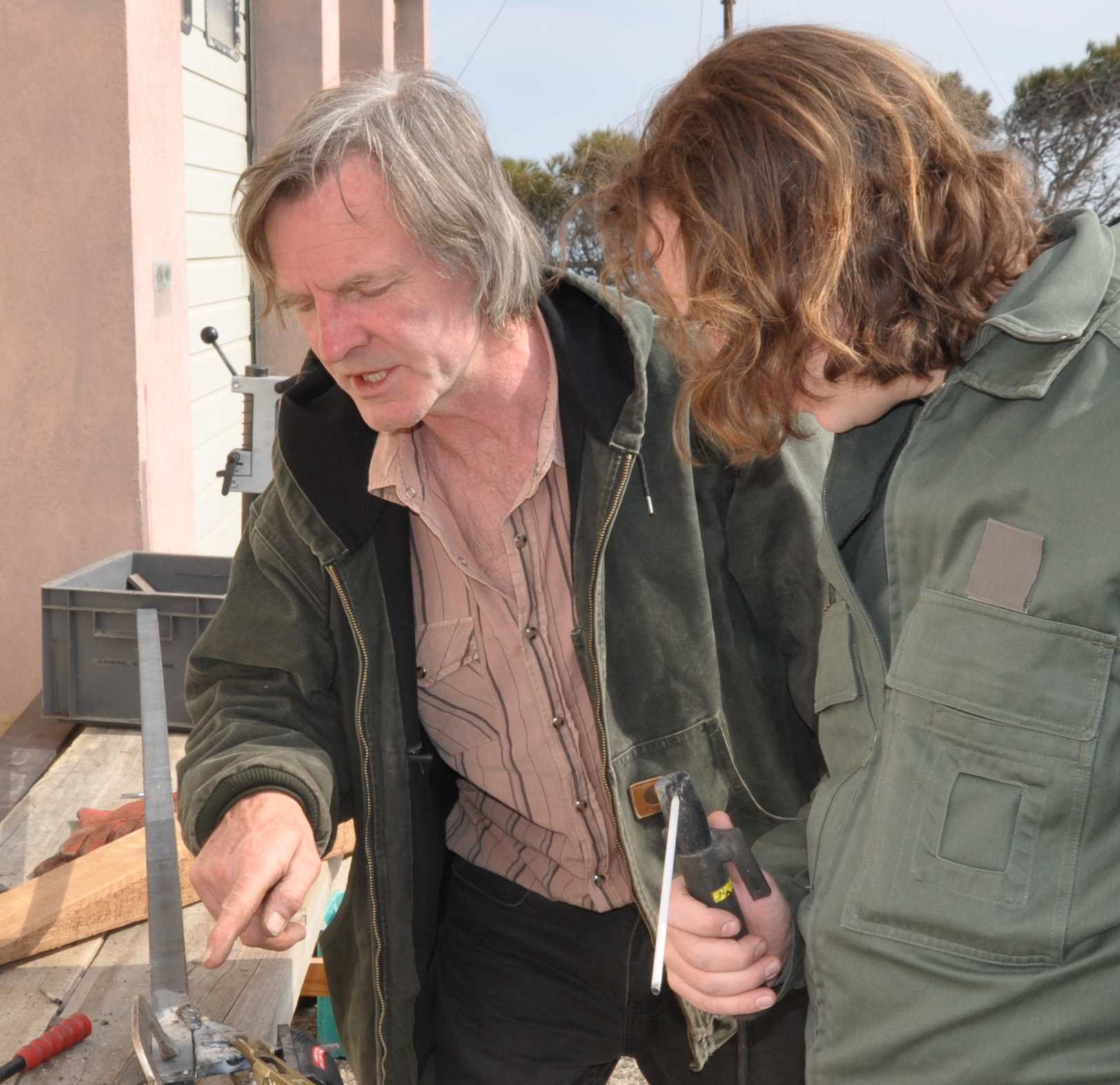 Renaud tries some welding.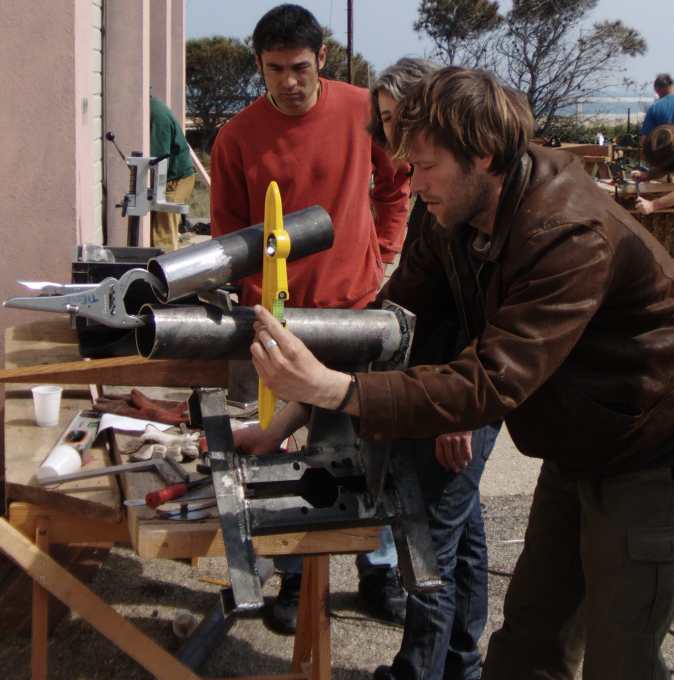 Antoine checks that the tail hinge is straight above the yaw hinge.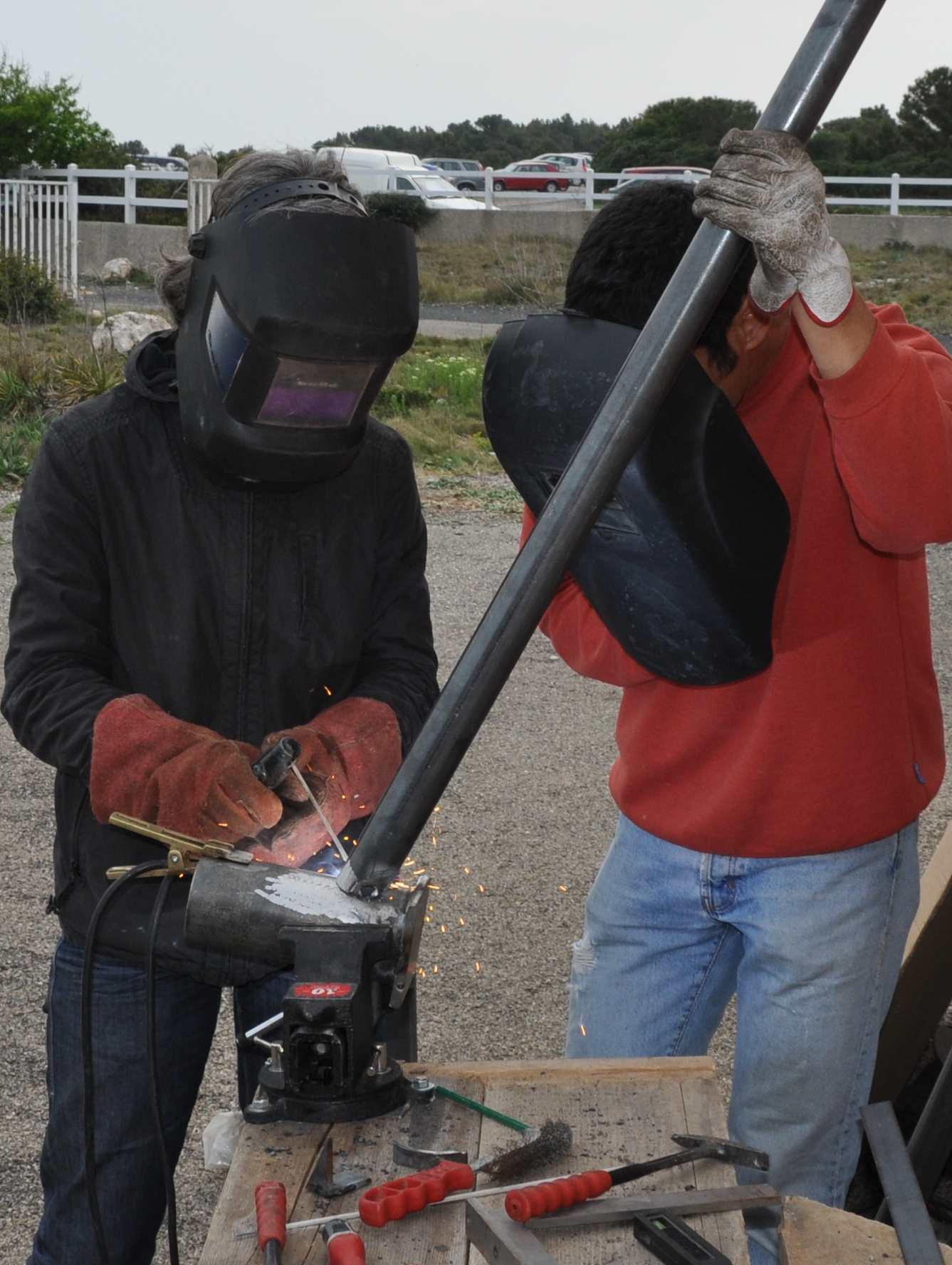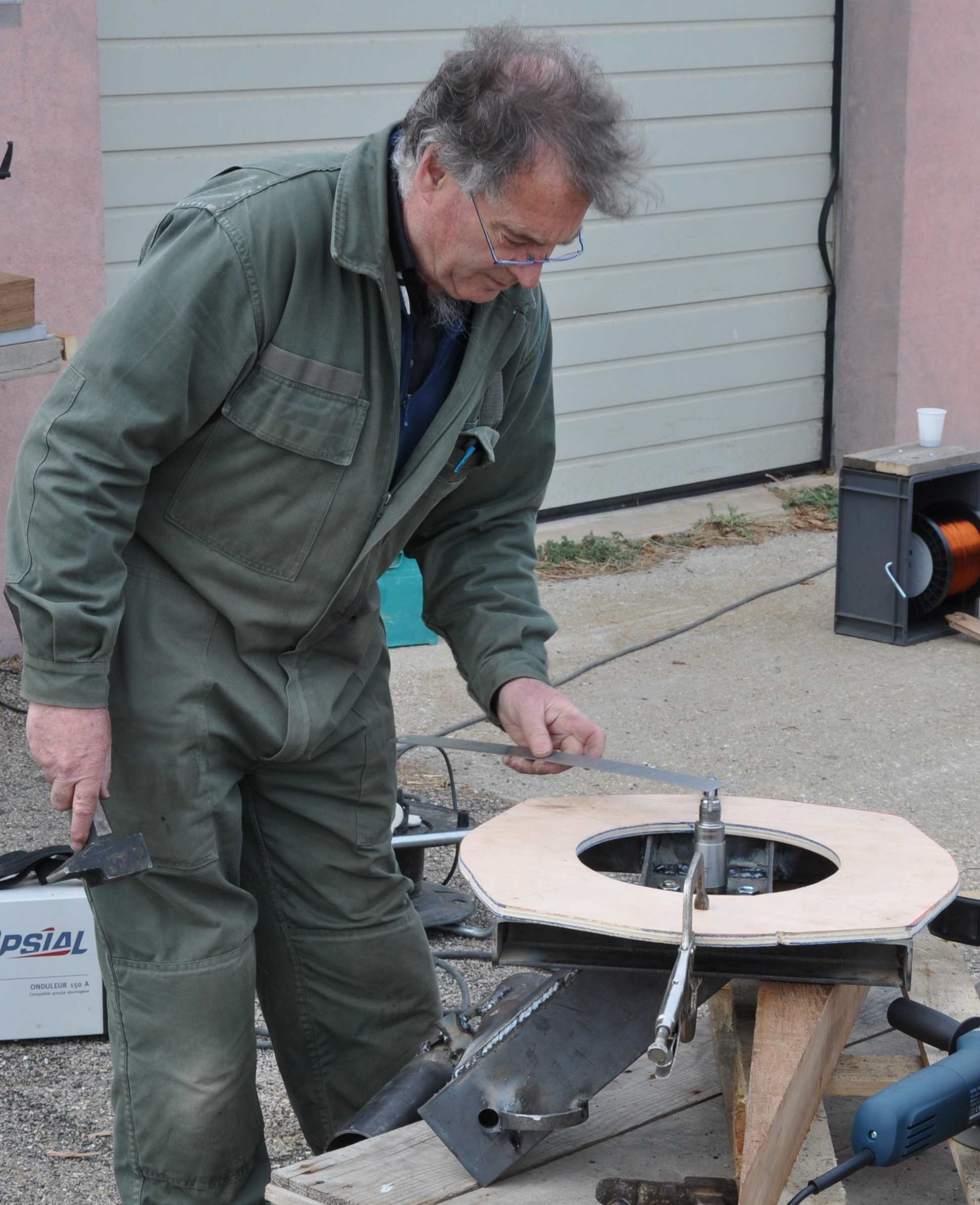 Paul sets the template for drilling the stator mount holes.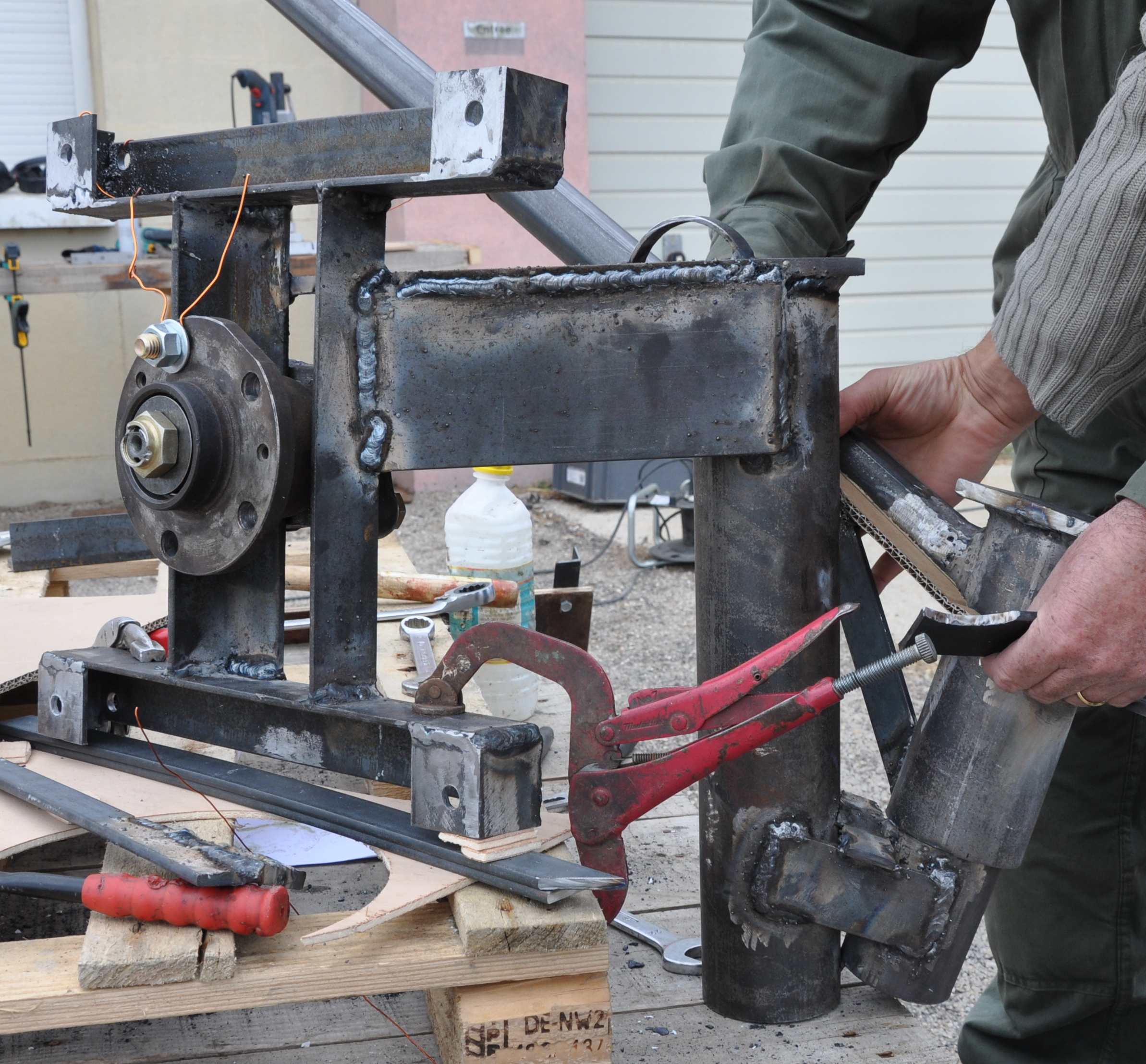 Welding the tail stops.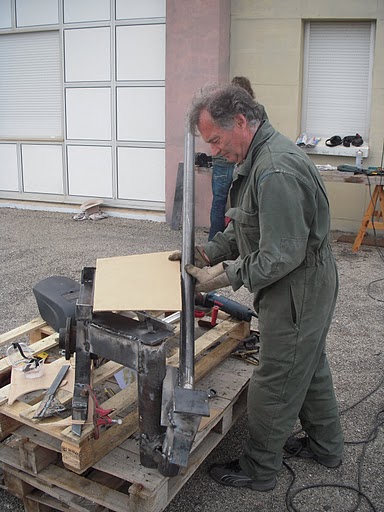 The template is cut at 5 degrees to set the tail position.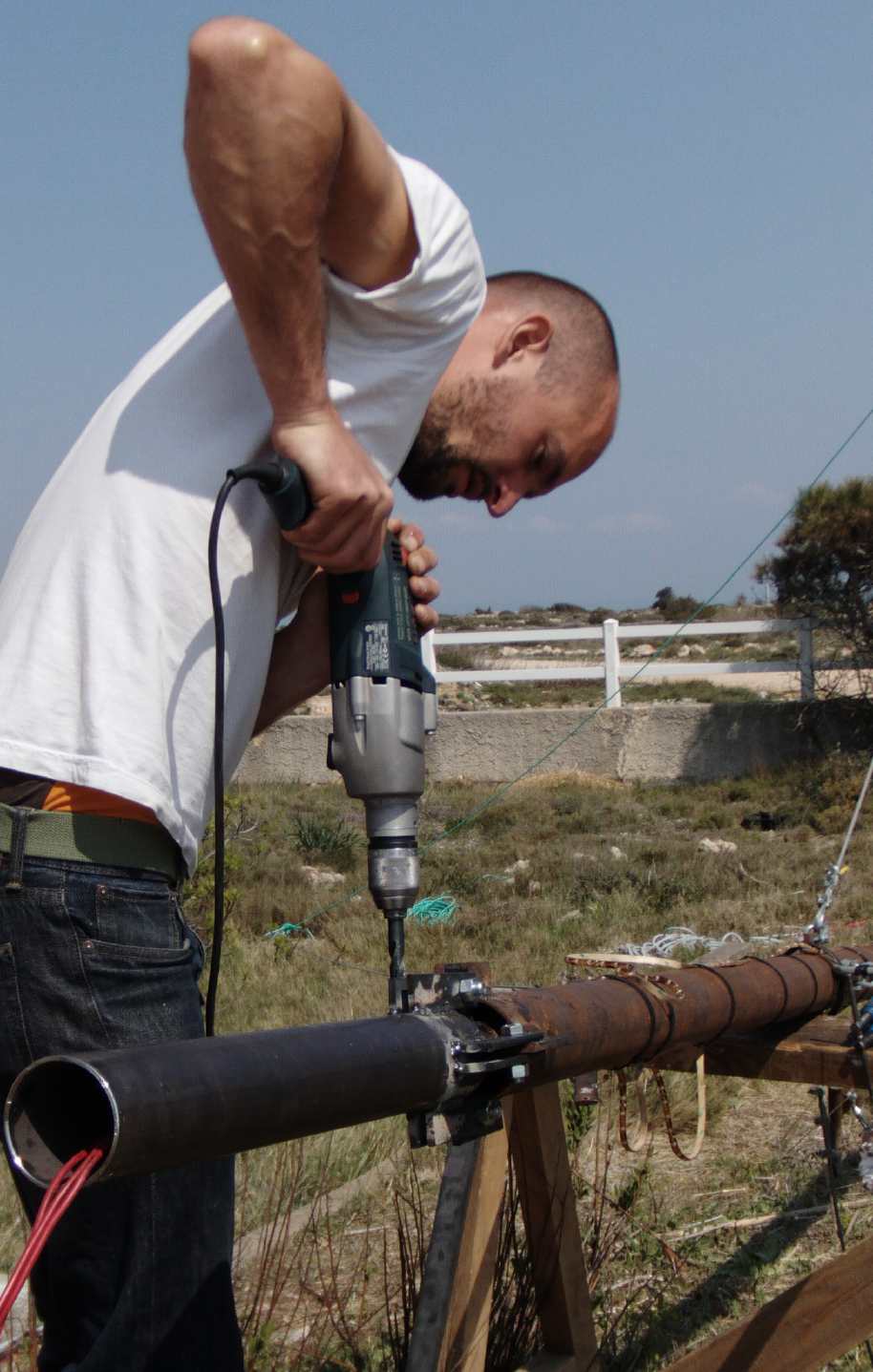 Augustin fixing the tower adapter to the tower.