Electrics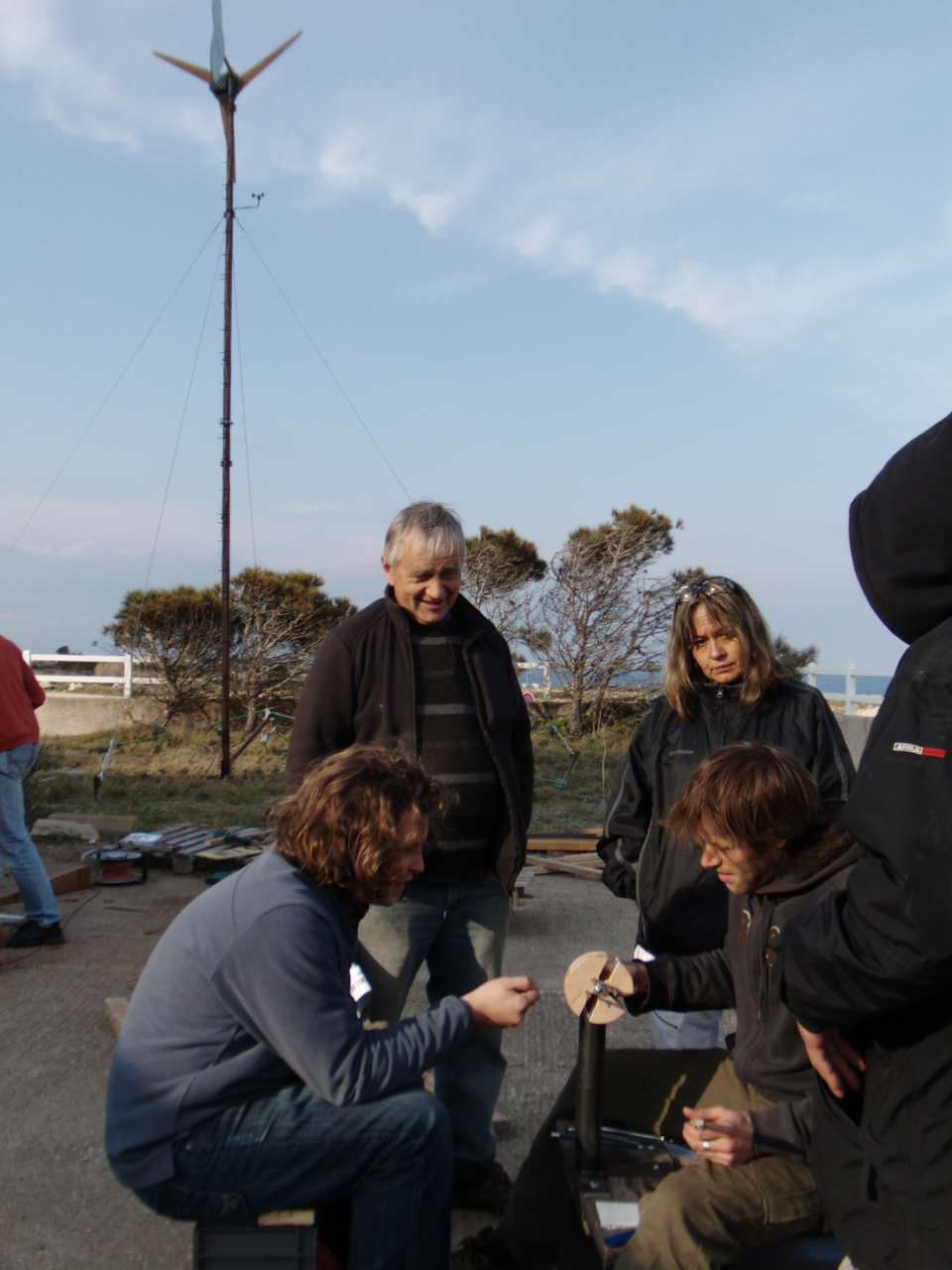 Francois and Aleda watch Renaud and Antoine wind a coil. We used Eddy's special set-up.
The gizmo with 3 holes ensures constant tension in the wire.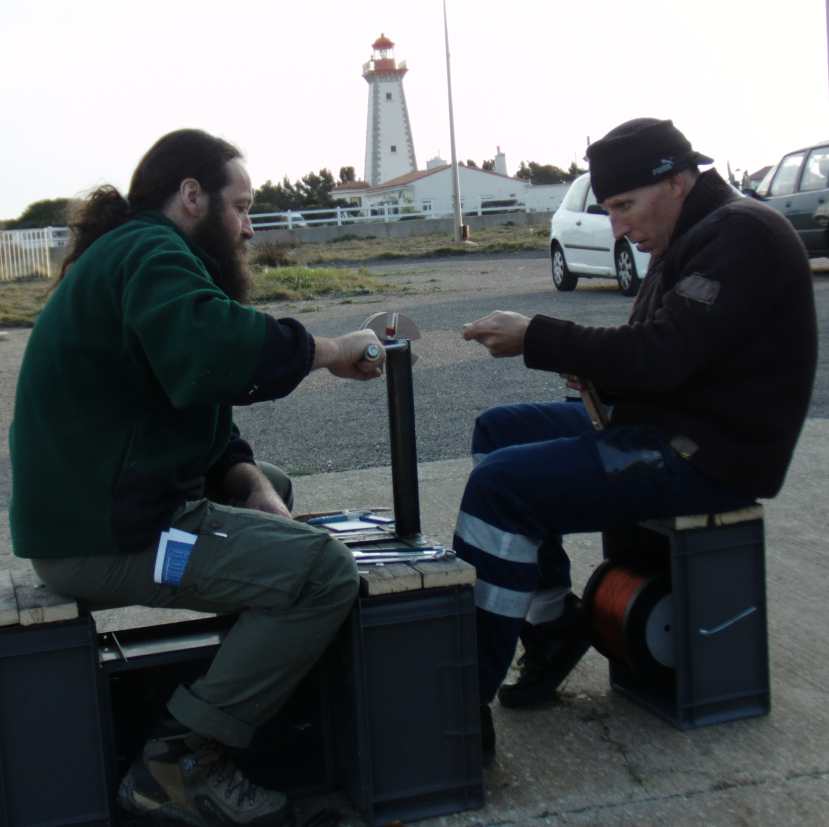 Renaud and David take a turn. The nearby lighthouse is really cool.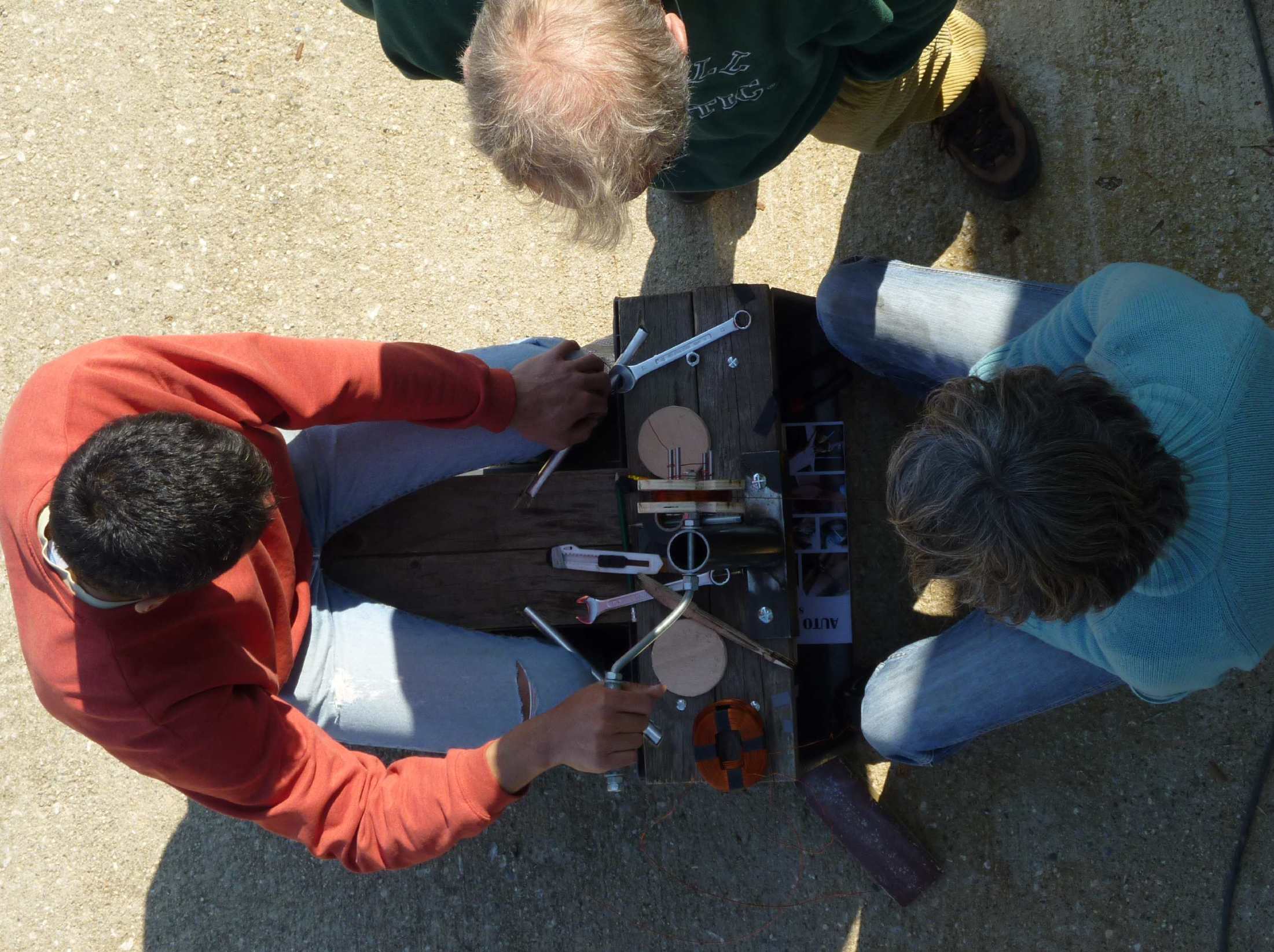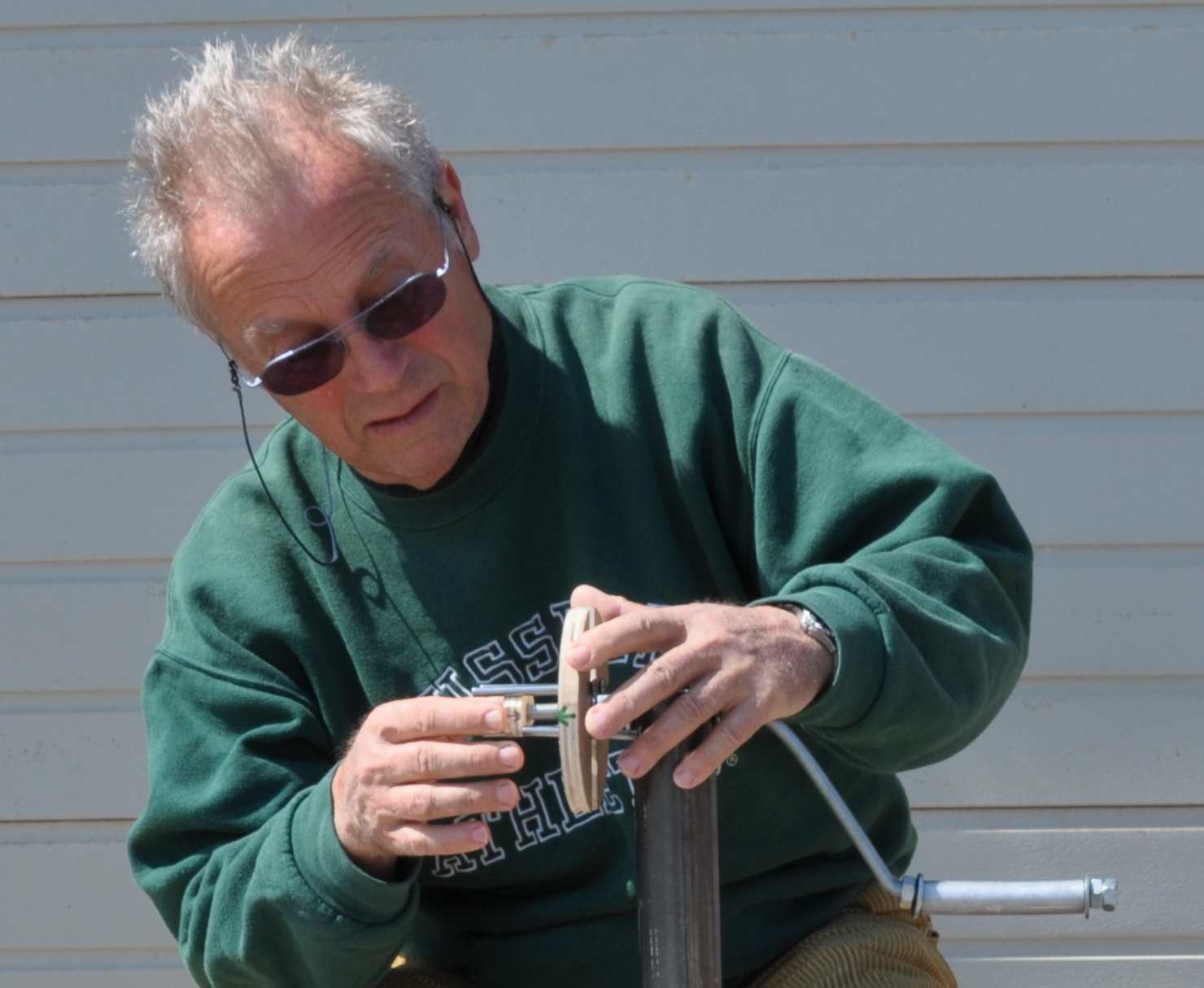 Andre fits the spacer. We tried several spacers until we had the perfect coil thickness and width.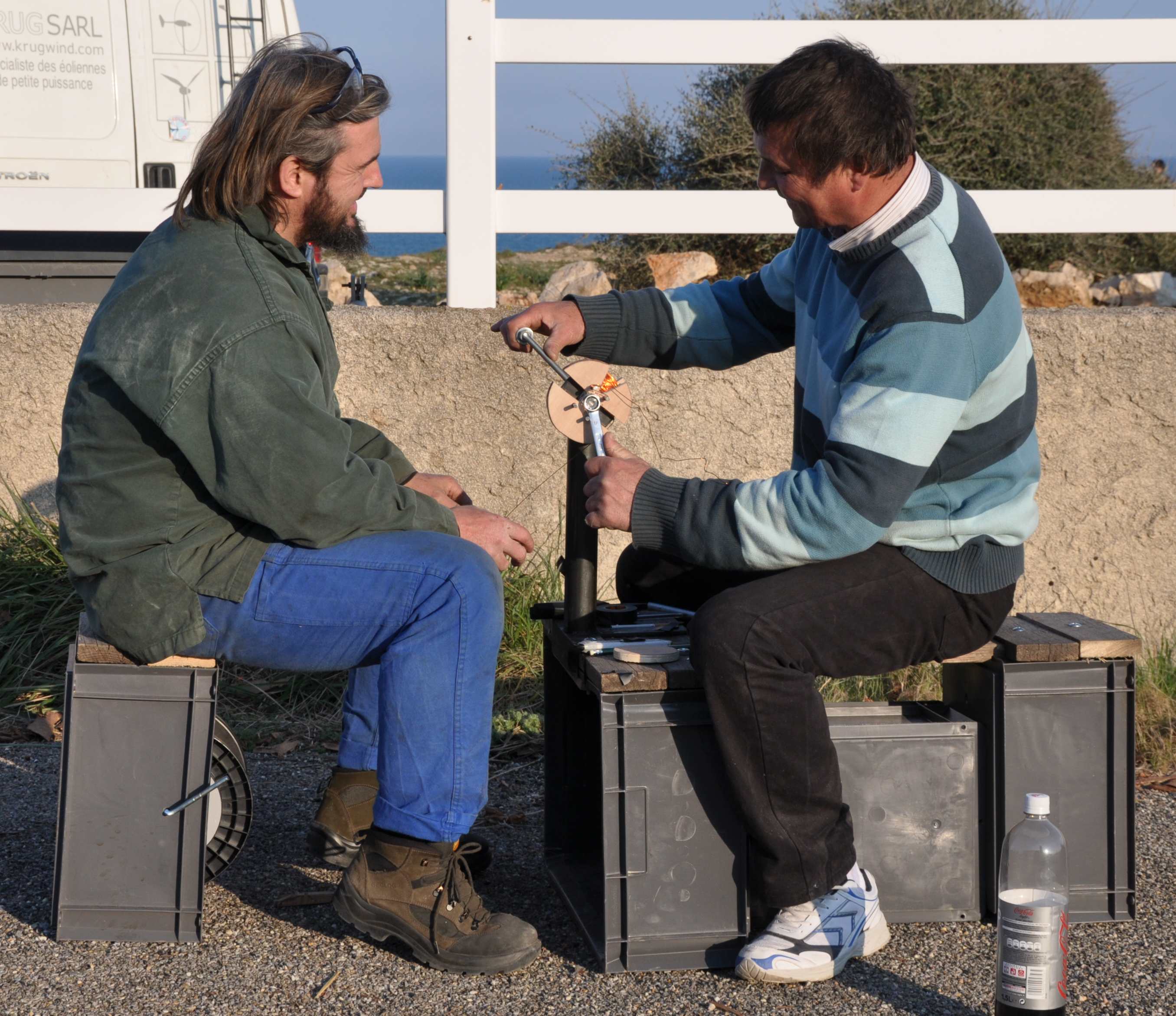 Eddy and Dominic.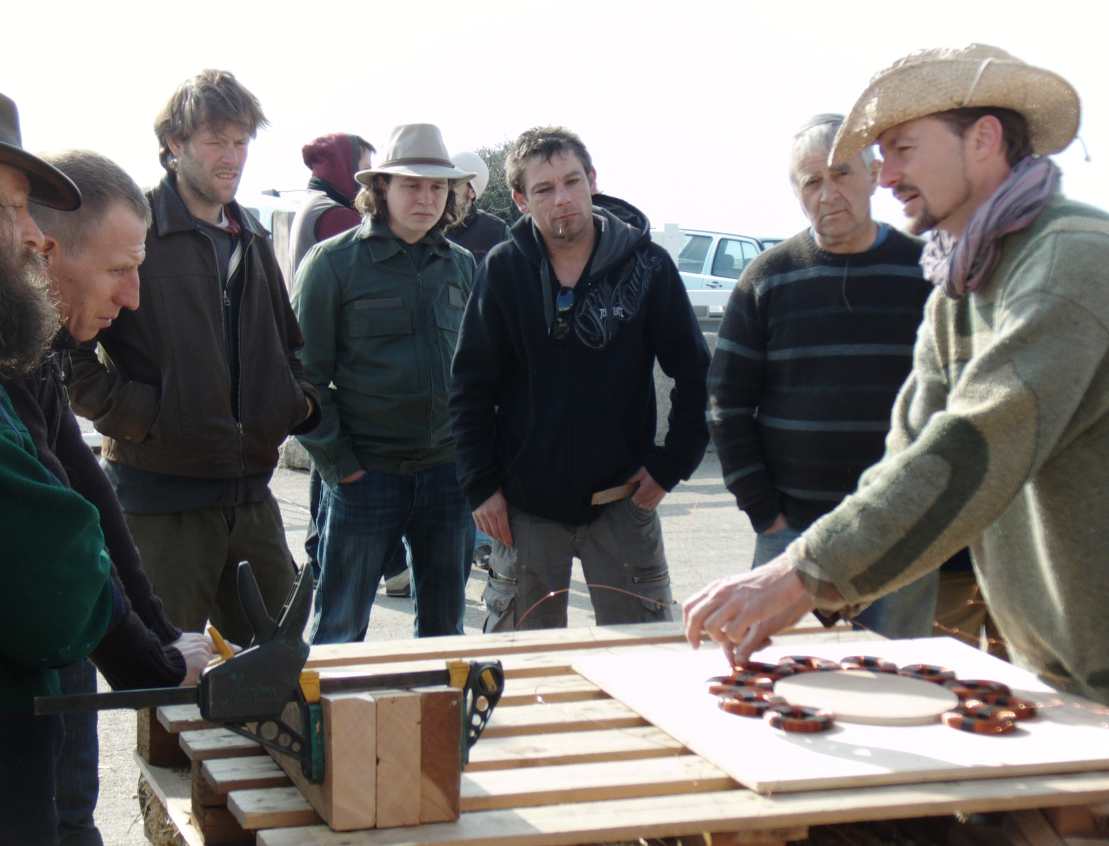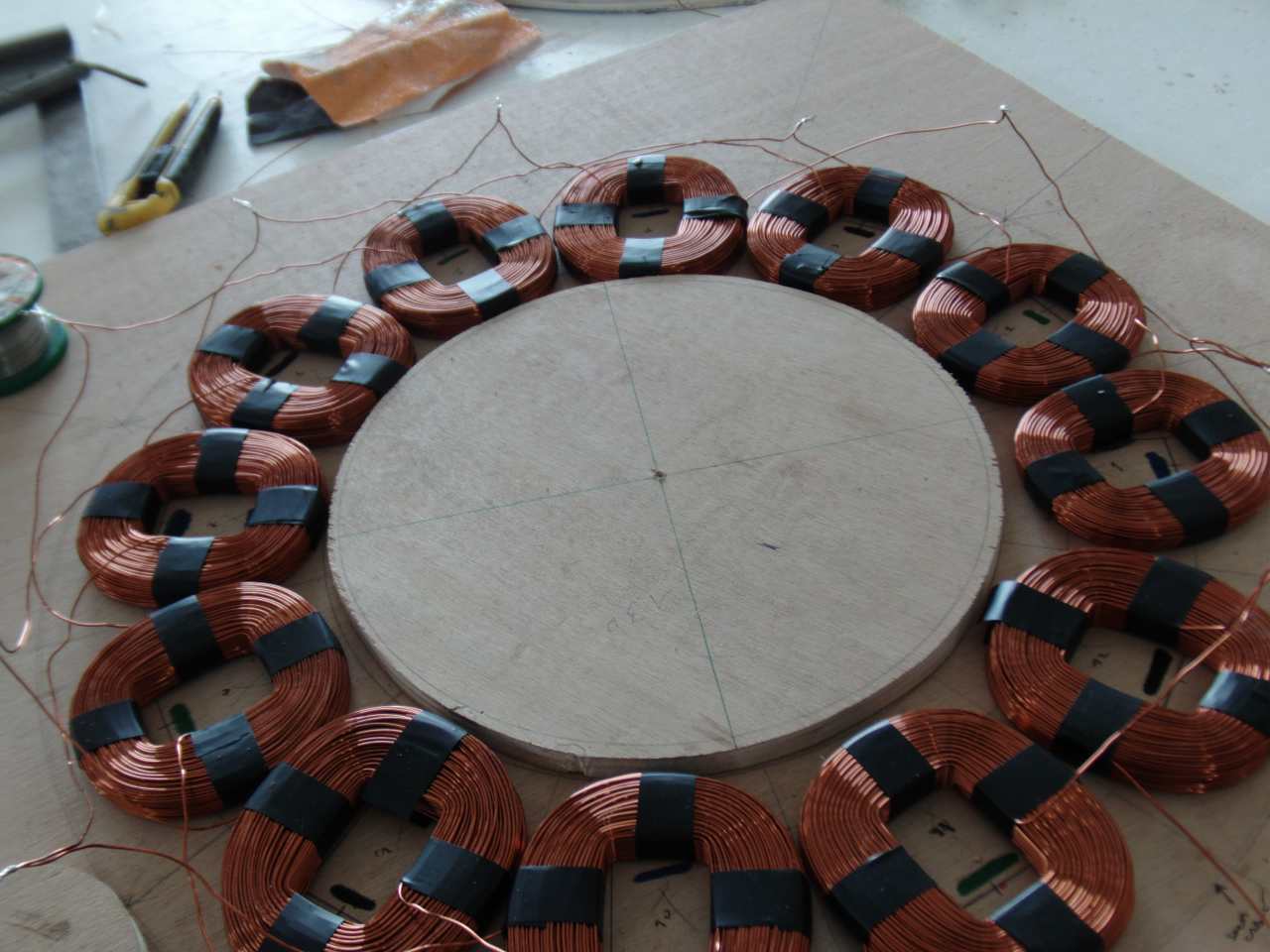 The coils fitted the stator perfectly.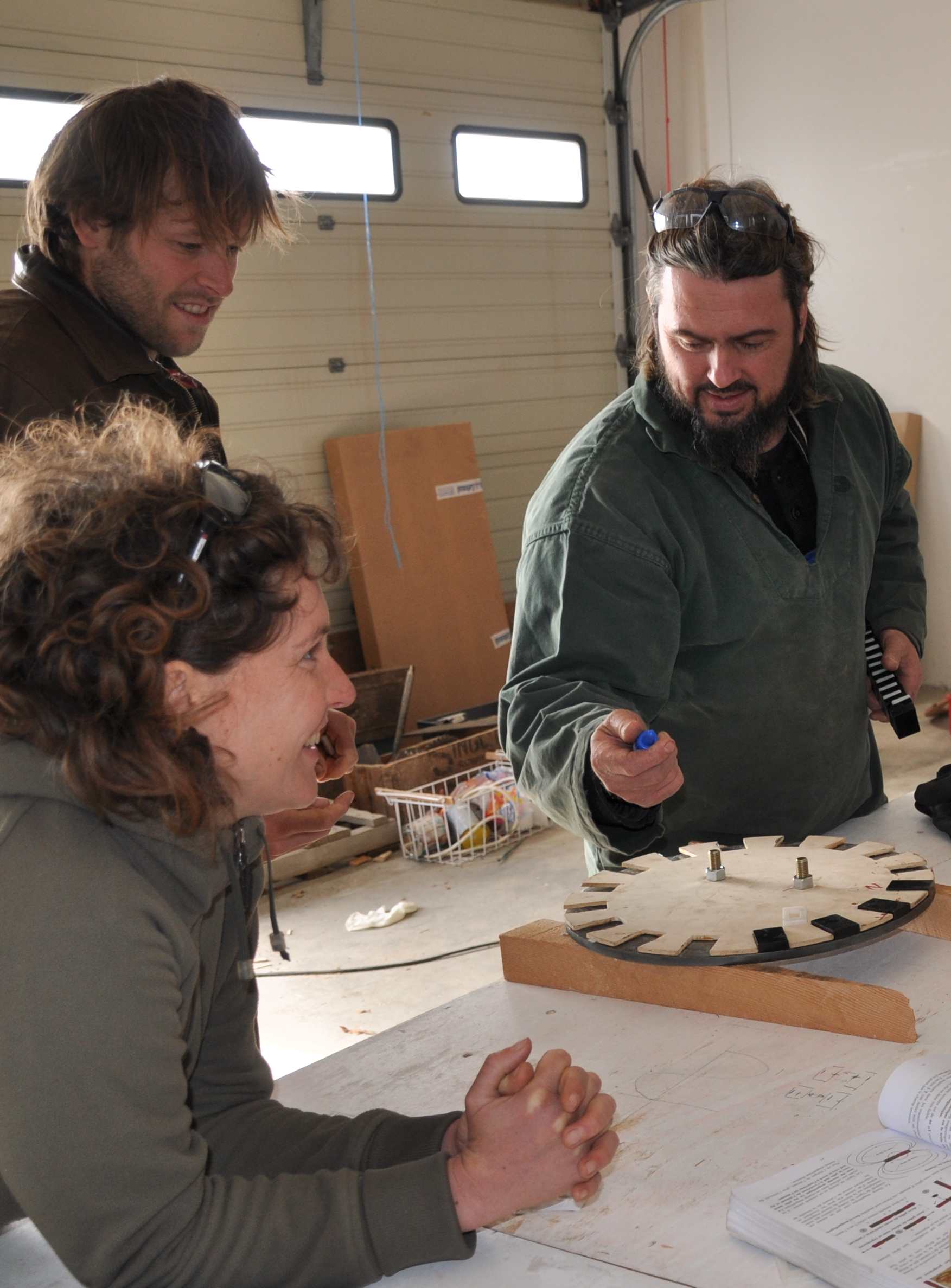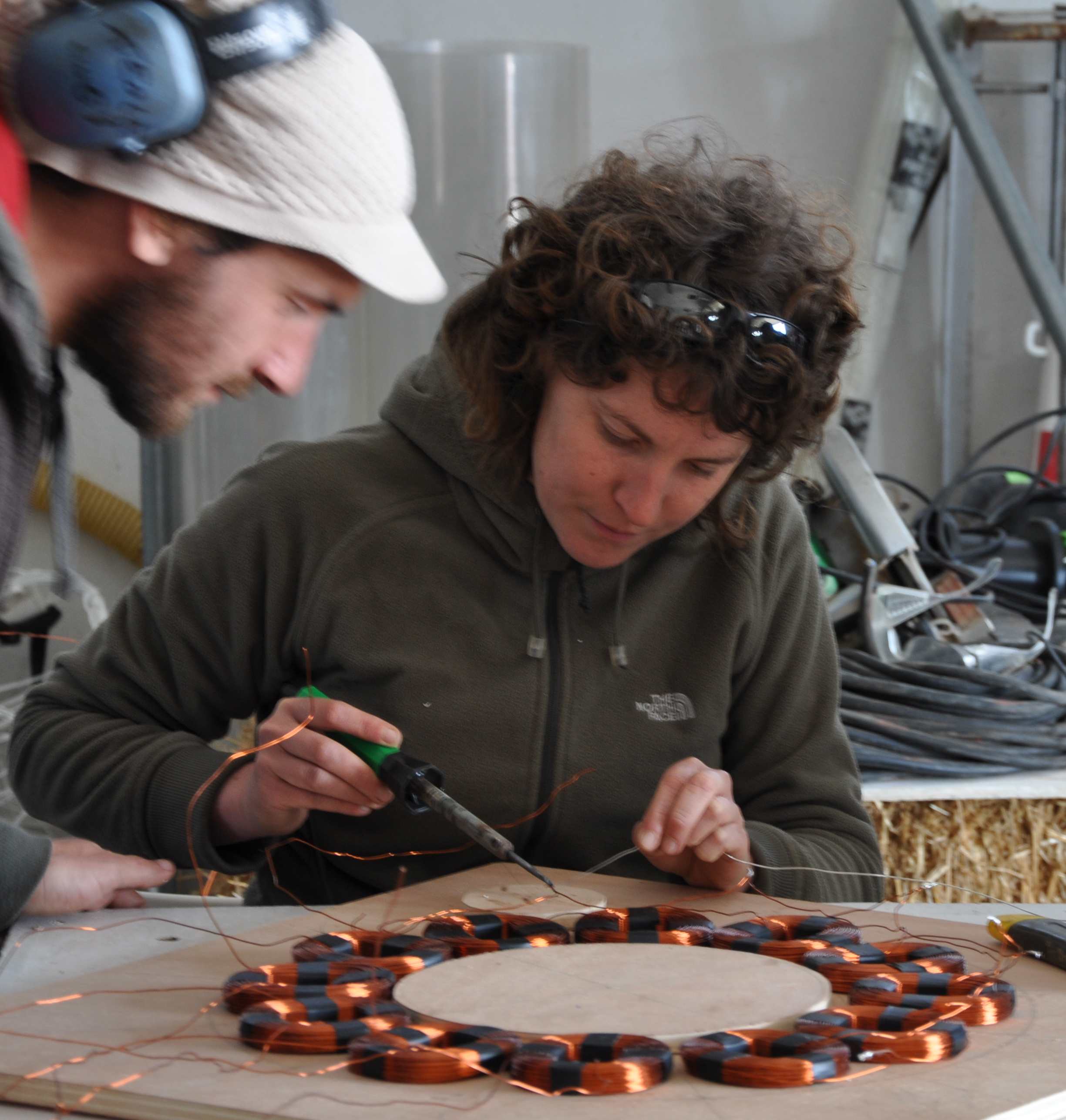 Sophie solders the wires for the 3600 grid tied turbine.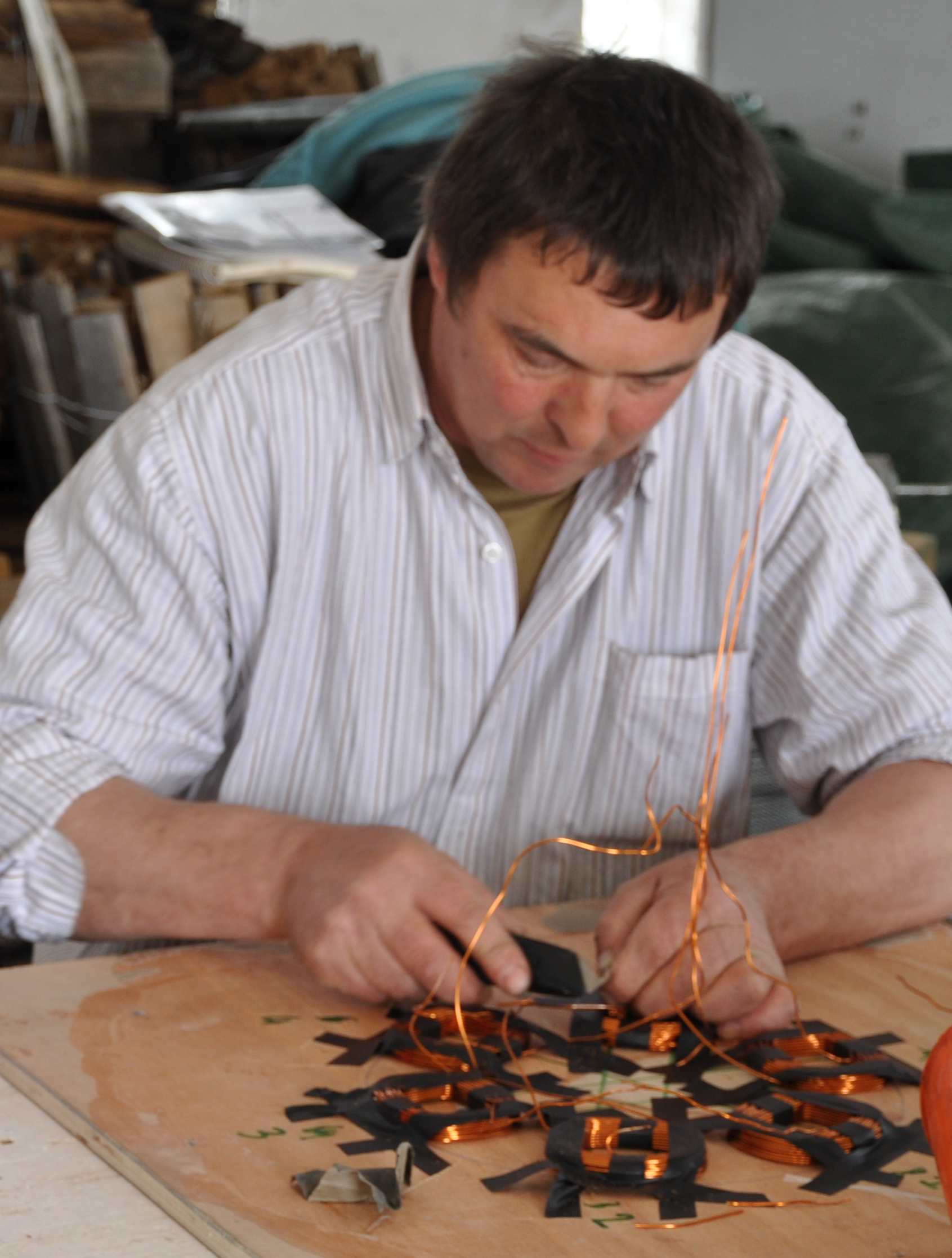 Dominic does the smaller 12-volt one. We fixed the coils in place with tape for the job.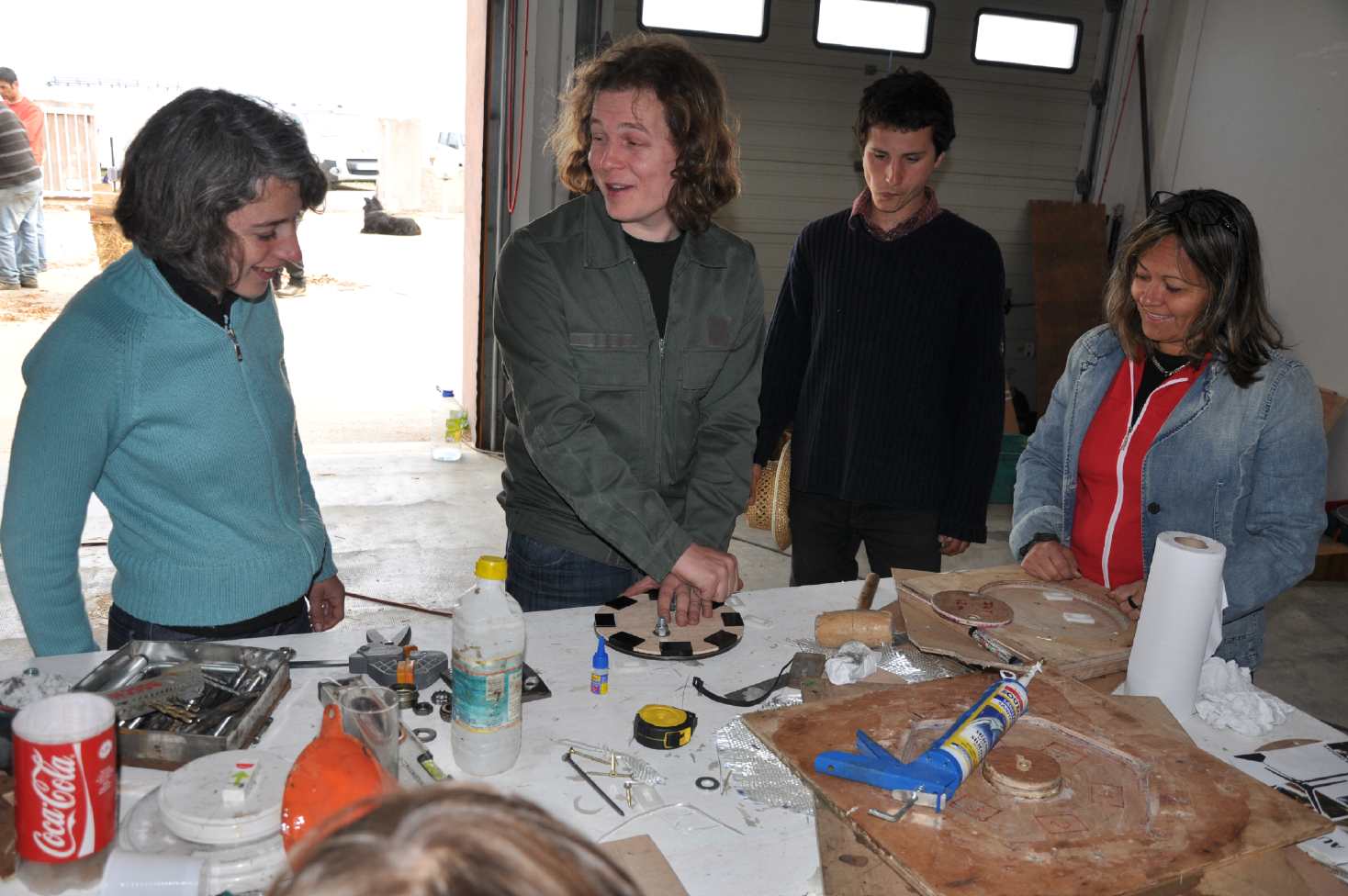 Anne, Renaud, Felix and Elida. The small turbine magnets being fitted.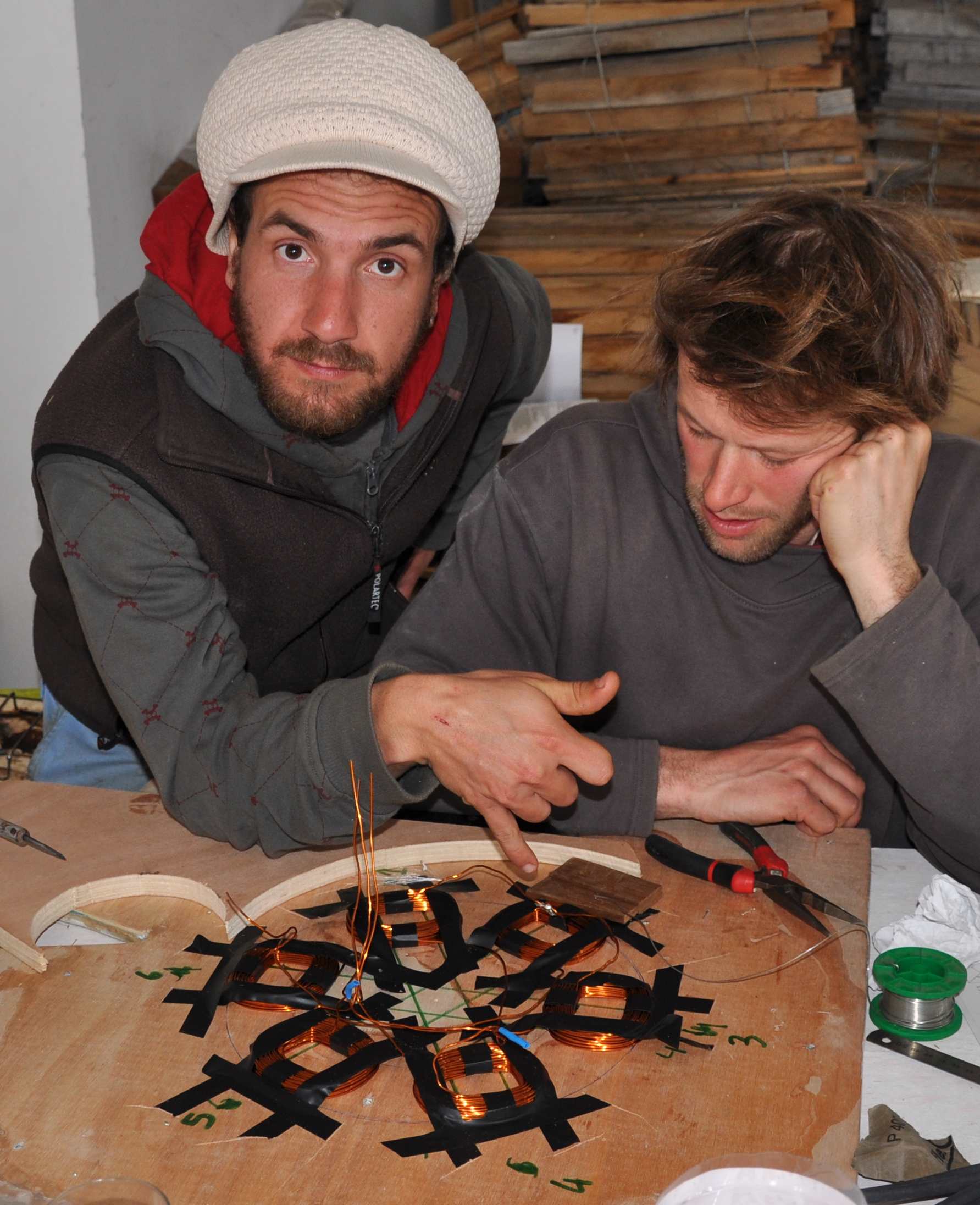 Thomas and Antoine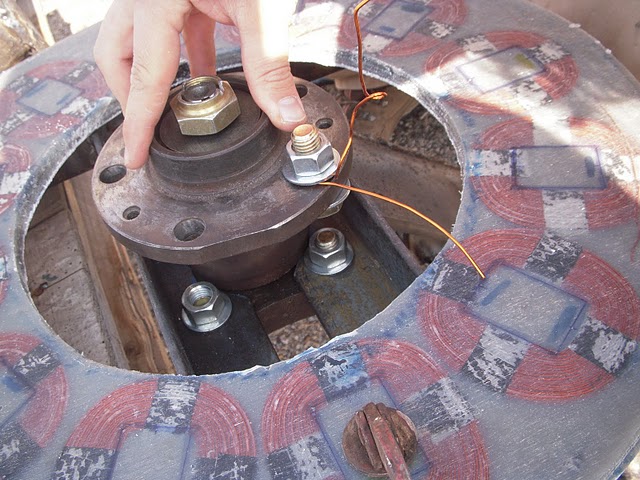 Checking that the stator is central.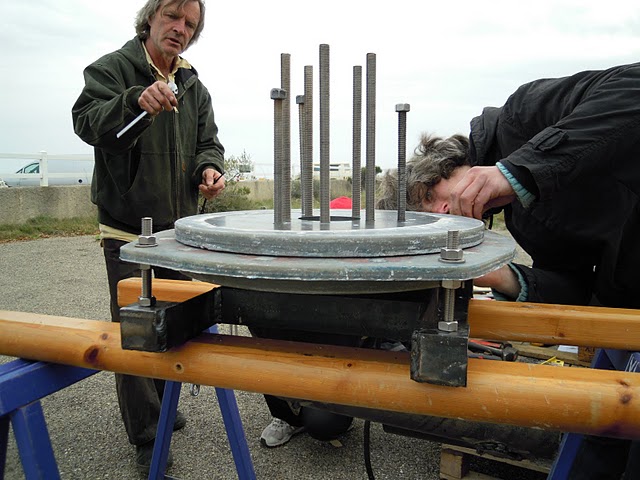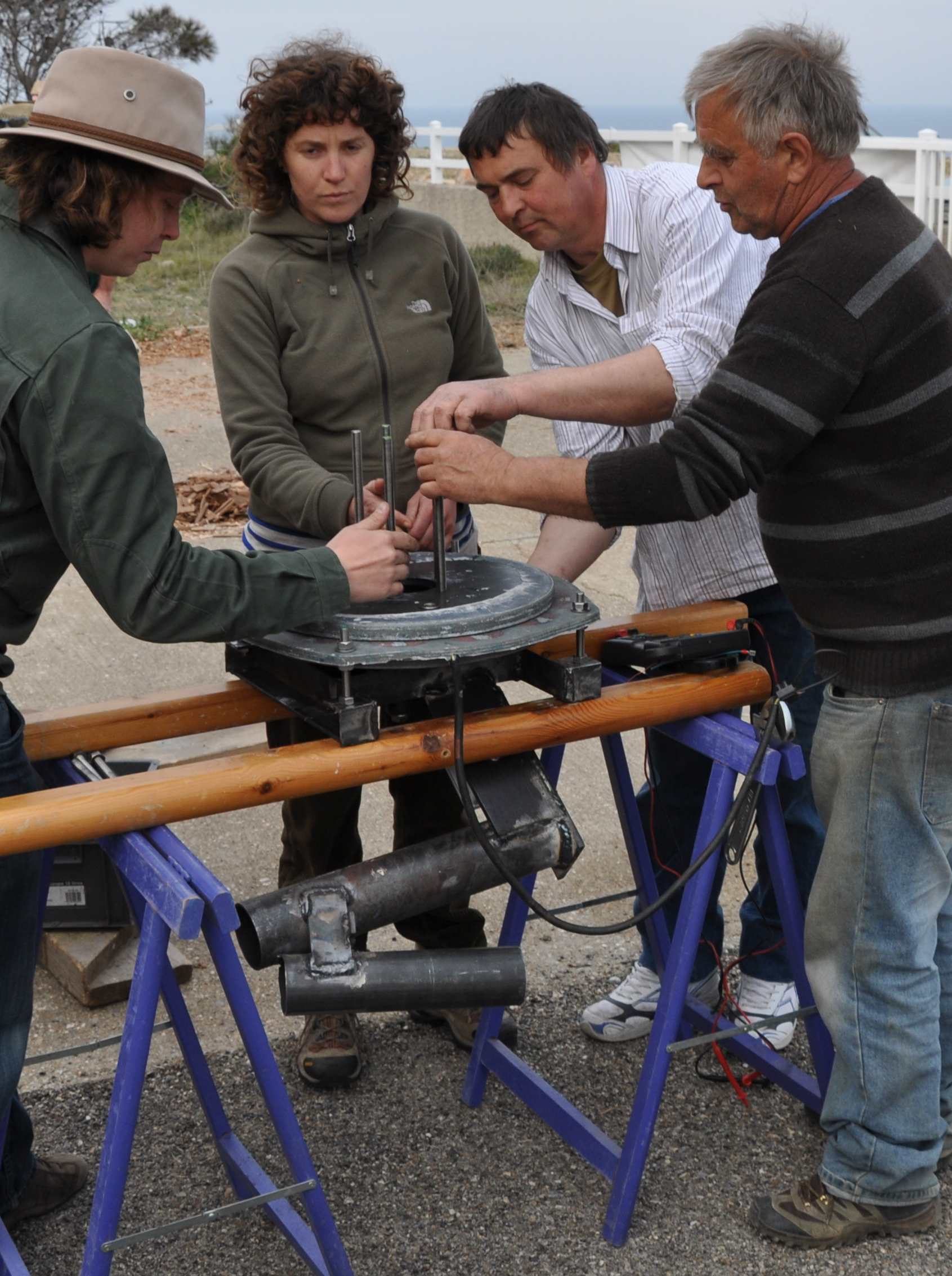 There is more about the alternator assembly on the main page.