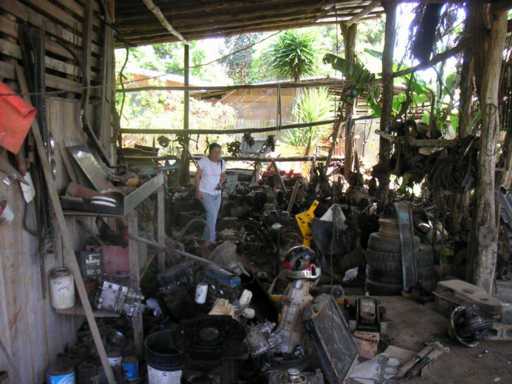 Vilma Rodrigues Morales (Durika staff) picks her way through vehicle scrap at a local used parts dealers yard as we search for a suitable wheel bearing for the alternator. We found it (below). Vilma said "I would never have guessed that was what you wanted!"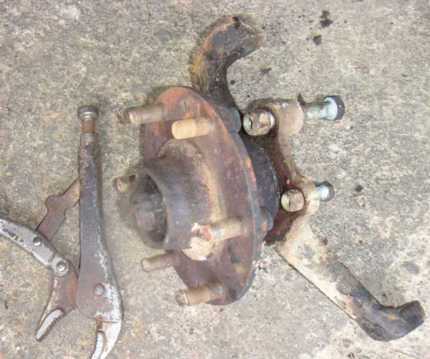 All I wanted was a substantial wheel bearing hub with taper roller bearings and some useful bolt pattern at the back to mount it.
We cut off the steering arms. The bearings were rather worn in fact.
It would have been simpler and cheaper to have got a new trailer hub from http://www.etrailerpart.com/hubassemblies.htm
---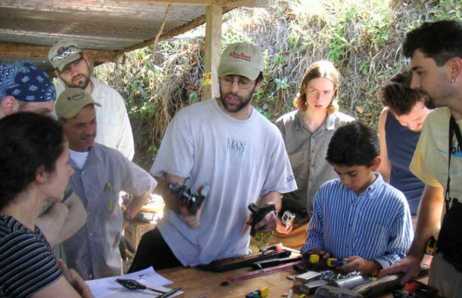 Brian Vick shows us the disassembled hub. Below, Kyle Childress cleans the bearings themselves in fuel oil.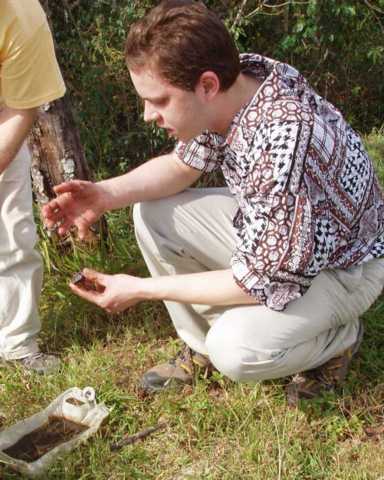 ---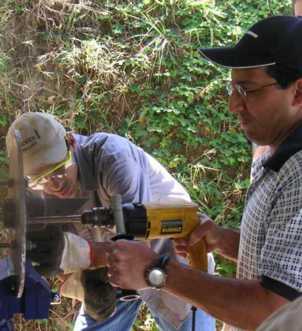 Ivan and Sergio drilling out the the magnet rotor disks. We had the plates flame cut from steel plate at a local engineering workshop.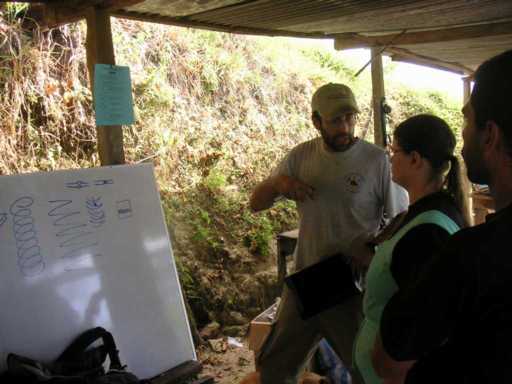 Brian explains to Nona how to weld.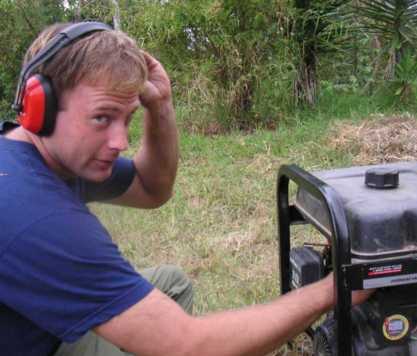 Amos holds down the throttle on the petrol generator so that the buzz box welder can have the absolute maximum power (just enough!).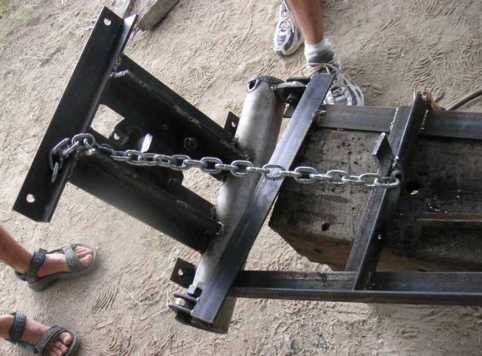 The completed frame. Yaw tube in the centre rides on the tower top.
The alternator frame is on the left.
Note the use of 3/4" bolts for tail hinge pins on an include axis.
The chain is the low-end stop for the tail.

---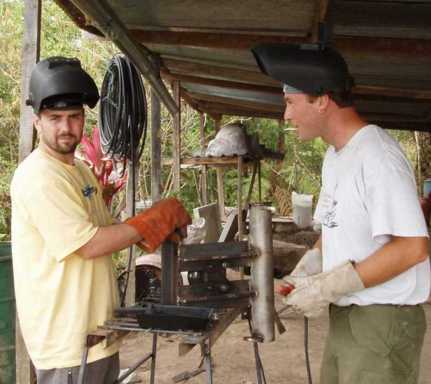 Guillaume and Amos in the welding workshop.

---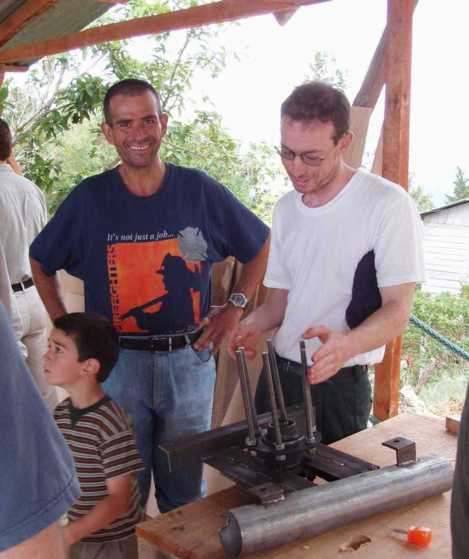 Carlos Emanuel and Aaron admire the completed fabrication.
---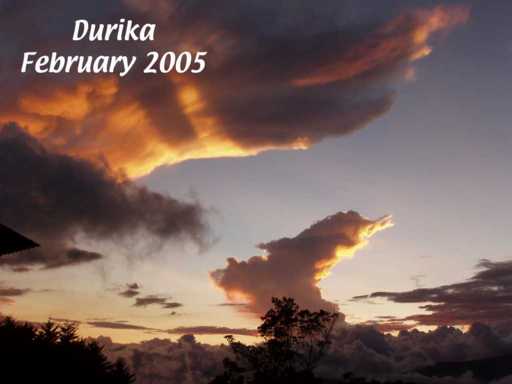 Back to the main page