Wind turbine construction course at Krug SARL, Limoux, France, 15-20 November 2004
ASSEMBLY AND TESTING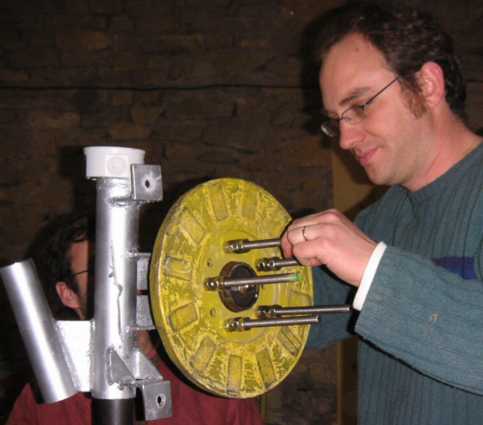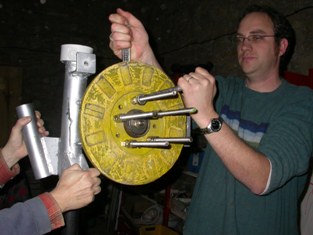 Olivier fitting the alternator components to the frame. They went together beautifully.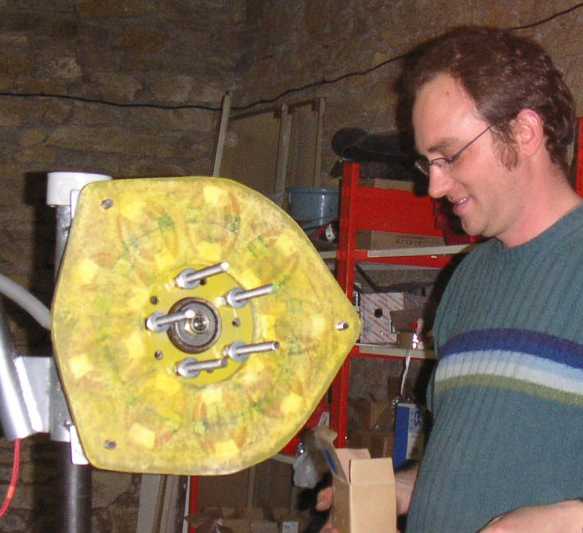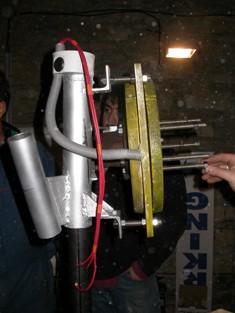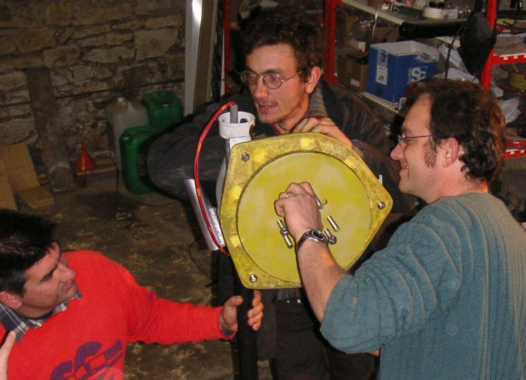 ---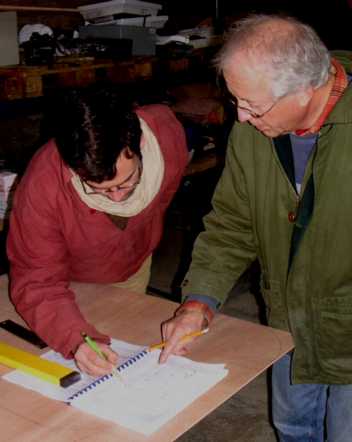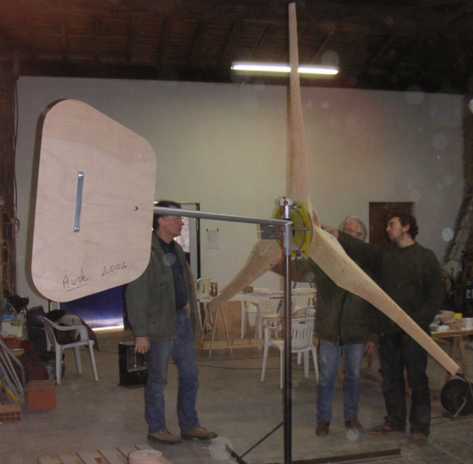 The tail was slightly larger than the usual, to match the larger blades.
---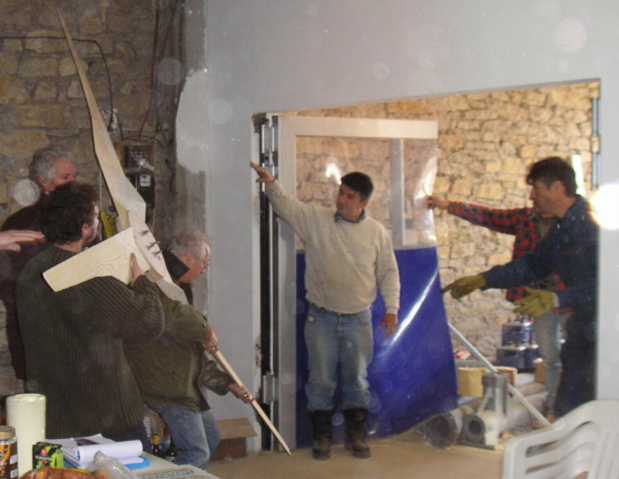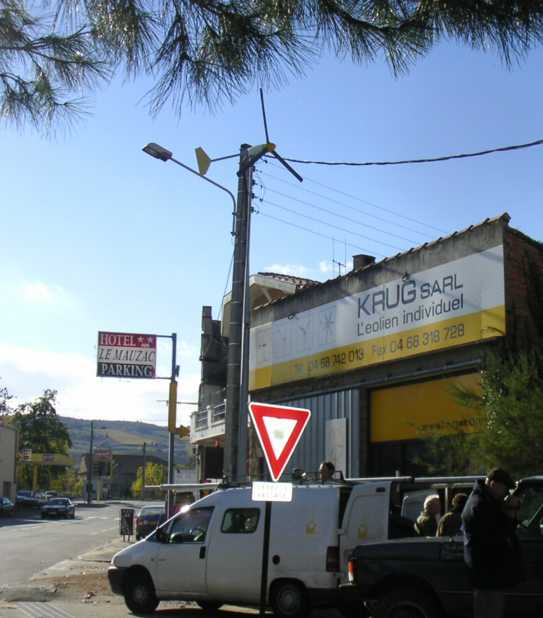 We took it out in the sun, and set off to the airfield to erect the tower.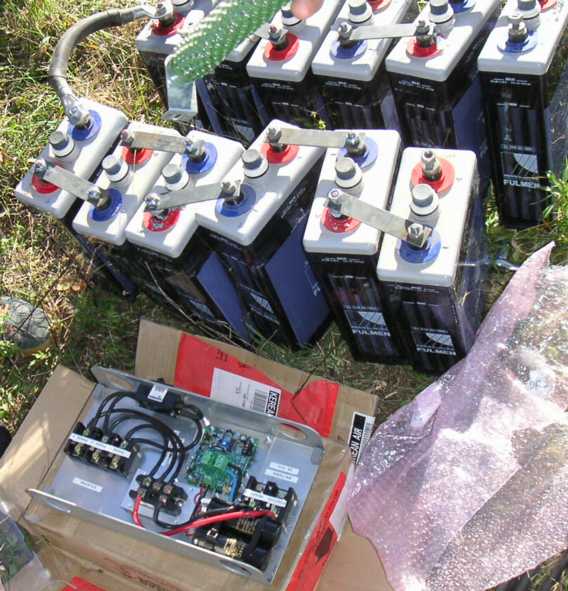 The controller and batteries. The controller (left) contains a rectifier, a brake switch and a diversion load controller.
---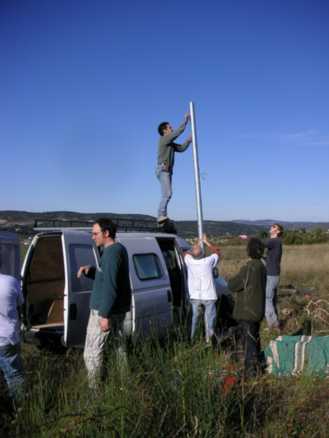 Erecting the gin pole.
---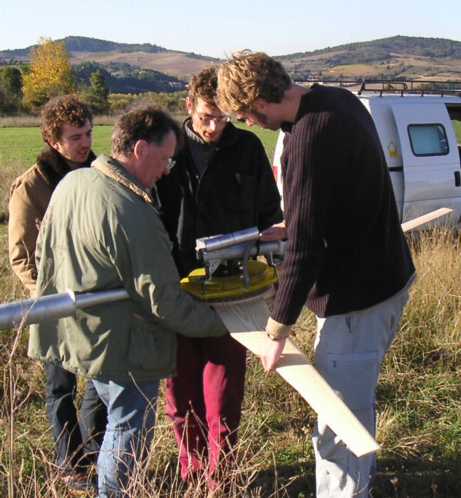 Sliding the machine onto the tower top.
---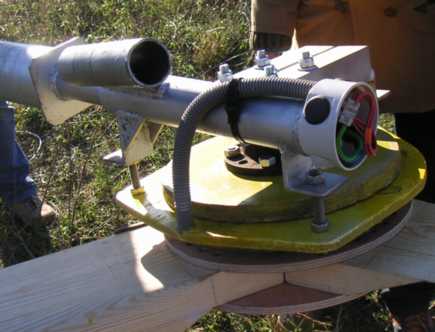 Here you can see how the wiring conduit reaches to the connection box on the tower top. This keeps the wiring simple, tidy and protected.
---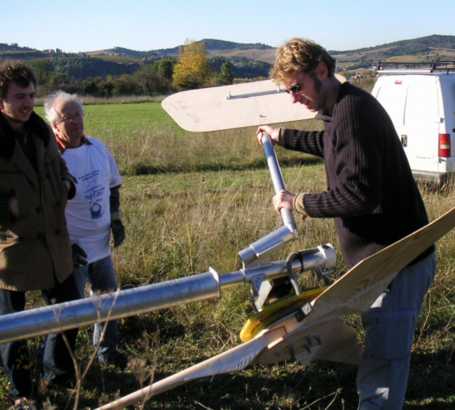 Jean Seb fits the tail.
---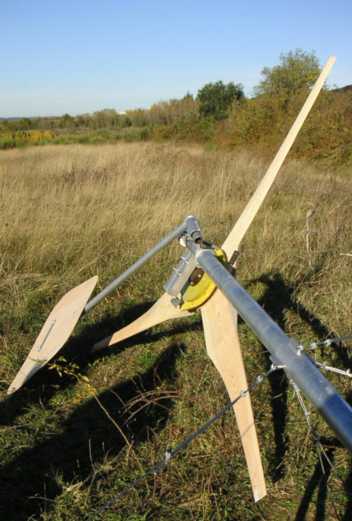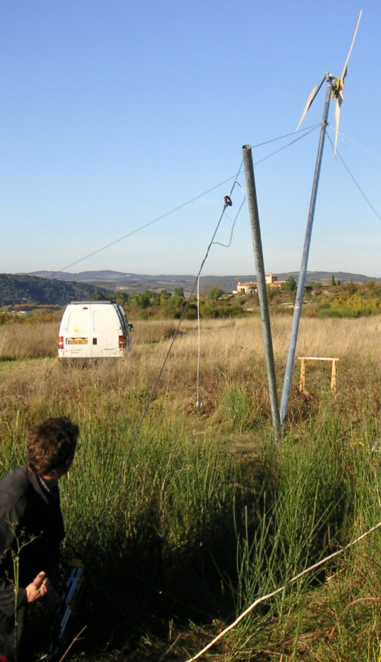 Thomas operates the hoist and the machine goes up.
---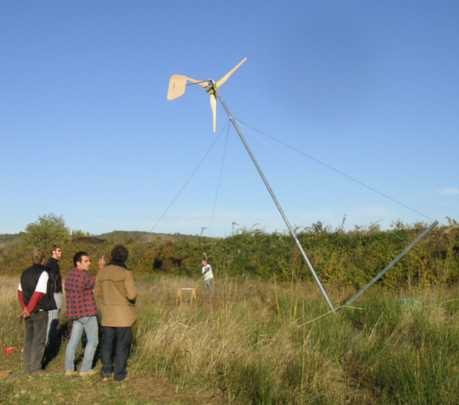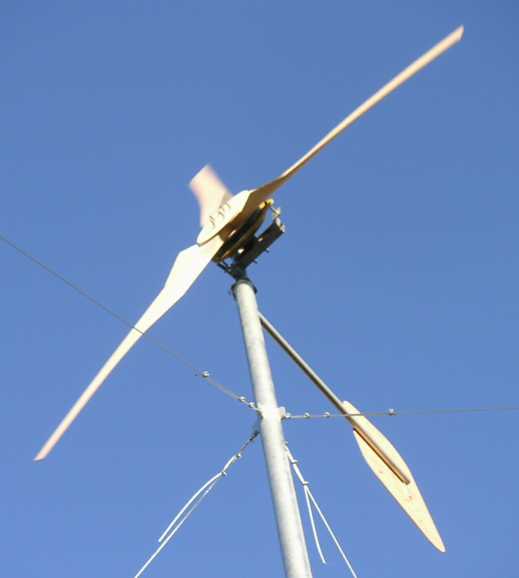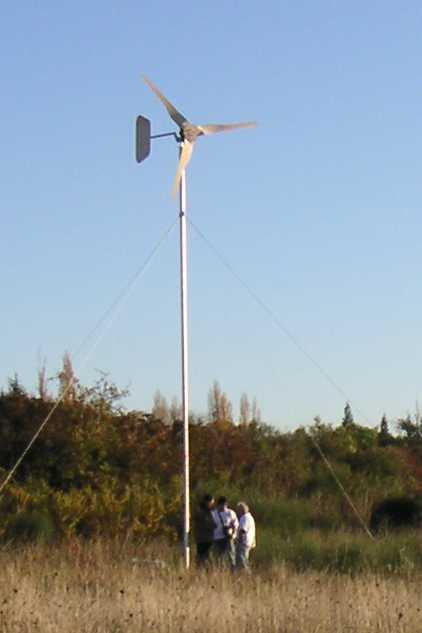 The machine was slow and very quiet. There was a little bit of wobble due to a warped blade tip.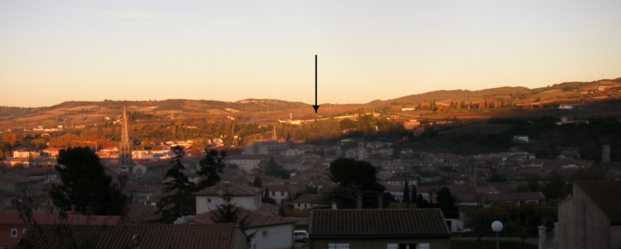 The test site is an airfield for microlite aircraft above Limoux.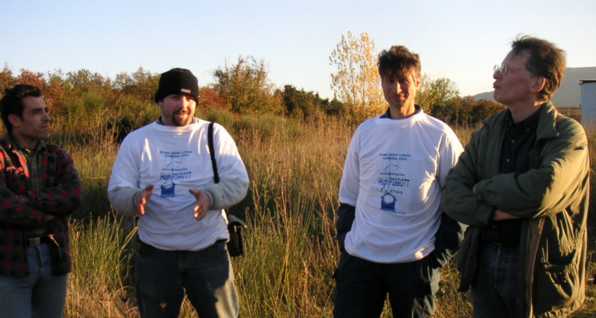 Feedback and discussion after the event.
---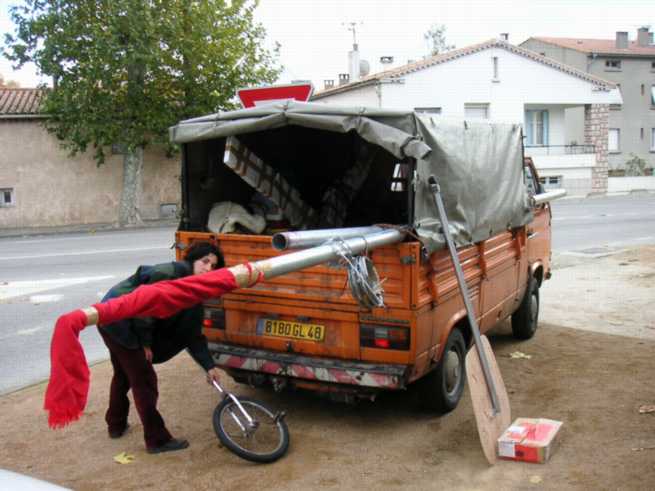 A lottery was held, and Thomas won the right to take the machine away. He paid the cost of materials.
This van also runs on vegetable oil.
---