Wind turbine construction course at Krug SARL, Limoux, France, 15-20 November 2004
STEELWORK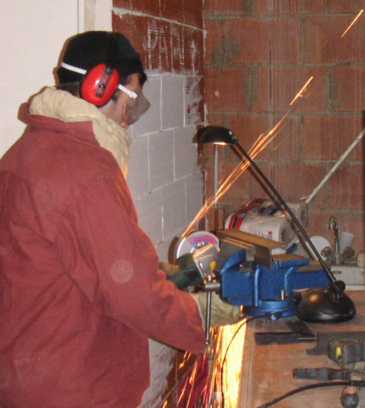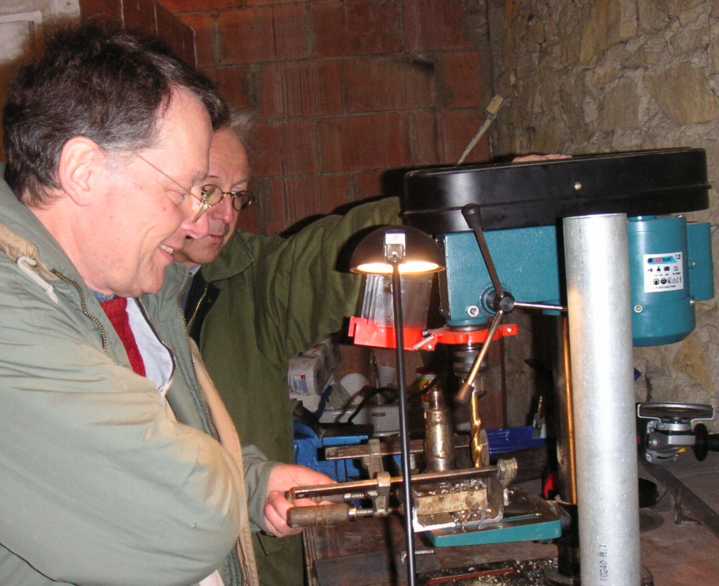 The metalwork took place in a separate area for safety reasons but it was a little bit cramped.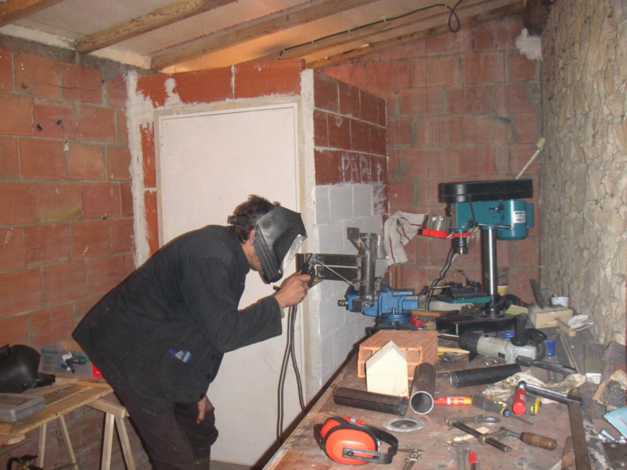 We had the disks cut and drilled elsewhere.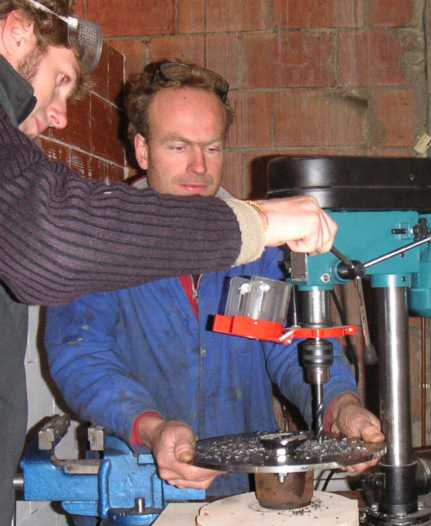 Joris and Jean Seb drilled the holes through into the hub flange.
Joris came to learn, but spent much of his time generously teaching welding. Joris also comes from Roulmafleur, and his truck runs on vegetable oil.
---

The hub was a large one off a Citroen truck. This gave me the idea to use larger blades.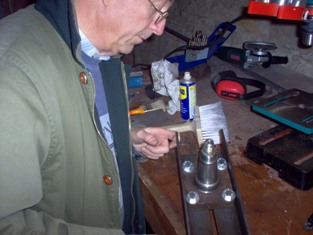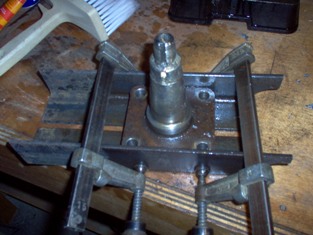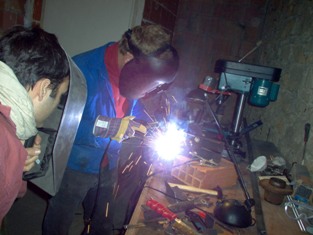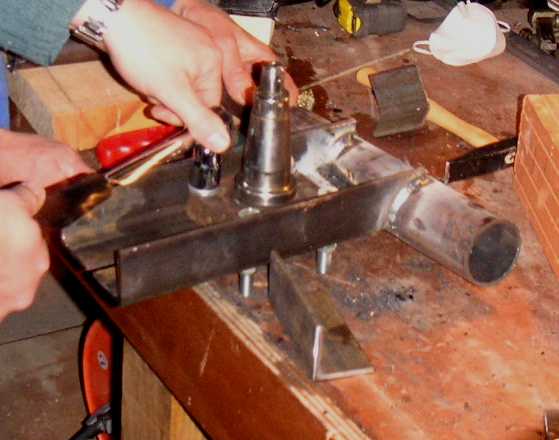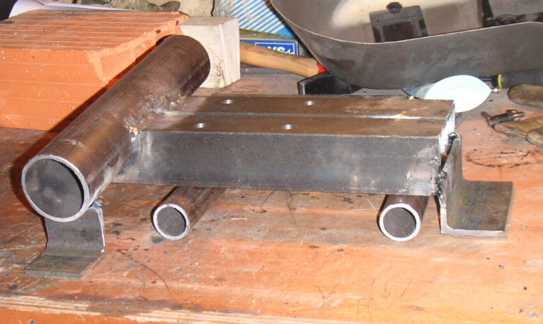 We used spacers under the frame to get the stator lugs sitting true.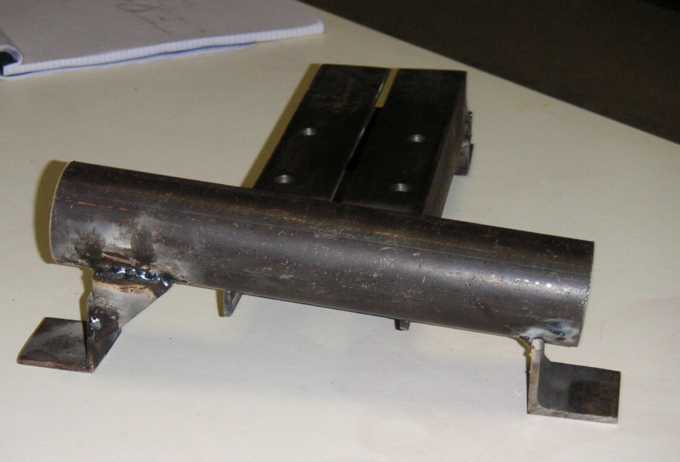 ---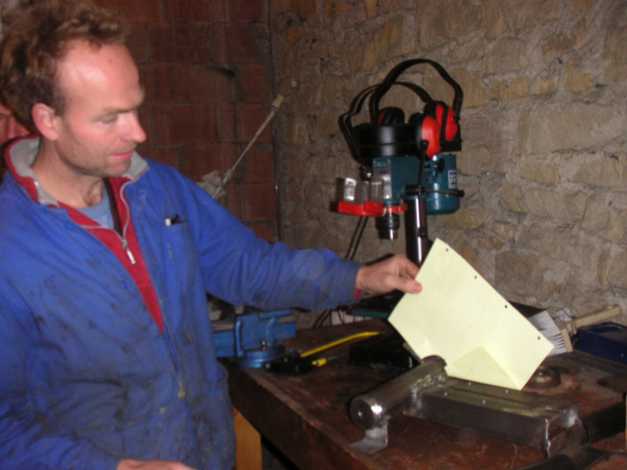 Joris prefers to use a paper template to set the tail angle.
---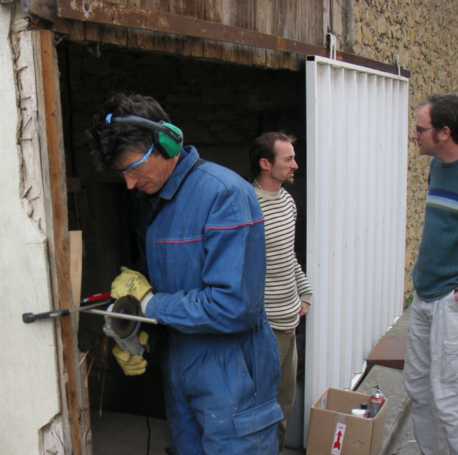 Serge cuts off lengths of threaded rod in the back lane.
---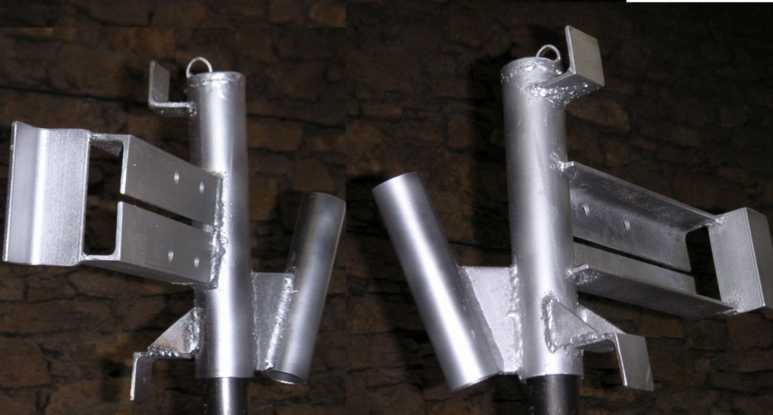 The completed frame. We sprayed it with Zinc spray. A quick, nice finish.
---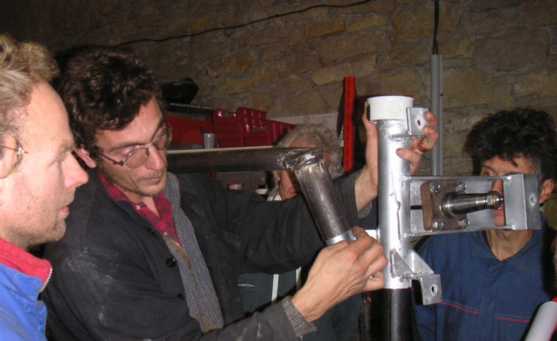 Thomas setting the tail up to mark the edges of the notch that will control its range of movement.