Resin casting page
---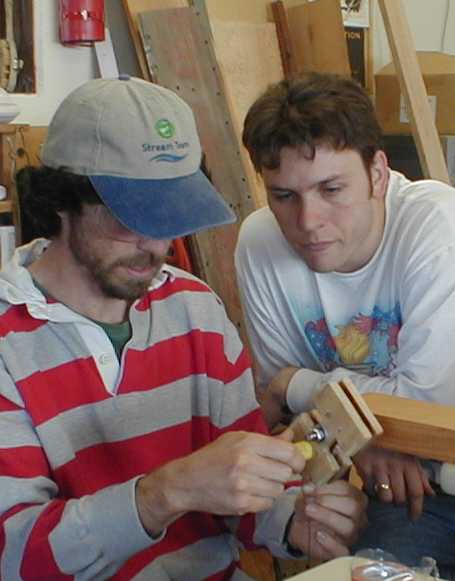 Mathias watches Sean wind a coil and keeps count for him.
---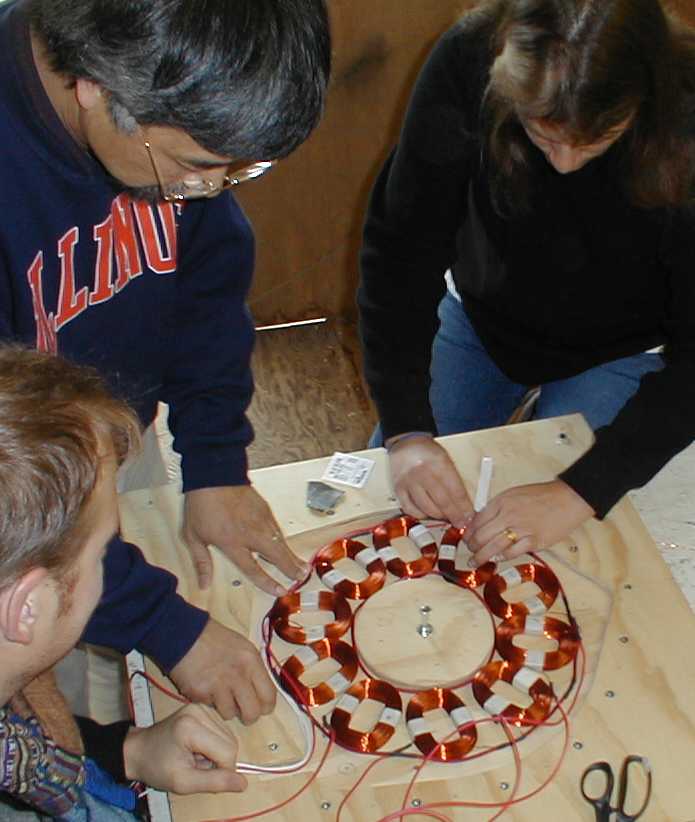 Tying the coils together with a wire around the outside and another wire around the inside.
---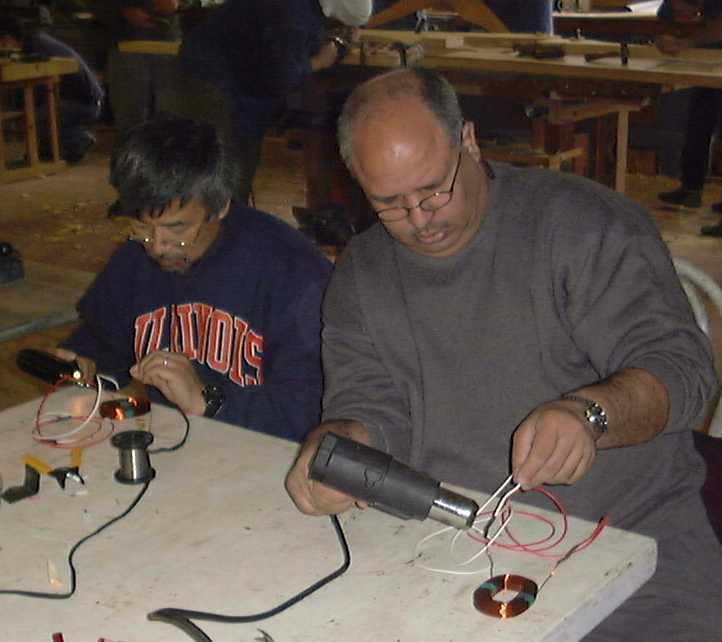 Humphrey and Fayaz soldering and insulating the tails for the 12 footer. We decided to bring all the coil tails out for external connection on this prototype.
---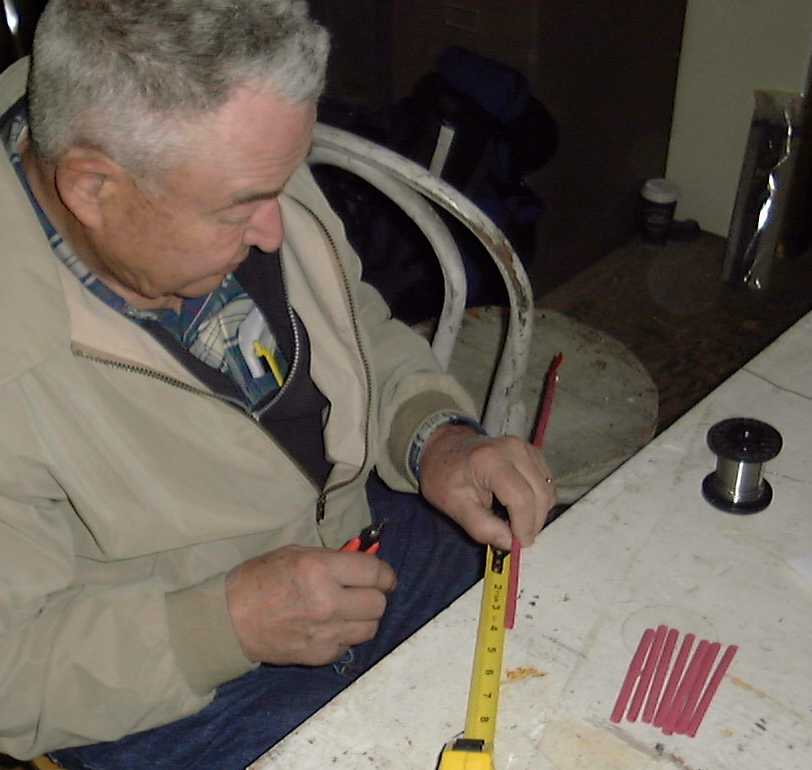 Van measures out lengths of sleeve for the ring neutral.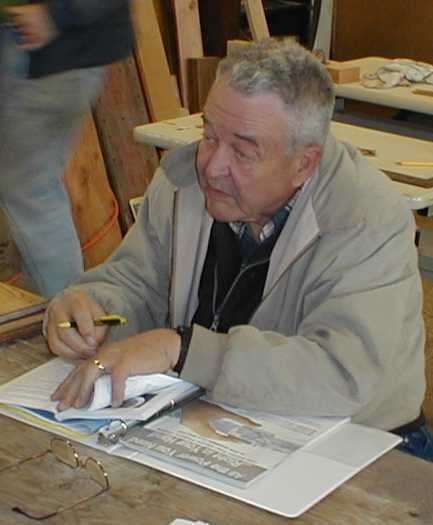 Van was mostly busy studying the plans and analysing the design.
---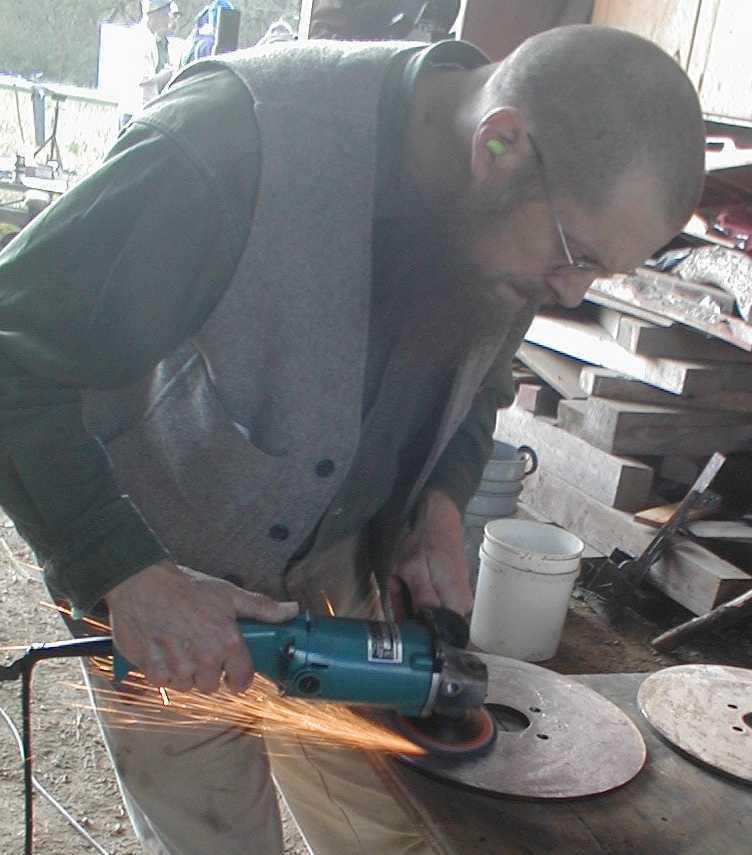 Michael cleans a disk ready for casting into a magnet rotor.
---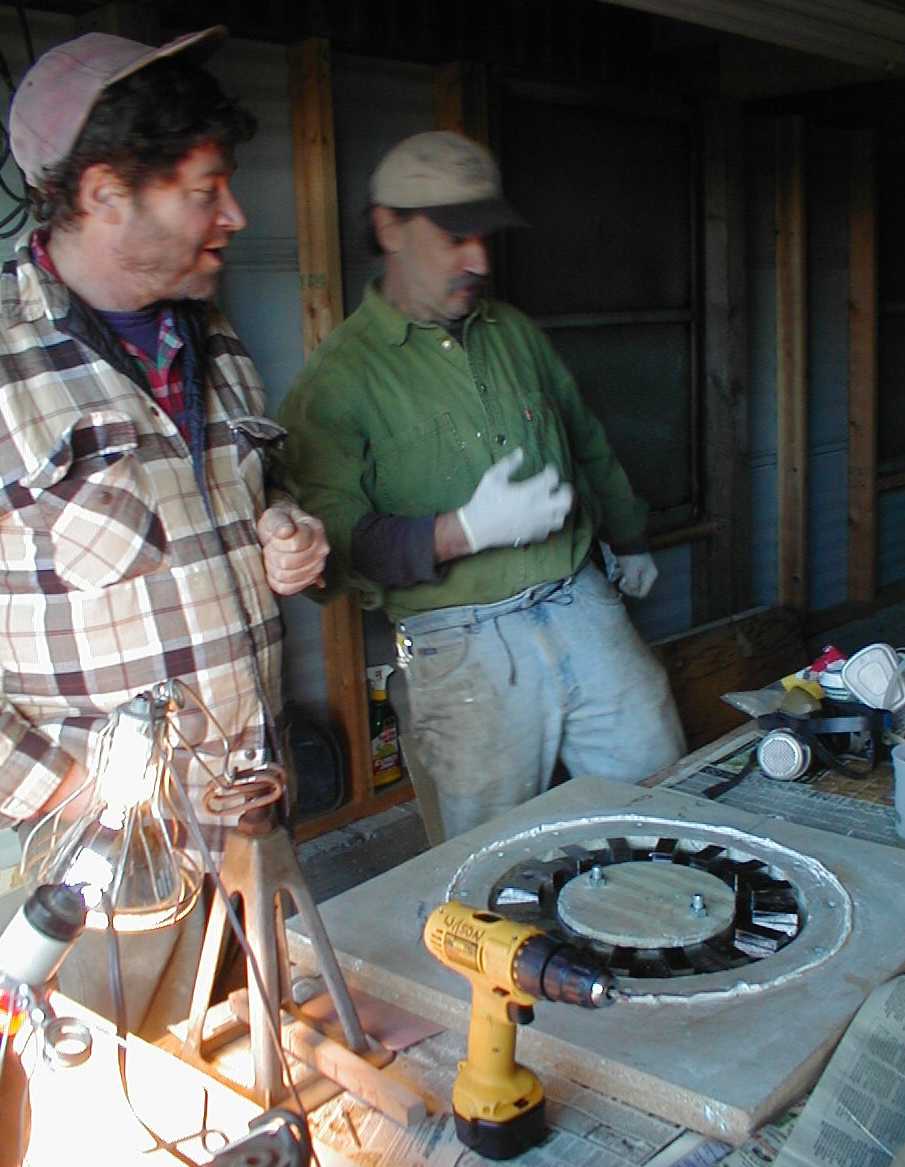 Doug and Hal, the two 8 foot machine owners, get ready to cast a magnet rotor for the bigger 12 foot machine.
The white line is a bead of silicone to limit the overflow of resin over the surround.
---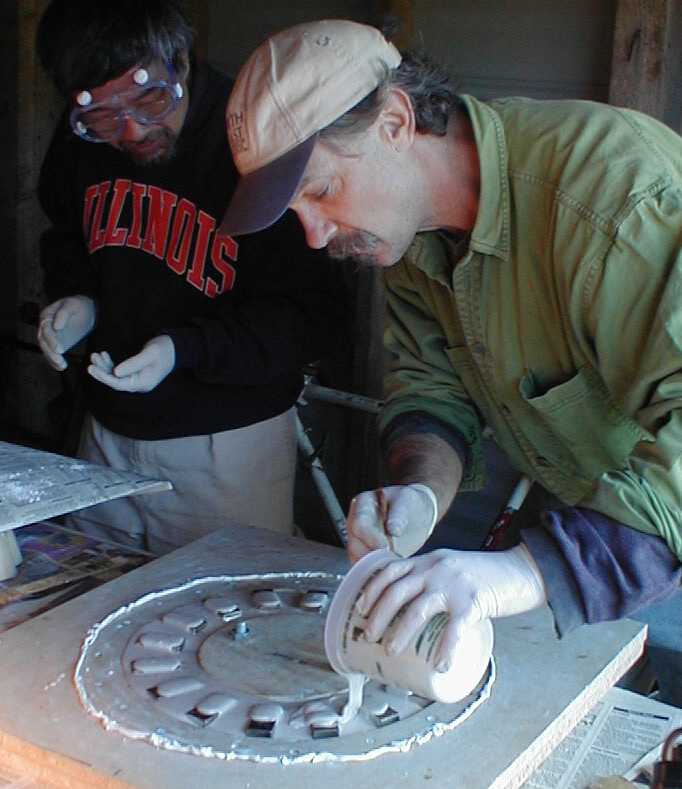 Doug pours in the resin.
---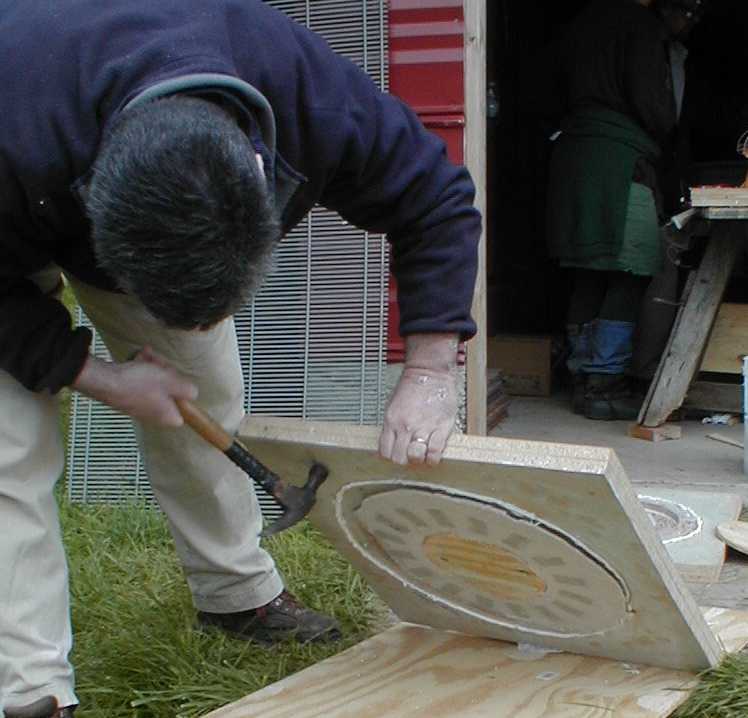 Coming out of the mould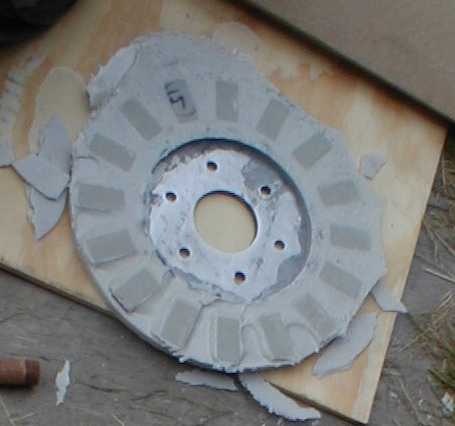 ---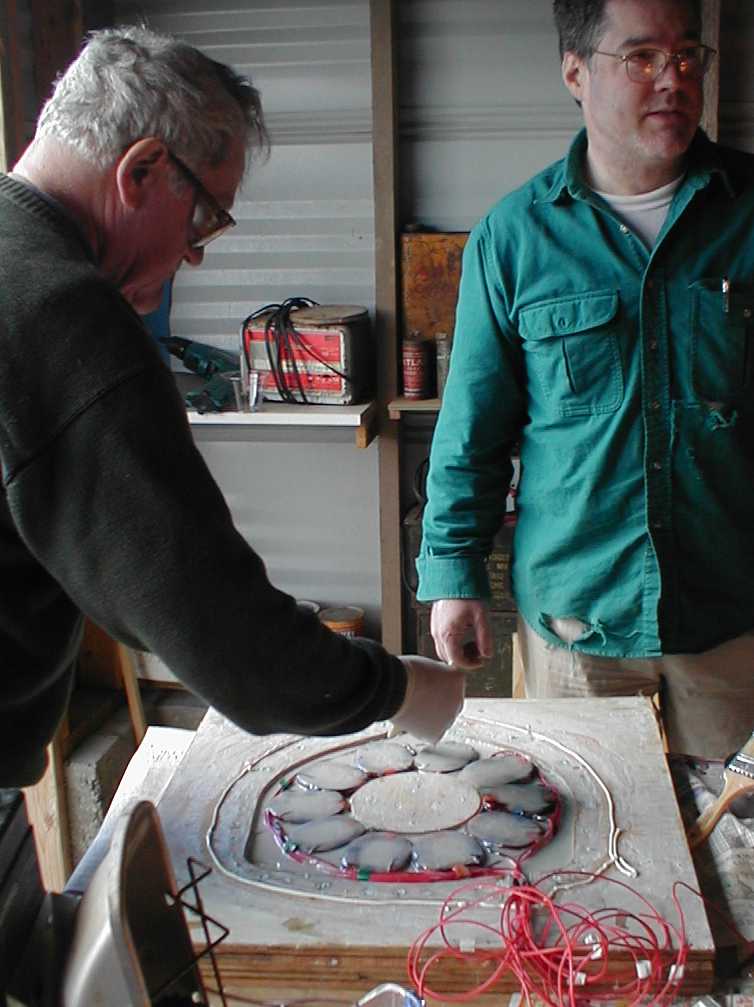 Anouther 8 foot stator. Jack pours the resin.
---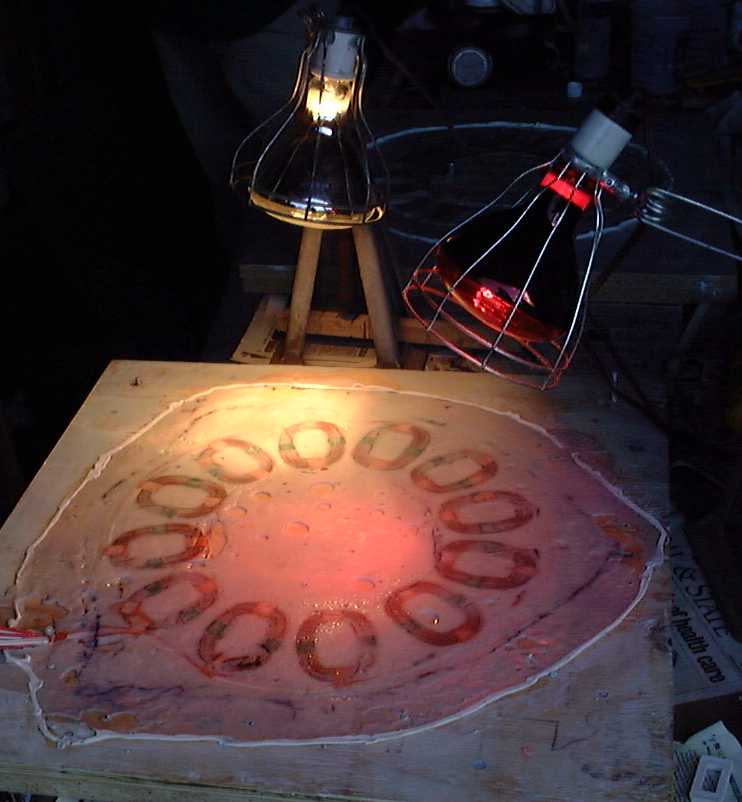 Brian's big alternator stator under lamps to complete the resin cure.
---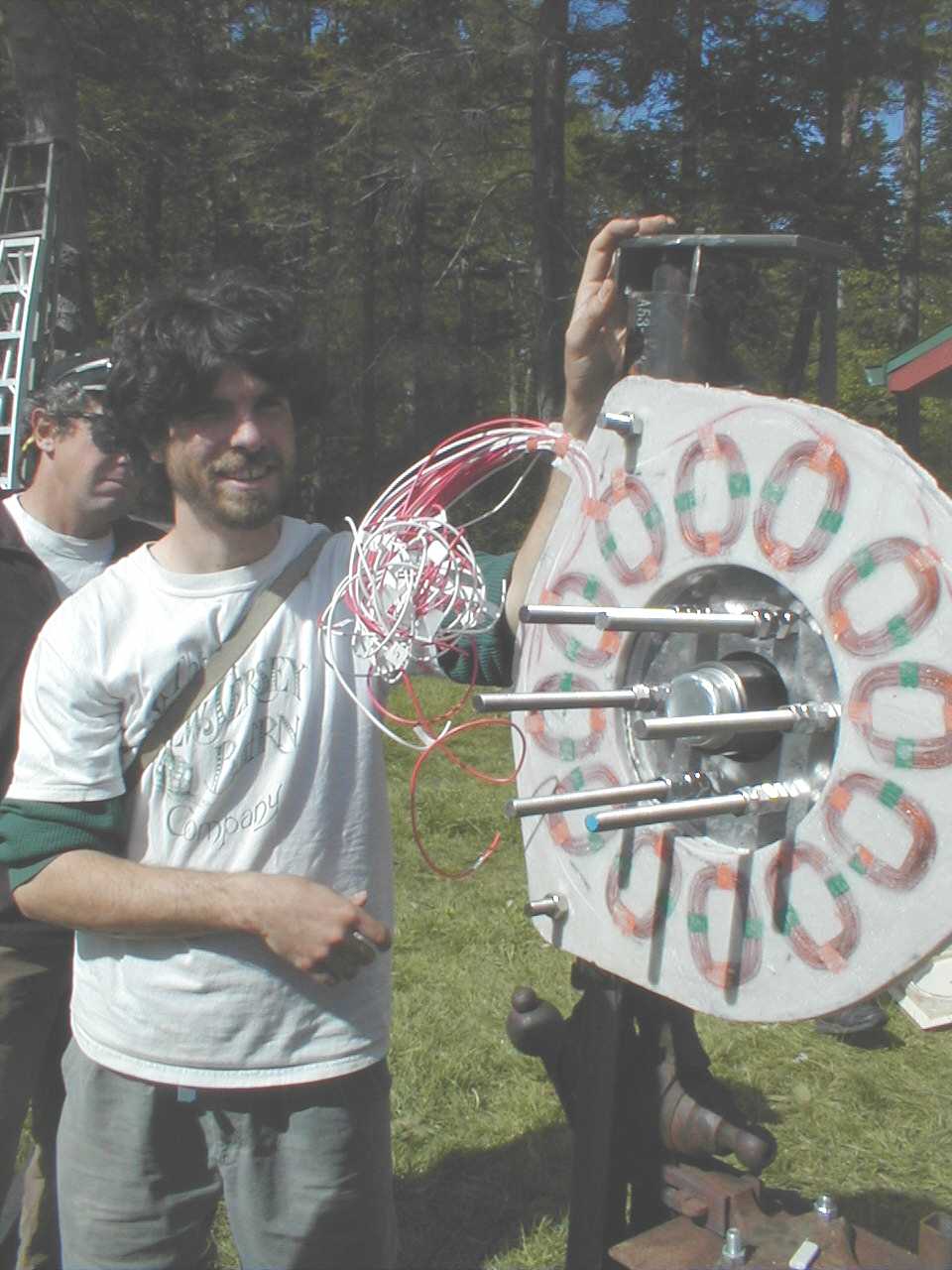 Sean admires the big stator for the 12 foot alternator being assembled.
---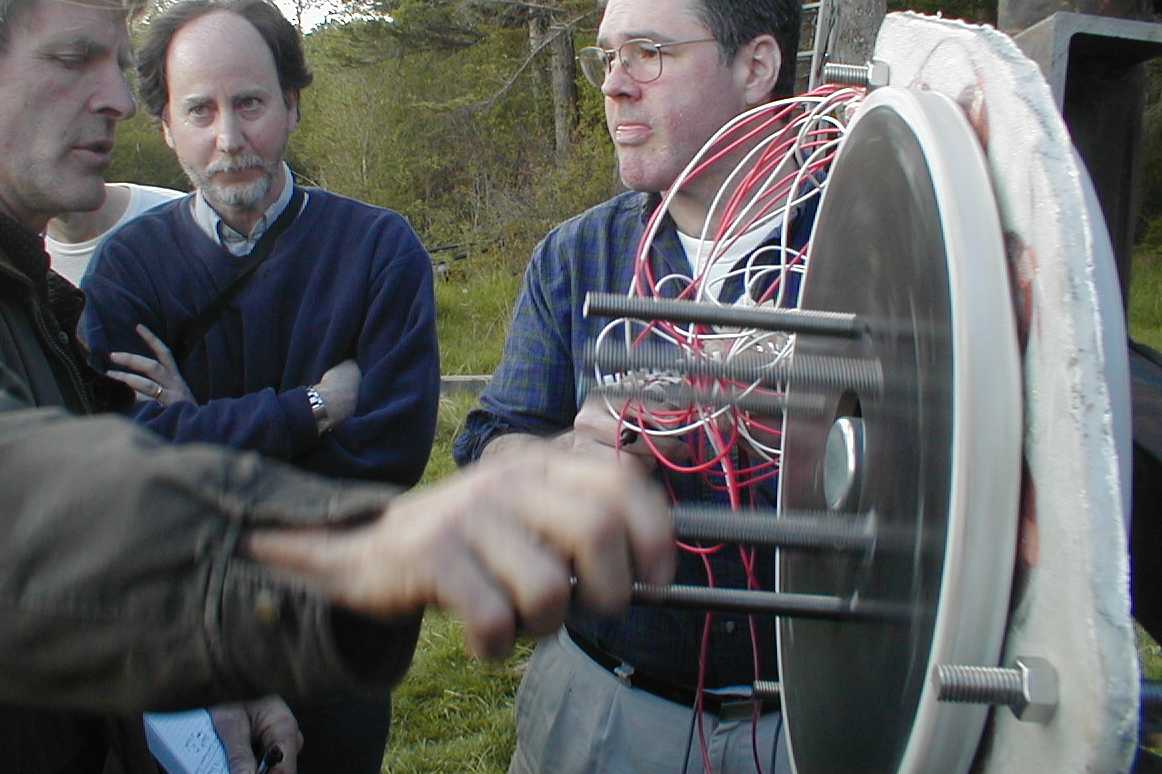 Cranking it up to check the output. Hugh watched by Jim and Brian.
---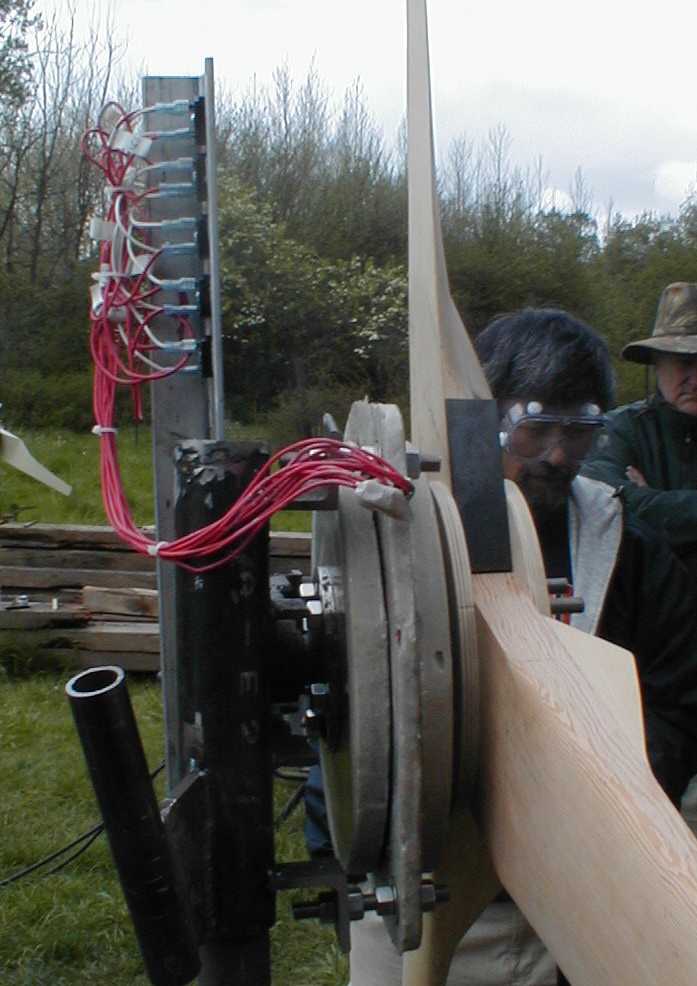 A completed 8 foot alternator and blades. The rectifier will later be covered, or the bridge blocks may even be mounted in a diecast box.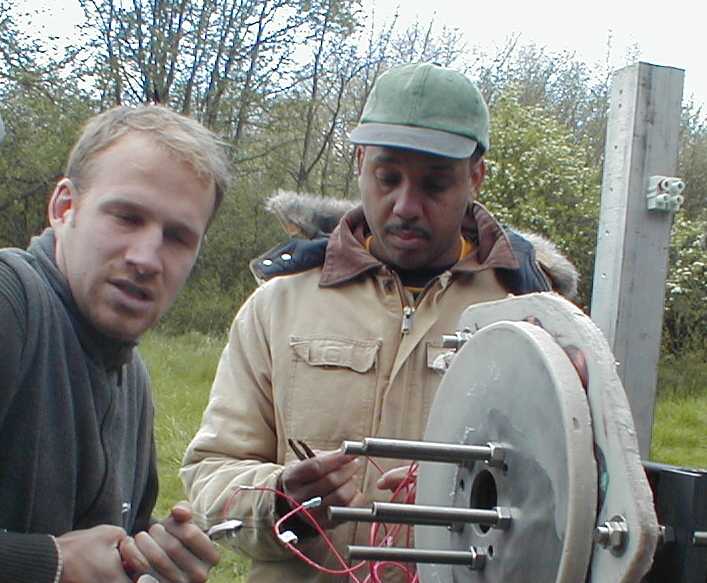 Lal and Maurice wiring it up.
---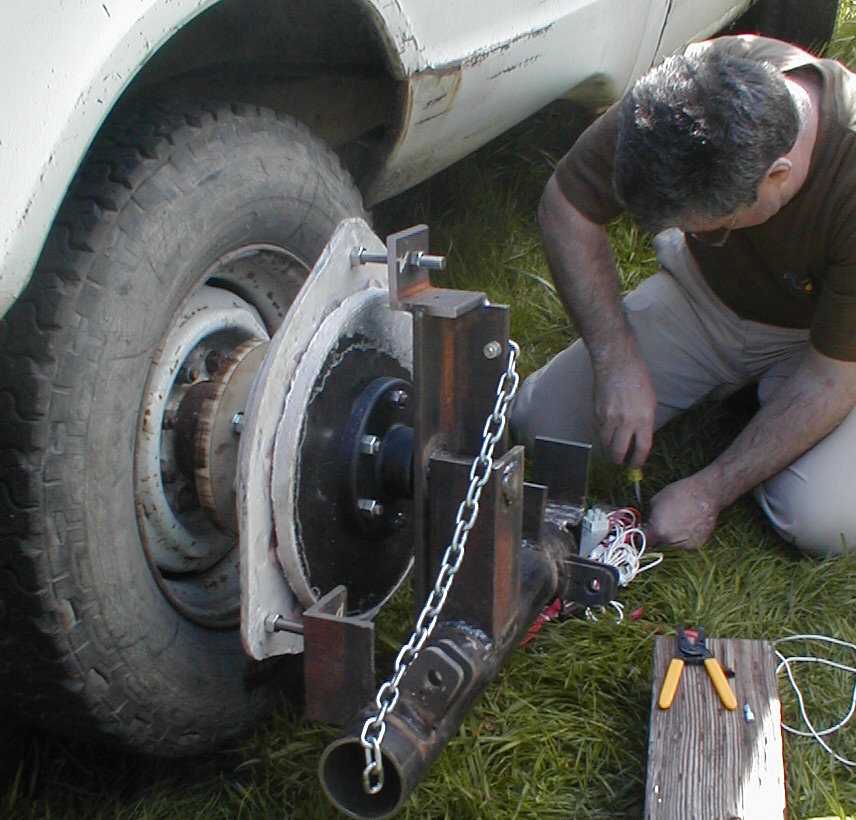 Brian mounts his alternator on Doug's truck wheel for testing. The whole thing is floating on its blade mounts. Using drive we were able to verify the cut-in speed of the alternator and its ability to put out a lot of power. It is also possible to measure torque with this set up and thereby deermine mechanical poweer going into the alternator but we did not get that sophisticated.

More on this subject on Dan Fink's page below...