Metal working page
---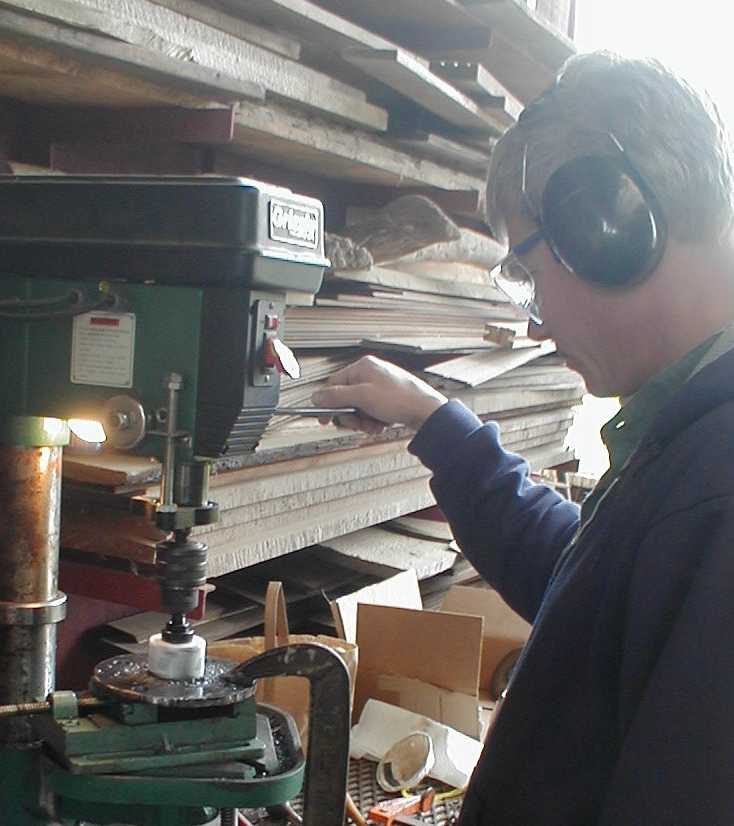 David using a hole saw to make cable access through a tower flange. Noisy but effective.
The offcut piece is useful too. Holesaws make a much neater cut than the flame torch.
---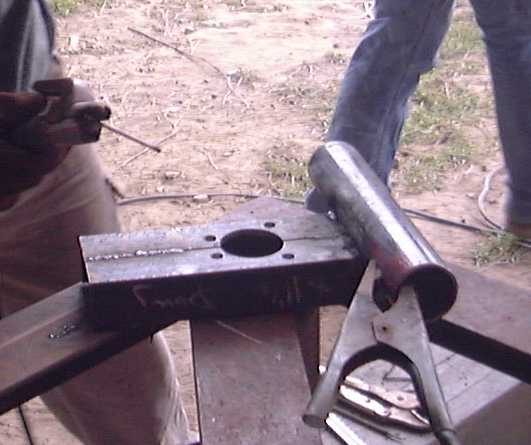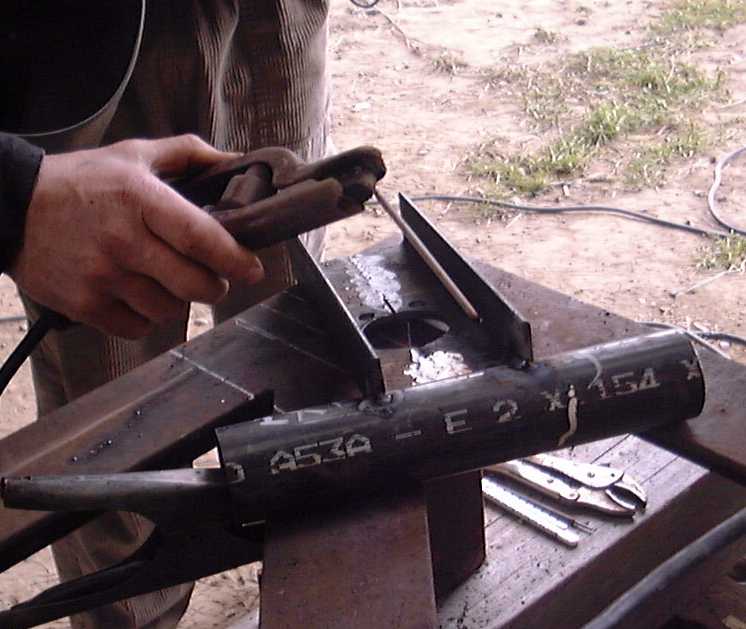 The alternator mounting bracket for the smaller (8 foot) machine. The tricky part is to weld it onto the yaw bearing with a slight tilt. The plan describe how to cut the ends of the two pieces of angle so they each fit the yaw pipe slightly differently.
---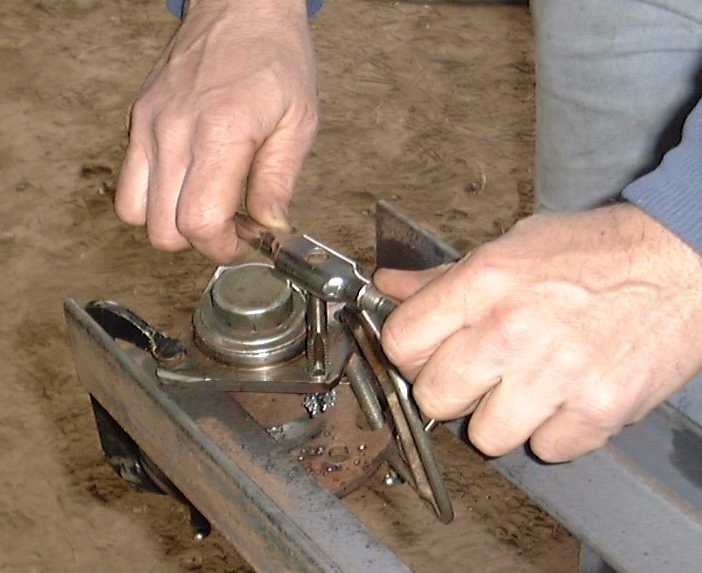 Tapping out the holes in the wheel bearing so we can screw straight into them.
---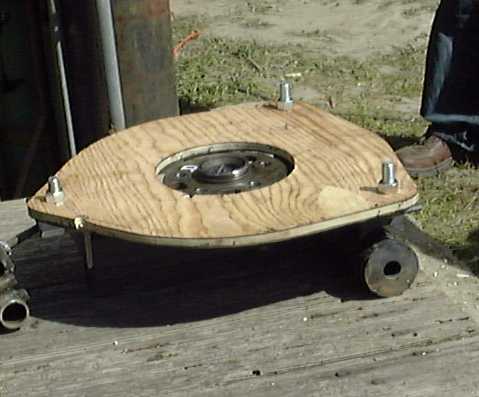 We often find that it is easier to weld the stator lugs after bolting them to the dummy stator.
---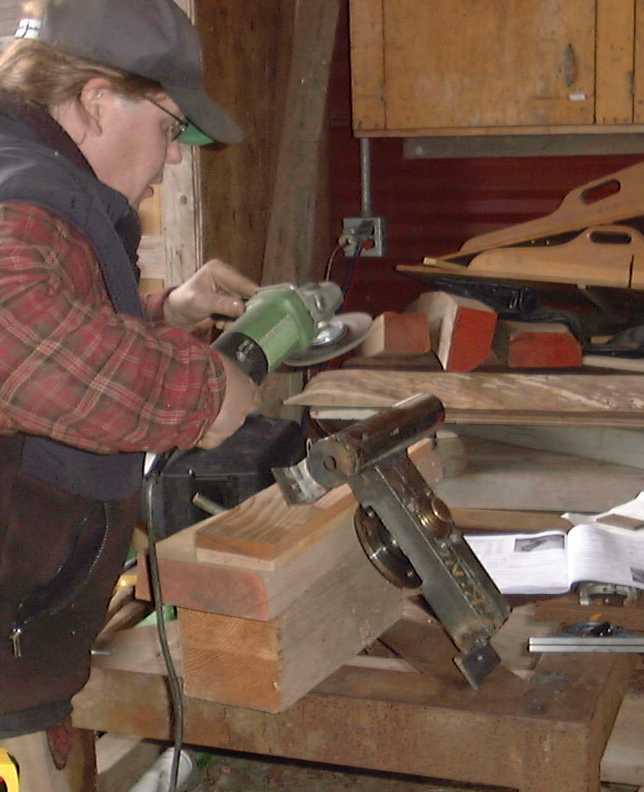 Dan Fink has the yaw bearing placed at the best angle for welding on the tail hinge. The tail hinge will sit on top vertically.
Dan and Betsy working on the notch for the tail hinge.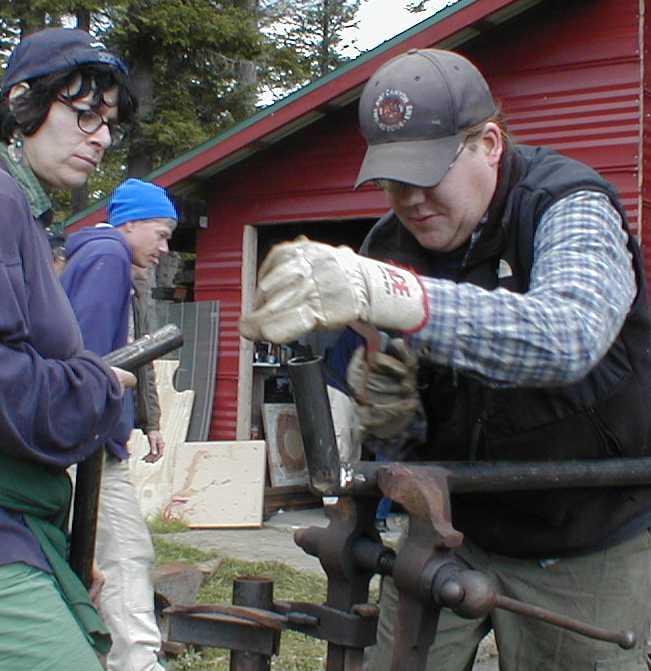 ---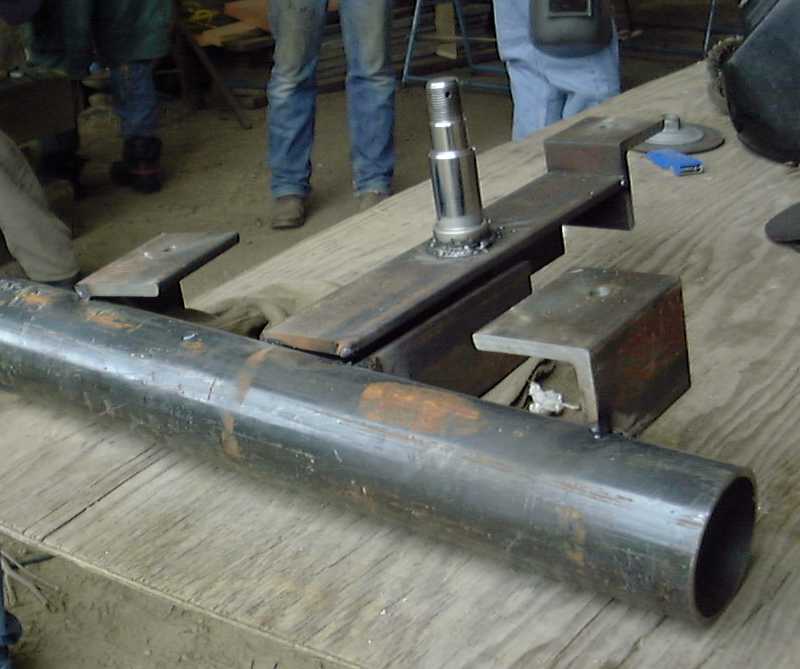 Shots of the alternator mounts for the 12 foot machine. The stator lugs were welded in with the dummy stator in place. Below is the set up for welding the tail hinge lugs.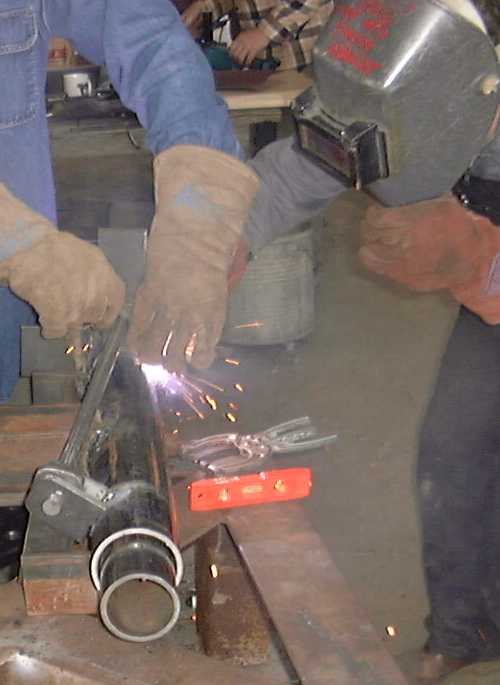 ---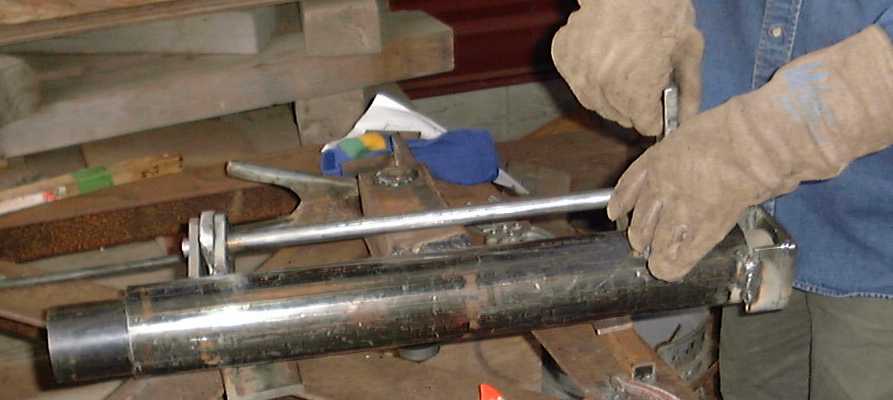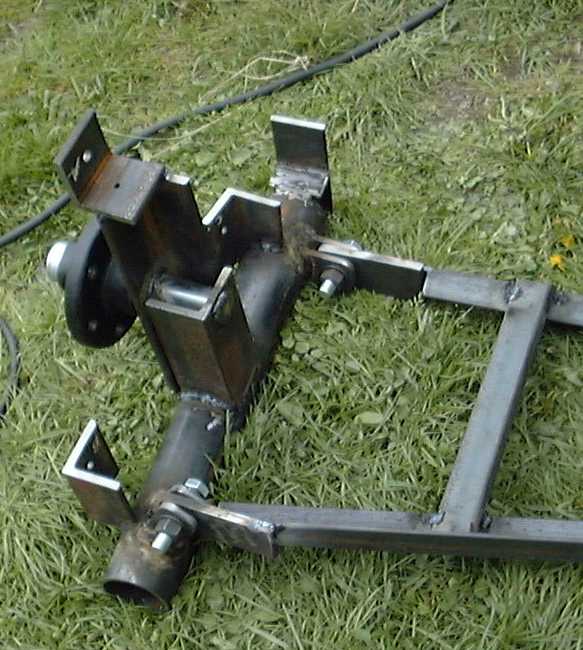 ---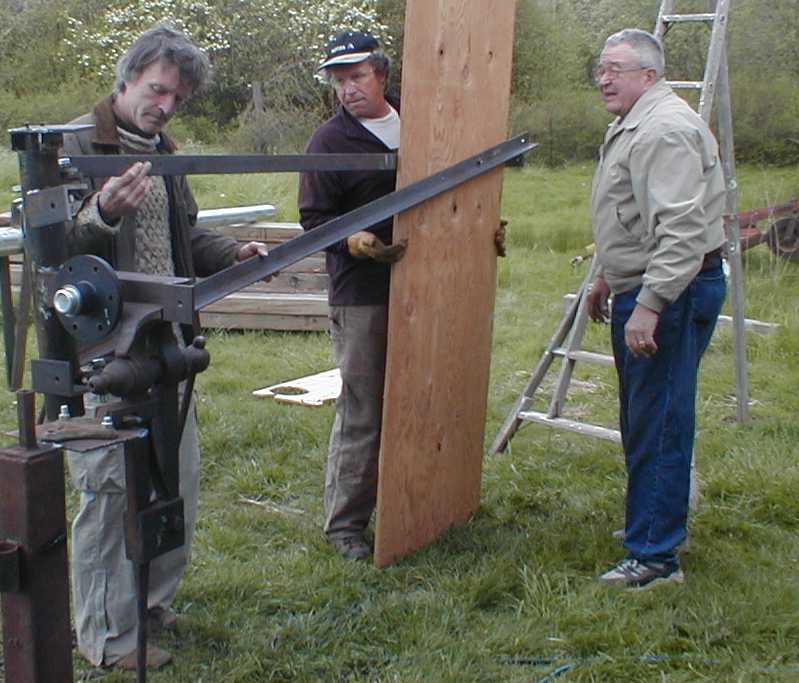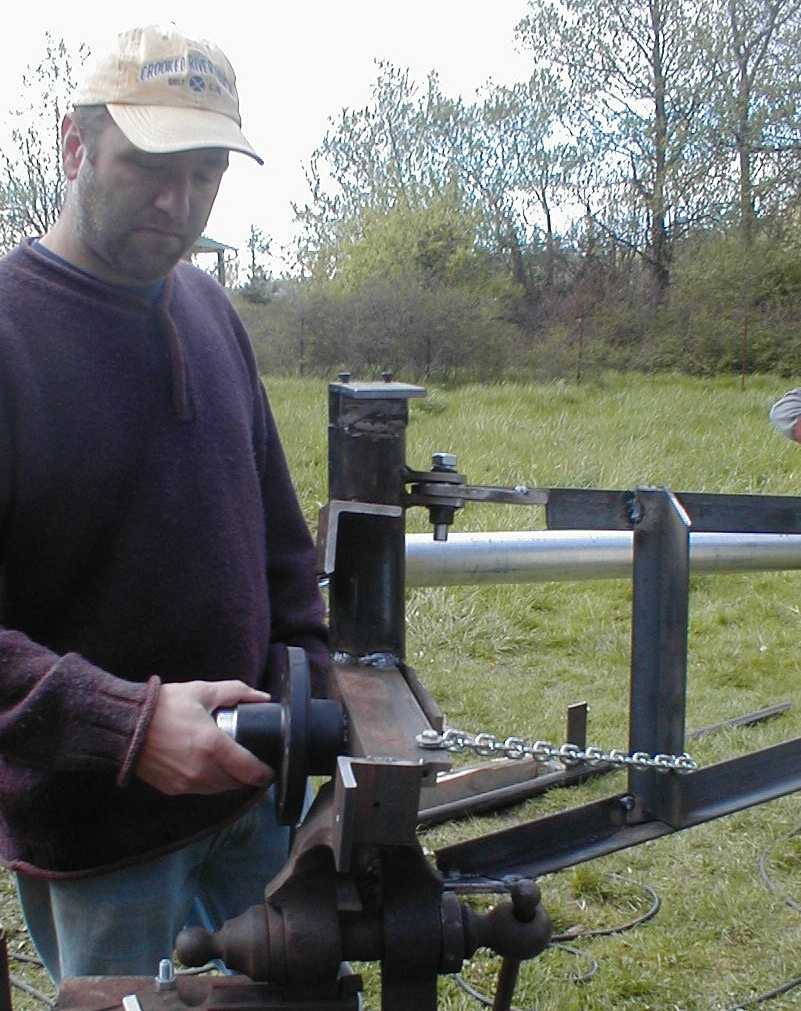 Setting up the tail itself was interesting. Above you can see Jeff and Van helping me set up two pieces of steel angle, one on each side of a piece of ply. We used a smaller piece for the real tail. But it's a 3D puzzle cutting the ends of the tail legs to fit the bearing lugs.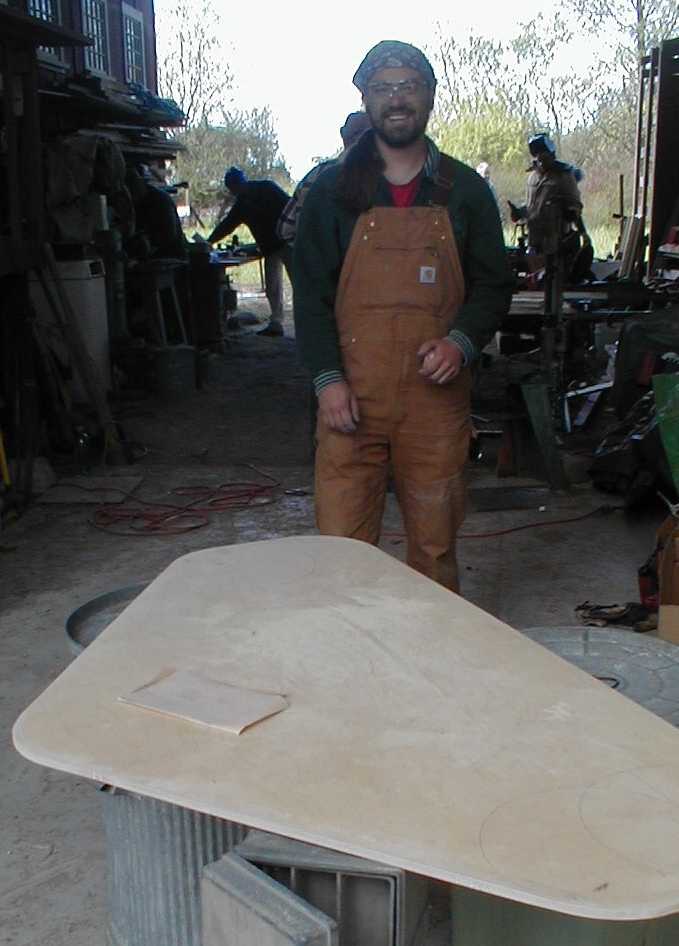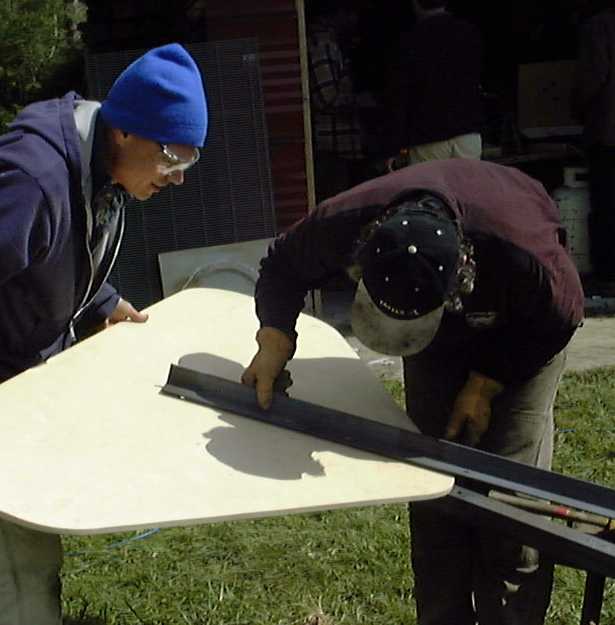 Mark cut out the tail and David helped Jeff fit it between the legs.

---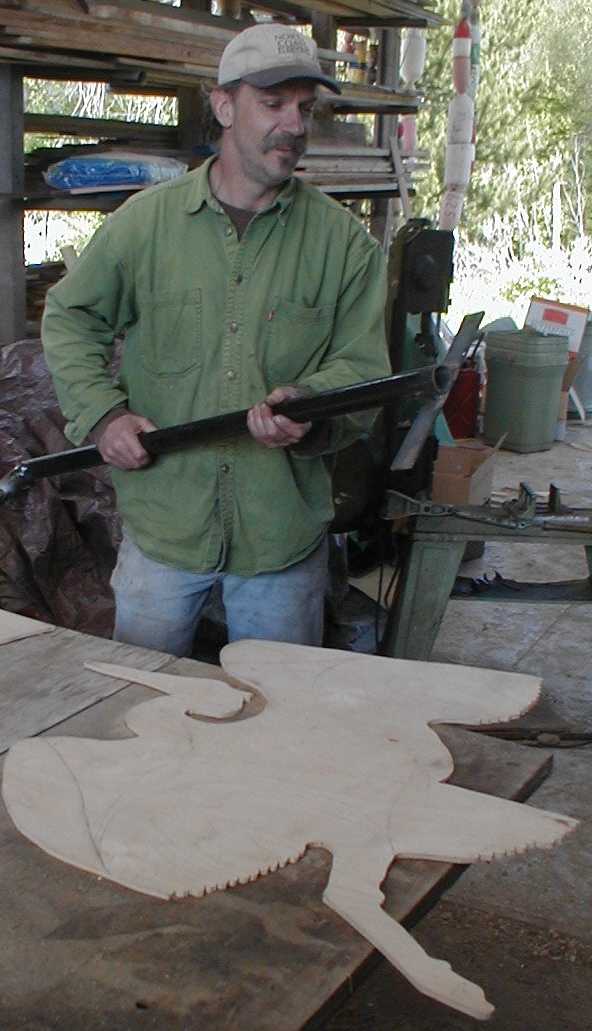 Doug's tail was a more creative expression (by Betsy).
Some prefer them fancy, some prefer them plain.