SOLAR ENERGY INTERNATIONAL HOMEBUILT WIND GENERATOR WORKSHOP GUEMES ISLAND WASHINGTON STATE USA APRIL 2009

BLADE CARVING PICTURES scroll down..


Scott LeCocq came from Colorado with lovely pieces of laminated western red cedar and taught the class to carve out 3 sets of blades.
Below Kathryn and Jerry mark out the trailing edge lines.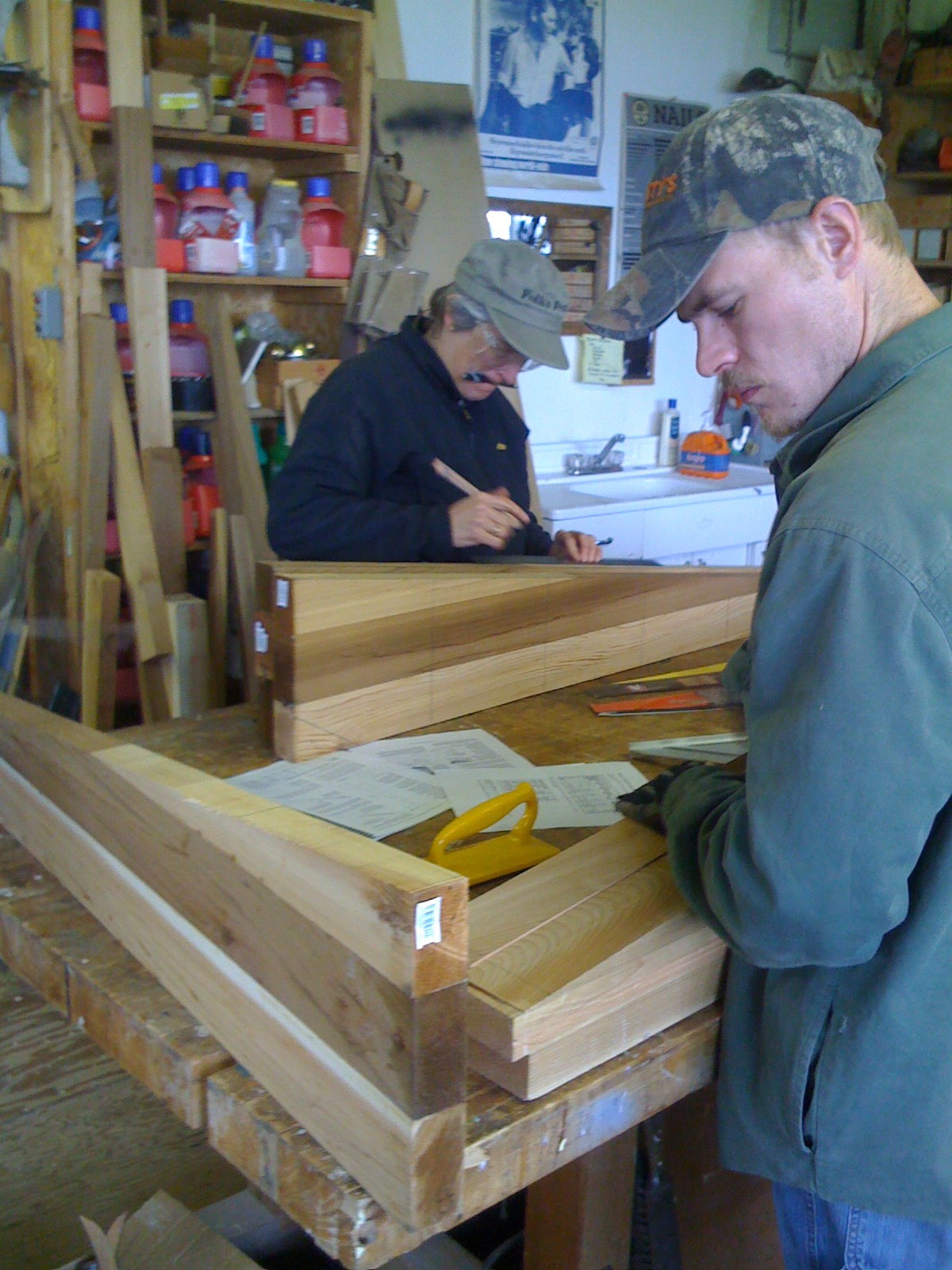 Mia and Chris start to kerf a blade.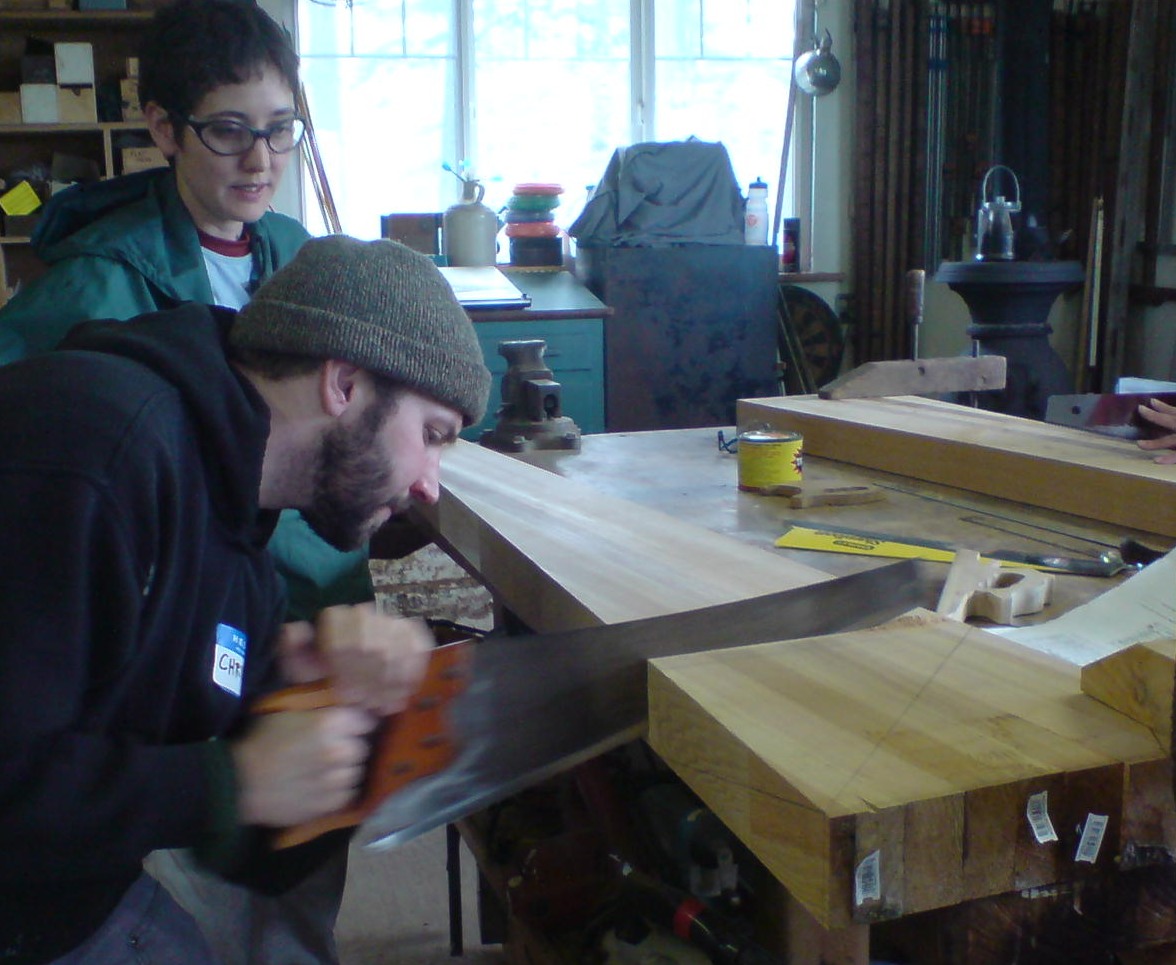 I can't keep my hands off a drawknife.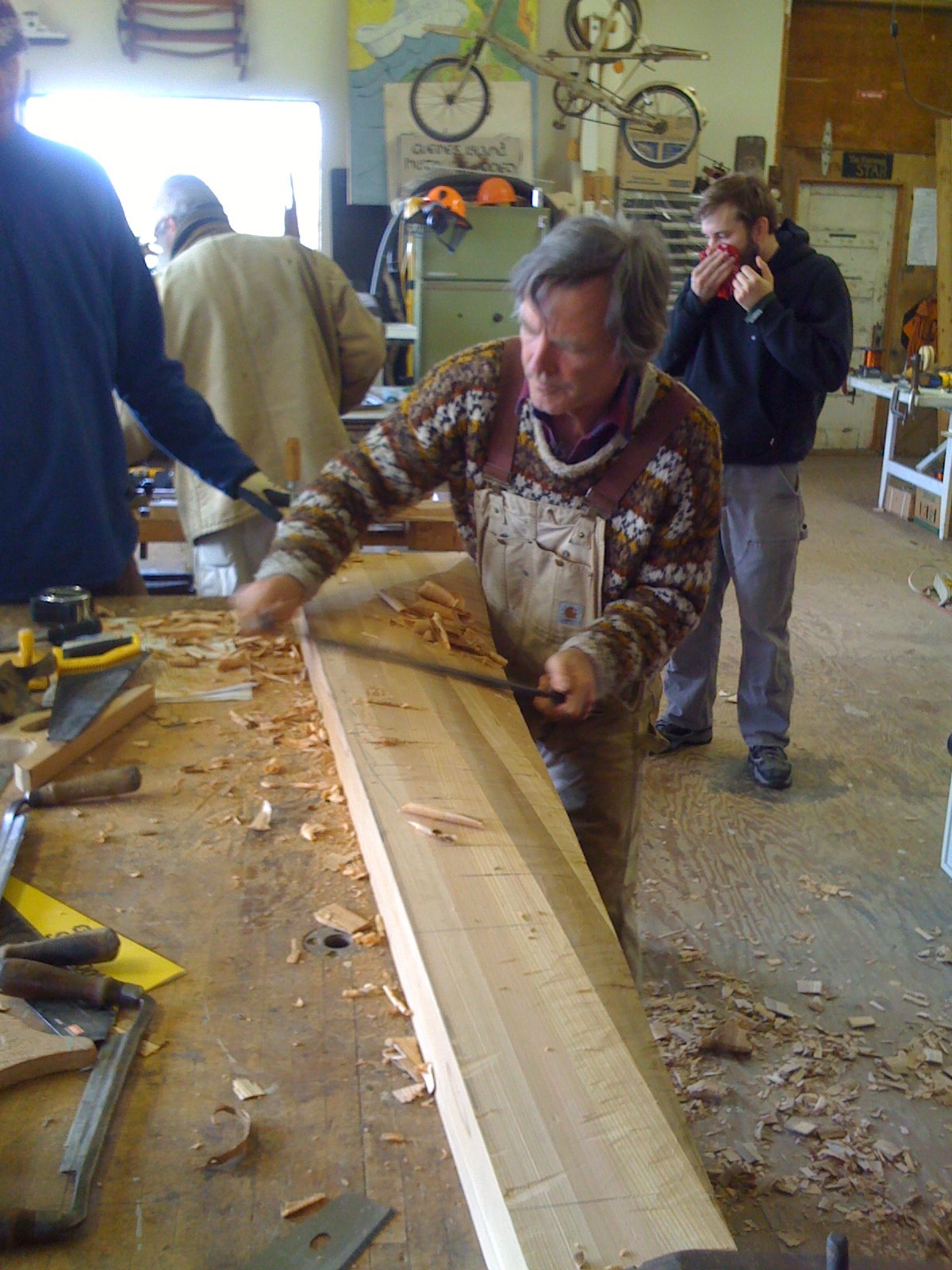 Skye and Mia go in tandem.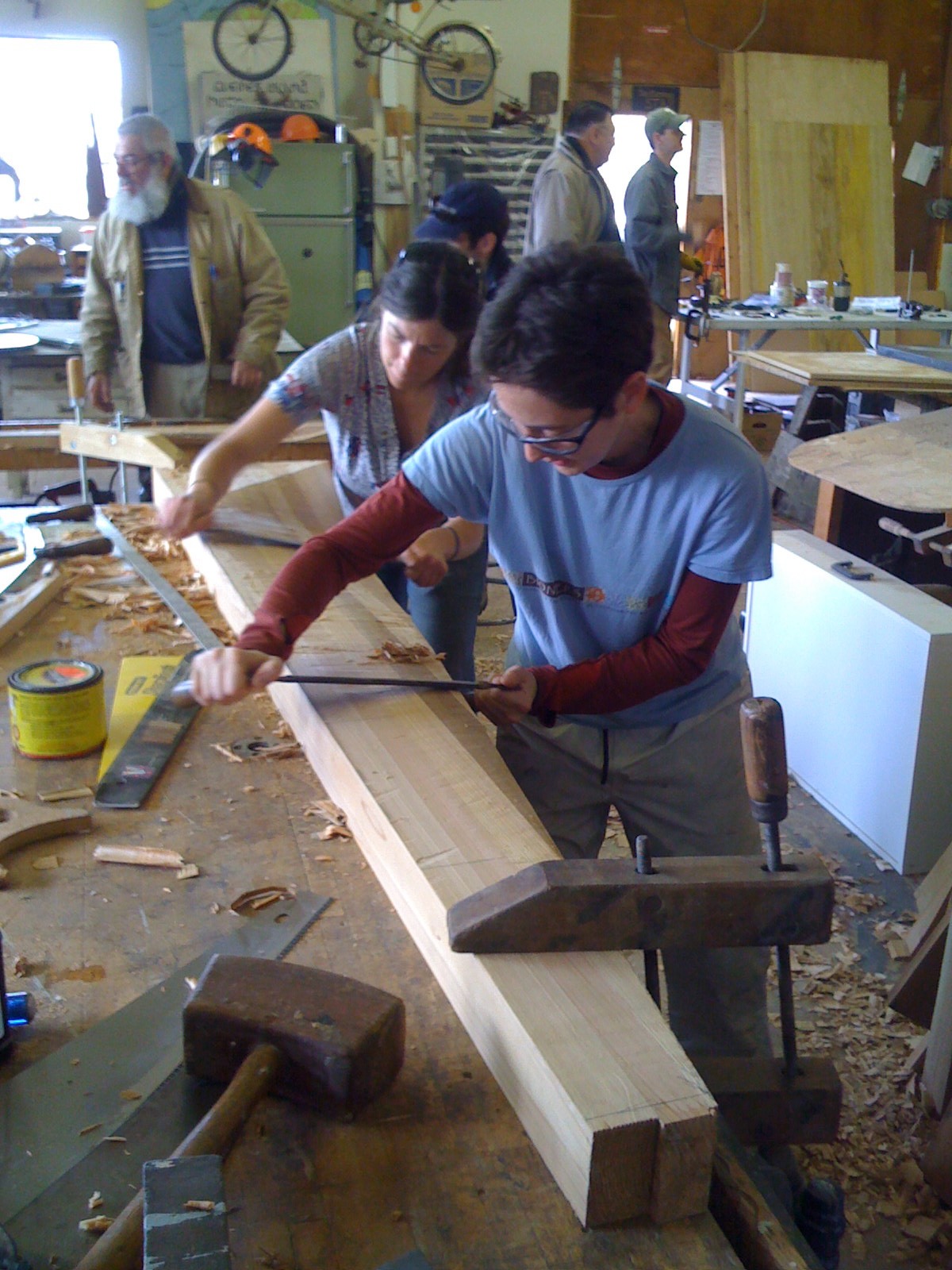 Craig lovingly checks one of his ten-footer's blades. Craig took this turbine home.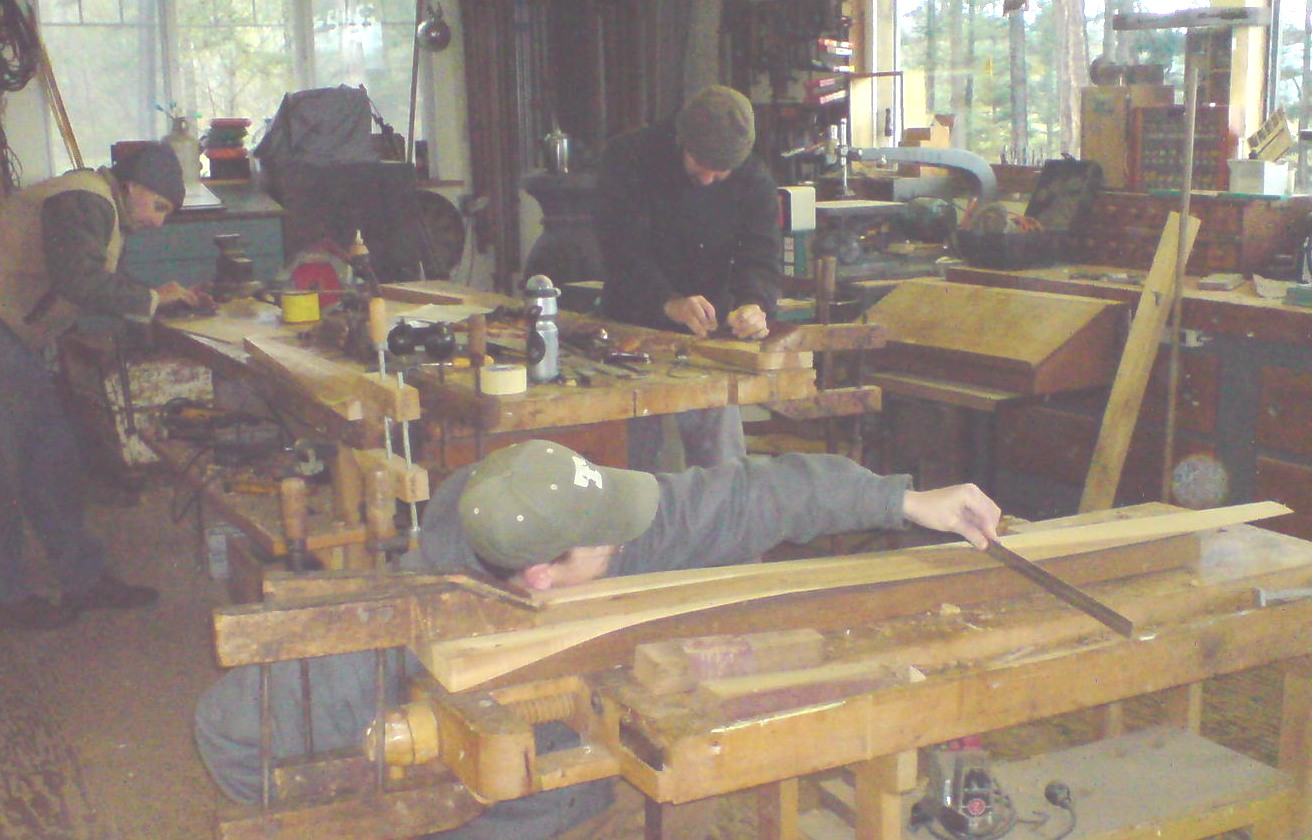 Michael and Scott balancing the big blade assembly on a spike.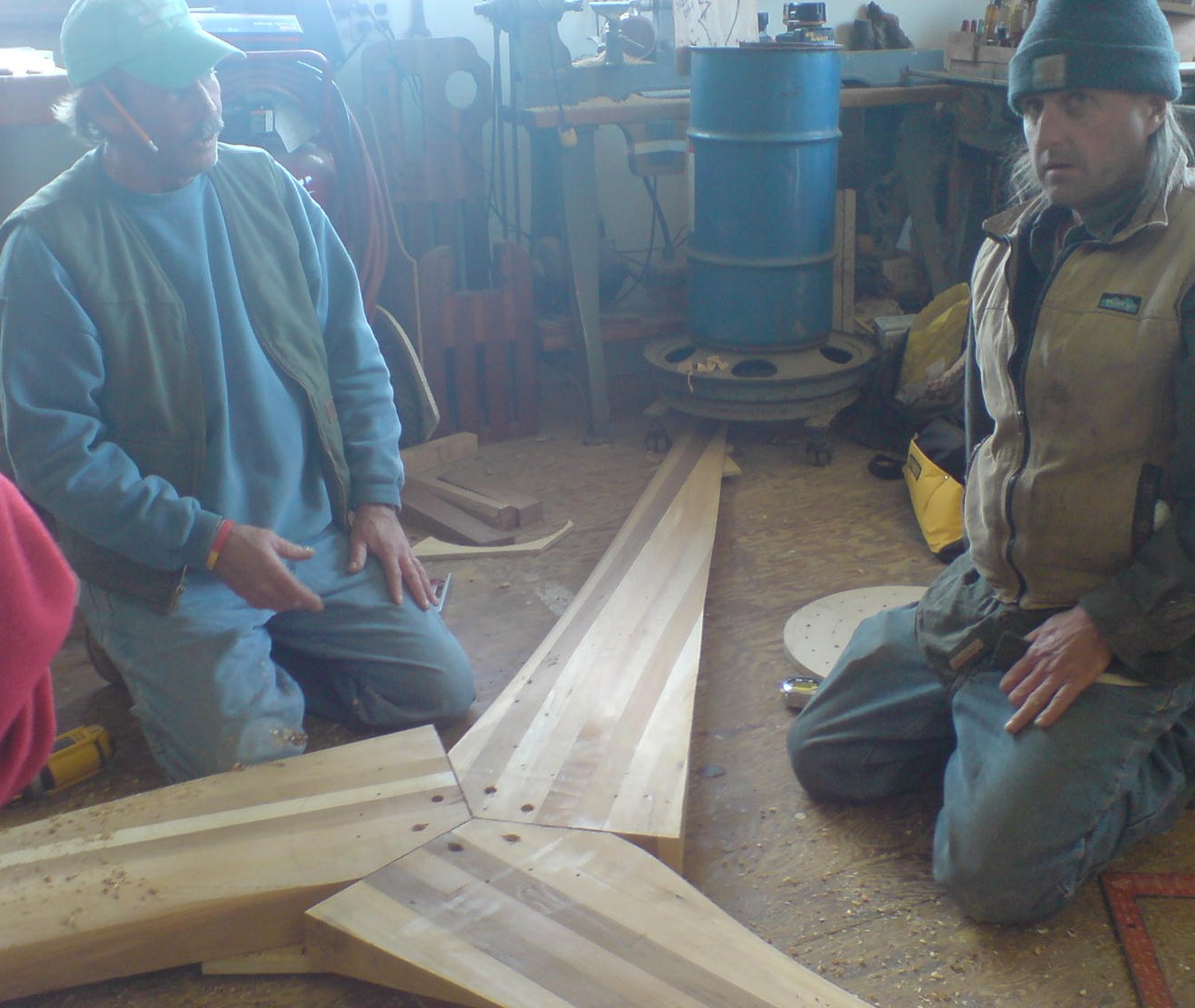 They found some anodes off outboard motors. The future owner Rory will re-balance after painting and before final installation.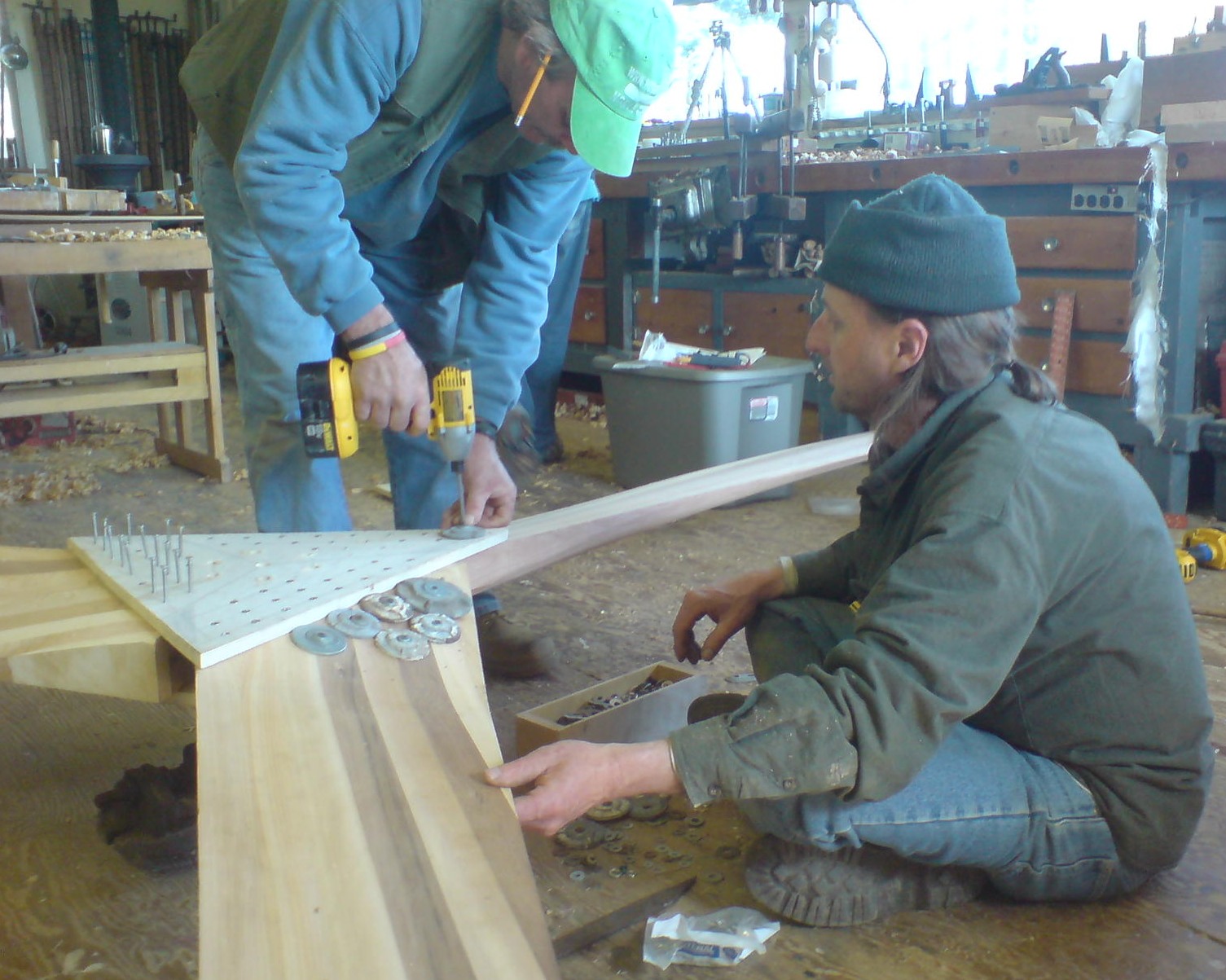 Here is the spike and pivot plate under the blades.