SOLAR ENERGY INTERNATIONAL HOMEBUIT WIND GENERATORS WORKSHOP GUEMES ISLAND WASHINGTON STATE USA APRIL 2009

METALWORK PICTURES (scroll down)


Kishore, Benjamin, Karl and Kathryn watch and learn as Andy demonstrates the Oxy torch.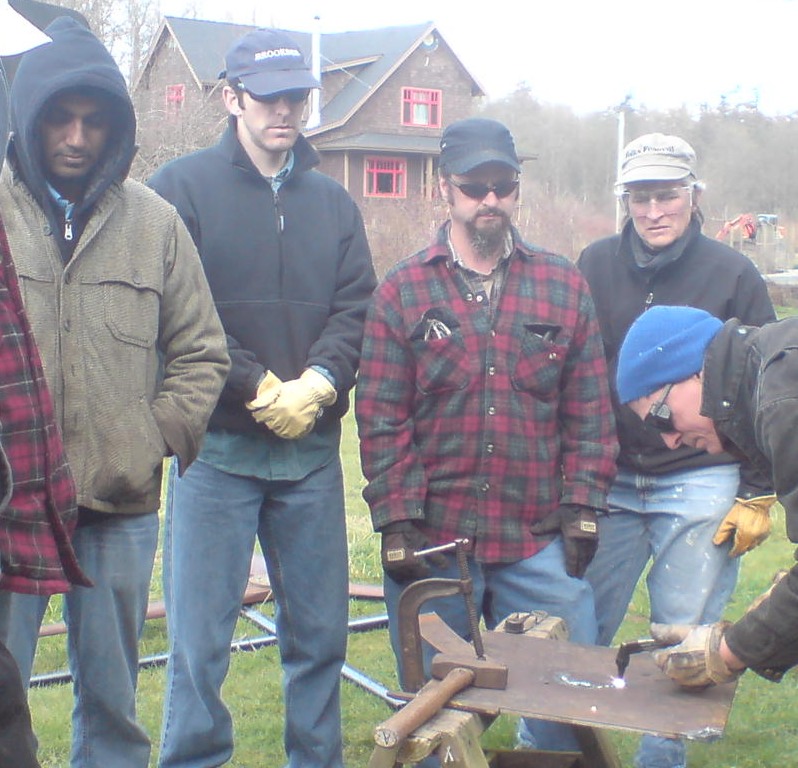 Mia takes a turn with the torch.



The jig for cutting out the magnet disks for the big turbine. First they cut the central hole, and mounted the plate onto the bearing. Then they cut the circle, using the flat bars to hold the torch steady.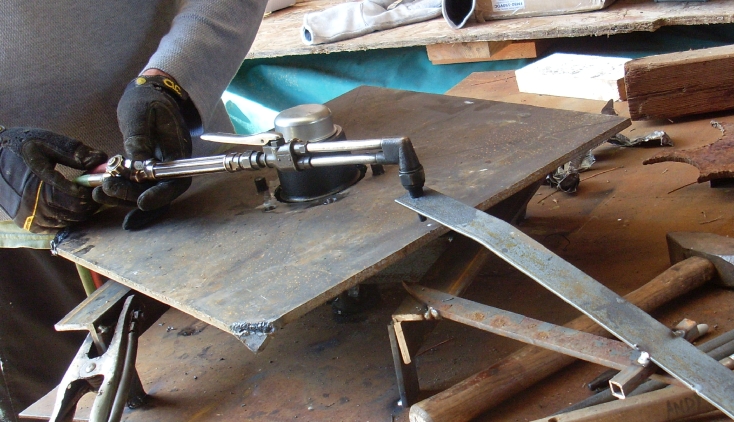 Dennis has a go at it.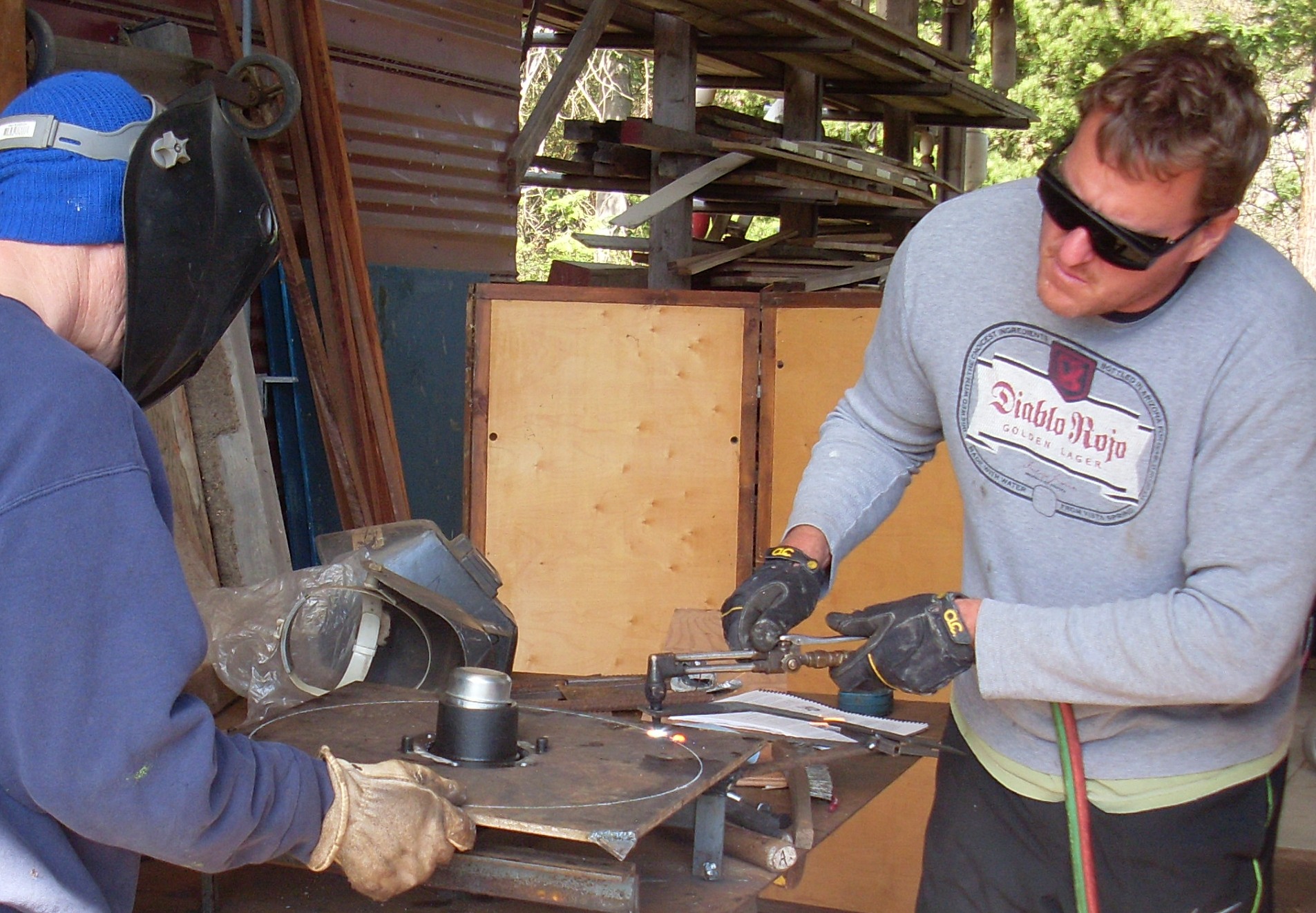 Dave and Dennis set up the frame of the 14-foot turbine so the alternator offset is 10 inches.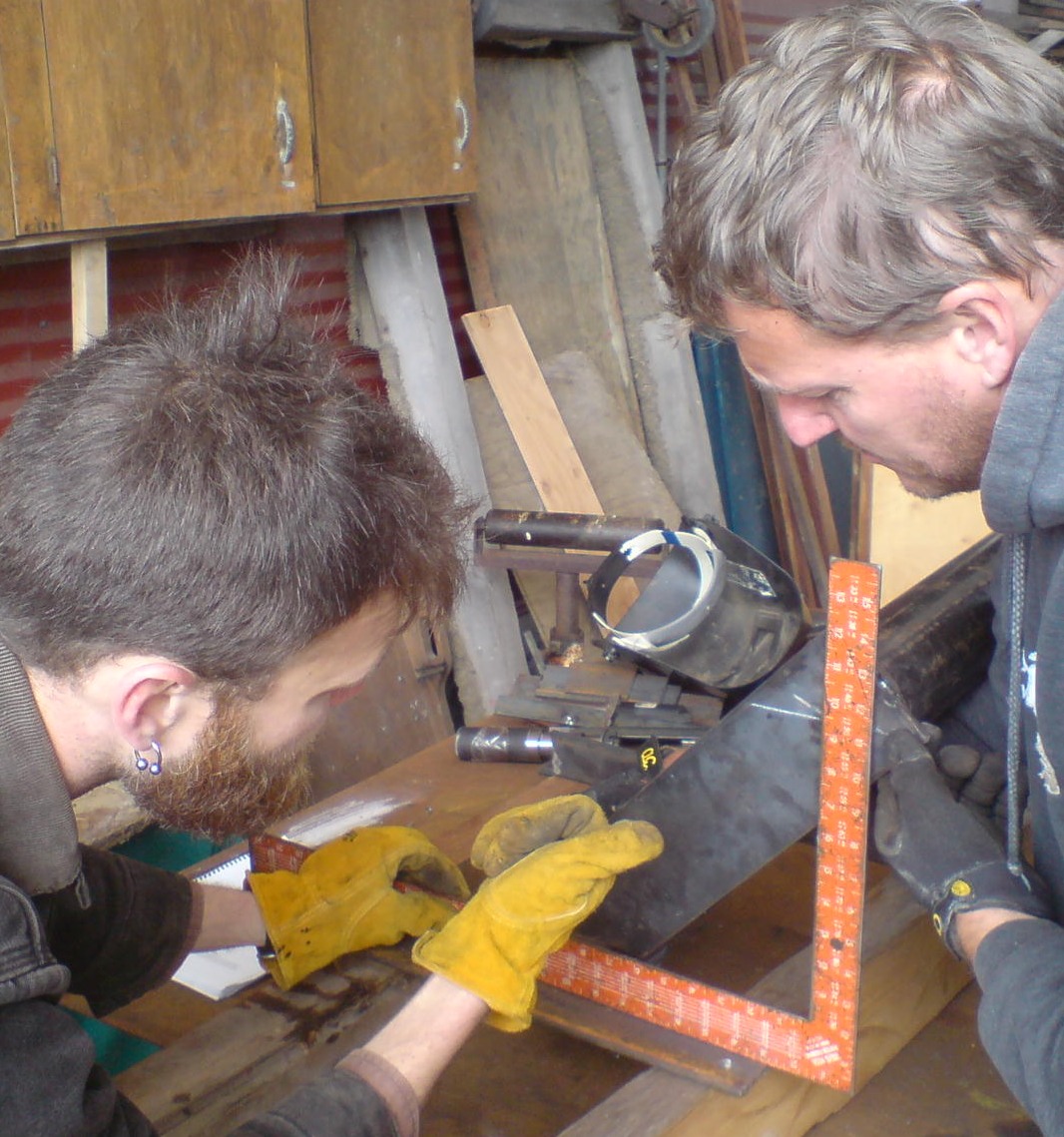 and the yaw pipe slopes at 4 degrees (1 1/2" in 20")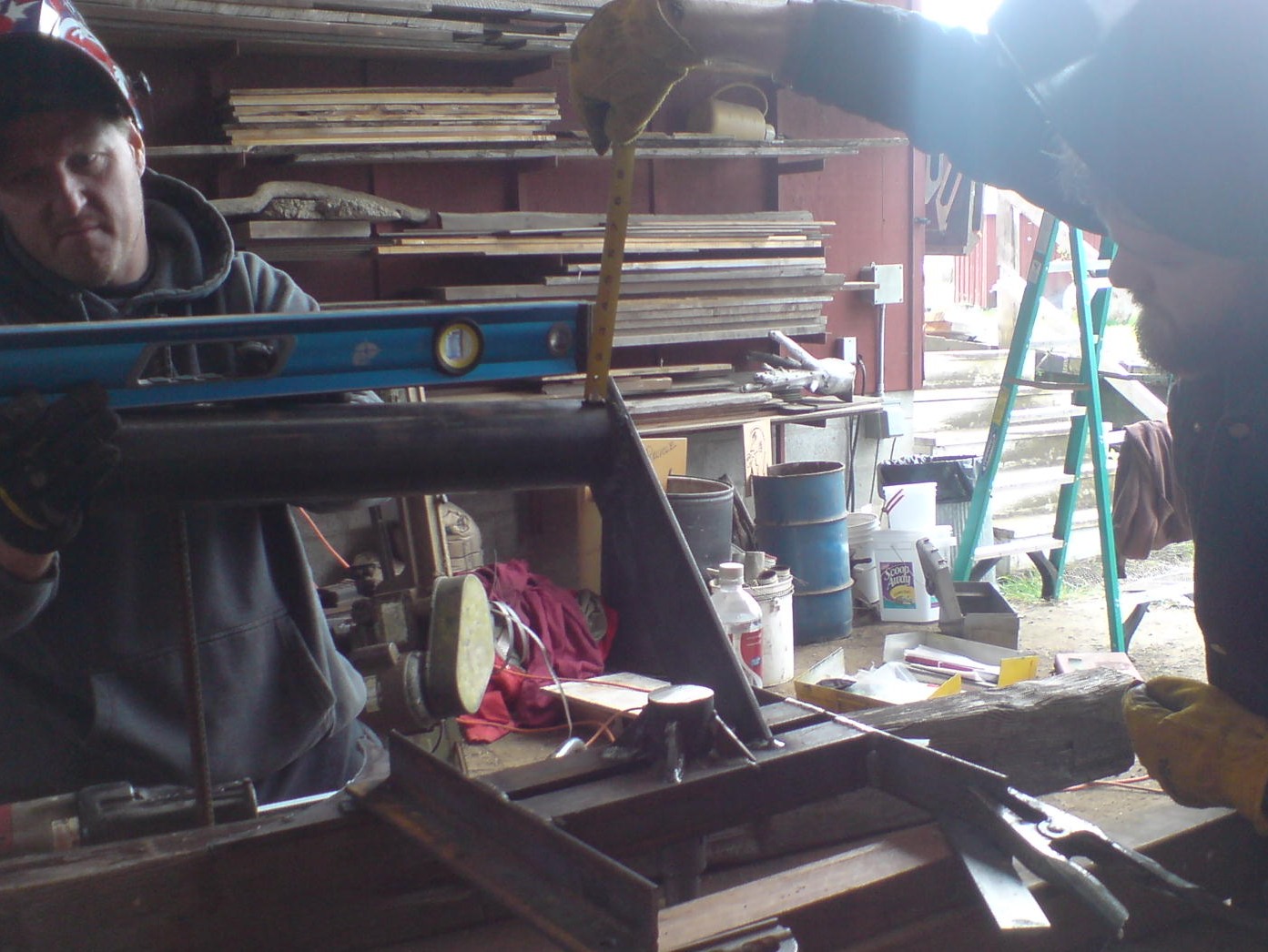 Mia cleans the scale off a disk. I like to put magnets and resin on bright ground surfaces.



Ben drills the hole for the wires.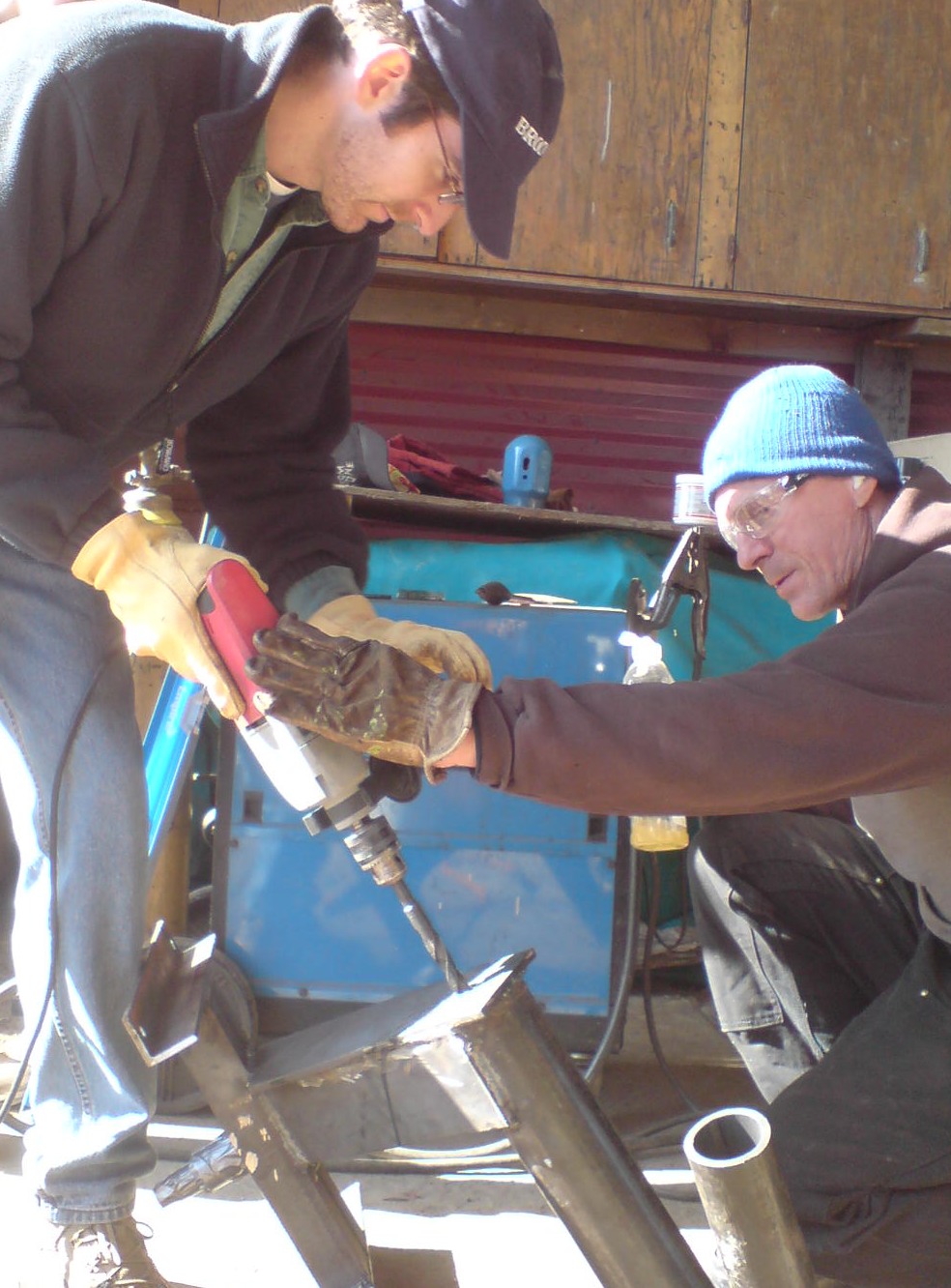 the drill was bent.