SOLAR ENERGY INTERNATIONAL HOMEBUILT WIND GENERATORS WORKSHOP GUEMES ISLAND WASHINGTON STATE USA APRIL 2009

TEN-FOOT TURBINE PICTURES



Keith works on the setup for the tail hinge.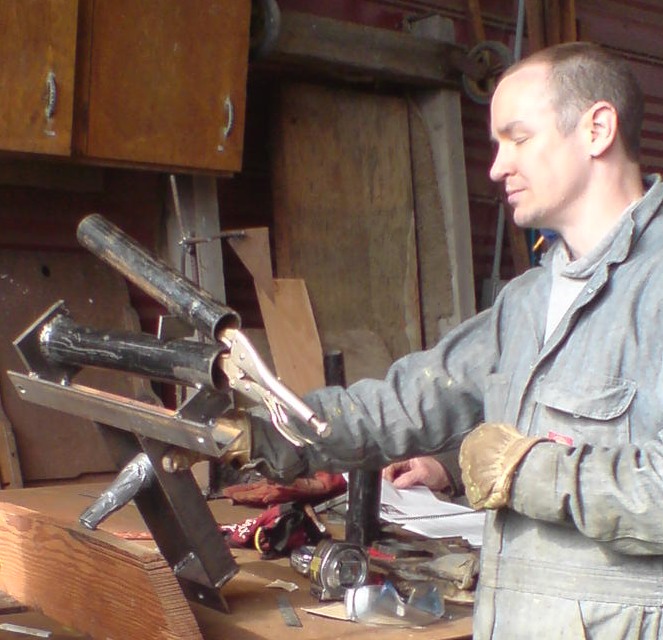 Dan and Mia. Assembling the hub so as to check the stator is centred prior to drilling out the monting holes.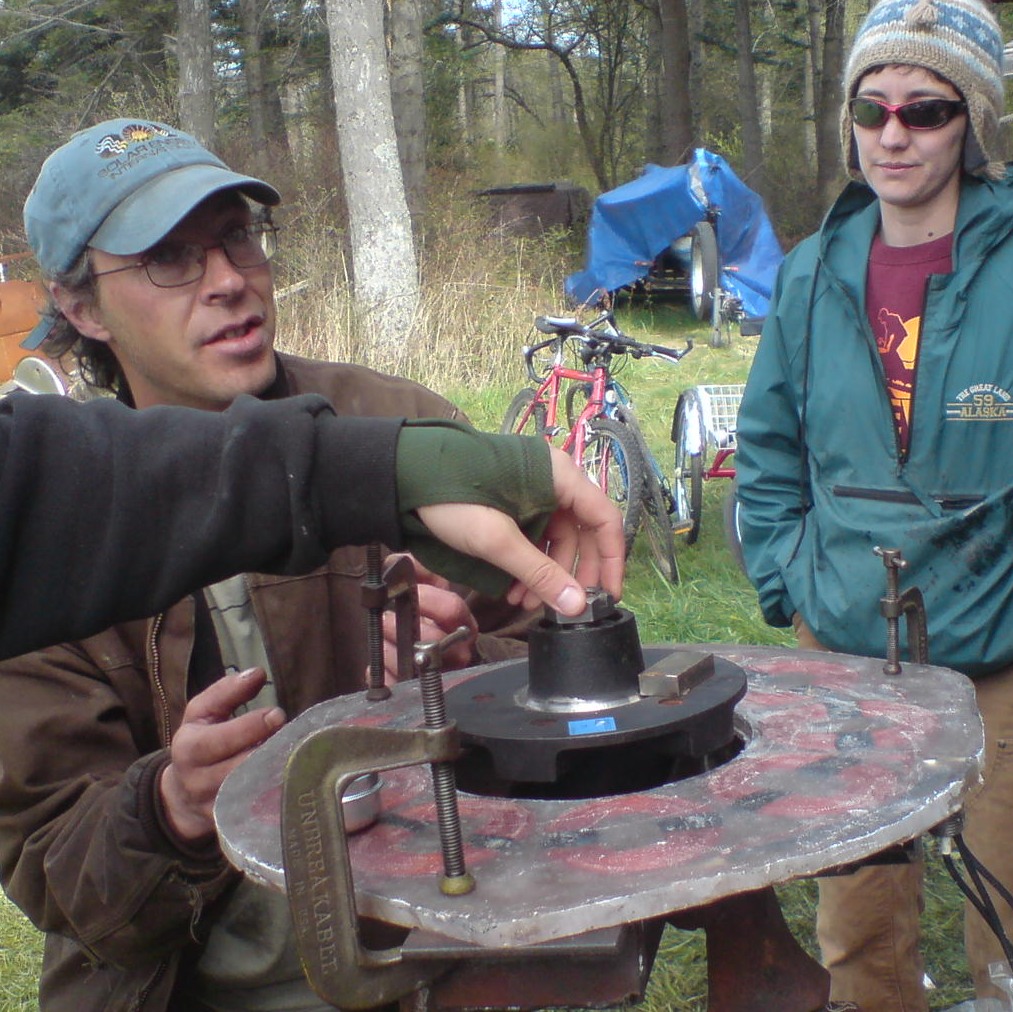 Chris struggles to drill the stator mounts. We shoudl have waited before welding the wiring-support hoop to the yaw head.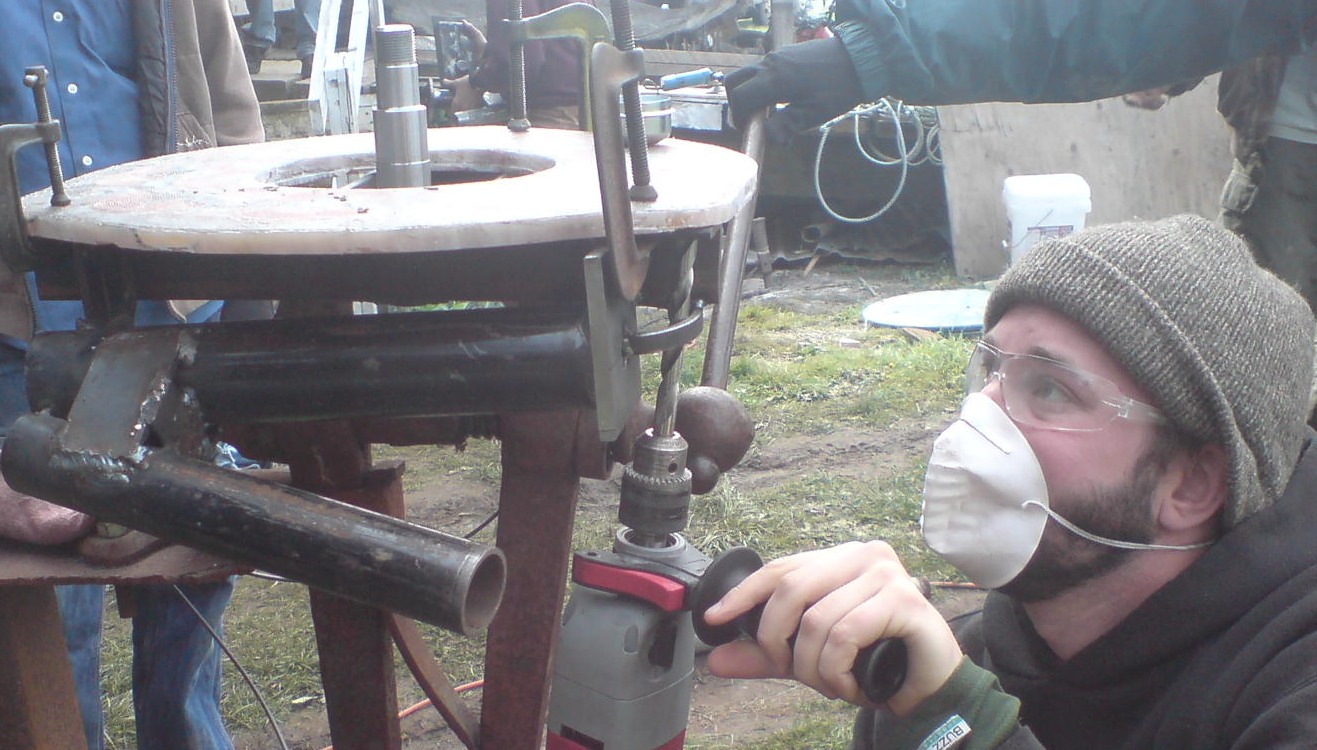 Craig checks the balance of his turbine.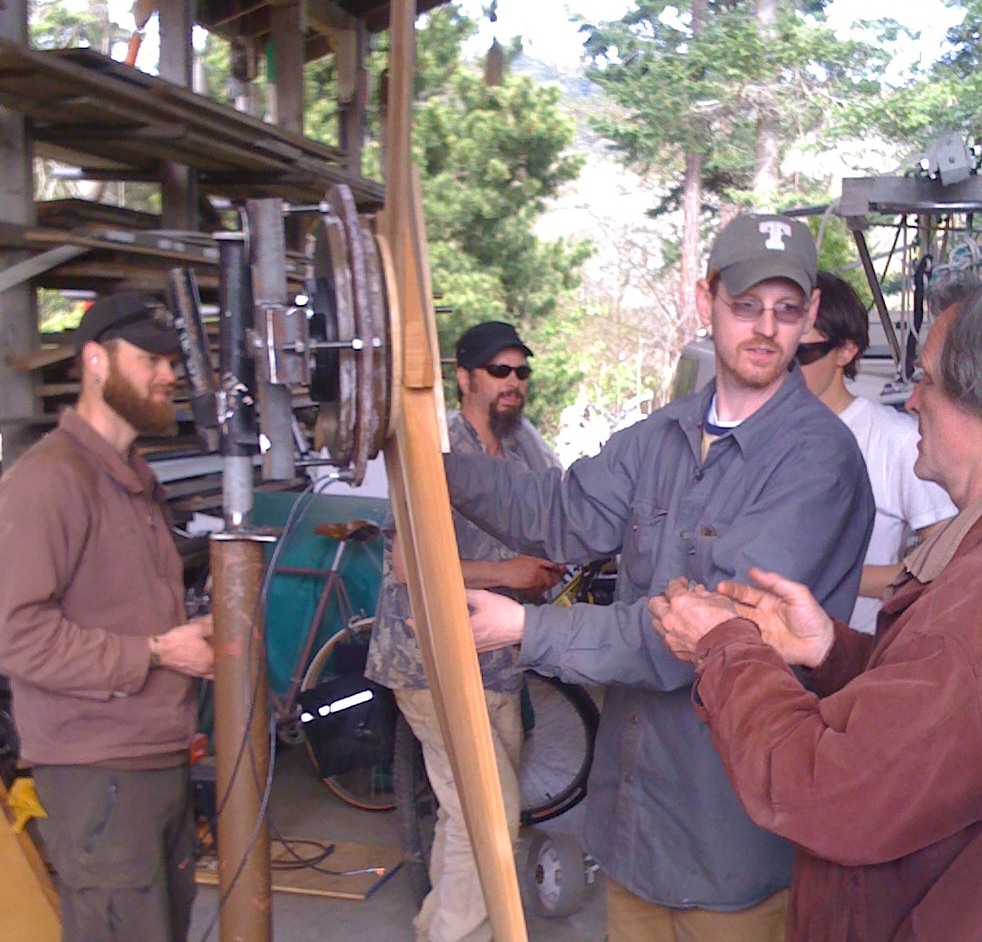 Karl and Dennis fooling around for the cameras.