SOLAR ENERGY INTERNATIONAL HOMEBUILT WIND GENERATORS WORKSHOP GUEMES ISLAND WASHINGTON STATE USA APRIL 2009

FOURTEEN-FOOT TURBINE PICTURES



Here is the H frame of the big turbine.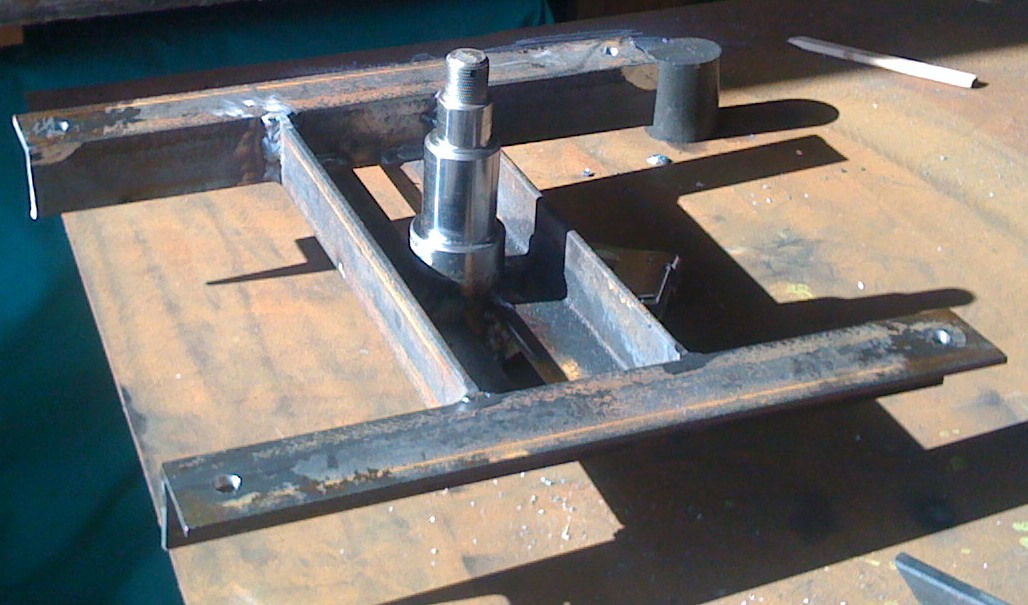 Dennis sets the second rotor on top prior to tightening the nuts at the back of the hub flange, so as to keep the allthread studs straight.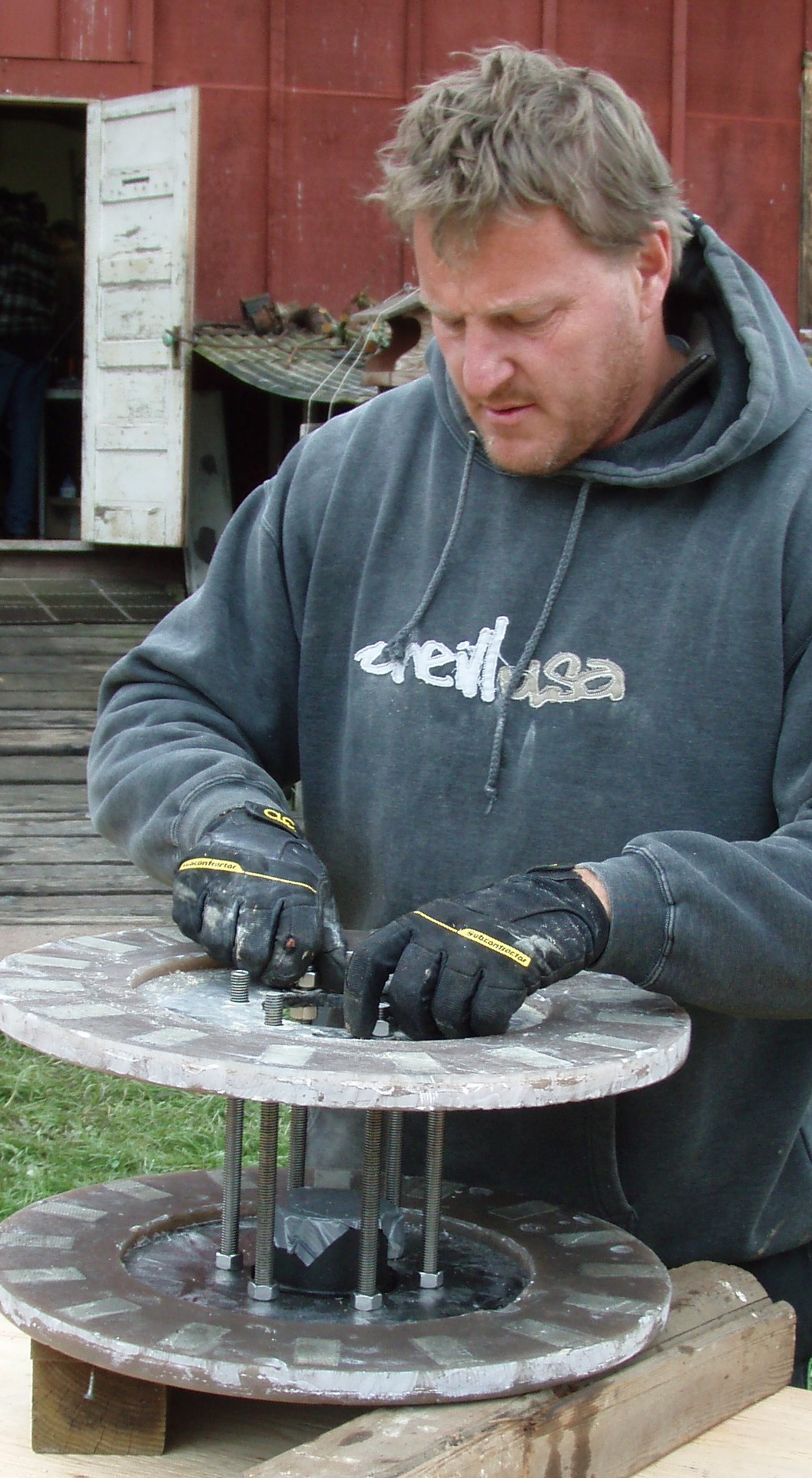 Fitting the stator.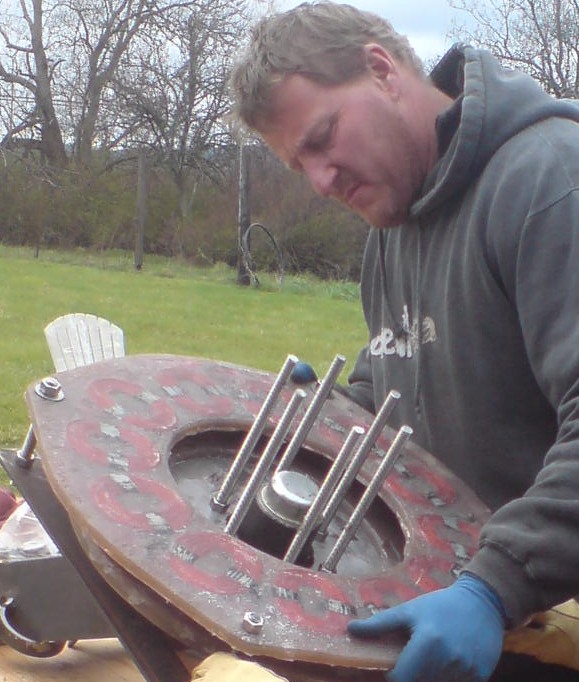 Backing off the jacking screws to lower the front rotor into place. Watched by Dan and the owner, Rory.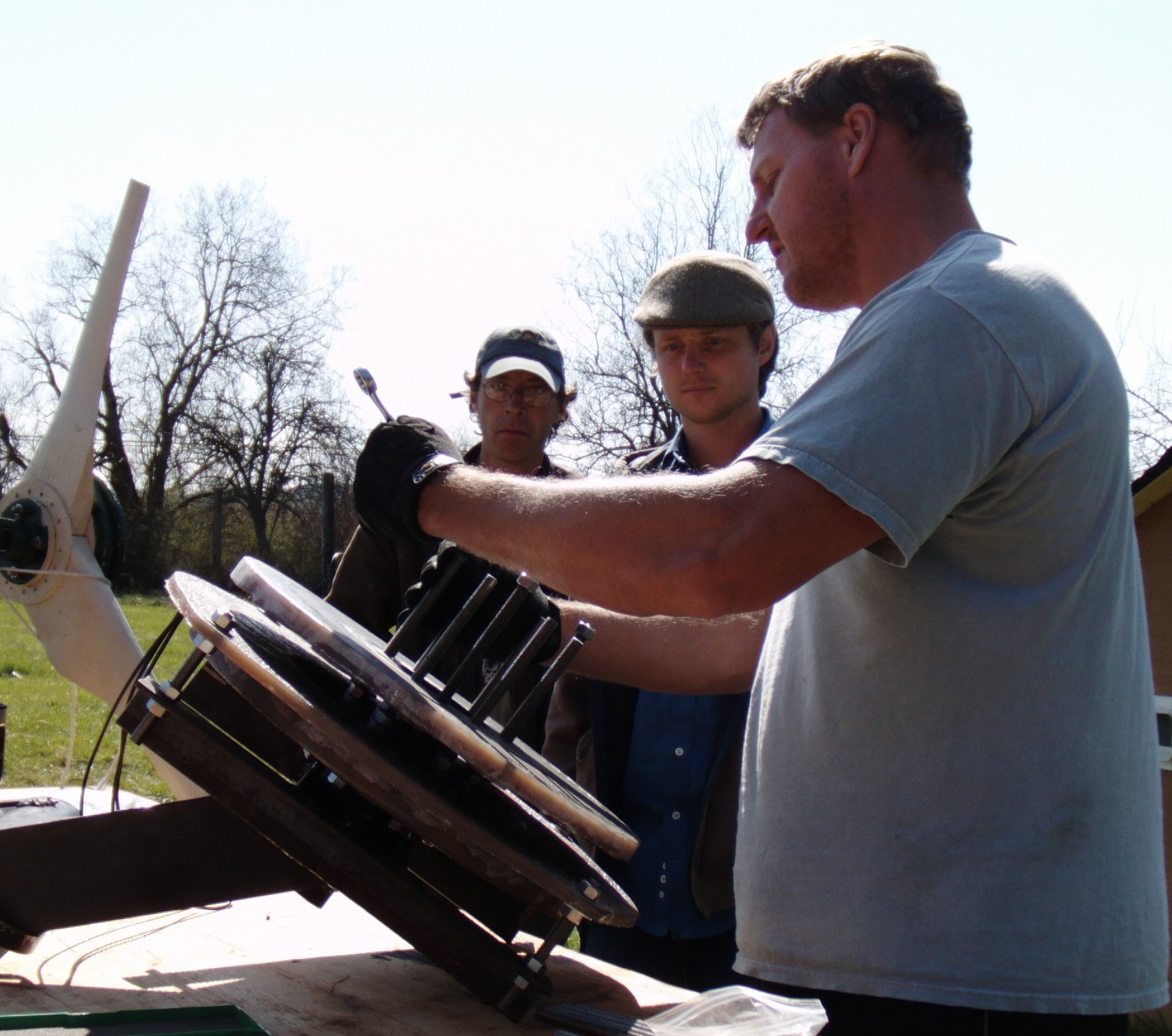 Rory, Bob and Michael wiring it up on the test tower.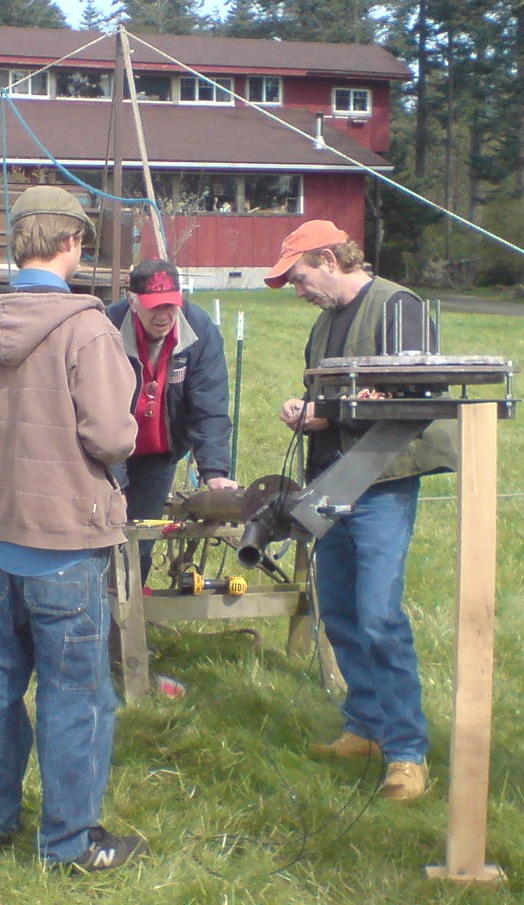 Skye prepares for the blade fitting.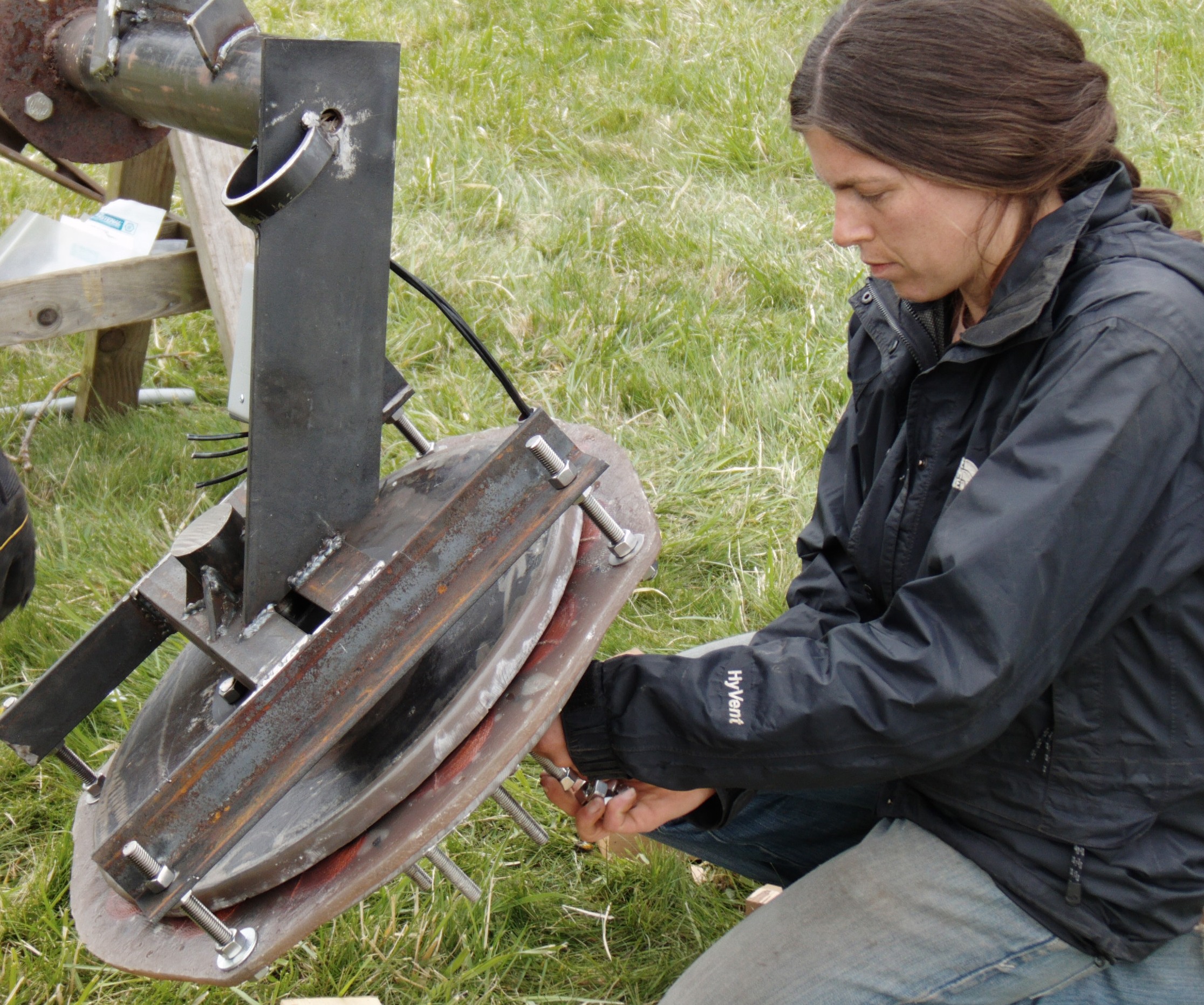 Dennis on the left and Guido on the right as the blades come down into place.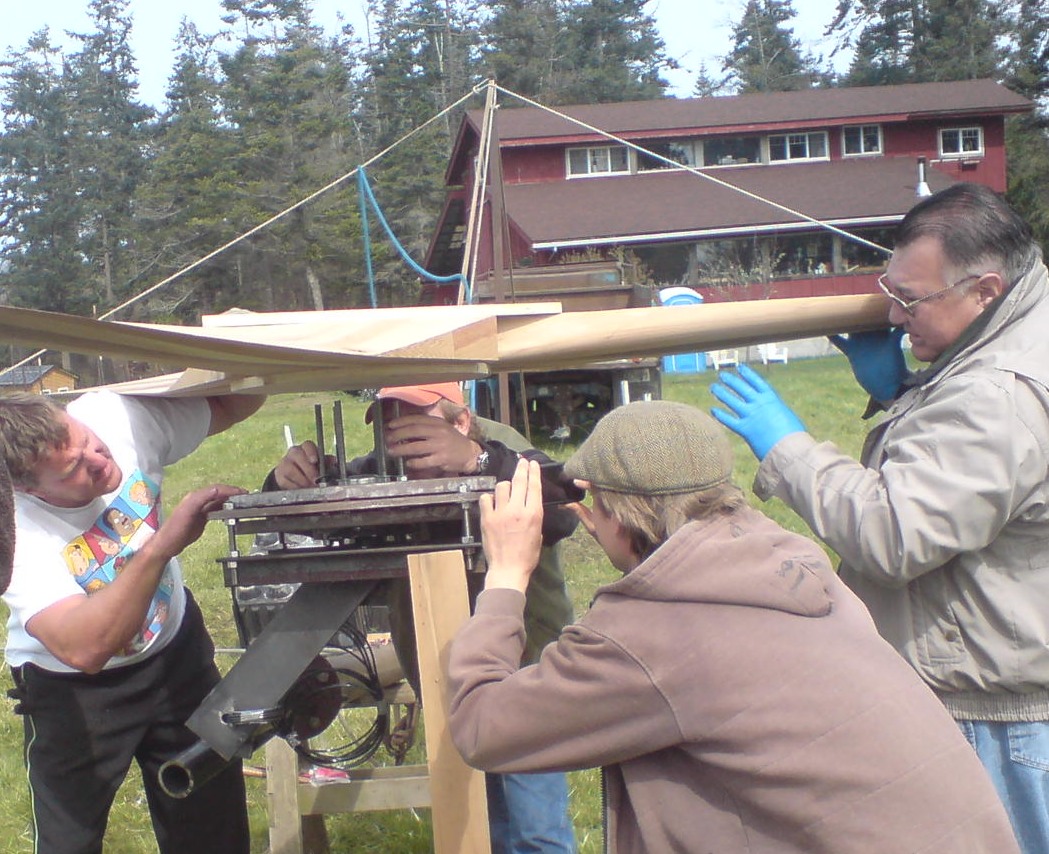 Bob (right) explains to a passing local. It seems to me that this blade has warped slightly into zero pitch angle.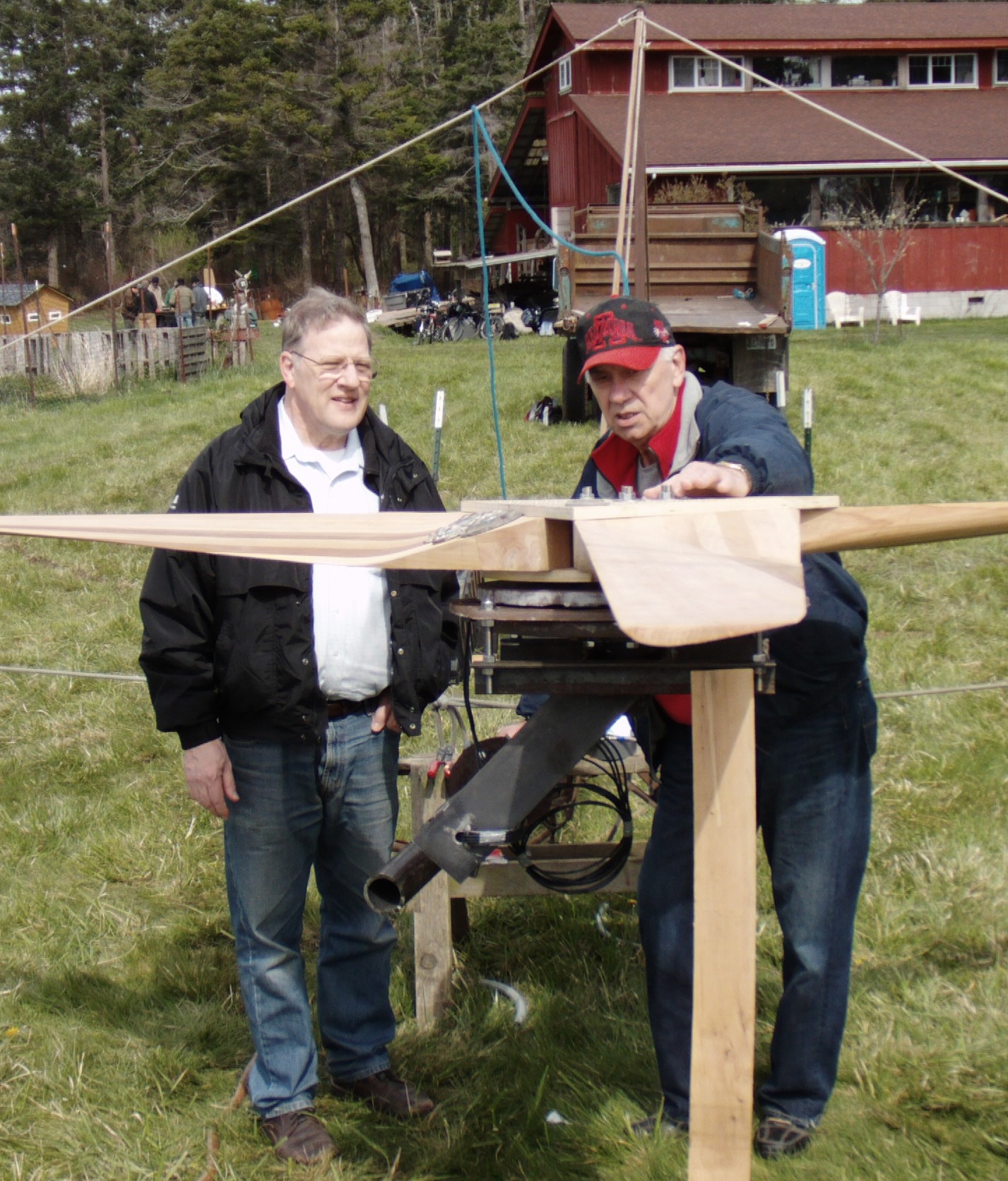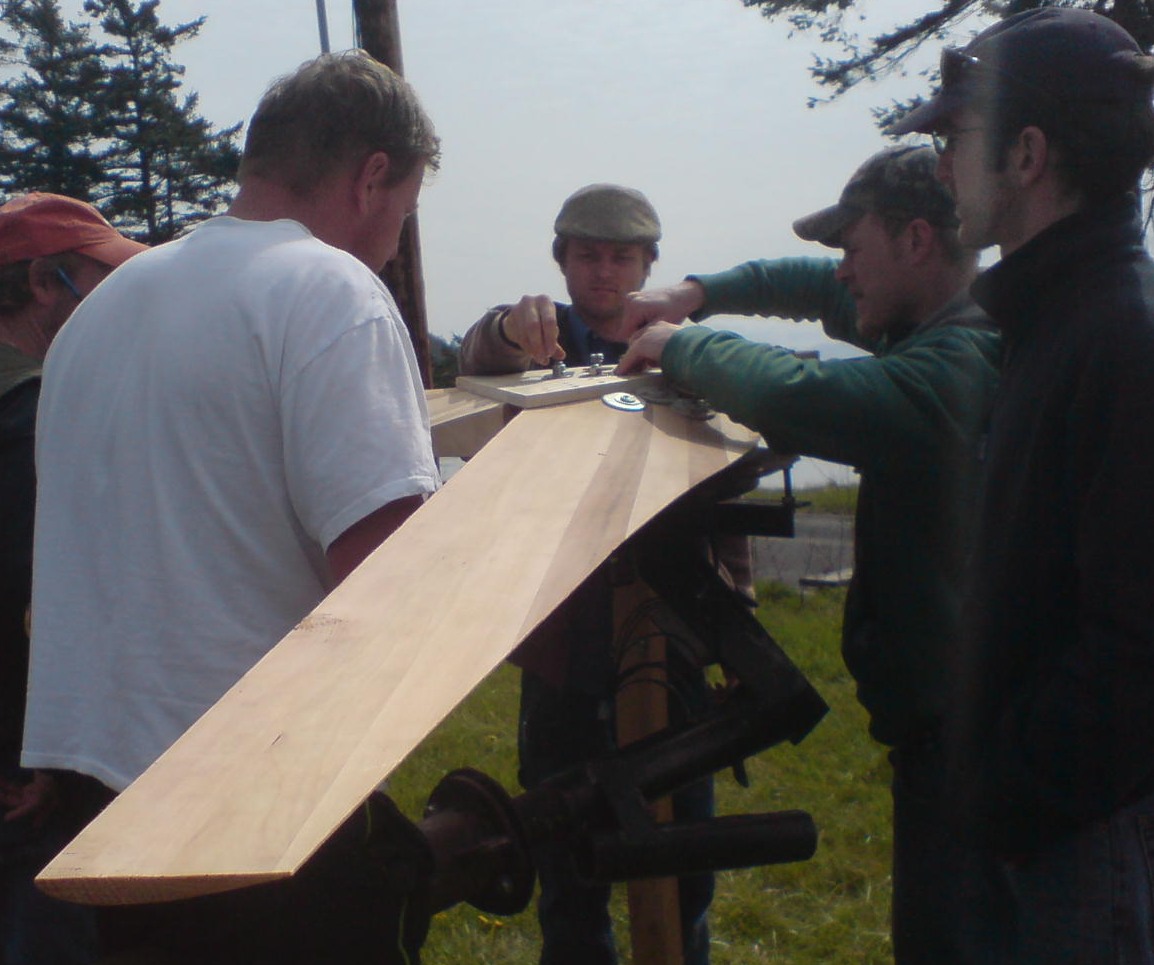 I put the tail on. I know I should not get hands on like this... just can't stop myself sometimes.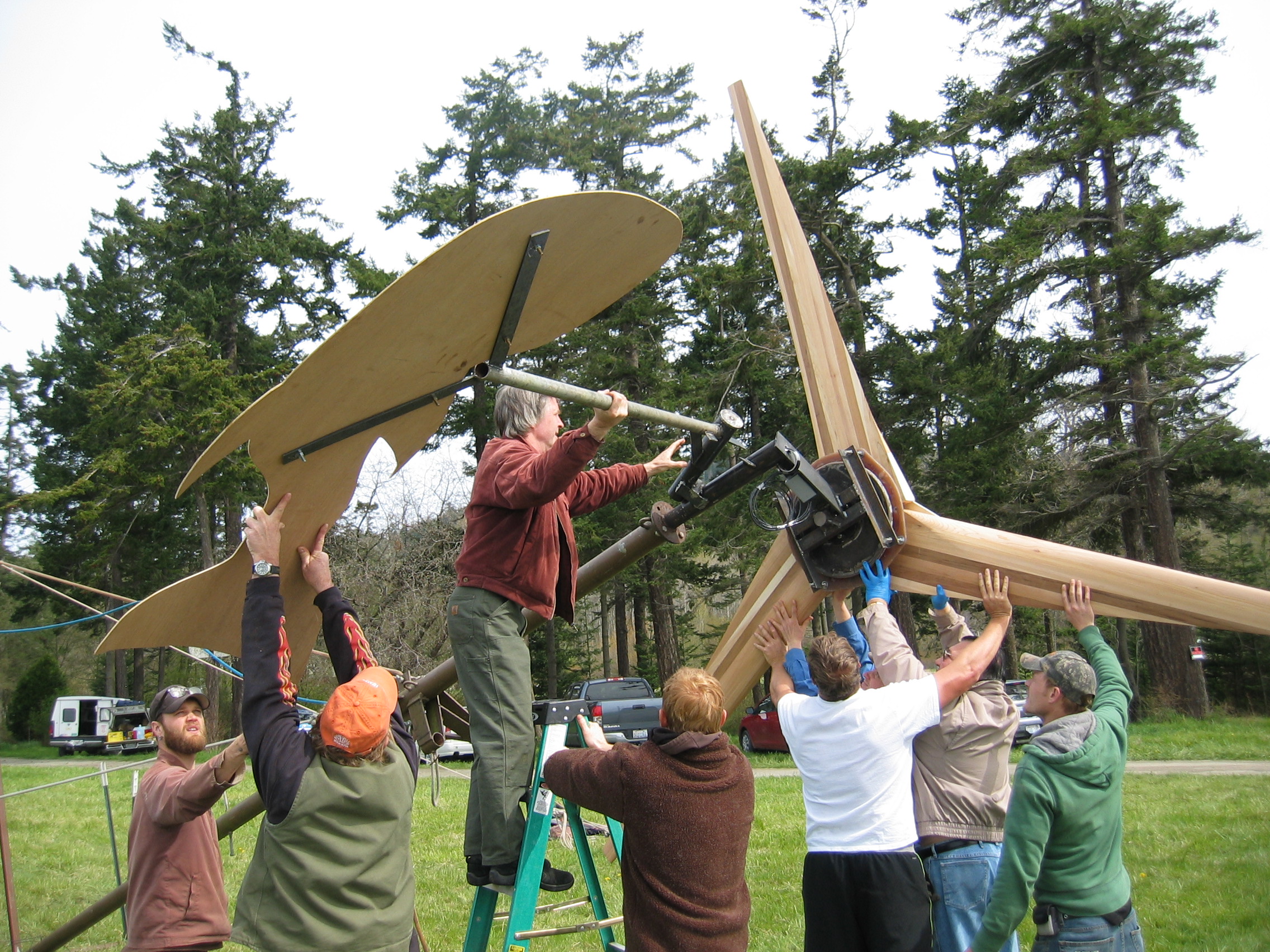 Rory poses behind the tail.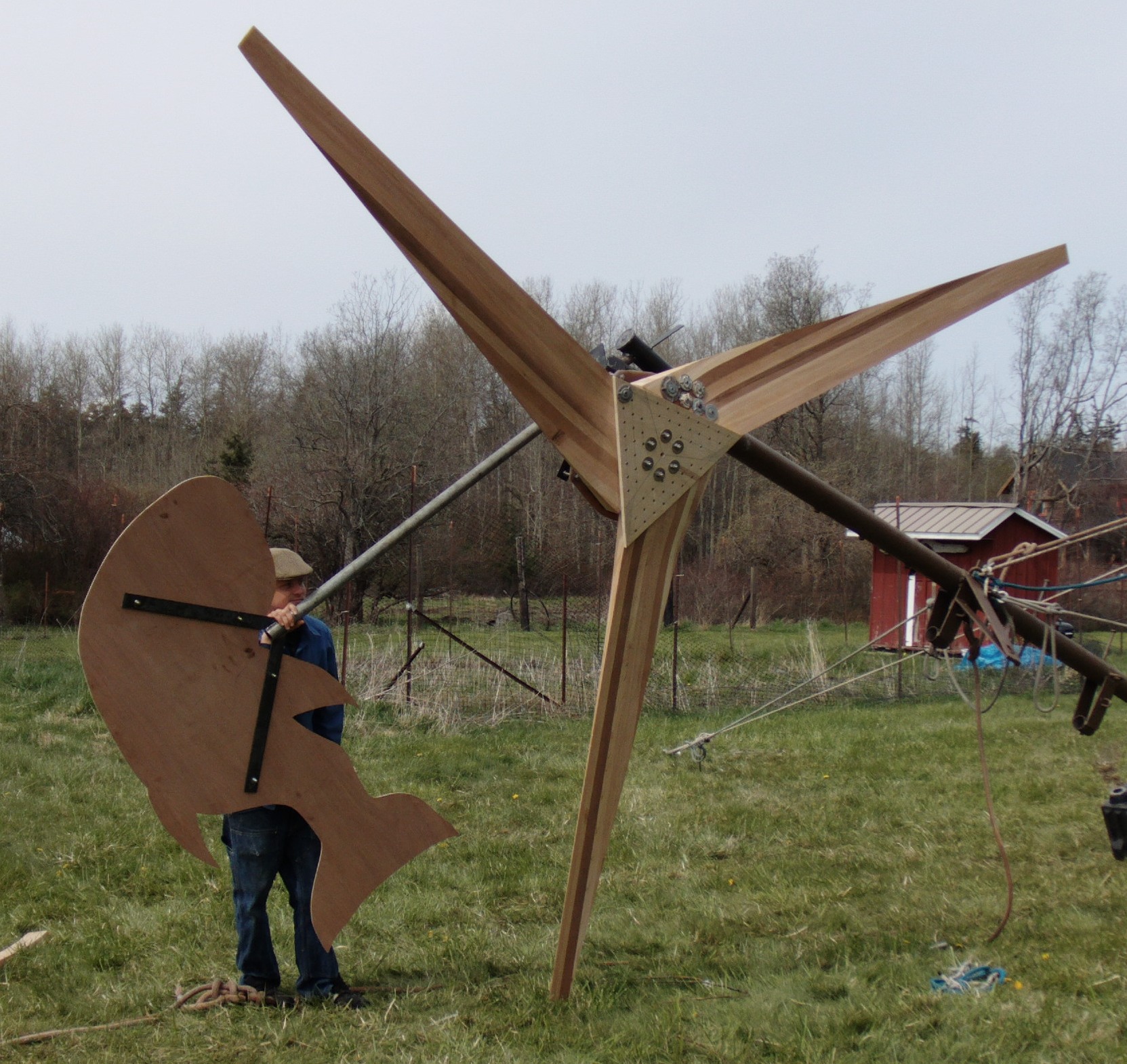 Erection time.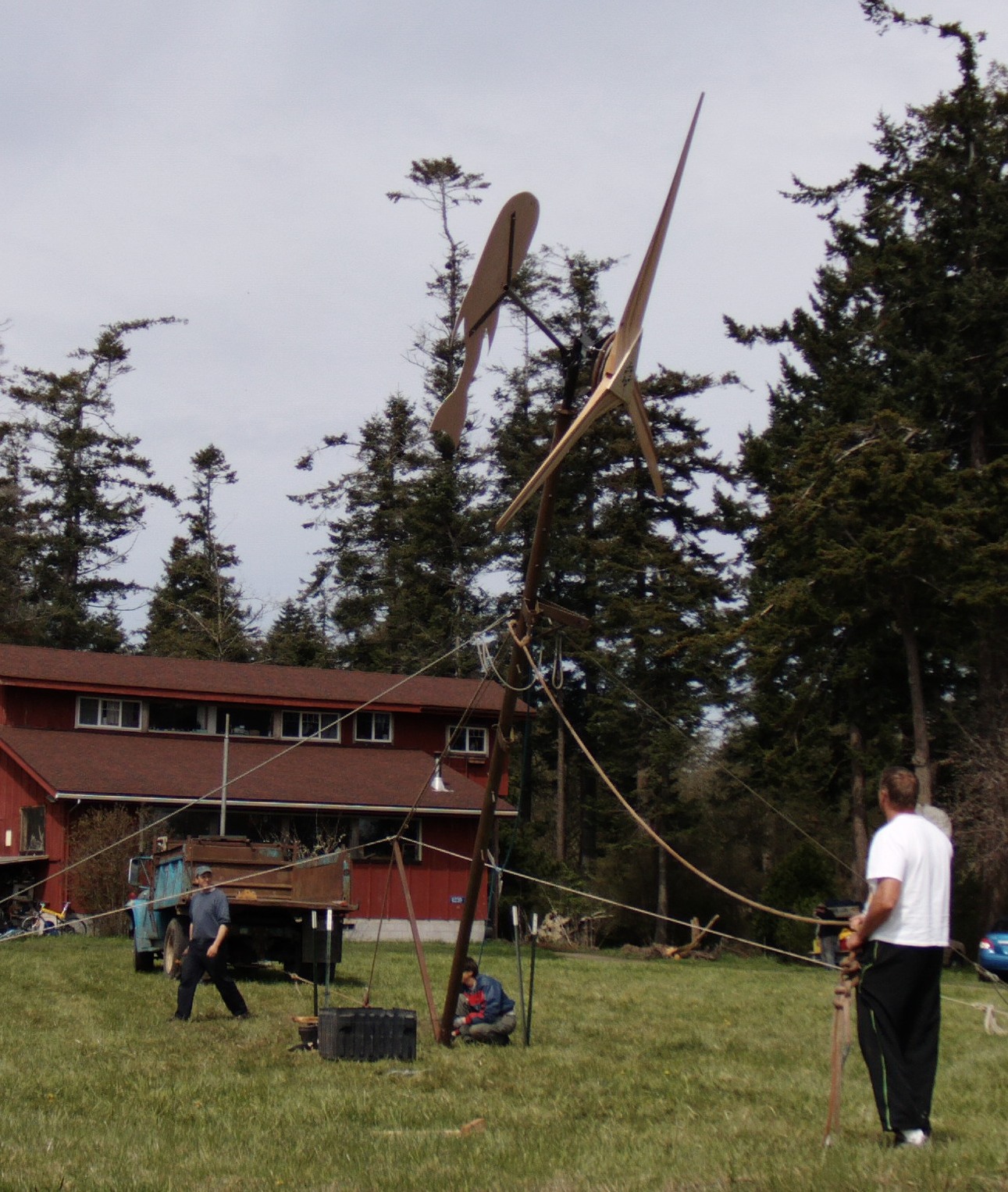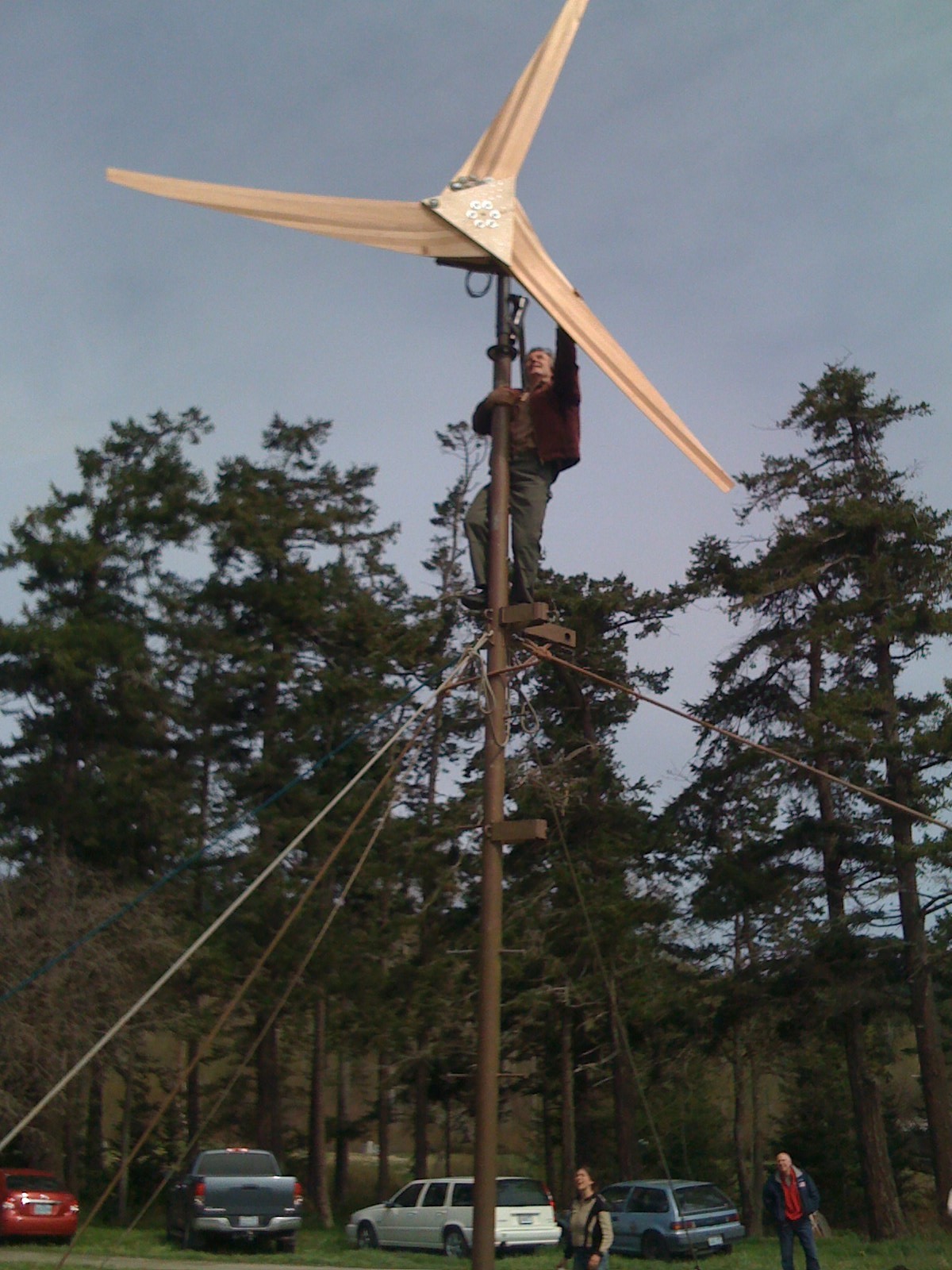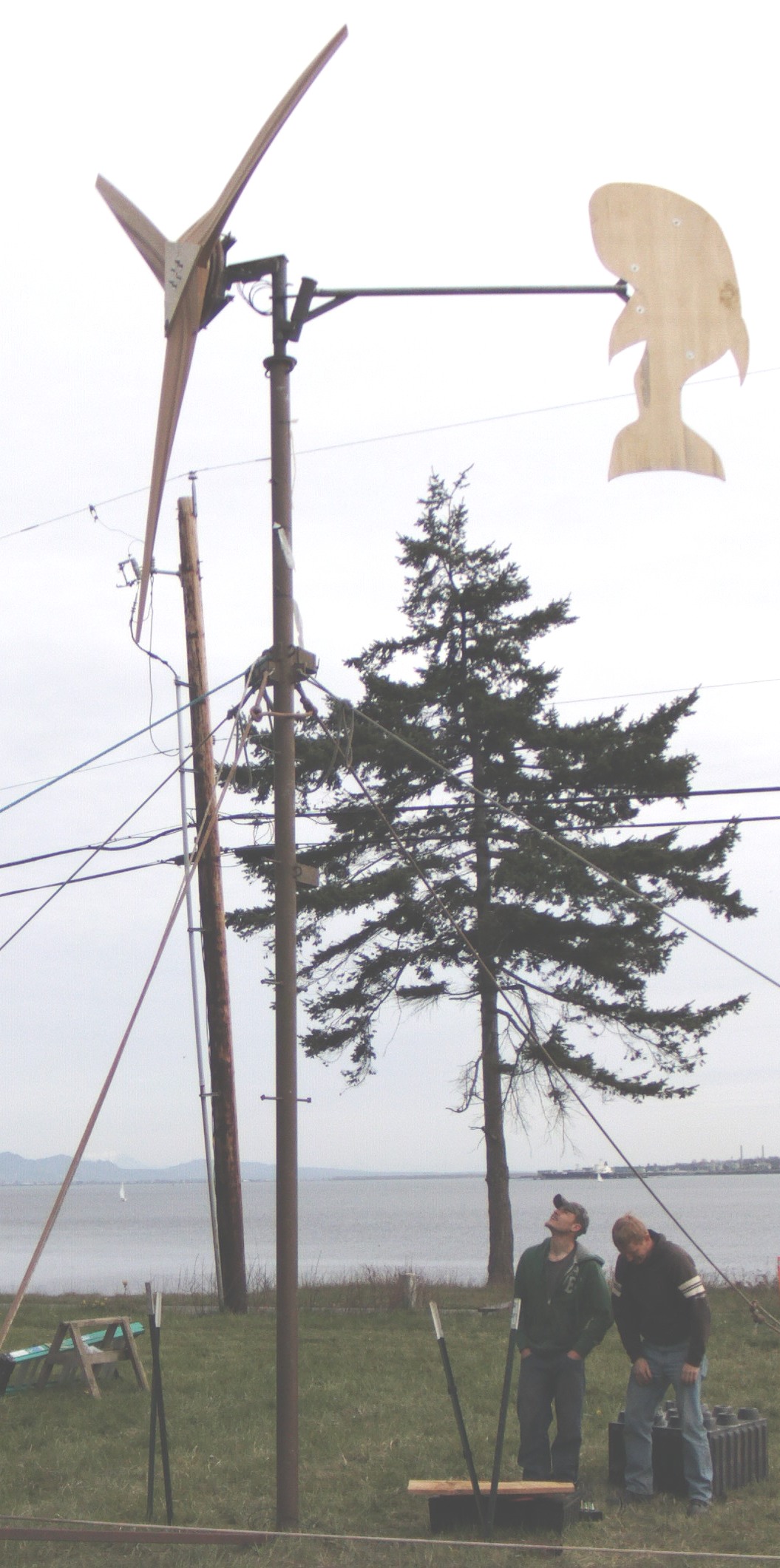 Nice big air gap. Close to 1/8" both sides. This machine would stall if the gap were too small, I think. We checked the speed and voltage on all 3 turbines and set them to the right targets.